Tibet Weather in February
Tibet Weather in February
In February, the weather is still cold and dry, and most regions of Tibet are covered with snow. There exists a large temperature difference between day and night, and temperatures even drop well below zero at night. At the daytime, it is around 9℃, and it falls to -6℃ at night. Yet it is a little cold, and the air is thin in Tibet at this moment, the weather is more pleasant during the day than in most mainland cities of China.
What to Wear in February?
Because of the cold weather in February of Tibet, you should take warm and thick clothes that can keep you warm. Therefore, thermal clothing, down jackets, sweaters, jackets, gloves and warm shoes are suggested. Even in some hotels and restaurants, you still need to wear your coat, as there is no central heating in most of them. The ultraviolet radiation is intense in Tibet, so a sun hat, sunglasses and sunscreen are necessary.
What to Do in February?
In February, Nagri and Nagchu are too cold to have sightseeing, and the weather at night becomes exceptionally chilly. Therefore, Lhasa, Shannan, and Nyingchi are recommended to travel all year round.
Visit Lhasa City
Known as the "City of Sunlight", Lhasa is a great place to have a tour in Winter, as it is relatively warmer than many cities in mainland China. In Lhasa city, you can explore the Potala Palace, Jokhang Temple, Drepung Monastery, Barkhor Street, and Norbulingka in the warm sun. A 4-day tour in Lhasa is enough for you to enjoy majestic attractions and sacred Buddhism culture.
Moreover, there are two crucial traditional festivals in February, including the Chinese Spring Festival and Tibetan New Year. It is a great time to enjoy Tibetan culture and food by celebrating these festivals.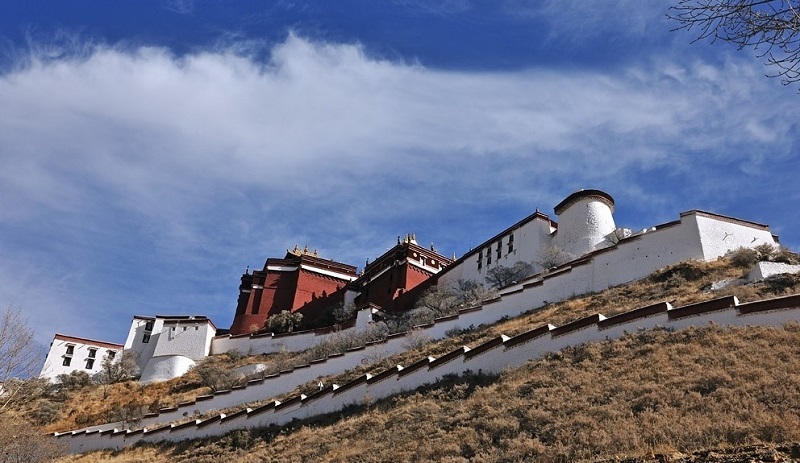 Visit Lake Namtso
In February, Lake Namtso is frozen with a breathtaking view, surrounded by snow-capped mountains. Namtso in winter, with its distinctive landscape, is fascinating as a fairy tale world. The cold weather in winter makes the flowing lake frozen immediately, and it forms wavy ice on the surface. Although the scenery of Lake Namtso is stunning in winter, the road is probably not accessible.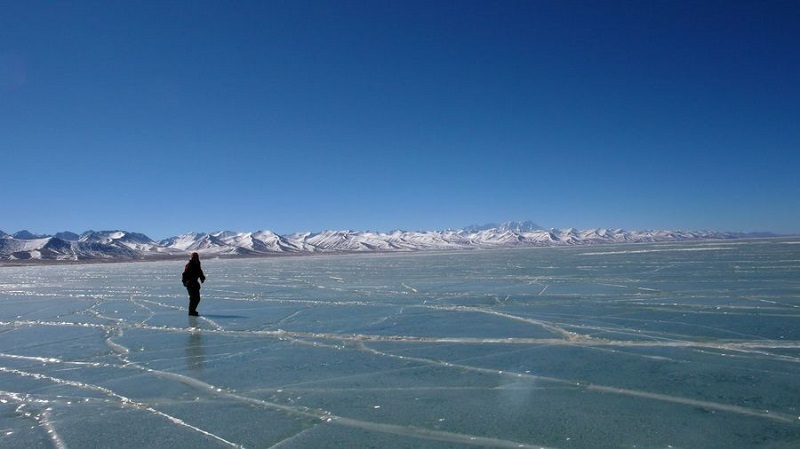 Visit Shigatse
In February, some roads in Tibet would be blocked out by the cold weather and heavy snow. While the road condition of Friendship Highway is much better, then you can choose to enjoy sightseeing along this highway. On the way, you will pass Shigatse which is the second-largest city in Tibet. Therefore, you can explore the Tashilhunpo Monastery which is a big ancient monastery in Shigatse with 800 monks.
Admire Mount Everest
Mount Everest in February is cold, but you can view the most beautiful and clearest scenery of it.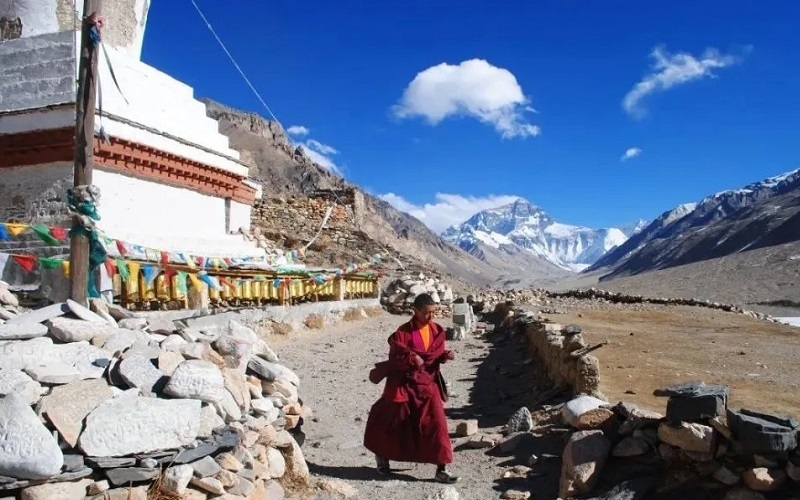 Other Tips:
In late February, Tibetan New Year would be held, thus Tibet is not open for foreign travelers and the Tibet Travel Permit application is not accepted until early April.
February is one of the low seasons of Tibet tourism, and tickets and accommodation are much cheaper due to fewer crowds.
In February, with a lower oxygen level than usual, you should take a good rest first to get acclimatized to the high altitude when traveling to Tibet.
Related Articles
Ask a Quick Question Below?
Email response within 0.5~24 hours.