Nyingchi Climate & Weather - Best Time to Visit Nyingchi
Nyingchi Climate & Weather - Best Time to Visit Nyingchi
by Liffity
Last Updated: 2021-09-01
Nyingchi, also known as Linzhi, is home of mountains, rivers, lakes, and forest. As compared to the other destinations in Tibet, Nyingchi has a lower altitude with the average elevation of 3,000 meters. It is located southeast of Tibet, in the north of Yarlung Tsangpo River and downstream of Nyang River. The best thing about Nyingchi is that it witnesses all weathers and you can literally visit it any time in the year.
So when's the best time to visit Nyingchi? Let us explore more about the weather and climate of Nyingchi, therefore you may plans accordingly and retreat your inner-soul with the real beauty of "Switzerland in Eastern".
Nyingchi Climate and Weather throughout the Year
Because of the warm Indian Ocean at Southeast and cold Himalayan ranges at North, Nyingchi has mixed weather round the year and all the seasons can be witnessed including Spring, Summer, Autumn, and Winter as well as a heavy rainy season from May to September. So, this variety in the seasons throughout the years provide you with different colors of nature and traditions in every season.
The best seasons to visit Nyingchi are early summer and autumn as you may experience the wonderful flora of Nyingchi. Nyingchi gives a shining look in these seasons. Let's have a detailed analysis of the Nyingchi weather and the best time to visit.
Summer and Autumn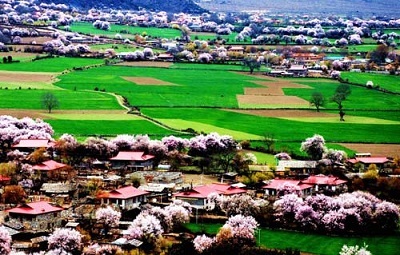 From May to October, Nyingchi receives severe rainfalls due to summer monsoon from the Indian Ocean and the average temperature remains at 10°C to 21°C. Because of lots of rainfall, it may cause a landslide and debris flow. Most of the attractions are heavily affected by the unusual climate. This season is not recommended to visit.
Like every other city in the world, autumn in Nyingchi is a wonderful treat to your eyes; especially the photographers can feed your cameras with some of the best and artistic shos of your lives. In autumn, Nyingchi looks like a totally different world with thousands of colors and breathtaking sceneries. Want to visit the fantasy world? Plan your visit in autumn. The average temperature in autumn is 9°C to 20°C.
Spring and Winter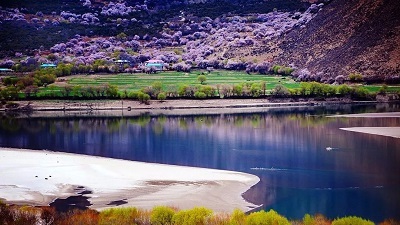 In winter, Nyingchi is not as cold as other cities in Tibet because of the warm from the Indian Ocean. The average weather temperature during this season is -3°C to 10°C. The climate remains dry and a bit warm during the day, but at evening and night, it's really very cold.
The spring season is spread over March and April, and provide you with the best travel experience. The average weather temperature in this season varies from -1°C to 14°C. This season is ideal for the photographers who head towards Nyingchi to witness the peach blossoms in spring. The local government also organizes an annual Peach Flower Tourism Festival and the number of other festivals featuring folk songs, dances, and other games. So, you may plan your trip to Nyingchi in the spring season. 
Nyingchi Travel Tips you must consider before starting your journey
Along with a Chinese visa, you need a Tibet Entry Permit to enter Tibet, make sure you have already arranged one.
Take assistance from a reliable travel services provider.
Pack necessary stuff such as lip balm (much needed in dry weather), sunblock, clothes, medicine, and raingear.
Do not forget your camera so you can capture the golden moments.
Accommodation guide information is a must. Nyingchi has a number of the economy and five-star hotels, so you may choose the best as per your needs.
If you have not yet been there, plan a trip now. Free free to leave a comment if you need more information about Nyingchi.
Related Articles
Ask a Quick Question Below? Or Call 0086-891-6679450
Email response within 0.5~24 hours.