Beijing and Tibet Tours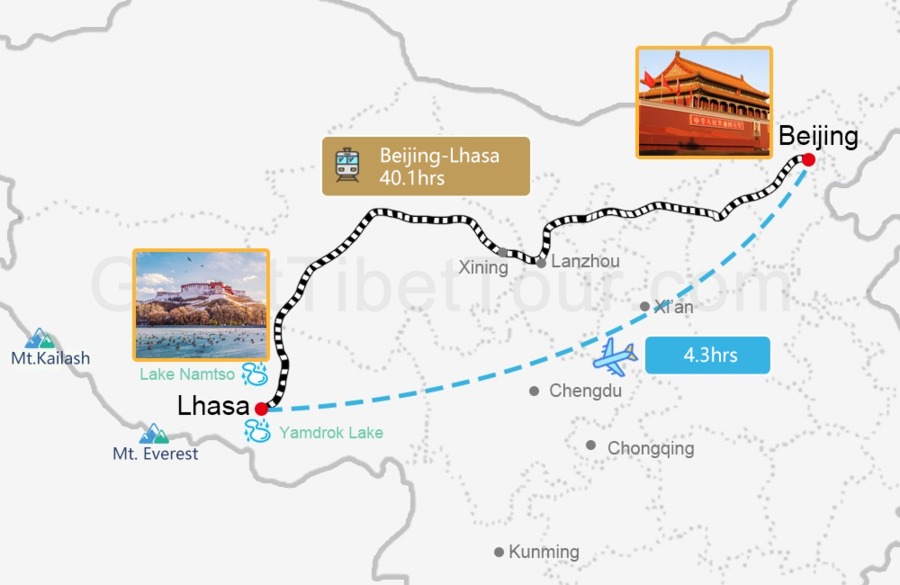 If time is enough, foreigners might usually choose Beijing as the first stop for their China Tibet tour. Of course, the convenient transportation either by train or by air is a big advantage, but the unique charm of Beijing also draws a lot of followers.

Beijing, the capital city of China, is well-known for its long history and booming economy. It's also a famous tourist place where you can learn Chinese history by visiting the amazing Forbidden City, the sublime Temple of Heaven, the awe-inspiring Great Wall, etc... Besides, you can sleep one night in Hutong, one kind of typical house for Beijing folks, with a totally different appearance and strong flavor of living life compared to other cool modern buildings in Beijing.

After 3~4 days' stay in Beijing, you may have Tibet tours from Beijing by train or by plane. It takes 40 hrs and 45 mins to arrive in Lhasa by the only daily train Z21 from Beijing. It's a long-time trip but you can enjoy the wonderful sightseeing along the Qinghai-Tibet Railway; on the other hand, it can help you acclimatize to the high altitude step by step. If your itinerary is tight, there are 4 to 8 flights flying to Lhasa from Beijing every day for your option.

In Tibet part, Lhasa and Mt. Everest are the must-see spots for most tourists. Depending on the different schedules, you can also choose an in-depth Tibet tour including the holy Namtso Lake, Mt. Kailash, or some Tibet trekking tours as you like. You will see the gorgeous plateau landscape and feel the strong Tibetan Buddhist atmosphere. Overall speaking, you can witness the sharp contrast of two different natures and cultures by joining the Beijing-Tibet Tours.
Top Beijing to Tibet Tour Packages