Best time to visit Shannan
Best time to visit Shannan
by Cherry
Last Updated: 2021-08-28
Did you know Tibetan civilization dates back to over four million years ago? Shannan is the birthplace of this ancient civilization and one of the most popular tourist attractions in Tibet. Shannan is locally known as Lhoka. The tourists mainly go to a town named Tsedang in Shannan.
Shannan has some wonderful landmarks of Tibet such as Samye Monastery, the first Buddhist monastery, and Yumbulgang which is the first ever palace of Tibet. To dive in the Tibetan history, a visit to Tibet without exploring Shannan is incomplete.
Shannan literally means "South of the Mountains" because it is situated in the south of two mountain ranges; Gangdise Mountains and Nyenchen Tanglha Mountains. The geographical position of Shannan is very interesting as it has several popular destinations around it. Nyingchi to the east, Shigatse to the west, and Lhasa to the north make Shannan like a diamond surrounded by the pearls. Shannan shares international borders with India and Bhutan on the South.
Shannan Weather and Climate throughout the year
Shannan has a temperate climate because of Himalayas and Grandise in the south and warm winds from the Indian Ocean. The weather is usually cool throughout the year with a short duration of summer, not much hot. There is a huge difference in the temperature between the daytime and nights. Shannan received 300-400 millimeters of rain yearly.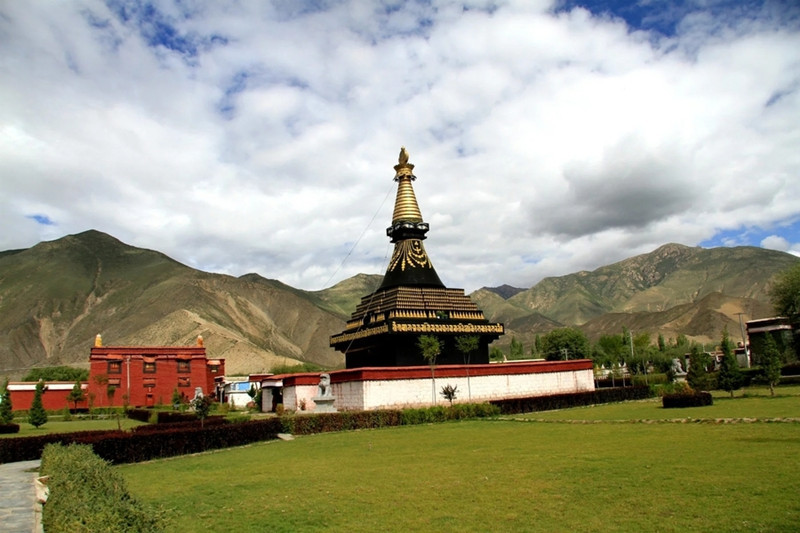 Spring Season in Shannan
In Shannan, East Asian monsoon wind of winter season transit to summer monsoon in the spring season. You will experience lower temperature and rainy days. The average temperature in the spring season is 7℃ to 15℃. Temperature frequency is lower from north and east to south and west areas. The whole area has precipitation of 270-660mm. If often occurs heavy snow and strong winds in the Southern part of Shannan in spring.
Summer Season in Shannan
South winds prevail with the circulation of the summer monsoon in the summer season. Northern cold air makes a little impact but northwest Pacific subtropical activities have a major impact on climate. Shannan enters summers with a rainy season and gradually increases to the hot and dry season, resulting in drought.
In summer, the average temperature of Shannan is 9℃ to 16℃. 90% of the total yearly rainfall occurs in the summer season between June and September. The temperature distribution experiences decrease from the central region to the surroundings. The perception remains around 300 to 500mm.
Main meteorological disasters in summer include heat, thunderstorms, tornadoes, drought, and storms.
Autumn Season Shannan
Autumn season experiences gradual fall in monsoon winds and they transit to winter monsoon winds. The rhythm of rainy season welcomes autumn and the mid of autumn is prone to clear weather and sun.
The average temperature in autumn is between 8℃ and 16℃. This season is usually cold. In late autumn, the whole region experiences increased coldness, a mix of cold and warm, sunny and rainy weather, conversing frequently.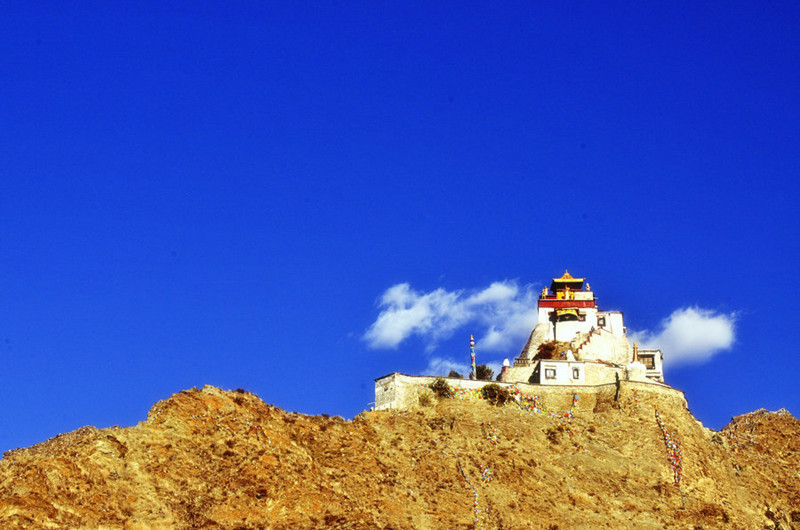 Winter Season in Shannan
The East Asia winter monsoon becomes strong but it depends on activities of Mongolian cold high pressure. We experience a mix of sunny, cold, dry, windy and rainy weather in winter. Months from December to March are the windiest months as compared to others.
The whole temperature of the region in winter is -3℃ to 12℃, distribution decreases from south to north, and east to west. Each area has precipitation of around 8-15mm rainfall in winter.
The main expected disasters in winter are; snow, cold, dry, wind, forest damage and more.
The Best Time to Visit Shannan
Because of the moisture and warm winds from the Indian Ocean, Shannon experiences moderate temperature and weather. Although you can visit Shannan at any time of the year, April to October is the best time to visit. To visit the low altitude landmarks such as Samye Monastery, Yamdrok Lake, and Yumgbulakang Palace, you can plan your trip in winter months too.
Tips to Travel Shannan
Plan your trip to Shannan wisely and avoid planning it in the Chinese domestic holidays because it is unbelievably overcrowded these days. The most crowded Chinese seasons are the Chinese Spring Festival, International Labor Day and National Day.
Shannan is a high altitude region so pack your warm clothes as well as altitude sickness medicine, so in case of altitude sickness, you already have medicine to overcome this serious issue.
Final Words:
Shannan is wonderland that is full of stunning mountain views, soothing lakes, and the colorful traditions and culture of Tibet. Visiting Shannan is like giving a treat to your eyes and inner soul and feed them with unforgettable moments. To explore the gems of Shannan, you are recommended to plan your visit between April and October.
Related Articles
Lhoka Map
Lhoka is located in the middle and lower reaches of the Yarlung Zangbo River, in the south of the Gangdise Mountains and south of the Nyenchen Tanglha Mountains. Check the detailed Lhoka travel maps and find tourist attractions, travel routes, nearby counties, etc.

How to Visit Lhoka?
Lhoka is highly regarded as the cradle of Tibetan civilization and is progressively turning into a showcase of some of Tibetan best aspects of both culture and scenery. Here are some tips for you to discover this mysterious and picturesque place.

How to Get to Shannan?
Shannan, also called Lhoka is located in the southeast of Tibet. There are two ways for you get to Shanan. You can take a flight to Gonggar Airport or drive to Shannan from Lhasa.
Ask a Quick Question Below? Or Call 0086-891-6679450
Email response within 0.5~24 hours.