Chengdu and Tibet Tours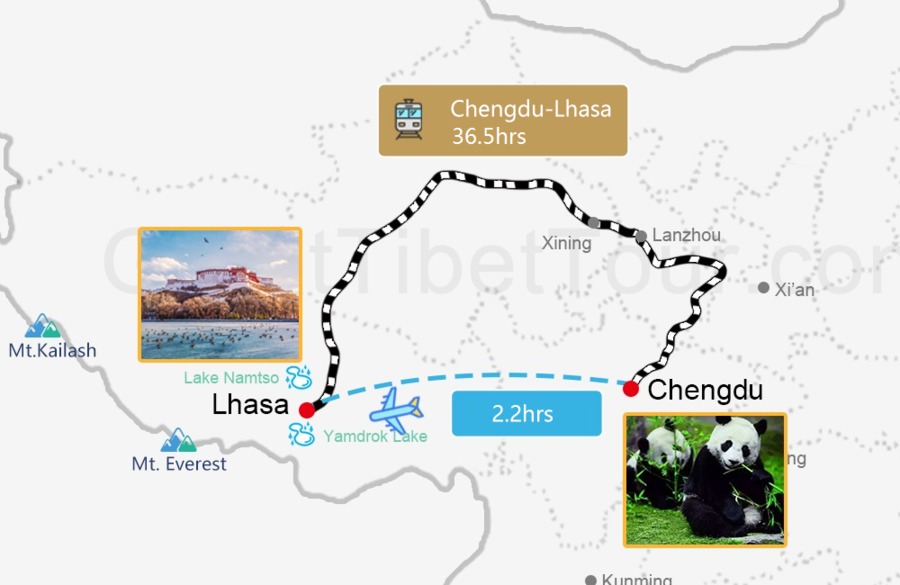 When you hear the word "Chengdu", the first thought should be an adorable giant panda and delicious hot pot. Since ancient times, it has been known as the "land of abundance". Here, you can enjoy a history of over 3,000 years, visit rich natural resources and historic sites, like the Giant Buddha and Mt. Emei, and savor tasty Sichuan Cuisine.
What's more, Chengdu is considered the most important and nearest gate of Tibet. If you choose to travel to Tibet from Chengdu, there're many flights to choose from. Every day from Chengdu Shuangliu Airport, there are around 10 flights to Lhasa, 3 flights to Nyingchi, and 2 flights to Chamdo. Also, you also can take the Chengdu-Lhasa train (Z322) for 36 hours and 18 minutes to enjoy the amazing scenery along with Qinghai-Tibet Railway. Meanwhile, you can adapt to the plateau climate and alleviate the possible altitude sickness.
Here We have designed some tours to incorporate Chengdu and Tibet, as below. They are all flexible and ready to be customized to meet your interests, schedule and budget.
Most Popular Chengdu to Tibet Tours