Shanghai to Tibet Tours & Trips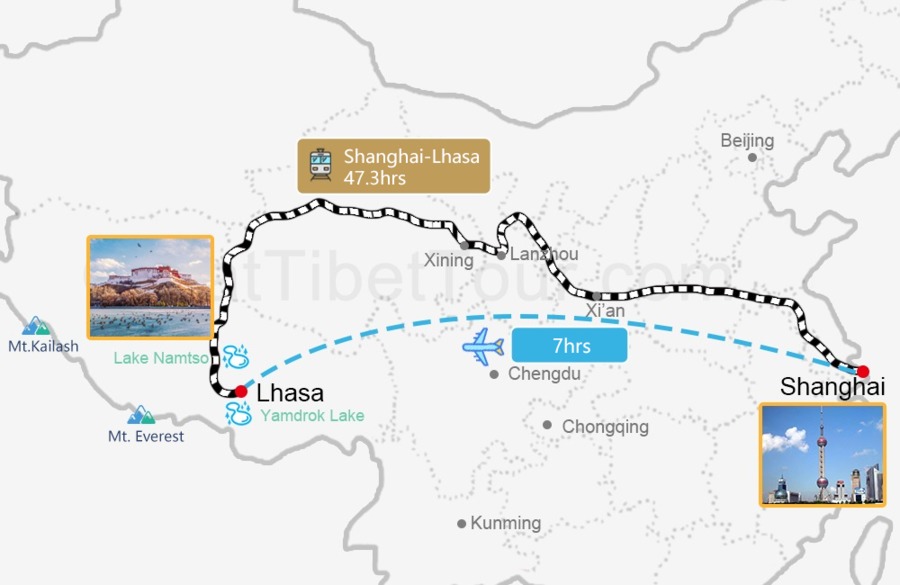 Shanghai, the metropolis, is called "Mo Du (魔都)" by Chinese people. Mo means ambition and Du means metropolis. The Oriental Pearl TV Tower, the World Expo in Shanghai, and the Bund are the landmarks you can't miss out on your Shanghai tours. What's more, Shanghai is also one of the most important transportation hubs connecting to Lhasa.
"Lhasa" means "Holy Land" or "Buddha Land" in Tibetan. It has long been the political, economic, cultural, and religious center of Tibet, with a history of 1,300 years. The magnificent and majestic Potala Palace is a symbol of supreme political and religious unity. You must be feeling exhilarated by the images of snowy mountains, sacred lakes, mysterious temples, and pilgrims on this pure land.
Let's explore Shanghai and Lhasa in one tour package, to see the elegance of Shanghai and the infinite of Tibet.
Top Shanghai Tibet Tours