Tibet Weather in January
When it comes to the winter of Tibet, it reminds us of a well-known saying that goes "It's the best time but it's the worst time." In Tibet's January, the climate could be dry and extremely cold, especially in the nighttime. The temperature falls well below freezing generally. So for tourism, it is the worst of Tibet. On the other hand, the world of Tibet in winter will be snow-covered. A tranquil and majestic picture of this ancient land can be viewed by adventurous sightseers who brave the severe climate condition during the winter in Tibet. For those travelers, it is the best in Tibet. If you are a fan of adventure and decide to visit Tibet in January, it is vital for you to know the details of Tibet's weather at that time, and helpful information will be offered for your Tibet tour.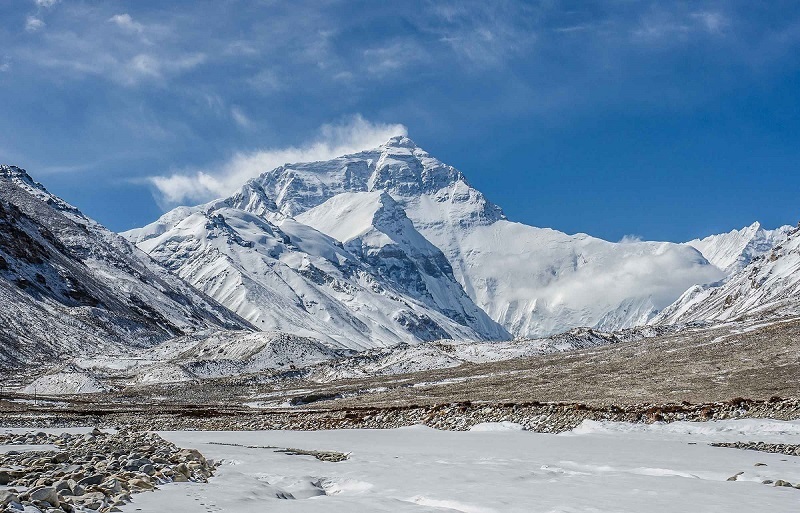 The Climate of Tibet in January
The coldest time in Tibet within a year is January. The climate is dry and winds often appear during this month. The top medial temperature of a day reaches 8℃, and the average minimum temperature is -10℃. The sun usually shines strongly in January, and there are some regions such as Lhasa where tourists can enjoy the 8 hours of sunshine a day, which makes tourists less cold and comfortable outside.
Clothing and Necessities Required
Because of the cold during the winter, tourists are suggested to take cold-prevented clothing involving down jackets, trousers, sweaters, thick underwear, hats, gloves, and warm shoes. Not only does this clothing keep you warm in the daytime, but also in the freezing night. Some hotels do not have a central heating system. Therefore, it is necessary for tourists to take along enough clothing. Moreover, as we mentioned above, the sunlight is intense in Tibet, so sun hats, sunglasses, sun cream, moisturizers, and lip balms are also needed to protect you from the strong UV radiation and the dry weather.
Altitude Sickness
Usually, tourists are recommended to take a health examination before they start the journey due to the high elevation of Tibet. It would be beneficial for travelers to take some altitude sickness medication and vitamins. Actually, visitors don't have to panic over altitude sickness. It commonly happens to most tourists and is easily controlled. Anyway, it would be fine if you take precautions and be well-prepared. You should pay more attention to it if you have diseases such as high blood pressure, heart disease, or asthma.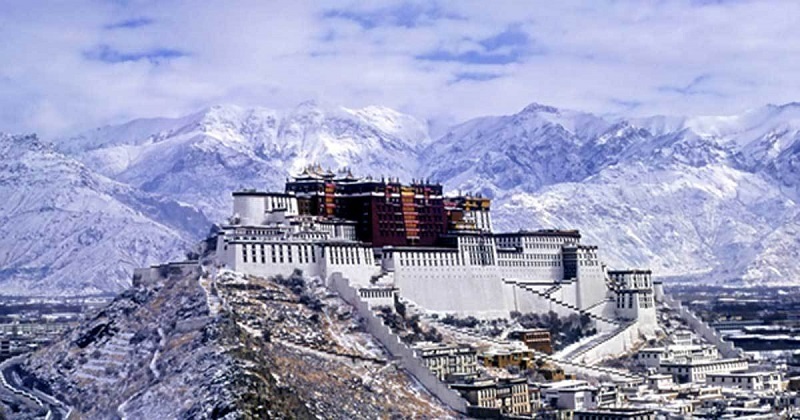 Having a Lhasa Tour in Tibet's January
Except for the coldness of Tibet's winter, it is a good time to tour cities in Tibet such as Lhasa which is the capital city of Tibet. Fewer crowds discounted traveling fees, and the spectacular landscapes jointly make travel to Tibet in January more attractive. Tourists can take a view of the majestic Potala Palace, which is a large ancient architecture that integrates palaces, castles, and monasteries with the highest altitude. Besides, traveling to the renowned Jokhang Temple is also a good way to know Tibetan Buddhism culture. Overall, it is a wise choice to have a Lhasa tour if you prefer the travel in a slack season and desire a cost-effective tour. >> See more about Lhasa tours
Besides Lhasa city, Shigatse, Shannan, and Nyingchi also deserve your visit in January. There's plenty of sunshine so you will not feel cold at all. The sky is blue, the air is fresh, and the landscape is very beautiful. Enjoy the generous gift from nature!
Related Articles
Ask a Quick Question Below?
Email response within 0.5~24 hours.