Best Time To Visit Everest Base Camp
Best Time To Visit Everest Base Camp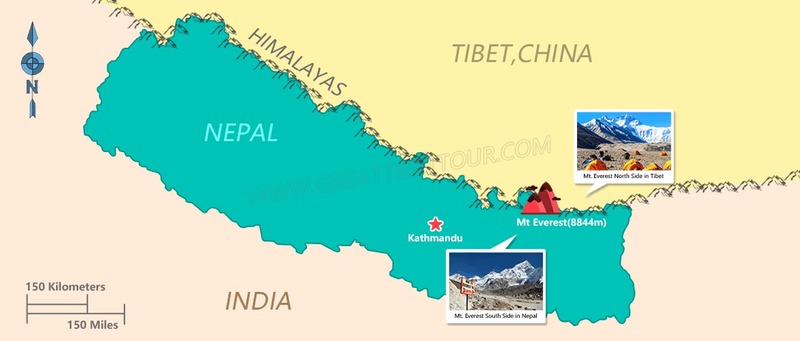 Mount Everest is located in the Himalayas and the highest mountain in the world. Everest Base Camp(EBC) refers to the living area established to protect the environment in the core area of ​​Mount Everest. There are Everest Base Camps in Tibet and Nepal. To gaze on the magnificent north face of the world's tallest peak, many travelers visit Everest Base Camp in Tibet. While planning such a trip of a lifetime, most travelers would consider the question first – when is the best time of the year? First and above all, please understand the best time depending on what activities you would like to do. Here's a chart to list for the best time to trek/hike and go to Everest Base Camp in Tibet.
| | | | | |
| --- | --- | --- | --- | --- |
| Month | Highest Temperature | Lowest Temperature | To Visit Everest Base Camp | To Trek Everest Base Camp |
| Jan | 4°C (39.2℉) | -17°C (1.4℉) | ★★ | ★★ |
| Feb | 4°C (39.2℉) | -15°C (5℉) | ★ | ★★ |
| Mar | 7°C (44.6℉) | -12°C (10.4℉) | ★ | ★★ |
| Apr | 10°C (50℉) | -5°C (23℉) | ★★★★★ | ★★★★★ |
| May | 15°C (59℉) | 0°C (32℉) | ★★★★★ | ★★★★★ |
| Jun | 17°C (62.6℉) | 5°C (41℉) | ★★★★ | ★★★★ |
| Jul | 16°C (60.8℉) | 8°C (46.4℉) | ★★★★ | ★★★★ |
| Aug | 16°C (60.8℉) | 6°C (42.8℉) | ★★★★ | ★★★★ |
| Sep | 19°C (66.2℉) | 5°C (41℉) | ★★★★★ | ★★★★★ |
| Oct | 12°C (53.6℉) | 4°C (39.2℉) | ★★★★★ | ★★★★★ |
| Nov | 10°C (50℉) | -10°C (14℉) | ★★★ | ★★ |
| Dec | 4°C (39.2℉) | -15°C (5℉) | ★★★ | ★★ |
Best Time To Visit Everest Base Camp in Tibet
The Everest Base Camp in Tibet is about 5,200 meters above sea level and 19 kilometers away from Mount Everest. The best time to visit Everest Base Camp is from Late April to early June, and mid-September to early October of year for a better climate, oxygen content, and visibility. It is worth mentioning that to go to Everest Base Camp, you must avoid the rainy season from late June to August because it is not easy to see the whole view of Mount Everest at this time. According to different demands, the best time to visit Everest Base Camp is different.
Climate
The Mount Everest Base Camp in Tibet is about 5,200 meters above sea level and 19 kilometers away from Mount Everest. The oxygen content is very low and the wind speed is relatively high. The wind speed is relatively strong during January-March and November-December of the year. It also belongs to the winter in Tibet, accompanied by wind and snow, and the temperature is low; between April and October of year, the wind speed weakens, and it is less than 6 levels, which is good for sightseeing. July-August belongs to Summer, and also the rainy season. Sometimes rainy days are encountered. In Tibet, it usually rains at night. On the next day, it's still sunny.
The Comfort
April to October is the best time to visit Everest Base Camp according to the comfort of the human body. When the temperature and the oxygen content is higher than that in winter, you can stay in the tent of EBC or the Rongbuk Monastery Guesthouse. Heating and shower isn't a must. Compared with winter, the human body feels more comfortable.
Every winter (January-March and November-December) in Tibet, the temperature and the oxygen content is lower than that in summer (April-October). Accommodation is generally in Rongbuk Monastery or hotels in Tingri Town. There is no heating and air-conditioning in the Rongbuk guesthouse. Tingri hotels will not supply tap water either.
Cost
Winter is actually a good time to visit Everest Base Camp in Tibet according to the tour cost as the price is very favorable. All services and reception capacity can be satisfied. Mount Everest is great for sightseeing while it is dominated by the continuous scenery of snow-capped mountains. At this time, the cold and towering Mount Everest is completely different from other seasons, and the special features are very obvious. Compared with the peak season from July to September, there are fewer people, cheaper prices, and a better experience.
Photography Effects
From October to mid-November and April is suitable for photographers to visit Mount Everest, for less rain and clouds, higher visibility, and the light are just right. You have a great chance of seeing Mount Everest.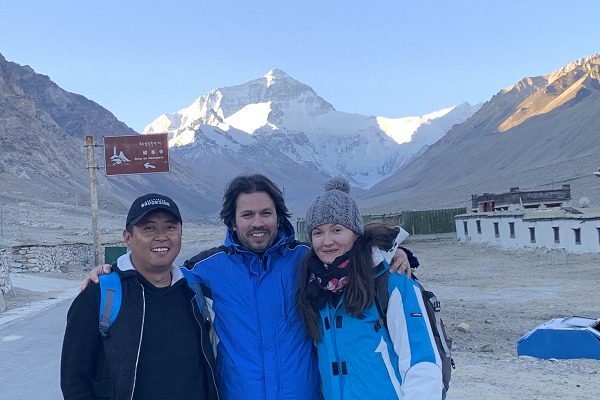 Best Time To Trek Everest Base Camp in Tibet
When is the Best Time to Trek Everest Base Camp
The best time to trek Everest Base Camp in Tibet is April-June and September-October each year. During these two periods, Tibet has better weather and less rain. Clouds and fog have the least impact on the scenery, so you will get great views of Mt. Everest. Also, you will have an excellent opportunity to capture the stunning panorama of the great Himalayas during both day and night. Moreover, the natural scenery in spring and autumn is more colorful, the landscape along the way will be more beautiful, and the journey will be more comfortable.
From the end of June to the end of August is the rainy season in Tibet, with more clouds and fog. And the road condition is not good. However, the plateau in summer is full of greenery and high oxygen content. Hikers are not prone to altitude sickness and feel comfortable. Please keep an eye on the Tingri weather in advance.
In the winter from January to March and November to December, air visibility is high and tourists are few. The continuous scenery of the snow-capped mountains provides a special background for your hike. In addition, traveling to Tibet in winter is not only much cheaper but also a time for many festivals in Tibetan Buddhism. It is also an unparalleled opportunity to experience Tibet's unique culture and religion up close.
Classic Everest Base Camp Trekking Route
EBC Trek from Old Tingri
Generally speaking, the EBC trek from Old Tingri is not difficult and it takes 4 days. Trekking at Everest Base Camp is a challenging and interesting travel event as there are small primitive villages full of Tibetan customs along the way, which will provide you a fabulous encounter. However, weather and climate are important factors that affect the difficulty of hiking and the scenery along the way.

Tips: Before going to the Everest Base Camp for a trek, please be sure to prepare the required documents for the Everest Base Camp including your Tibet Travel Permit and Aline's Travel Permit, otherwise you may not be able to complete the Everest trek.
√  12 Days Tingri to Everest Base Camp Trekking Tour
EBC Trek from Gama Valley
This is a difficult route for experienced trekkers only. It takes at least 8 days. Gama Valley is a beautiful undulating valley with an altitude of 2,000 to 5,000 meters. The whole valley is off the beaten track. The scenery in the valley changes throughout the seasons. It is especially beautiful when the alpine rhododendrons are blooming in April and May.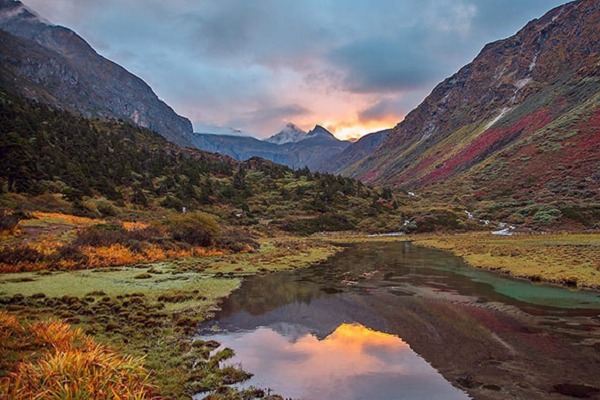 EBC Trek to Advanced Base Camp
Trekking from EBC to Everest Advance Camp, the straight-line distance is 15 kilometers, and the traveling distance is about 28 kilometers. This trek takes 5 days and the biggest attraction is the Rongbuk Glacier - the most beautiful glacier in China.
When is the Best Time to Climb Mount Everest
The best time to climb Mount Everest is from late April to the end of May each year. It is also the Everest expedition season, so, you're likely to meet the mountaineers who're attempting to climb Everest. The monsoon wind on Mount Everest is very strong. In the spring(Tibet's spring comes late.) when the wind season transitions to the rainy season, there will be a few days of low wind in the high altitude areas for a short time, and these days are the window for summitting Mount Everest. From the beginning of September to the end of October, the rainy season transitions to the windy season in Autumn, but it is more suitable for climbing the 8000-meter peaks such as Cho Oyu and Shishapangma. The rainy season is from late June to the end of August each year. The strong southeast monsoon causes frequent heavy rains, clouds and fog, and ice and snow in a harsh climate. From mid-November to mid-February of the following year, due to the strong northwest cold current, the maximum wind speed can reach 90 meters per second, which is very strong, not suitable for mountaineering.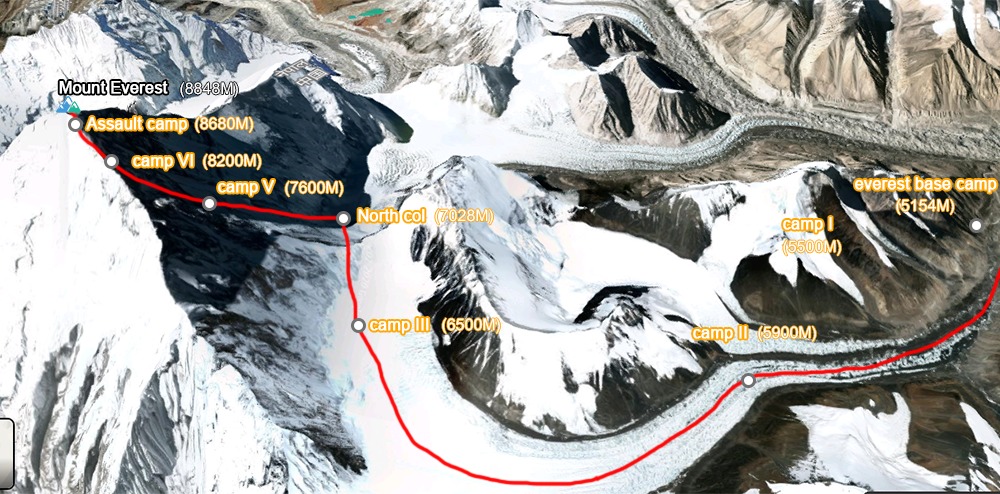 Another factor that affects climbing is the temperature of Mount Everest. The temperature at the summit is -30℃ or -40℃ all year round. The coldest month is February, the lowest temperature can reach -60℃, and the highest average temperature on Mount Everest is -10.4℃ in summer. In the climbing history of Mount Everest, since 1953, only 0.2% of successful summiting have occurred in winter and 0.1% have occurred in summer. It can be said that until now, the advancement of science and technology and the accumulation of experience still cannot cope with this temperature.
Best Time to Visit/Trek Everest Base Camp in Nepal
Mid-September to November is the best time to experience the Nepal EBC trek. During the rainy season from June to September, the hiking experience is not very good. Below we list the pros and cons to travel in other months. You can arrange the visit plan that suits you best according to your own time.
Spring Season
From mid-March to mid-May, the weather is sunny in the early morning, clouds begin to rise in the morning, and rainy weather is common in the afternoon. Try to end the trekking before three or four in the afternoon. Rhododendrons are everywhere at an altitude of 3000-4000 meters, so it is the second peak season for trekking. It is also the best season to climb Mount Everest. You can see mountaineering teams from all over the world gather at the Mount Everest base camp.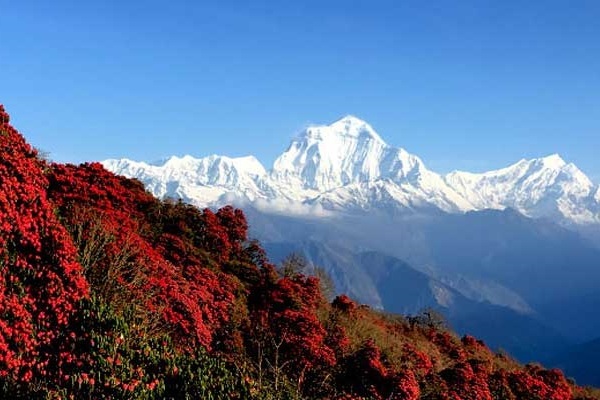 Transition to Summer Season
Mid-May to mid-July is the ordinary season to visit or trek Everest Base Camp. Generally, the weather is fine in the morning, and clouds and fog gather and rain frequently in the afternoon.
Rainy Season
Mid-July to mid-September is not a very good time to visit EBC due to lots of rainfall. 2/3 of the year's rainfall is concentrated in this season. The air visibility is low, and flying to Lukla is also dangerous, but the advantage is that there are fewer people and you can often enjoy an inn alone.
Early Autumn Season
Middle September to November is the best time to visit Everest Base Camp. During this time, the weather is clear, the sky is blue, and the temperature is pleasant. It is the most suitable time for trekking. But there may be more people along the way, and hotels are often overcrowded. Below is the temperature information for each month:
September: Max temperature: 18°C (64.4 °F); Min temperature: -5 °C (23 °F)
October: Max temperature: 16 °C (60.8 °F); Min temperature: -5°C (23 °F)
November: Max temperature: 7 °C (44.6 °F); Min temperature: -15°C (5 °F)
Falling Leaves Season
Mid-November to mid-January is one of the seasons recommended by Lonely Planet. The temperature starts to get cold but it is acceptable, and the number of trekkers is greatly reduced. However, this season is also likely to encounter heavy snow and extremely low temperatures, which may reach minus 10-20 degrees at night. It is necessary to prepare winter clothing. In addition, the lodges in some small places will be closed during the off-season, and a large number of hotels in large places will also be closed. When making hotel reservations, you'd better not choose small places.
Winter Season
Mid-January to mid-March is quite cold to visit EBC, and it will be below -10 degrees even in the hotel room at night. Be sure to bring a down jacket. It is very difficult to watch the sunrise and sunset, because there may be below -30 degrees and windy weather on the viewing platform at night. Because snowfall becomes commonplace, trekking will be more difficult due to ice and snow.
Related Articles
Ask a Quick Question Below? Or Call 0086-891-6679450
Email response within 0.5~24 hours.