Why Visit Tibet in Winter?
Why Visit Tibet in Winter?
by Eric
Last Updated: 2022-08-08
Most tourists like to visit Tibet from May to October, which is the high season. During that period, the temperature is warm, with lush prairies and verdant forests. However, winter is also an excellent time to travel to Tibet, and it is not as cold as you think it would be.
Tibet is located on a high-altitude plateau and surrounded by mountain ranges, which block the rainfall from reaching the plateau. That means most Tibetan areas are made up of the steppe, permafrost or tundra except the southeast regions. Although the weather varies a lot from one region to another, there is hard frost from November to April, and most of the lakes here will freeze throughout winter.
Weather in Winter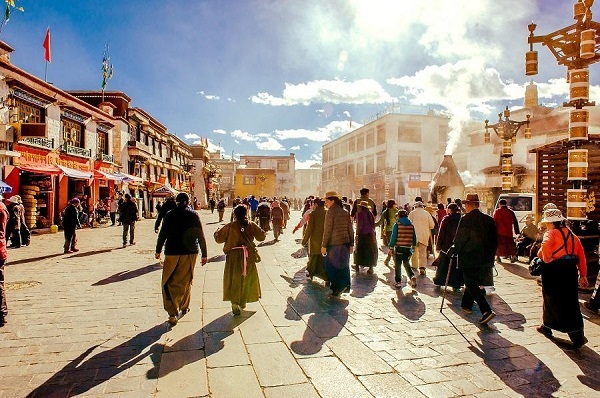 Winter in Tibet means cold, dry, with clear blue skies. Compared with summer, the oxygen content of the air is thinner, but you will have better visibility. With clear skies throughout the winter months, the blazing sun can make you feel almost in spring during the daytime. It's a good time to take pictures, as clarity through the thinner air gets improved. If you want to get a perfect shot of Mount Everest or see the universe around you at a starry night, winter is an ideal time to go.
In Lhasa, Shigatse, Shannan, and Nyingchi, the temperature is not as cold as your imagination, about 10℃ ~ 15℃ in the daytime because of intensive sunlight, which is warmer than many places in northern China. However, some high-altitude places like Mt. Kailash, Lake Namtso, etc., are extremely cold, about -20℃ ~ -5℃, covering snow and ice with frost. And the roads will get blocked due to the heavy snow. So you are not suggested to choose wintertime to visit the Northwest of Tibet and see the northern plateau mountains and lakes.
The main drop in temperature comes at night when it drops to well below freezing. And this can be countered by warm clothes, a good sleeping bag, a tent if camping and a cozy hotel.
Why Visit Tibet in Winter?
Big discount for flight. The average discount of airlines in the off-season is lower than 50%. This means that a ticket for Tibet during summer vacation is 2,000 to 3,000 yuan, and for winter, a ticket is only about 1,000-1,500 yuan, some of which are cheaper than Tibet train soft sleepers.
Free ticket policy for attractions. In recent years, Tibet has launched preferential policies in winter. A great number of Tibetan Attractions are free of charge including the Potala Palace, Norbulingka Park, Mt. Everest National Nature Reserve, Lulang, Namtso Lake, Yamdrok Lake, etc.
Hotels and chartered cars have greatly reduced prices. According to local laws, the hotel chartered price shall not be higher than 50% of the peak season price.
Less crowded. There're fewer travelers in Tibet, so you can take your desired photos, enjoy a quiet afternoon with a cup of coffee at Barkhor Street, and appreciate Potala Pace for its splendor slowly(there's a visit time limit during peak tourist time)
Therefore, touring Tibet in winter will save hundreds of dollars. You only need to spend half of the money in the peak season to enjoy the same journey as in the peak season, which is extremely cost-effective!
Recommended Tibet Travel Destinations
Here we have sorted out a list of the best winter travel destinations in Tibet based on our expertise in Tibetan culture, scenery, and Buddhism. From the glorious scene of the Butter Lamp festival in Lhasa, with lanterns lightening up in Ganden Monastery and on the streets of Lhasa, to the unique beauty of the monastic debates at Sera Monastery, we have got various itineraries to satisfy every need to show the best sides of Tibet. This unique experience for your winter travel will delight and amaze you.
Visit Lhasa
Lhasa in winter has unparalleled beautiful sunshine. After the snow, the Potala Palace and Zongjiao Lukang set against each other, and the scenery is amazing. There are also figures of devout believers, turning prayer wheels in the snow. If you want to spend several days in and around Lhasa, explore the holy site Jokhang Temple, splendid Potala Palace, etc., feel the Buddhism atmosphere and enjoy the winter sunbath, you may have a Lhasa city tour.
√ 4 Days Lhasa City Essential Group Tour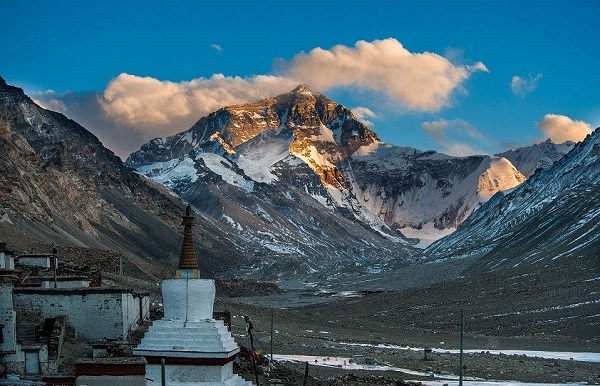 Visit Shigatse
Or you may consider extending your Lhasa tour to Shigatse. Although winter is not suitable to climb Mt.Everest, it's the best season for viewing Mount Everest. We will take you across the region from Lhasa to Shigatse, which's the second-largest city in Tibet; pass through the stunning Lake Yamdrok on the way; finally pay a visit to Everest Base Camp, which's the closest place to touch the sky; and stand high above the surrounding of Himalayan Mountains.
√  8 Days Lhasa Gyantse Shigatse Mt. Everest Group Tour
Visit Nyingchi
Nyingchi is located in the "Hinterland of Shambhala". Its average altitude is 3000 meters, which is below the critical point of alpine reaction. In Nyingchi, not only can you avoid the cold in winter, but you can also feel the quiet and elegant "Oriental Little Switzerland". In winter, Pagsum Lake is greener, and Nanyigou is still fragrant with birds and flowers, just like spring that never gets old. Also winter is a good time to watch Namcha Barwa Peak.
√ 5 Days Classic Lhasa Nyingtri Tour
Visit Shannan
Every day in Shannan is almost sunny. From Yongbulakang to Samye Monastery, from Zhegu grassland to Gongdelin grassland, from Yamdroktso to Sijin Lacuo, and to Lebugou, you can appreciate towering snow-capped mountains, clear lakes and vast grasslands, which are all authentic snowy land sceneries. By the way, You can feel the warm atmosphere of the Tibetan New Year in the rich Tibetan culture of Shannan
Related Articles
Ask a Quick Question Below?
Email response within 0.5~24 hours.