Xining Tibet Tour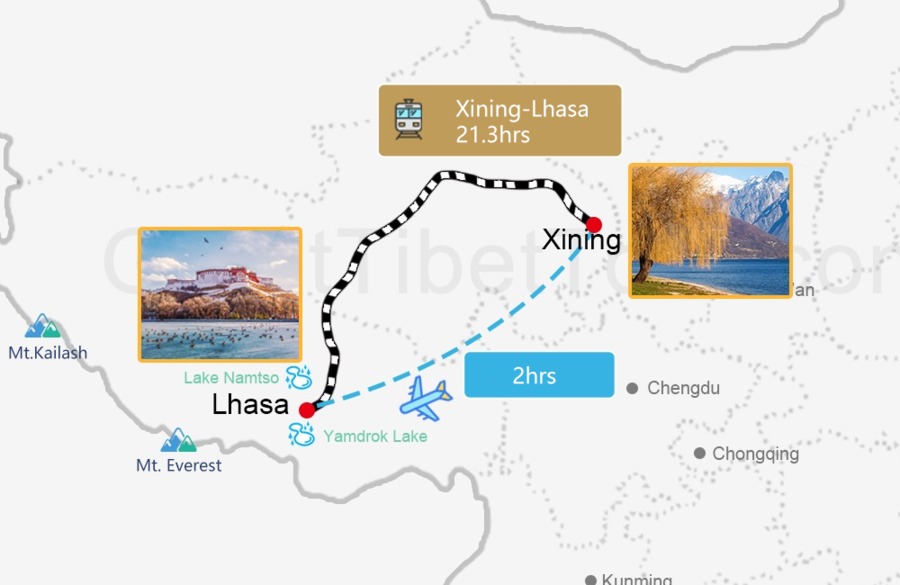 Xining, the capital city of Qinghai Province, is the traffic fortress to the northwest of China. In the past, Xining was a must-pass of the Silk Road and the ancient path of Tang and Tibet. Xining shares a common Buddhist faith with Tibet, and it's the gateway of Qinghai-Tibetan Plateau and a city where Qinghai-Tibet railway starts. The unique geographical environment endows Xining with the colorful and beautiful views and folk customs. There are Taer Temple, Qinghai Lake, Chaka Salt Lake, Cambra, Qilian Mountain, and other scenic spots around Xining city. The best known is Qinghai Lake. Qinghai Lake covers a vast area, with a circumference of about 360 kilometers. The lake is surrounded by mountains, and close to the lake is a vast expanse of grassland, the scenery is very spectacular. July and August are the best visiting time when the rapeseed flowers bloom and the annual cycling race around the lake is held.

Taking a train from Xining to Lhasa is a popular choice for travelers who want to have an overland trip to Tibet. We suggest you fly to Xining and enjoy your Xining Tibet Tours by train. It will be of great benefit to you to take a look at the fantastic landscapes along the railway and overcome altitude sickness as soon as possible.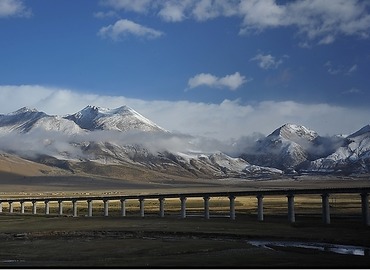 The first station is to visit Qinghai Lake, the largest inland and salt lake in China. Then take the train from Xining to Lhasa, which will take you around 22 hours. You can enjoy the most beautiful landscape of Qinghai-Tibet Railway along the way. Short stay in Lhasa, you will visit Mt. Everest and Namtso Lake to enjoy the breathtaking natural scenery.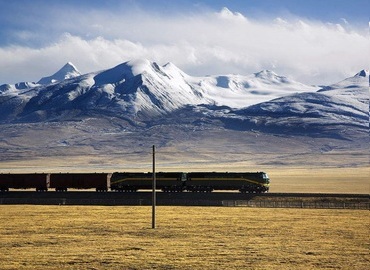 Taking a train from Xining to Lhasa is a good idea to enjoy the ultimate beauty of the Qinghai-Tibetan Plateau with a more comfortable experience and fewer reactions to high altitudes. After spending 21hrs on the train, you will arrive Lhasa to start an excellent trip around this holy land of Tibetan Buddhism.