Xi'an and Tibet Tours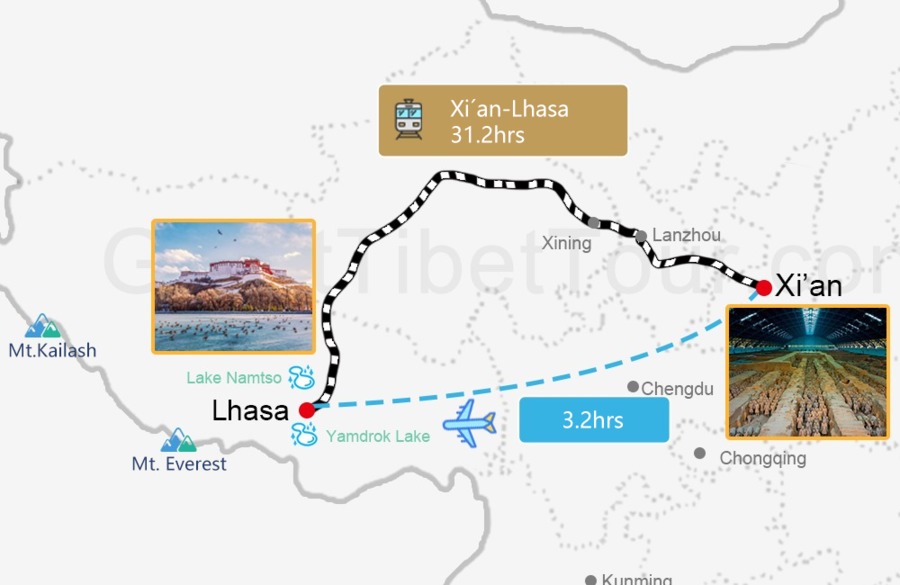 As the ancient capital of 13 imperial dynasties, Xi'an ranks first among ancient Chinese capitals. It was once the political, economic, and cultural center of China and the earliest city to open to the outside world. The famous Silk Road starts from Xi'an. There're many historical sites, such as the Terracotta Warriors and Horses of the Qin Dynasty, Big Goose Pagoda, the Daming Palace of the Tang Dynasty, etc. Those relics would take you to travel through history and return to the previous era.
 
Meanwhile,  Xi'an is one of the important stops of the Tibet train tour. Whether you start from Shanghai or Guangzhou, you will pass by Xi'an before arriving in Lhasa. With more than 18 years of tour planning experience, we suggest you have a Xi'an trip if your schedule is not tight. We can also arrange in-depth Xi'an to Tibet tours including train/flight ticket booking, Tibet Visa, etc.
 
Here We have designed some tours to incorporate Xi'an and Tibet, as below. They are all flexible and ready to be customized to meet your interests, schedule and budget.