Flights to Tibet from Singapore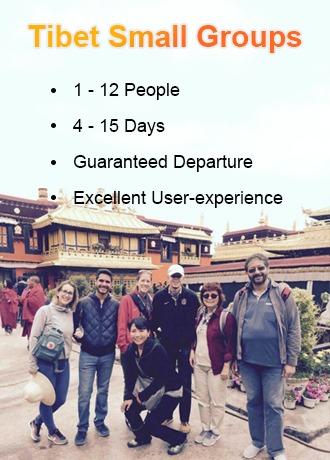 Flights to Tibet from Singapore
As the world's most mysterious place and the holy land for Buddhist culture, Tibet attracted a great number of tourists at home and abroad including Singaporean. And among the three main transportation, taking a flight to Tibet is also a popular way for Singaporeans when planning a trip to Tibet.
In recent years, because of the visa-free privileged status, the Singaporeans are accorded by the Chinese government to stay 15-days in China with visa-free. This Visa-free Policy encouraged Singaporeans to travel to mainland China, as well as Tibet.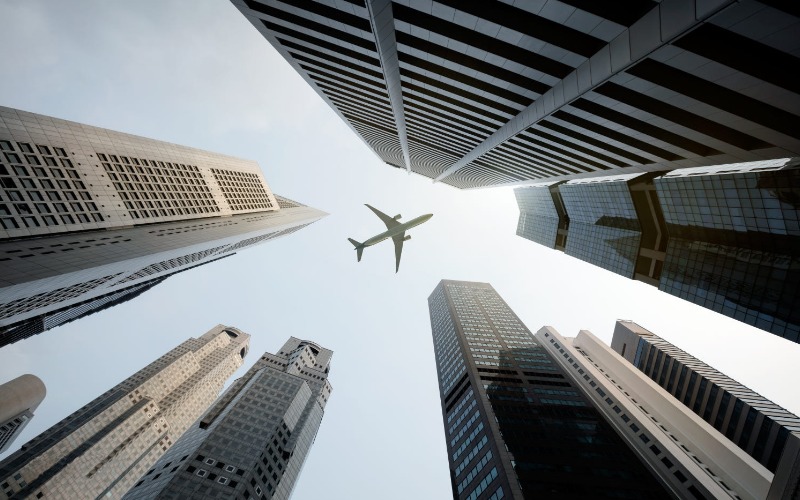 What to prepare:
1. Documentary Requirements for Singaporean Citizens
For tourists who plan to travel to Tibet from Singapore, the document they required is a little bit different from others.
China Visa
Singaporean citizens are allowed to enter China without a visa for a maximum period of 15 days. However,  for a long journey to Tibet, A China Visa is also demanded to apply for Tibet Entry Permit without which you are not able to enter Tibet.
2. Tibet Travel Permit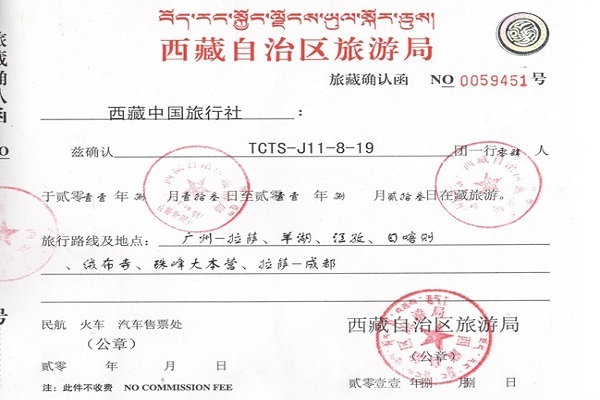 Even if you are Singaporean citizens, a Tibet Entry Permit is always required once you travel to Tibet. It will be checked at the train station/airport, as soon as you enter the attractions in Tibet. With the Tibet Entry Permit, you can check in the hotel. As for applying for a Tibet Entry Permit, you'd better choose a local Tibet agency to help you. Because the travel agency will not only help you apply for Tibet Entry Permit but also help you plan your travel itineraries since independent travel to Tibet is prohibited. Therefore choosing a Local Travel Agency like The Great Tibet Tour can take care of the whole application procedures with your travel plan as well as your passport copies.
3.What to pack
Due to the colder climate and a great variation of temperature during daytime and night, warm clothes are essential for your trip.  Other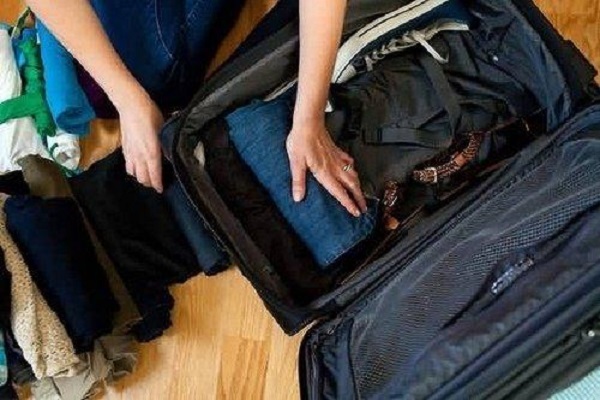 things to pack are thick woolen sweaters, thick warm pants, warm boots(Hiking boots are a good choice), thick woolen socks, windproof jackets or windcheaters, Warm, fleece or down jacket, waterproof jacket, a warm hat or hooded jackets, T-shirts, Thermal undergarments, Gloves.
If you think the above lists are complicated, just take T-shirts, down jackets, jacket, hat, sunglasses, lip balms, sunblock, and skin creams in Summer.
Take sweaters, warm pants, warm boots, hats, gloves additionally in winter.
How to Reach Tibet From Singapore?
There are two viable routes to Tibet from Singapore. First, you can reach Tibet via mainland China, and you can also reach Tibet via Kathmandu, Nepal. Each of these routes provides great highlights and travel experience.
A. Singapore-Tibet via Mainland China
At the onset, it is good to note that there is no direct flight to Tibet from Singapore. So, your best option is to board a flight to any strategically located Chinese inland cities like Chengdu, Beijing, Shanghai, Chongqing, or Guangzhou. These inland cities have direct or non-stop flights from Singapore Changi Airport. Moreover, from any of these inland cities, you can board a flight to Tibet. Here's how you can do it:
1.Singapore to Lhasa via Chengdu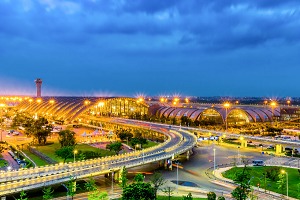 Flying from Singapore's famous Changi Airport to Chengdu, a metropolis in the south-west of is one of the best choices for you. Because the flights to Chengdu run more than 10 times a day and once you transfer from Chengdu to Tibet, you may have multiple choice of flights. Alternatively, you also can take a train from Chengdu to Lhasa, which takes 35 hrs and costs US$200. Along the way, you can view the breathtaking scenery of Qinghai Tibet Railway.
You can also fly from Chengdu to other major prefectures in Tibet, such as Nyingchi, Shigatse, and Qamdo. There are two ways of flying to Chengdu. Taking a direct flight from Changi Airport to Shuangliu Airport(Chengdu) costs about US$550 for each person, plus $220 from Chengdu to Lhasa, you will cost $770 in total for one way flight from Changi Airport to Gonggar Airport(Lhasa). You can also choose a connection flight that can be made through Hong Kong and save the cost of at least $50.
2.Singapore to Lhasa via Chongqing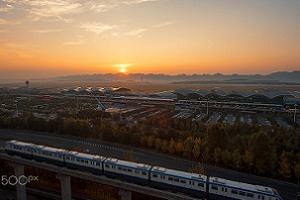 Chongqing is a vital transportation hub in southwest China, and since, it is in southwest China, not far away from Tibet. It's also easily accessible from Singapore as compared to other inland cities of China. In fact, you can reach Chongqing in about 4 hours and 15 minutes from Singapore.
There are at least two direct flights to Chongqing Jiangbei Airport (CKG) from Singapore Changi Airport (SIN). On the other hand, there are also at least 9 non-stop daily flights to Tibet from Chongqing. So, you will have plenty of flight options to Tibet when you reach Chongqing from Singapore.
While the flight from Chongqing to Lhasa, Tibet only takes 2 hours and 22 hours. So, adding up, you will only spend less than 7 hours of flight time if you choose this route. The best months to travel to Chongqing is during April and May, and the cost of Singapore-Chongqing economy flight ticket is only $290.
3.Singapore to Lhasa via Beijing/Shanghai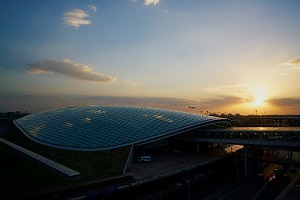 As the top 2 metropolis cities in China, Beijing and Shanghai definitely are the major cities for tourists to fly to Tibet. It takes around six hours and costs approximately US$253 for you to fly to either Shanghai or Beijing. With the Qinghai-Tibet Railway putting into service, you can also take trains to Lhasa. Taking a train from Beijing to Lhasa takes about 41 hours and costs $113 for hard sleeper berths and $174 for soft sleepers. However, it is much longer for taking a train from Shanghai to Lhasa which is about 48 hours and costs $125 for hard sleepers and $192 for soft sleepers.
4. Singapore to Lhasa via Guangzhou
Guangzhou is a coastal metropolitan area in Southeast China. It is easily accessible from Singapore and is just 1,632.58 miles (2,627.38 kilometers) away from Singapore. From Singapore Changi Airport, you can reach Guangzhou within 4 hours of flight. The cost of an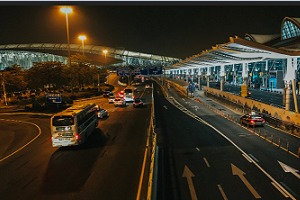 economy ticket for this flight is around $319.
The flight from Guangzhou to Lhasa, Tibet, however, is longer, because Guangzhou is located on the eastern seaboard of China, and it takes around 6 to 9 hours of flight. This flight covers a distance of 1,429.28 miles (2,316 kilometers). At present, there are around 5 flights that service the Guangzhou-Lhasa route. Moreover, the flight tickets for this route are more expensive than the Singapore-Guangzhou flight and may cost you around $430.  
B Singapore-Tibet via Kathmandu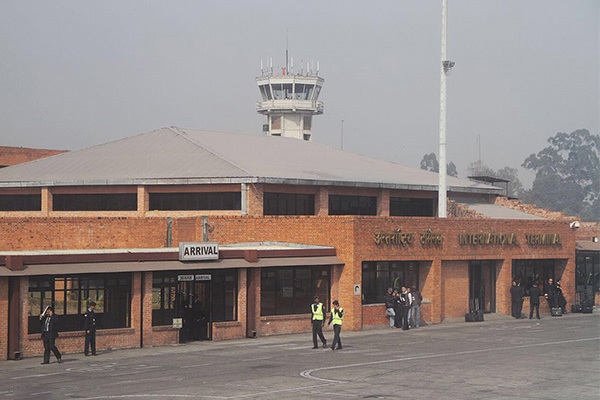 Flying from Singapore to Nepal and then to Lhasa is also available. However, there's no direct flight from Changi to Kathmandu, which means, you can only take the connecting flight to Kathmandu via transit in Kuala Lumpur or Bangkok or Delhi. For this flight route, it usually takes about $615, plus the flight fare from Kathmandu to Lhasa $220, it costs $835 for one-way flights from Changi to Lhasa via Kathmandu. Obviously it's more expensive than the 1st option. The greatest advantage of this flight tour is that it gives you a chance to see the great aerial views of Mt. Everest as you will pass over it and it is advisable to choose your seats on the left side of the plane to enjoy the summit of Mt. Everest.
And one more thing, if you are intending to get to Tibet from Kathmandu, Nepal, then China Group Visa is required. Please book your Tibet tours first then get the invitation letter for the document. Your Tibet Travel Agency will handle all the things for you.
Related Articles
Ask a Quick Question Below? Or Call 0086-891-6679450
Email response within 0.5~24 hours.