by Ghita
Last Updated: 2018-03-22
As the most mysterious land in the world, Tibet has attracted thousands of international travelers every year to explore this land. Recently, more and more travelers from the U.S. want to travel to this mysterious land. At this time, you may wonder is it possible for U.S. Tourists to travel to Tibet. Of course, you can. As modern traffic develops in such a high level, traveling from the U.S. to Tibet become easier than it once was.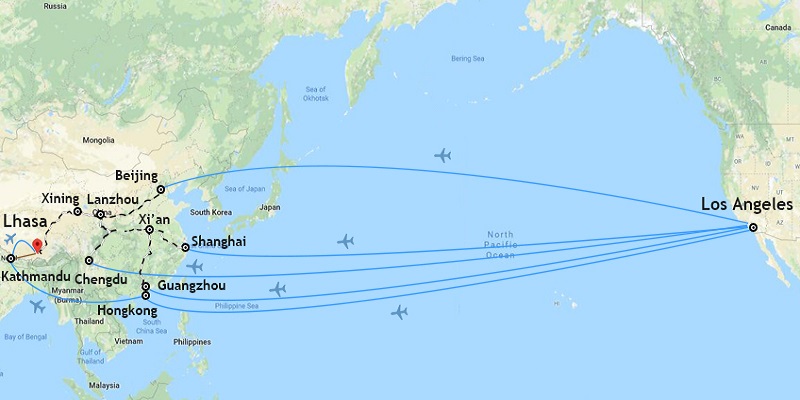 Currently, there are multiple ways to enter Tibet from the U.S. The best way to travel to Tibet from the U.S, is traveling to Tibet by air through the major cities in China such as Beijing, Shanghai,Guangzhou, Chongqing and Chengdu because those cities all operated daily flights from the U.S. Then transfer from those cities to Tibet. There are multiple itineraries you can choose. For example, you can set out from the JFK International Airport in New York to the CTU Airport in Chengdu, the non-stop flight takes only 15 hours and costs about 730USD.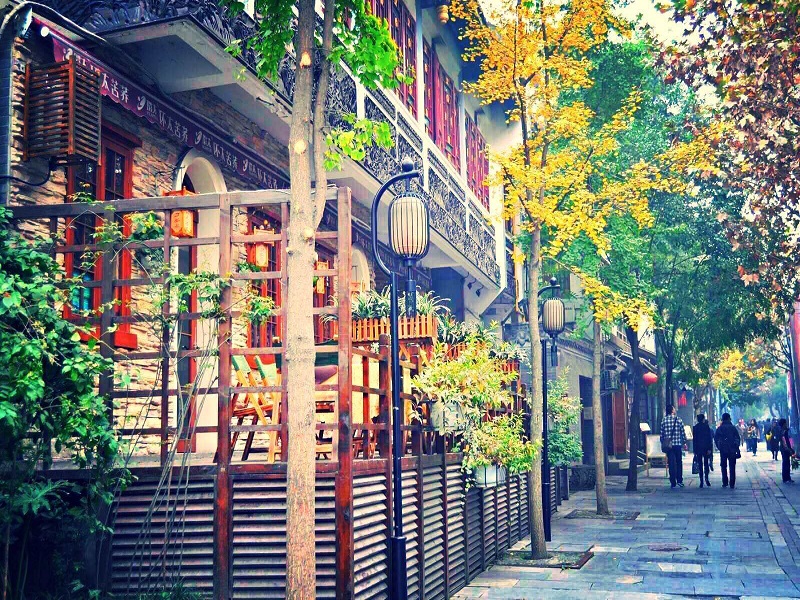 Traveling to Tibet from the U.S via Kathmandu, Nepal is also a good choice for you. The prices of flights from the USA to Kathmandu various from US$1,200 to US$1,400 depending on departure location and connections. Once you arrived in Tibet, you can take flights to Tibet or travel to Tibet by road. There are daily flights to Tibet from Kathmandu and only take about half-past one-hour to Kathmandu for a direct flight to Tibet.
As for the travel document that you need to prepare for your Tibet tour, it all depends on which place you choose to travel to Tibet. As an international traveler, U.S. citizens must obtain a Chinese Visa and a Tibet Travel Permit to travel to Tibet. The China Visa you can apply it through the Chinese Embassy in the U.S. As for the Tibet Travel Permit, you can only obtain it with the help of the local travel agency in Tibet. With the scanned copy of your Chinese Visa, the travel agency will guarantee you the permit. In general, it takes about 30 days to apply for the Tibet Travel Permit.
If you decided to travel to Tibet via Kathmandu, Nepal, what you need for the documents are the group visa and Tibet Travel Permit. According to the rule, foreigner travelers traveling to Tibet have to work with an organized travel agency based in Tibet such as The Great Tibet Tour.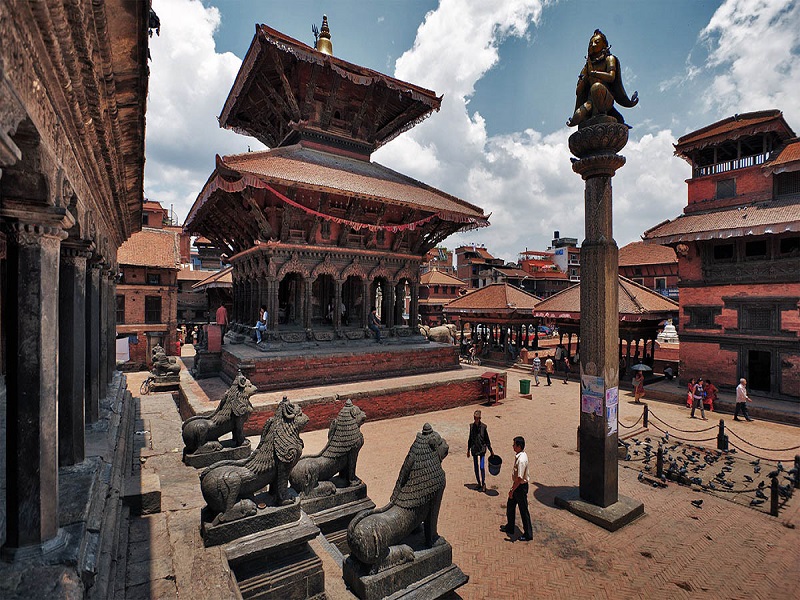 Therefore it is possible for Americans to travel to Tibet. Before your Tibet Tour, you should seek for a suitable travel agency. The travel agency that situated in Lhasa is the best choice for you. The Great Tibet Tour is a local travel agency in Lhasa that has managed the Tibet Tour since 2005. They can offer both the private tour and group tour for you. There are various of Tibet tour package and interesting Tibet travel itineraries on their site. What are you waiting for? Hurry up to join us to take this one-in-a-life journey!
Related Articles & Posts
Ask a Quick Question? Ask below or call 0086-891-6873166