by Lynn
Last Updated: 2019-03-04
A viable and appealing gateway to Tibet is the City of Nanjing if you are coming from China. In fact, many tourists bound for Tibet generally opt to take a flight from Nanjing on their way to Tibet. But what really makes Nanjing a good point of departure or stopover point when going to Tibet? Well, there are many reasons, but one succinct reason is the fact that Nanjing, just like Peking, is one of the four ancient capitals of China; hence, this city is packed with awesome historical sites and boasts of a unique cultural and religious legacy.
Aside from these historical sites, Nanjing is also brimming with picturesque landscapes, winding rivers like the massive Yangtze River, and imposing mountains. In this city, you will surely see ancient historical ruins standing side-by-side with modern high-rise buildings and structures.
At present, there is only one direct daily flight to Lhasa from Nanjing, and this single direct flight usually makes its stopover at Xining or Mianyang. Moreover, this flight is operated by Tibet Airlines. However, there are some connecting flights going to Chongqing, Chengdu, and Kunming airport that make their stopover at Nanjing.
Basic Information About Nanjing-Lhasa Flights
Altitude Changes

The altitude of the city of Nanjing is 15 meters above sea level. However, that of Tibet is 3,650 above sea level. More often, you would experience an altitude sickness due to the abrupt altitude changes when you travel from Nanjing to Tibet.
Flight Duration

The average flight from Nanjing to Lhasa is 5h and 45min. The return flight from Lhasa to Nanjing is shorter at 5h and 20min.
Flight Information:

The flight starts at Nanjing Lukou International Airport (NKG). This flight arrives in Lhasa at Lhasa Gongga Airport.
Nanjing to Lhasa Daily Flight Schedule
There is only one flight each day from Nanjing to Lhasa that departs from Nanjing Airport at exactly 09:55 am and arrive at Lhasa at 15:40 pm. The airfares for this flight are usually around $300 or more.
Nanjing to Lhasa Flight Schedule
Dept.
Arri.
Duration
Flight No.
Schedule
09:55
15:40

5h 45m

Stopover in Mianyang

TV9888

Tibet Airlines

EveryMon, Wed, Fri & Sun
09:55
15:40

5h 45m

Stopover in Xining

TV9842

Tibet Airlines

Every Tue, Thu & Sat
Lhasa to Nanjing Flight Schedule
Dept.
Arri.
Duration
Flight No.
Schedule
15:40
21:00

5h 20m

Stopover in Mianyang

TV9887

Tibet Airlines

Every Mon, Wed, Fri & Sun
15:40
21:00

5h 20m

Stopover in Xining

TV9841

Tibet Airlines

Every Tue, Thu & Sat
Nota Bene: The abovementioned flight schedule generally refers to the usual flight schedule during peak season. However, it would be good to note that this schedule is subject to changes depending on the weather condition in the region.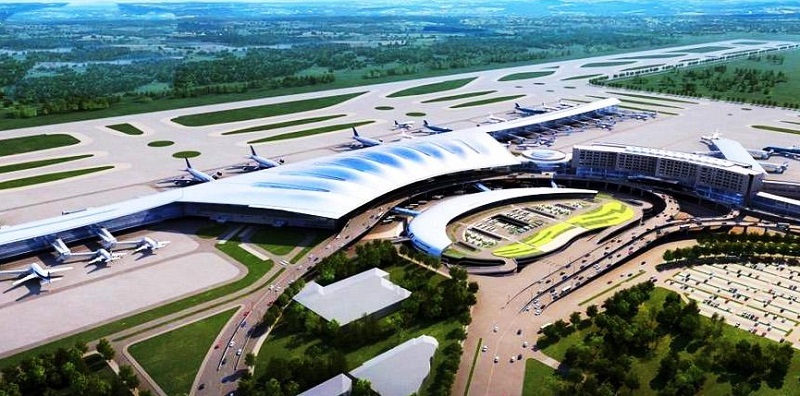 The bird's-eye view of Nanjing Lukou International Airport.
FAQs About Nanjing-Lhasa Flight
Why choosing Nanjing-Lhasa flight?
Most travelers want to maximize their travel experience by taking a side trip to another awesome destination. Hence, many of them make a detour to Nanjing before heading to Tibet. Nanjing is a fabulous city that is worth seeing. Including a trip to this city before going to Tibet is definitely an exciting prospect for those who would like to maximize their tour experience.
You will surely have your hand full when you visit Nanjing. First, you can visit the old temples, imperial mausoleums, traditional garden buildings, and museums. You can specifically visit the Confucius Temple, Xiaoling Mausoleum of Ming Dynasty, Dr. Sun Yat-sen's Mausoleum, Qinhuai River, Presidential Palace, Purple Mountain, and Purple Mountain Observatory.
If you are coming, for example, from America or Australia and you intend to visit Tibet, you can easily take a jaunt to Nanjing before setting off for Tibet. Moreover, Nanjing is also a good alternative point of departure if you find it hard to book a flight from Shanghai to Tibet because Nanjing is easily accessible from Shanghai.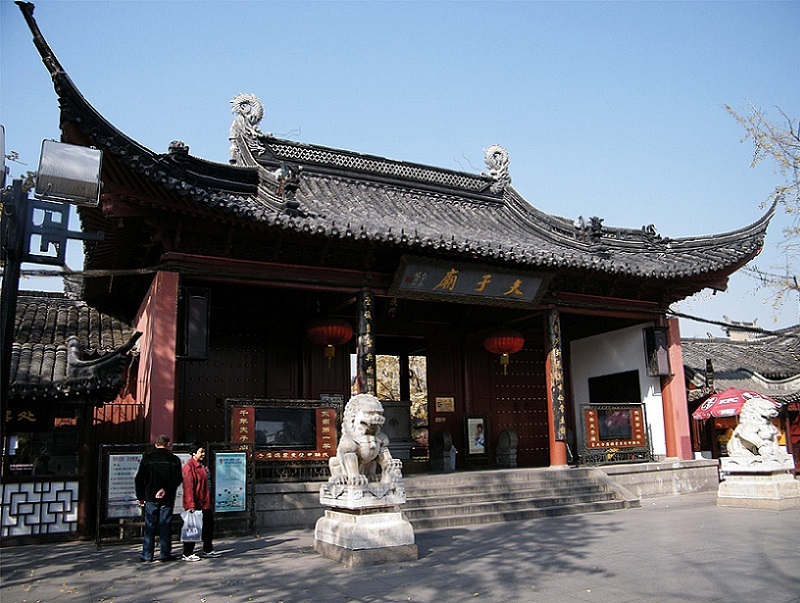 Confucius Temple is a cultural heritage in Nanjing, which deserves your visiting.
What is the Best Time to Travel from Nanjing to Lhasa?
Tibet is a unique place because it is perched high on the Himalayas. However, despite being on a high altitude, Tibet still has its own highlands, and you'll be surprised to still see towering mountains in Tibet, considering that it is almost the roof of the world. The temperature in Tibet highlands is surely extreme, while the temperature in the central part of Tibet and Lhasa is good for traveling all throughout the year. The best time to travel to Tibet, however, is from April to October while the peak season is from July to August. So the ideal months for traveling in Tibet are May, June, September, and October. For April, it's still very cold if you are going to some remote areas like Mt. Kailash.
By the way, the months of July and August are wet months. Whatever, you will surely have no problem traveling anytime between April and October.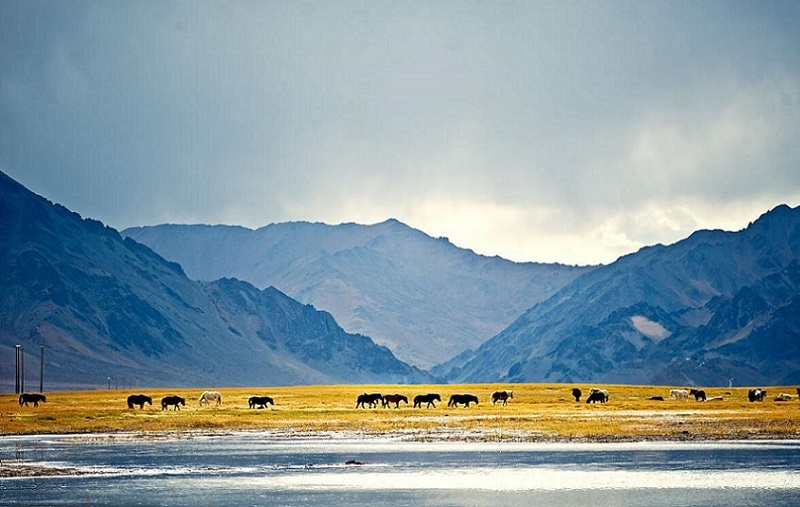 The people say only if you travel to the west of Tibet, you have been to Tibet indeed.
Is Nanjing readily accessible from Shanghai?
As mentioned above, Nanjing is readily accessible from Shanghai. Nanjing is only 298.6 km from Shanghai. You can simply take a train from Shanghai to Nanjing at the Hongqiao Railway Station or Shanghai Railway Station. You can also take the highspeed train to get to Nanjing for about 1 to 2 hours. You can save enough time by taking the D-series bullet train or the G-series high-speed train. If you got enough time and you want to save a bit, you can take the K-series fast train that can take you to Nanjing within 4 hours.

There are tourists who usually enter China via Shanghai but failed to book a flight from Shanghai to Tibet. Many of them usually make a detour via Nanjing and take an available flight from there to Tibet.
If I fail to take a direct flight to Lhasa from Nanjing, what other alternatives do I have?
China has many cities that have flights going to Tibet. Hence, if you miss a flight to Tibet in Nanjing, you surely have many alternatives. But your best alternative would be to take a flight from Nanjing to Chengdu, the capital of Sichuan Province. In Chengdu, you can book a flight to Lhasa easily as there're more than 10 daily flights to Gonggar Airport. If you have any problem with choosing the flight route, feel free to contact us and we will be very much willing to assist you.
What's the name of Nanjing Airport?
Nanjing's major airport is the Nanjing Lukou International Airport (NKG), which is located around 35.8 km from the downtown of Nanjing area at Lukou Subdistrict. This airport is the main airport in the Jiangsu Province of China and serves the Delta Area of Yangtze River. Ranked as the 12th Busiest Civil Airport in China, this airport is connected to Nanjing city and neighboring towns via expressways. It is also linked to the Nanjing South Railway Station.

From Nanjing Haoye Wanda Plaza and Nanjing Railway Station, you can board one of the shuttle buses provided by the government for transferring passengers. Those who are going to Lhasa must check in at Terminal 2 of NKG. You can also take the Nanjing Metro Line S1 if you want to avoid the usual traffic jam of the city. Afterward, you can alight at the Nanjing Lukou International Airport Station adjacent to the Airport.
How can I avail of cheaper flights from Nanjing to Lhasa?
There are online websites that sometimes offer cheap airfares to the lucky ones. Hence, if you happen to browse these websites, you will be lucky enough to avail of cheaper plane tickets. However, you can also avail of cheaper airfare to Lhasa if you happen to travel to Lhasa during the offseason. As mentioned above, the peak season of travel to Tibet is from July to August and the ordinary season includes April, May, June, September, and October. If you can schedule your trip to Tibet away from these months, you could surely save on your fare tickets. Moreover, there are airlines that give discounts to early bookers. Sometimes you can get up to 26% discount if you book your flight earlier than usual.
What documents should you prepare for your flight to Tibet?
There are several documents that you should prepare and present before boarding your flight to Tibet. These necessary documents are your passport, original Tibet Travel Permit, and Chinese Visa. Of course, before you can even enter China, you should already have your Chinese Visa and passport. But the Tibet Travel Permit is a mandatory document before you can enter Lhasa or any part of Tibet. Hence, if you want a hassle-free trip from Nanjing to Tibet, you should beforehand process all these documents, especially, your Tibet Travel Permit. As a reputable local Tibet travel agency, Great Tibet Tour can help you obtain a Tibet Travel Permit.
Related Articles & Posts
Ask a Quick Question? Ask below or call 0086-891-6873166