by Liffity
Last Updated: 2019-07-10
For travelers who plan to explore Tibet, making Beijing as the first destination is a popular choice. Beijing is the capital of modern China with age-old history. As a fast developing metropolis, Beijing is an important arrival hub in China, transportation in this city is convenient. Flying to Tibet from Beijing is fast, easy and comfortable.
For international travelers, there's an indispensable permit you should get before your departure - Tibet Travel Permit. The permit is issued by Tibet Tourism Bureau and you should show it when you board the flight towards Tibet. It takes more than 10 days to get to it, therefore you are suggested to book your tour in advance to make sure you can get it in time.
Before flying to Tibet, you can explore Beijing for one or two days. The ancient city is the home of the splendid Forbidden City, the marvelous Temple of Heaven, and the elegant Summer Palace. If you plan to spend more days in this attractive city, you can hike the Great Wall and stroll in mazy Hutongs.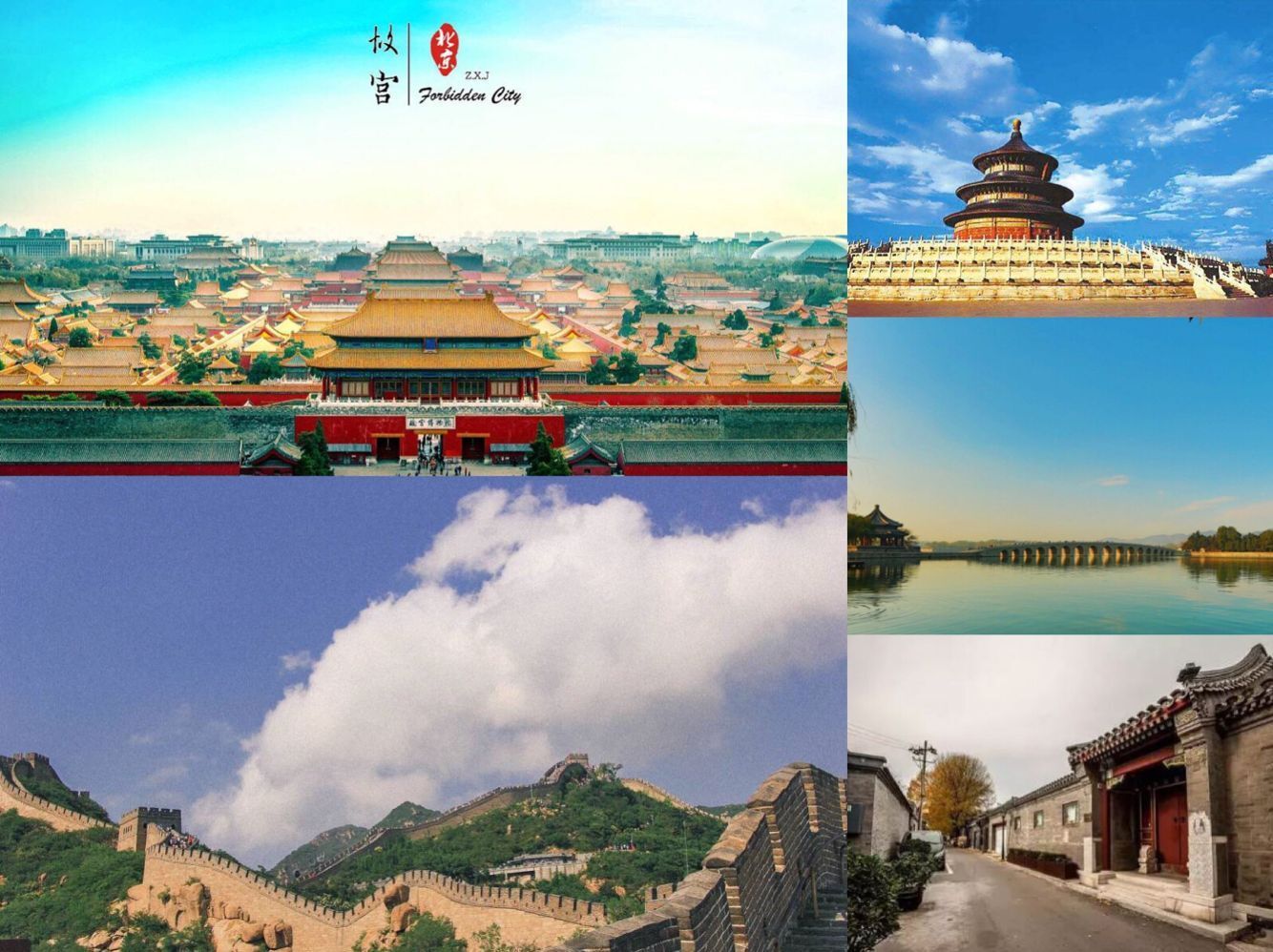 Beijing Capital International Airport is available to travelers who get to Lhasa from Beijing. There's a question, how to get to Beijing Capital International Airport? Commonly, there are two main ways for travelers to reach the airport. The first way is to drive through the Airport Expressway. The second way is to take the Beijing Subway Airport Express. Get off at the Third Terminal(T3), and you will arrive at the airport which is located in the Shunyi District. Beijing Capital Airport has three terminals in total. The T3 provides flights from Beijing to Lhasa for tourists. If you enter a wrong terminal, please no worries, you can take a shuttle bus to the T3, which is free for passengers.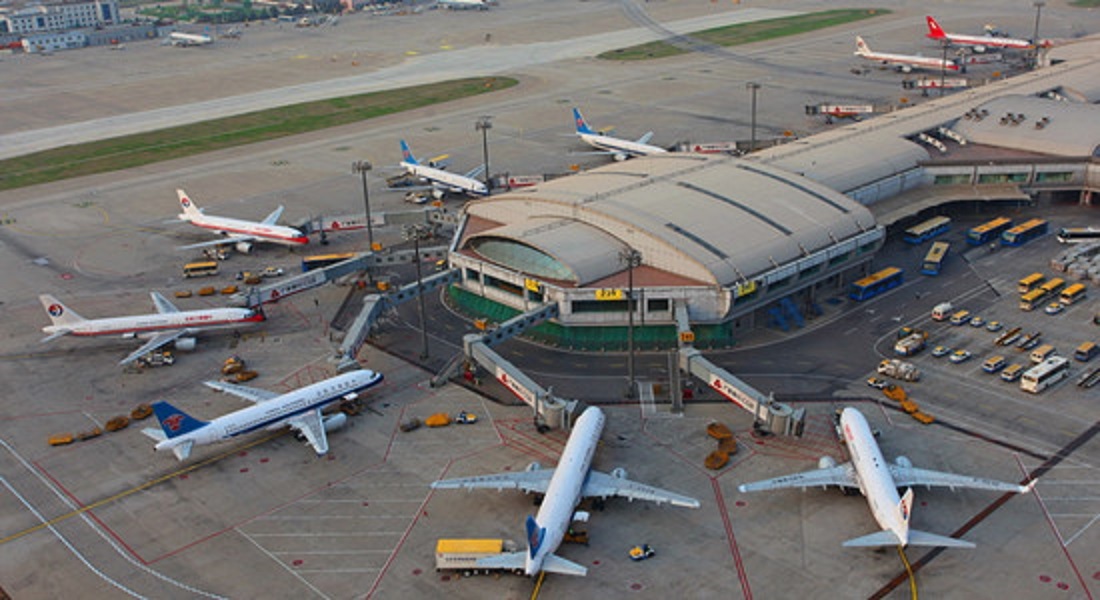 Taking a flight to Lhasa from Beijing is the most convenient way for foreigners because they don't have to worry about transferring after they flying to Beijing from their countries. It is also the fastest way to get to Tibet. Comparing with the long journey on a train, flying to Lhasa saves lots of time. Thus, you could have more time to enjoy your holidays.
Here is some latest information about the schedule of Beijing Lhasa flight.
At present, there are four direct flights for travelers. The first flight operated by Air China takes off at 14:50, then lands at Lhasa Gongga Airport at 19:30 without any stopover. The whole direct distance from Beijing to Lhasa is about 1867 miles. It only takes travelers 4hs 40ms to finish the whole trip. The second flight operated by Tibetan Airlines takes off at 14:50, the lands in Lhasa at 19:30. It takes travelers 4hrs 40ms to finish the whole trip. The third flight operated by Shenzhen Airlines takes off from Beijing at 14:50, then lands at Lhasa Gongga Airport at 19:30. Another flight operated by Air China takes off at 07:35, and arrives in Lhasa at 11:55 on Sunday.
Flight No.
Departure ----- Arrival
Duration
Frequency
Plane

CA4125

Air China

07:35 ----- 11:55
4h 20m
-MTWTFSS-
Airbus A 319

CA3922

Air China

14:50 ----- 19:15
4h 40m
-MTWTF-
Airbus A 319

TV9816

Tibetan Airlines

14:50 ----- 19:15
4h 40m
-MTWTF-
Airbus A 319

ZH3916

Shenzhen Airlines

14:50 ----- 19:15
4h 40m
-MTWTF-
Airbus A 319
After arriving in Lhasa, you're suggested to have a good rest. It takes time to adapt yourself to the altitude, please drink enough water and don't take bath on the first day. Stepping on the holy land, you can explore the ancient Lhasa city. With 1300 years' history, Lhasa is home of the famous Potala Palace, Jokhang Temple, and Barkhor Street. In the suburb of Lhasa, you could pay a visit to Drepung Monastery with white walls and Sera Monastery with monks in red robes.
For adventurous travelers, Mount Everest is the dream tourist destination. You can trek to the Everest Base Camp, or travel to the destination by our comfortable vehicle. After a night staying at the base camp, you can watch the amazing sunrise of golden Everest peak.
The "center of the world", Mount Kailash, is another attractive site. If you travel to the holiest mountain in the world, kora with pilgrims around the sacred mountain, visit beautiful monasteries and enjoy the crystal holy Lake Manasarovar, you will know it's not only a natural tour but also a spiritual tour.
Besides those famous scenic sites, there are many other amazing places waiting for your exploration. With 13 years' experience in running tours in Tibet, we know this land completely. Please contact us, we will help you to choose the most suitable itinerary, and guarantee you the Tibet Travel Permit, departure and flight tickets.
Related Articles & Posts
Recommended Tour Packages
Ask a Quick Question? Ask below or call 0086-891-6873166