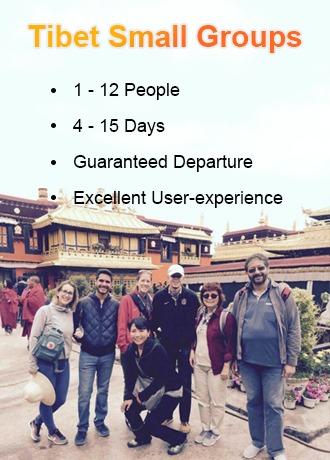 Beijing to Lhasa Flight
by Liffity
Last Updated: 2021-01-26
As the capital and international metropolis, Beijing has many flights to and from overseas countries and domestic cities, including Lhasa. Therefore, for foreign tourists planning to travel to Tibet, you can go directly to Beijing from your country and then fly to Lhasa without complicated transit. And taking a flight to Lhasa is the fastest way to get to Tibet from Beijing.
Why Take Beijing to Lhasa Flight
Beijing itself is a tourist destination with a long history and profound cultural heritage. Before flying to Tibet, you can explore Beijing for one or two days. The ancient city is the home of the splendid Forbidden City, the marvelous Temple of Heaven, and the elegant Summer Palace. If you plan to spend more days in this attractive city, you can hike the Great Wall and stroll in mazy Hutongs.
Beijing to Lhasa Flight Brief Info and Schedule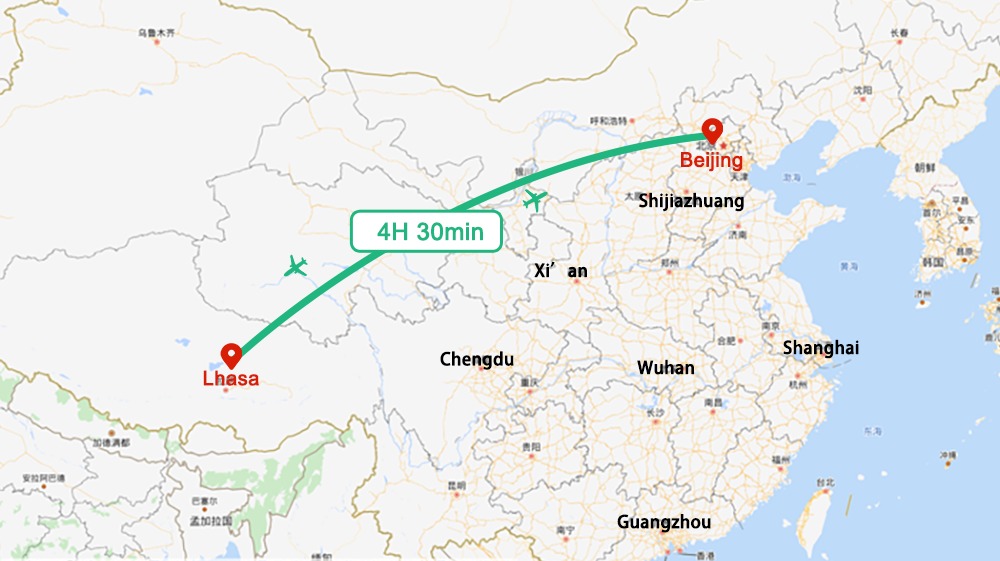 Flying Distance:1867 miles (3004 km)

Duration:4-7h(direct)

Major Airlines: Air China, Tibet Airlines & Shenzhen Airlines
Frequency: Around 3 flights per day

Altitude:43.5m(Beijing)- 3650m(Lhasa)

Ticket Price:3265CNY(480USD)

Airports: Beijing Capital International Airport(PEK)  – Lhasa Gonggar International Airport (LXA)
Here is the latest information about the schedule of Beijing Lhasa flights.
At present, there are three direct flights for travelers. The aerial distance from Beijing to Lhasa is about 1867 miles. The average cost is about USD478, and it's subject to change.
Beijing to Lhasa Flight Schedule
Flight No.
Departure---Arrival
Duration
Frequency
Aircraft Type
Price

Air China

CA4112

08:30---15:45

1h 20min layover in Chengdu

7h 15m
Every Day
Airbus A319

USD478

Economy Class

Tibetan Airlines

TV9816

14:55---19:30

4h 35m
Every Day
Airbus A319

USD478

Economy Class

Shenzhen Airlines
14:55---19:30
4h 35m
Every Day
Airbus A319

USD478

Economy Class
Lhasa to Beijing Flight Schedule
Flight No.
Departure---Arrival
Duration
Frequency
Aircraft Type
Price

Tibetan Airlines

TV9815

09:40---13:25

3h 45m
Every Day
Airbus A319

USD478

Economy Class

Air China

CA4111

16:55--23:00

1h  layover in Chengdu

6h 5m
Every Day
Airbus A319

USD478

Economy Class
Please note:
1. Due to climate and seasonal changes, the schedule above is for reference only. You can ask our travel consultant for detailed airfare and schedule.
2. Before checking in, please make sure you have obtained the Tibet Travel Permit. Otherwise, you will be prohibited from boarding. We can provide you with the best quality services, including flight ticket booking, permit application and Tibet travel arrangements.
Necessary Documents
Besides your passport and China Visa, you will need a Tibet Travel Permit which is mandatory for all foreign travelers to Tibet because you need to present a Tibet Travel Permit when boarding a plane to Tibet Autonomous Region. The only way to get such a permit is to book with a local Tibet Travel Agency. The processing of this permit application usually takes around 10 to 30 working days, according to your destinations in Tibet.
How to Get to Beijing
Capital International Airport
Beijing Capital International Airport is available to travelers who get to Lhasa from Beijing. But how to get to Beijing Capital International Airport? Commonly, there are two main ways for travelers to reach the airport. The first way is to drive through the Airport Expressway. The second way is to take the Beijing Subway Airport Express. Get off at the Third Terminal(T3), and you will arrive at the airport which is located in the Shunyi District. Beijing Capital Airport has three terminals in total. Only the T3 provides flights from Beijing to Lhasa for tourists. If you enter a wrong terminal, no worries, you can take a shuttle bus to the T3, which is free for passengers.
Tibet Travel Advice
After arriving in Lhasa, you're suggested to have a good rest. It takes time to adapt yourself to the altitude, please drink enough water and don't take bath on the first day. Stepping on the holy land, you can explore the ancient Lhasa city. With 1300 years' history, Lhasa is home of the famous Potala Palace, Jokhang Temple, and Barkhor Street. In the suburb of Lhasa, you could pay a visit to the world's largest Buddhist colleage - Drepung Monastery and the most beautiful monastery - Sera Monastery.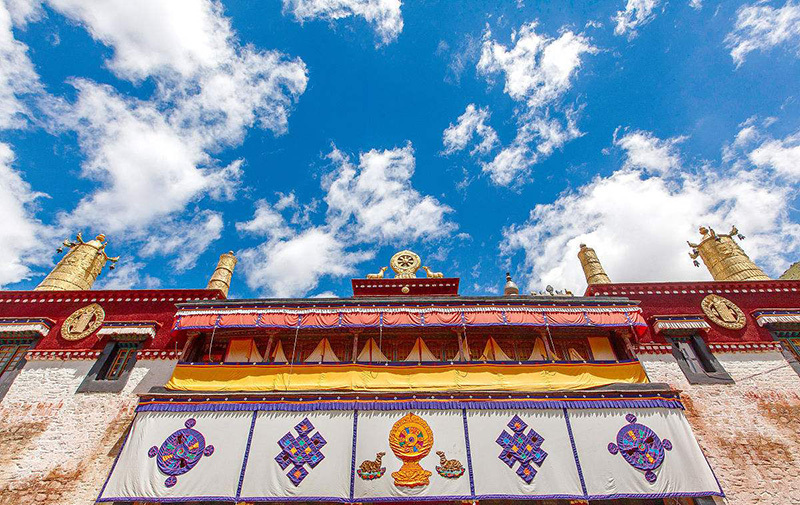 Drepung Monastery, the largest Buddhist college in Tibet.
For adventurous travelers, Mount Everest is the dream tourist destination. You can trek to the Everest Base Camp, or travel to the destination by our comfortable vehicle. After a night's stay at the base camp, you can watch the amazing sunrise of the golden Everest peak.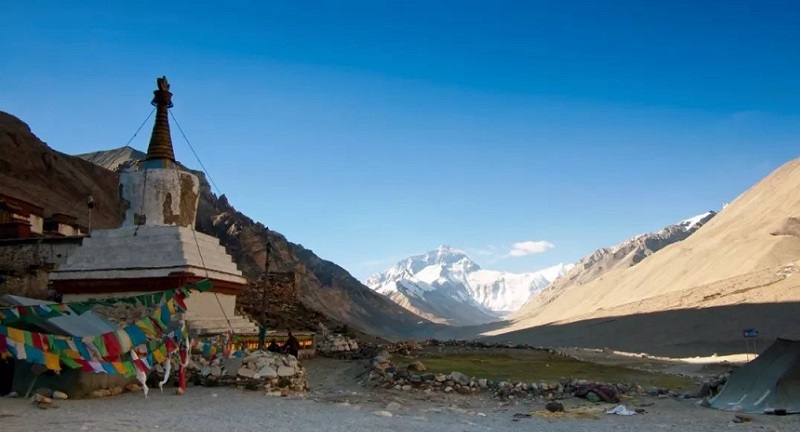 Best shot position to see Mt.Everest - from Rongbuk Monastery.
The "center of the world", Mount Kailash, is another attractive site. If you plan a Mount Kailash trip, you can do kora with pilgrims around the sacred mountain, visit beautiful monasteries and enjoy the crystal holy Lake Manasarovar. You will get inspired by this journey.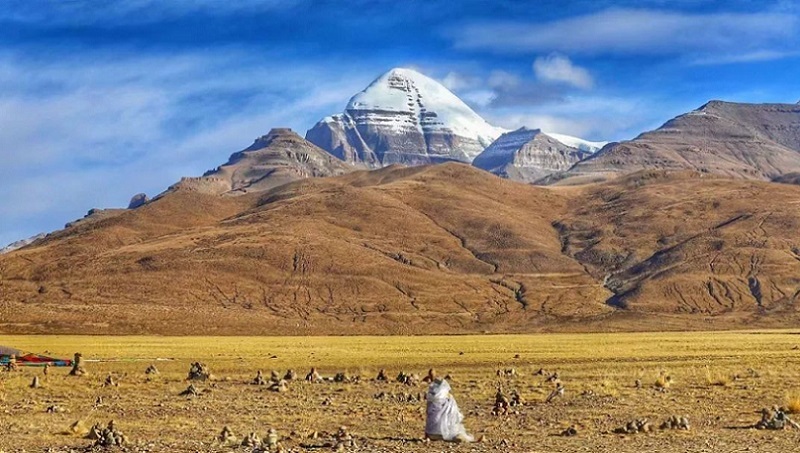 Every year, lots of international travelers visit Mt.Kailash.
Besides those famous scenic sites, there are many other amazing places waiting for your exploration. With 16 years' experience in running tours in Tibet, Great Tibet Tour knows this land completely. Please contact us, we will help you to select the most suitable itinerary, and guarantee your Tibet Travel Permit as well as flight tickets.
Related Articles
Recommended Tour Packages
Ask a Quick Question Below? Or Call 0086-891-6679450
Email response within 0.5~24 hours.