by Liffity
Last Updated: 2019-04-04
Situated in the southwest of China, Yunnan is a hot tourists destination with abundant natural resources. Every year, thousands of travelers from home and abroad go there for the purpose of exploring its beauty. Kunming, the capital city of Yunnan, is one of the most popular tourist destinations. The weather in Kunming is fine and comfortable, neither chilly in winter nor sweltering in summer. That's why Kunming is also known as "Spring City" in China. Recent years, with the development of transportation, more and more travelers get to Tibet from Kunming in multiple ways, including by air, by overland, or by train. Among the numerous ways to Tibet, taking a flight to Tibet from Kunming is the fastest and most convenient way.
At present, there are five direct flights available from Kunming Changshui International Airport to Lhasa Gonggar Airport. With non-stop and stopover flights operated by Sichuan Airlines, China Eastern Airlines, and Tibet Airlines, getting to Tibet from Kunming saves a lot of time than the past.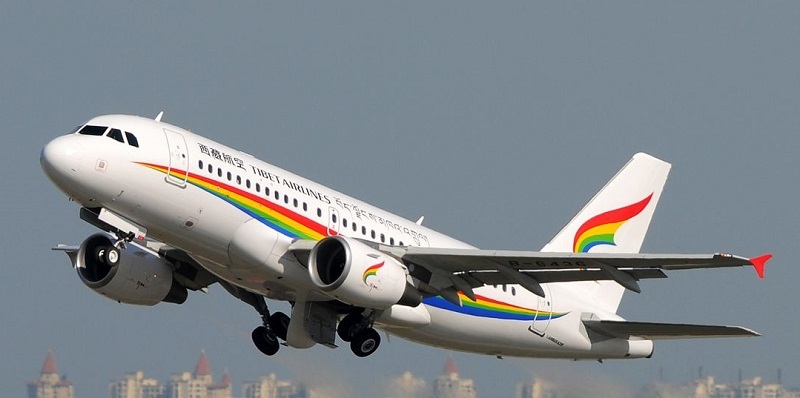 Taking a flight to Lhasa is the soonest way to reach Tibet from Kunming.
Among the five direct flights, the non-stop flight from Kunming to Lhasa only takes less than three hours to arrive in Lhasa. While the flight with a stopover takes about 4h 20min. Travelers board on the flight at Kunming Changshui International Airport, and land at Lhasa Gongga Airport in Lhasa. Because of the big difference of the high altitude between Kunming and Lhasa, you'd better have a good rest when arriving in Lhasa. Here are some details about Kunming to Lhasa flights and Lhasa to Kunming flights.
Kunming to Lhasa Flight Schedule
Flight No.
Departure-Arrival
Duration
Frequency

3U8817

Sichuan Airlines

06:30-10:50

Stop in Lijiang

4h 20m

Every Day

MU5939

China Eastern Airline

08:30-12:45

Stop in Diqing

4h 15m
Every Day

TV9892

Tibet Airlines

13:20-17:30

Stop in Diqing

4h 10m
Every Day

MU5827

China Eastern Airlines

12:40-15:45

Nonstop

3h 5m
Every Day

TV6024

Tibet Airlines

20:15-23:05

Nonstop

2h 50m
Every Day
Lhasa to Kunming Flight Schedule
Flight No.
Departure-Arrival
Duration
Frequency

TV9891

Tibet Airlines

09:45-13:25

Stop in Diqing

4h 40m
Every Day

TV6023

Tibet Airlines

09:55-12:20

Nonstop

2h 25m
Every Day

3U8818

Sichuan Airlines

11:45-15:40

Stop in Lijiang

3h 35m

Every Day

MU5940

China Eastern Airlines

13:35-17:15

Stop in Diqing

3h 40m
Every Day

MU5828

China Eastern Airlines

16:35-18:50

Nonstop

2h 15m
Every Day
When you arrive in Lhasa, your tour guide will drive you to your hotel immediately. Next day, you will start your dreamy Tibet tour. There are a great number of attractions which are worthy of being recommended to you, Potala Palace, Jokhang Temple, Barkhor Street, Mt Everest, Namtso Lake, Mt. Kailash, etc.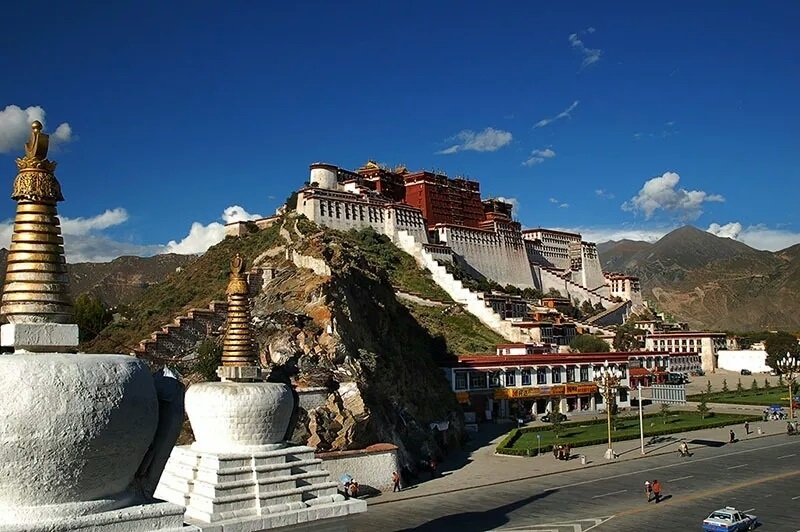 Visiting Potala Palace is usually arranged on the 3rd day during your Tibet tour as you need to climb more than 1,000 stairs.
Tips:
The flight schedule varies from time to time based on the tour season, climate, etc. Please feel free to confirm your flight with us.
Prepare Tibet Travel Permit in advance before boarding the flight. Great Tibet Tour can help you apply for Tibet Travel Permit and book an air ticket at the best price.
Related Articles & Posts
Ask a Quick Question? Ask below or call 0086-891-6873166