Travel to Tibet from Singapore
Travel to Tibet from Singapore
Singapore is an island country in Southeast Asia as well as a global commerce, finance, and transport hub. Located north to the equator, it consists of one main island and 62 islets. As a metropolis, Singapore also owns many tourist attractions, such as Singapore Night Safari, Merlion Park, Jurong Birdpark and National Orchid Garden for nature lovers as well as National Museum of Singapore and Singapore Art Museum for culture lovers. As residents in a modern city, more and more travelers from Singapore want to experience the unique culture and nature in Tibet. Tibet attracts thousands of international travelers every year, and it's easy to travel to Tibet from Singapore.
Night scene of Singapore
Unlike other international travelers, Singapore citizens don't need to apply for a Chinese Visa. With a Singapore passport, you can stay in China for 15 days. However, a Tibet Travel Permit is still indispensable for you to enter Tibet, and it's issued by Tibet Tourism Bureau. What's more, foreign travelers are not allowed to travel by themselves in Tibet, and it means that you should book a tour from a travel agency and have your Tibet tour in an organized group. Don't worry, we'll manage it for you and guarantee you the permit.
Although there are no direct flights from Singapore to Tibet, you can fly to major cities in China and transmit to Tibet conveniently. You can depart from SIN Airport in Singapore to Chengdu, Chongqing, Guangzhou, Beijing, Shanghai and many other cities in China. For example, flights from Singapore to Chengdu are available every day, the flying time is about 4.5 hours and costs SGD780. Fly from Singapore to Beijing will take you 6 hours and cost you SGD850.
Once arrive in China, you will have two options to get to Tibet, by plane or by train. There are daily flights towards Lhasa in major cities, you can choose one which suits your schedule. You're suggested to aboard your plane from Chengdu or Chongqing because there are more flights and these cities are close to Tibet. Flight from Chongqing to Lhasa takes about 3 hours and costs SGD380. It will be quicker and cheaper if you depart from Chengdu.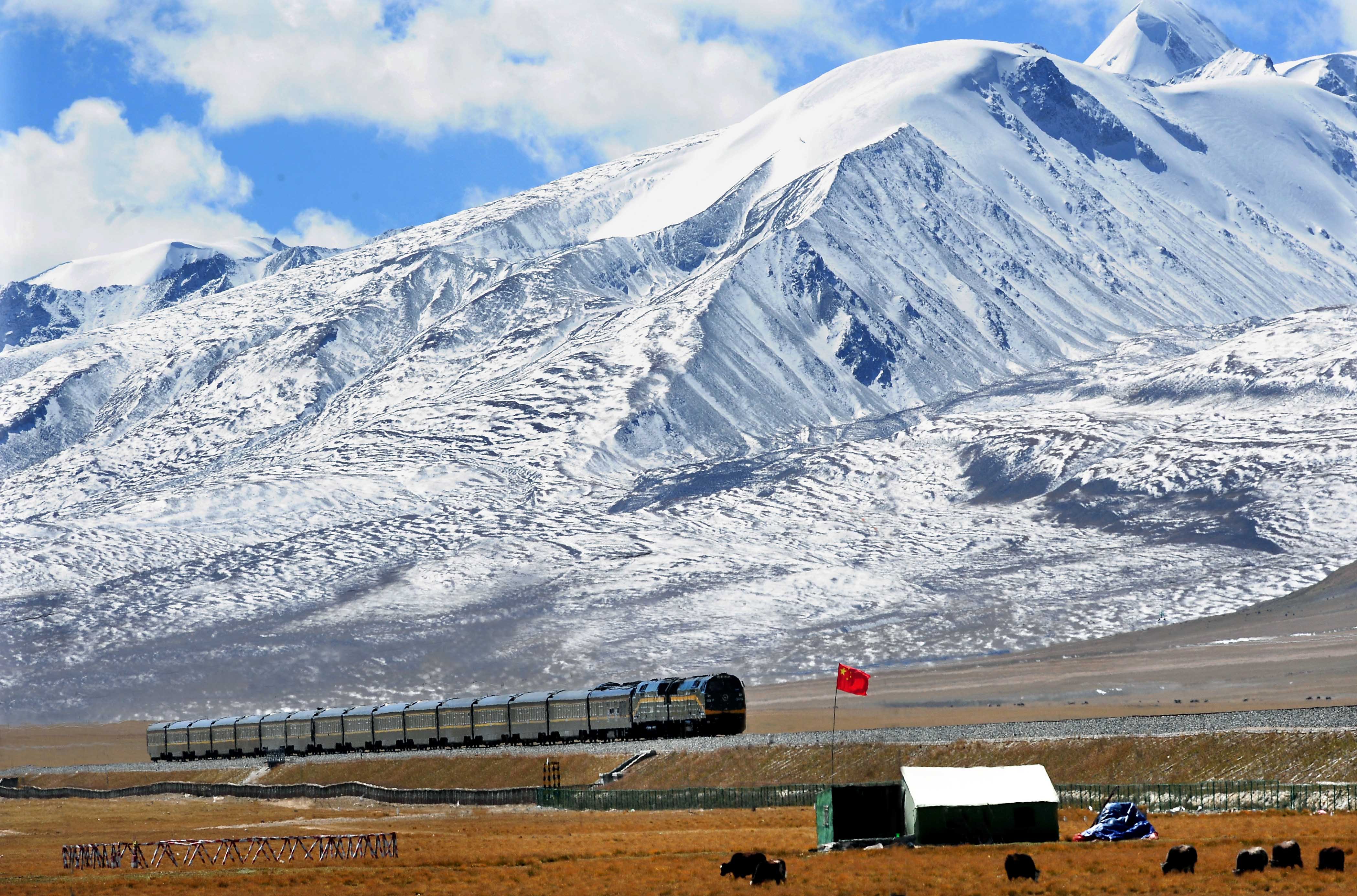 Take a train to Lhasa is a great way to enjoy the amazing scenery of Qinghai-Tibet Railway.
Another option is to get to Tibet by train. You can get on a train from Shanghai, Guangzhou, Chengdu, Xi'an, Xining, and other cities. You are recommended to travel by train because the scenery along the Qinghai-Tibet Railway is reputable. You'll be shocked by snow-capped mountains, blooming flowers, crystal lakes and tranquil pastures during your train journey. The train is equipped with an oxygen system, there's no need to worry about suffering from altitude sickness.
Definitely, you'll arrive in this remote land, which is holy and beautiful. Our Tibetan guides and drivers will take you to have a look at this mysterious place. In the 1, 300-year-old Lhasa, you won't miss the Potala Palace, Drepung Temple, and Barkhor Street. To extend your journey, you can visit Mount Everest, Mount Kailash, YamdrokTso and many other breathtaking scenic sites. Ready to be shocked by lofty mountains, and be moved by devoted pilgrims.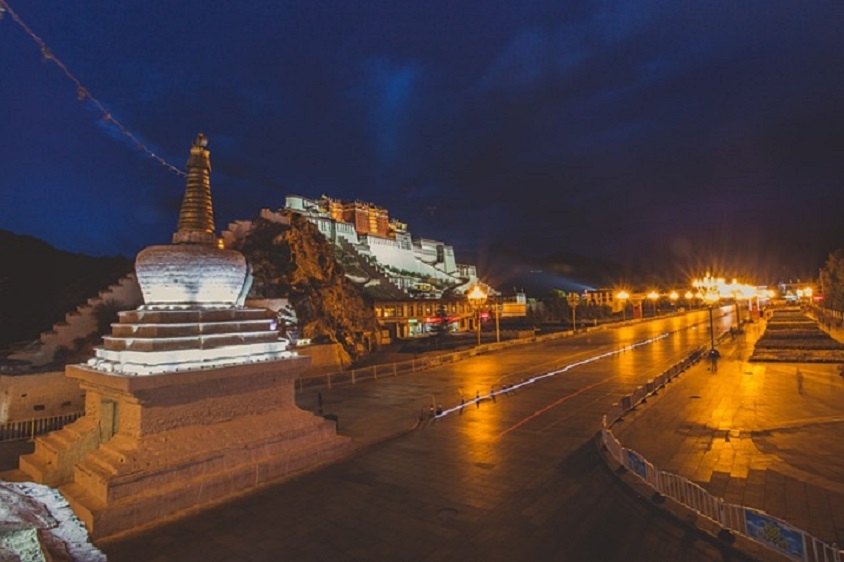 Grand Potala Palace is the landmark of Lhasa city.
To make your unforgettable tour in Tibet, you can trust us because we are located in Lhasa as a reputable travel agency running 13-years Tibet tours. Contact us, we'll guarantee you a once-in-a-lifetime journey which you will never forget after backing to Singapore.
Related Articles & Posts
Ask a Quick Question Below? Or Call 0086-891-6679450