How to Travel to Tibet from Beijing?
How to Travel to Tibet from Beijing?
As the capital of modern China, Beijing is an attractive metropolis with age-old history. Traveling to Tibet from Beijing is a good choice for international travelers because Beijing is an important international arrival hub and you can get to Lhasa from here conveniently. What's more, being the capital city of China, Beijing is one of the most popular tourist destinations in China. From Beijing to Tibet, you can enjoy different cultures and nature in China in one journey. 
There are two ways to get to Tibet from Beijing. You can either take a flight that is fast and comfortable or take a train that offers a better natural view of the Tibetan Plateau.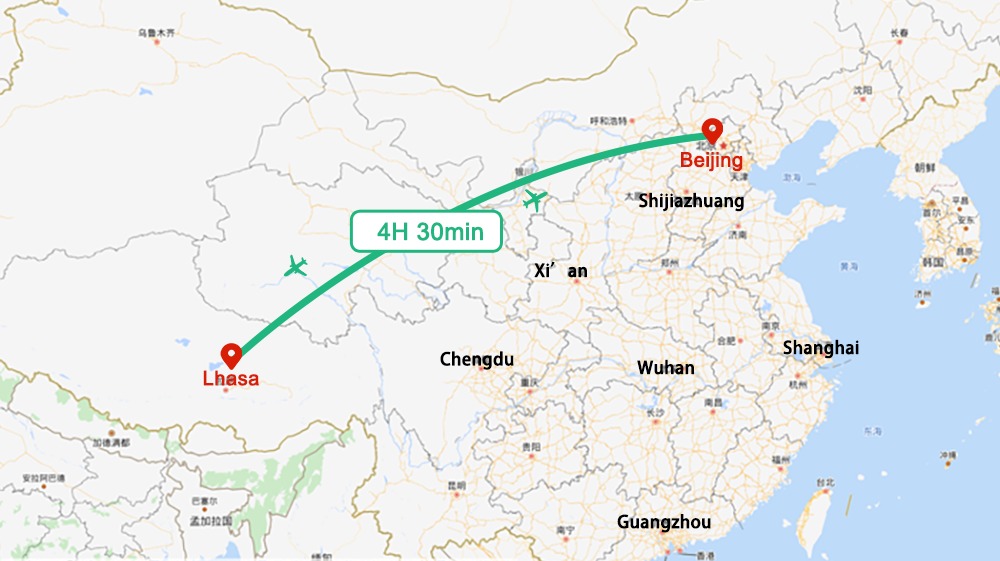 Travel to Tibet from Beijing
Beijing to Tibet by Flight
There are multiple flights from Beijing to Lhasa every day. Presently, 6 non-stop flights between Beijing and Lhasa run every day operated by Air China, Tibetan Airlines, and Shenzhen Airlines. The non-stop flight takes about 4.5 hours and costs 478 USD for a one-way ticket. Besides, there're also some direct flights and connecting flights. Thus, you have lots of choices.
Beijing Lhasa Flights Schedule
| | | | | |
| --- | --- | --- | --- | --- |
| Route | Departure | Arrival | Duration | Frequency |
| Beijing to Lhasa | 08:30 | 13:00 | 4h 30m | Every Day |
| Beijing to Lhasa | 09:55 | 14:15 | 4h 35m | Every Day |
| Beijing to Lhasa | 14:55 | 19:30 | 4h 35m | Every Day |
| Lhasa to Beijing | 09:30 | 13:25 | 3h 55m | Every Day |
| Lhasa to Beijing | 10:00 | 13:35 | 3h 35m | Every Day |
| Lhasa to Beijing | 16:10 | 20:15 | 4h 5m | Every Day |
>> See more about Beijing to Lhasa flight
Beijing to Tibet by Train
Another way to get to Tibet from Beijing is by train. Beijing to Lhasa train (Z21) stretches as far as 3,757 km and crosses over 8 provinces. It takes around 41 hours from Beijing to Lhasa and its return train is Z22(Lhasa-Beijing). This train will pass through Qinghai-Tibet Railway after Xining and you will be impressed by the breathtaking scenery including desert, grassland, wildness, pasture, snow-mountains, and lakes. There are two classes of cabins available. A hard sleeper cabin ticket costs USD116 per person, while a soft sleeper cabin ticket costs USD185 per person. You are recommended to choose the soft sleeper cabin for a more comfortable berth and better privacy. The oxygen system is equipped in cabins, so you're unlikely to suffer from altitude sickness.
Beijing Lhasa Trains Schedule
| | | | | |
| --- | --- | --- | --- | --- |
| Train Number | Departure | Arrival | Duration | Frequency |
| Z21(Beijing-Lhasa) | 20:00 | 12:45 | 40:45 Hours | daily |
| Z22(Lhasa-Beijing) | 16:30 | 8:20 | 39:58 Hours | daily |
>>See more about Beijing to Lhasa train
Tibet Travel Permit
If ever you would travel from Beijing to Tibet as a foreigner, the prerequisite permit that you should secure beforehand is the Tibet Travel Permit. Before boarding the plane or train to Lhasa, you must show it. Tibet Travel Permit won't be issued to individual travelers as independent travel is not allowed in Tibet. Therefore, travelers have to book a tour with a local Tibet travel agency and your travel agency will apply for the Tibet Travel Permit on behalf of you.
What to See
Beijing
Before departing for Tibet, you are suggested to stroll in Beijing city and spend some days experiencing ancient Chinese culture. You can visit the majestic Forbidden City, the splendid Temple of Heaven, the amazing Great Wall and the elegant Summer Palace. Wandering bustling Hutongs and tasting traditional Chinese food, you'll enjoy the unique cultures of China. At night, you can watch Beijing Opera Shows and Kungfu Shows, which are really special.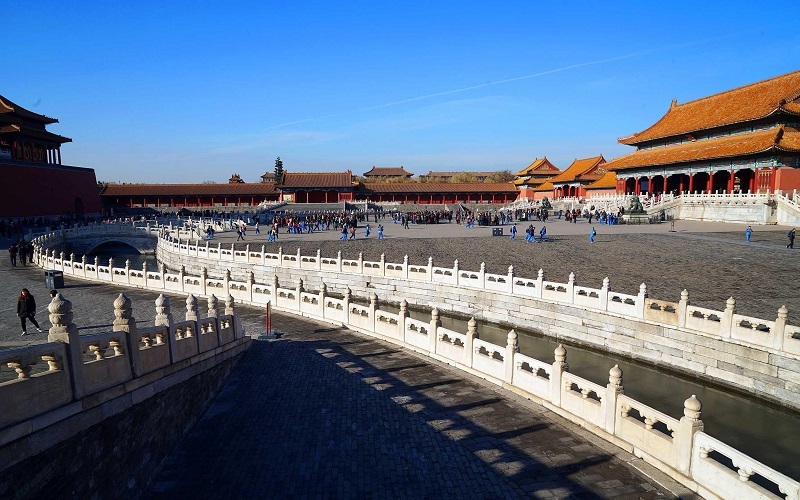 Tibet
Lhasa and Nearby
Once arrive in Lhasa, you can explore this 1,300-year-old city. The top three must-see highlights are Potala Palace, Jokhang Temple, and Barkhor Street. Step into the splendid Potala Palace, you can have a view of Thangkas, Buddha statues, paintings, and Buddhism artworks. In front of the sacred Jokhang Temple, you can see many devoted pilgrims worshipping. On Barkhor Street, it's a good choice to buy some Tibetan handicrafts and Buddhist items. You can also follow the local Tibetans and do kora around Jokhang Temple. Turn to the suburb of Lhasa, the biggest Tibetan Monastery Drepung will be your next destination. You also won't miss debating monks at the most beautiful Tibetan Monastery - Sera. In this 600-year-old temple, monks debate about Buddhism every afternoon from Monday to Saturday.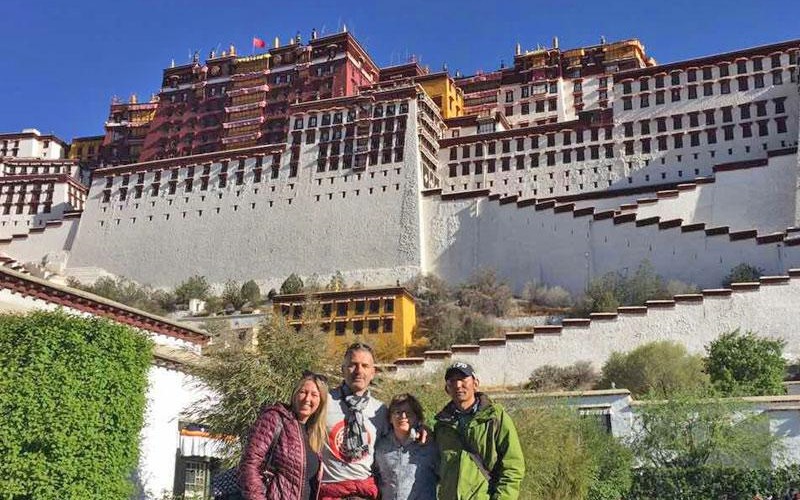 You also can extend your Lhasa trip to Namto lake, which is called the heavenly lake by Tibetan. Crystal-like lakes shine in the sunlight, and fresh air will refresh your body as well as your spirit. In the background of snow-capped mountains, you are absolutely in a picture.
√  4 Days Lhasa City Essential Group Tour
√  5 Days Lhasa & Namtso Lake Tour
Everest Base Camp
As an energetic traveler, you are free to explore remote areas away from Lhasa in Tibet. You can travel to Everest Base Camp(EBC). Along the way, you will enjoy more landscapes and feel more of its culture. You can see prayer flags and mani stones at almost every mountain pass, and be moved by Tibetans' pure religious belief. Finally, you may stay overnight at the tent of EBC and admire the amazing sunset and sunrise of Golden Everest Peak.
√  8 Days Lhasa to Everest Base Camp Group Tour
Mount Kailash and Lake Manasarovar
You can also kora around Mount Kailash, the most important pilgrimage in Asia and known as "the center of the world". Devoted pilgrims believe that one kora around Mount Kailash can relieve them from the sins of their lifetime. Not far from Mt.Kailash, there's the holiest lake in Tibet - Manasarovar. The water here is believed to clean one's annoyances when he is rinsed by the river.
√  15 Days Mt.Everest & Mt.Kailash Kora Pilgrimage Group Tour
Extend Your Journey to Nepal
If you want to extend your journey after exploring Tibet, you can get to Nepal by flight or by land. We offer Nepal Tibet tour packages, you will have the opportunity to experience different Buddhist cultures, nature, and people on a journey.
√  7 Days Lhasa Mt. Everest Kathmandu Overland Group Tour
Related Articles
Ask a Quick Question Below?
Email response within 0.5~24 hours.