How to Get to Tibet from Chengdu?
How to Get to Tibet from Chengdu?
by Eric
Last Updated: 2021-09-10
Chengdu to Tibet is one of the most popular tourist routes. On the one hand, there are many direct international flights from Hong Kong/Taiwan/Singapore/Malaysia and other places to Chengdu. On the other hand, it's very convenient to travel from Chengdu to Lhasa by train or plane. Coupled with the charm of the beautiful scenery of Chengdu, the land of abundance, many tourists choose to travel to Tibet via Chengdu.
How to Travel to Tibet from Chengdu?
Chengdu is the closest gateway to Tibet. There are 3 ways to get to Tibet from Chengdu but the overland tour is not applicable for international tourists now.
Traveling to Tibet from Chengdu by Air
The most popular and convenient way to get to Tibet is to take a flight. Chengdu is a significant international hub in the southwest of China that there are a large number of flights to more than 50 international destinations and over 170 domestic airports.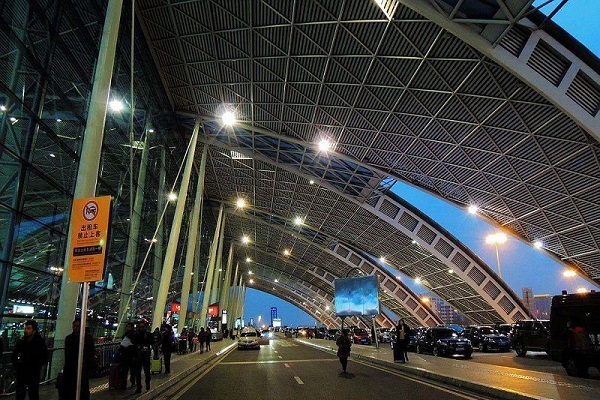 As the most important hub there are more than 20 flights between Chengdu and Lhasa every day. In general, the total flight travel takes about 2 hours 20 minutes from Chengdu to Lhasa. The Flights from Guangzhou, Hongkong, and Shanghai to Tibet will transit in Chengdu as well. In addition, there are some no-stop flights from Chengdu to other cities of Tibet such as Nyingchi, Shigatse, and so on. These flights are separately operated by Air China, Tibet Airlines, Sichuan Airlines, China Eastern Airlines and Shenzhen Airlines. >>See more about Chengdu Lhasa flights
The latest Schedule of Chengdu Lhasa Flights:
Airline
Dep./Arr.
Timings
Duration
Air China
Chengdu/Lhasa
05:55/08:35
06:50/09:10
2hrs 40mins
Tibet Airlines
Chengdu/Lhasa
05:50/08:10
09:00/11:00
2hrs 20mins
Sichuan Airlines
Chengdu/Lhasa
07:40/10:05
07:55/10:30
2hrs 35mins
Shenzhen Airlines
Chengdu/Lhasa
12:15/14:30
13:40/16:05
2hrs 15mins
Traveling to Tibet from Chengdu by Train
It is a good idea for tourists to travel to Tibet from Chengdu by train. The Chengdu Tibet Train runs along with the world's highest railway, the Qinghai-Tibet Railway. It takes about 36 hours for tourists to take the Chengdu Lhasa train to Tibet.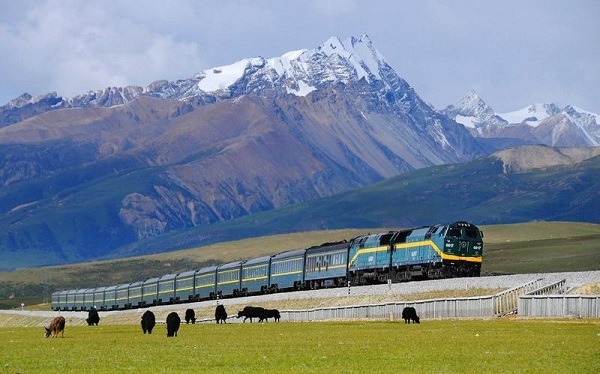 The Chengdu to Lhasa train, Z322, departs every other day at 21:37 from the Chengdu Railway Station and arrives at Lhasa Train Station at 09:55 on the third day. As for the ticket price, it cost USD101 for a hard sleeper cabin ticket and USD161 for a soft sleeper ticket. If you are going to take a train to Lhasa from Chengdu, please entrust a travel agency and book your train ticket at least one month in advance, especially from July to October, as the supply is always inadequate to meet the demand. >>See more about Chengdu to Lhasa train
Right now, the direct railway from Chengdu to Tibet is under construction, which will cut down the journey to 13 hours.
The Latest Schedule of Chengdu-Lhasa Train:
Train Number
Departure
Arrival
Duration
Frequency
Ticket Price/Person
Z322(Chengdu-Lhasa)
21:37
09:55
36:18 hours
Every other day
CNY627.5/USD101
Hard sleeper
CNY997.5/USD161
Soft sleeper
Z324(Lhasa-Chengdu)
18:40
06:58
36:18 hours
Every other day
CNY627.5/USD101
Hard sleeper
CNY997.5/USD161
Soft sleeper
Traveling to Lhasa from Chengdu by Road
Chengdu to Lhasa overland tour following the most charming and beautiful Sichuan Tibet Highway is the best way to explore the stunning scenery of both Chengdu Plain and Tibet Plateau. Alongside the way, you will go through some beautiful villages, appreciate the snow-capped mountains, exuberant forests, and clear rivers.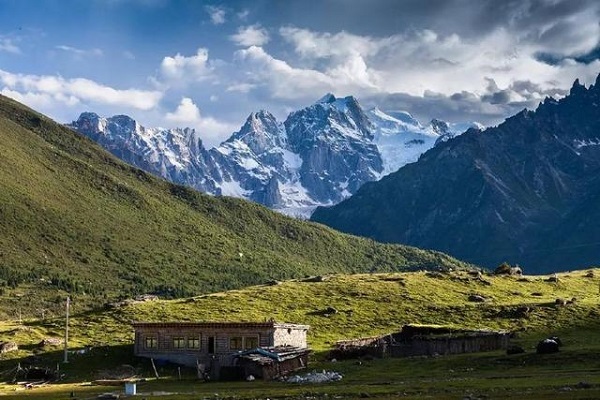 The Sichuan Tibet Highway, an important part of China National Highway 318 (G318) involving two routes to Lhasa from Chengdu, the Southern Route and the Northern Route. The Southern Route dotted with glorious mountains, canyons, and endless grasslands is a golden route for travelers especially photographers. Different from the magnificent natural scenery on the Southern Route, the cultural sceneries on the Northern Route are even better. There are prayer flags, mani stones, Buddhist temples and monasteries, as well as colorful folk customs that can be seen everywhere. Therefore, the Northern Route is an excellent route to learn about Tibetan culture.
Best Time to Visit Chengdu and Tibet
The best time to visit Chengdu is from March to June and September to November. In these two periods, the temperature is suitable and the rain is less, making it the most suitable season for travel. Yet despite July and August are hot, Qingcheng Mountain and Xiling Snow Mountain around Chengdu city are the most ideal summer resorts. In winter, Xiling Snow Mountain is also a favorite place to go and enjoy the snow scenery.
The best time to visit Tibet is from May to October when the scenery is the best, the oxygen content is sufficient, and the climate is pleasant. In the rainy season of July and August, the ultraviolet rays in Tibet are particularly strong during the daytime, so you should prepare sun protection items.
Things to Do in Chengdu
There's a history of thousands of years in Chengdu, and it's entitled "City of Gastronomy". The scenic spots in the urban area of ​​Chengdu are relatively concentrated, and you can go around in 1-2 days.
Panda Breeding Base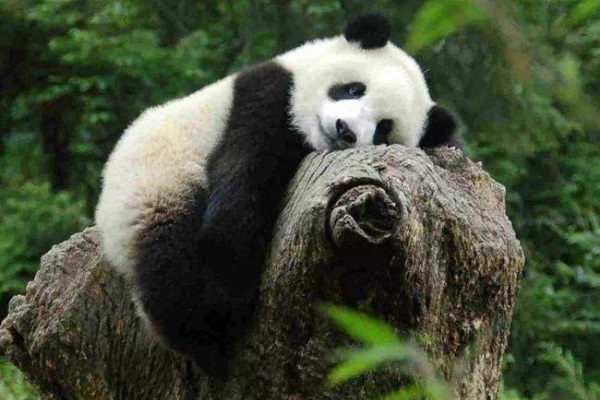 Chengdu is the hometown of the adorable Giant Pandas. It's rewarding to take a half-day to visit the Chengdu Research Base of Giant Panda Breeding even if you just pass Chengdu. Here you will get close to the newborn panda babies.
√ 6 Days Chengdu Lhasa Essential Tour
Experience the Local Culture
If you want to experience the ancient town of Chengdu, Kuan Zhai Alley and Jinli Street are fascinating places to go, which are also very close to each other. Here you can find the unique folk craftsmanship of old Chengdu such as cleaning ears, the face-changing performance of Sichuan Opera, serving lidded-cup tea, as well as various delicacies.
Chunxi Road
Chunxi Road in the prosperous business district gathers various specialty stores, Chinese time-honored brands, various gourmet restaurants, famous Chengdu snacks, large supermarkets, shopping malls, etc. It is a shopping paradise for locals and tourists alike. Here's the place where the weight of history and modern atmosphere coexist.
Things to Do in Tibet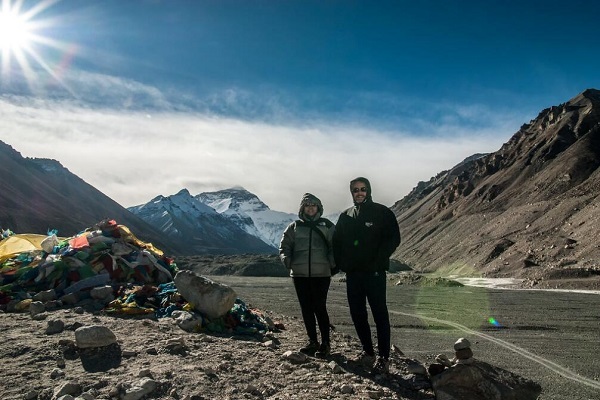 Tibet is known as the "Roof of the World", with an average elevation of more than 4000 meters. It's on world's the highest plateau - Tibetan Plateau. Five of 14 peaks over 8000 meters of the world lie in Tibet, including the highest peak - Everest, which's located in Shigatse.
Holy Mountains and Lakes
Besides the lofty and rolling mountains, there are lakes dotted here and there. Mount Kailash, renowned as the "king of the mountain" in Ngari, is the center of the world in the hearts of believers. The three sacred lakes of Yamdrok Lake, Manasarovar, and Namtso are inlaid on the snowy plateau, shining like pearls.
√ 15 Days Mt.Everest & Mt.Kailash Kora Pilgrimage Group Tour
Tibetan Buddhism
In addition to Tibet's natural wonders, Tibetan Buddhism has a history of 1,400 years, which has penetrated into the lives of Tibetans. To experience the Buddhist culture, you can visit Tibet's iconic building - Potala Palace and the holy temple of Tibetan Buddhism - Jokhang. Here you will see countless pilgrims coming from thousands of miles away, as well as the monks holding the prayer wheel while chanting scripture, which makes the thin air filled with a strong Buddhist atmosphere.
√ 8 Days Lhasa to Everest Base Camp Group Tour
√4 Days Lhasa City Essential Group Tour
Chengdu to Tibet Travel Tips
Prepared for the Tibet Travel Permit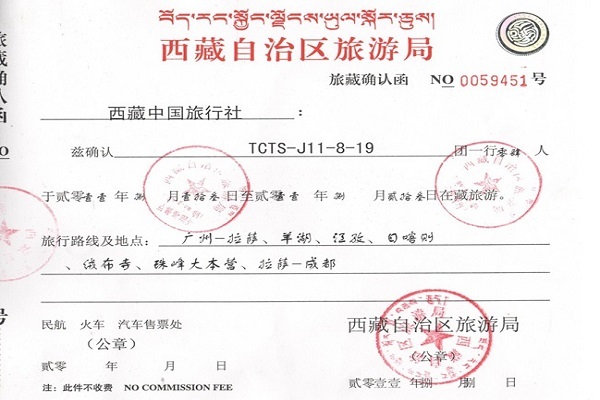 Before your Chengdu Tibet tour, you have to obtain a Tibet travel permit before broad a train or flight to Lhasa as it will be checked. According to the government regulation, the Tibet travel permit can only be applied by a Tibet travel agency. So it is necessary for you to book a Tibet tour with a Tibet travel agency and they will help apply for your Tibet Travel Permit as well as plan your trip. >>See more about Tibet Travel Permit
Altitude Sickness
Entering a highland above 3000 meters above sea level, most people will have altitude sickness symptoms, including headache, chest tightness, fatigue, or mild fever. To relieve these symptoms, it is recommended to take commonly used drugs ahead of time such as Rhodiola, rent an oxygen cylinder in Lhasa, and keep warm.>>See more about altitude sickness
Related Articles
Recommended Tour Packages
Ask a Quick Question Below?
Email response within 0.5~24 hours.