Flights To Tibet from India
Flights To Tibet from India
by Mark
Last Updated: 2018-04-11
Tibet has been a very special and unique destination for most religious people, ranging from Hinduism and Jainism to Buddhism for thousands of years. As a result, lots of people come to Tibet because it's the place where their shared religious once originates from . In a word, they come to Tibet to get closer to their spirituality.
Many Indian pilgrims flying to Tibet because of their religious faiths. You can take the flight to Tibet from Delhi Indira Gandhi Airport and reach to Lhasa Gonggar Airport in this way if you want to fly to Tibet from India. The fight cost from Delhi to Lhasa is 67,725 rupees or 7,187 CNY at average. There are many flights which are both the connecting and direct flights available to Lhasa from India. It is considered that there is a certain special price for the flights on Tuesday, Wednesday and Saturday. Therefore, you can easily choose the right flight after getting a detailed analysis of all websites and a chart of price comparison.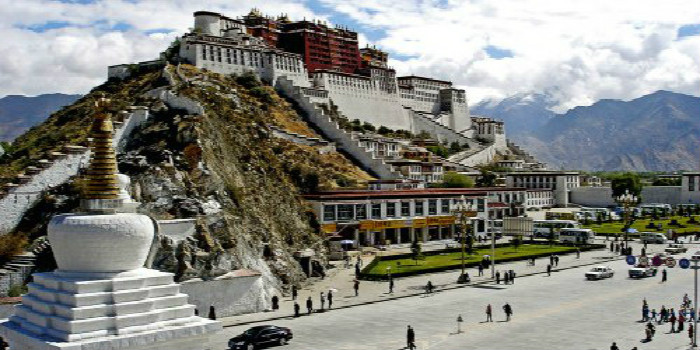 The direct flights from Delhi to Lhasa usually take about five hours and thirty-nine minutes. The time of flight varies from the number of stops, 19 hours if one stop, 24 hours if two stops. It may even exceed 34 hours if they have more stops. The time of the flights is changeable. They depart from Delhi at 11:50 IST most often. The early morning flights that depart from Delhi at 6:50, 7:40 IST while the afternoon flights usually depart at 14:40. The fights mostly have a stopover in Chengdu and Kunming.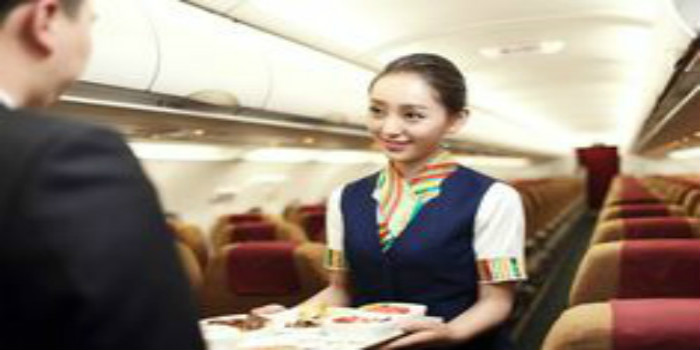 From India to Kathmandu, then get to Lhasa from Kathmandu is another way to fly to Tibet from India which is quite an easy and popular travel route. You can reach Kathmandu by two ways - either by flight or by road. There are seven direct flights from Delhi to Kathmandu. The time that is taken to reach Kathmandu by plane is about one hour and thirty-five minutes. However, the connecting flights are going to cost you nearly 6 hours and 40 minutes.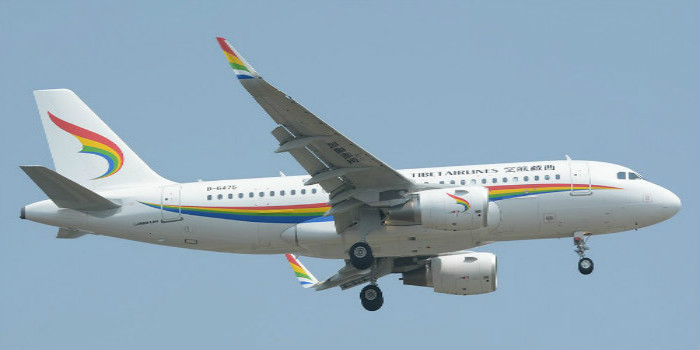 Kathmandu can also be reached from Ahmadabad, Goa, Bengaluru Varanasi, Mumbai, Hyderabad and Kolkata besides Delhi. But there are no direct flights from Hyderabad or Kolkata. The average cost of flights from Mumbai to Kathmandu is 10,240 rupees or 1,086 CNY while that from Delhi is 6,538 rupees or 693 CNY. What makes the price so different? The flights from Mumbai are available every day and directly flight to Kathmandu. You don't have to worry about failing to catch the plane because of the high frequency of the flights. The airlines and planes are available almost every single day. On the other hand, the services of the flights are extremely fantastic, offering different kinds of mocktails and delicacies for your choice. The price of the journey from the cities above is certain and the tickets can be booked from online websites of tourism.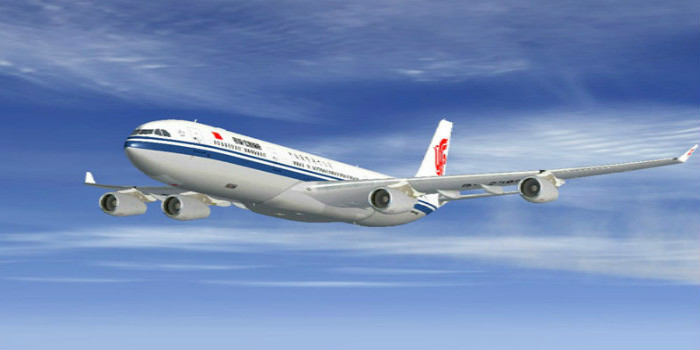 What's more, there are about ten flights from Kathmandu to Lhasa every week. The airlines that flying to Kathmandu are Sichuan Airways,  Air China,  China Eastern and China Southern. The first flight to Lhasa from Kathmandu takes off at about 11:10 A.M by Sichuan Airlines while the last flight takes off at nearly 12:10 P.M. The average cost of this flight is about 33,680 rupees or 3,469 CNY and the average time taken to cover the journey is almost one hour and thirty-five minutes.
There are more than one operational flights every day. It is said that the best days to book a plane ticket from Kathmandu are Tuesdays, Saturdays and Thursdays because of the lower fare. You will spend about 4,318 CNY and 6.5 hours in minimum to reach Lhasa for flight connecting in average. The most common halt for these connecting flights is Chengdu.
In a word, it's convenient for tourists to fly to Tibet from India.
Related Articles
Ask a Quick Question Below? Or Call 0086-891-6679450
Email response within 0.5~24 hours.