How can an Indian get into Tibet
How can an Indian get into Tibet
by Sophie
Last Updated: 2019-03-05
Transportation
For thousands of years, Tibet has been a very charming destination for the Indian people, a holy place. As a collective, they ascribe to many of the same religious faiths as Tibetans, ranging from Hinduism to Buddhism to Jainism. So, many Indians come to Tibet because it is the land that so many of their shared religious leaders once inhabited, or once spoke of, where significant relics of their religion's history are found. In essence, they come to Tibet to become a better human being.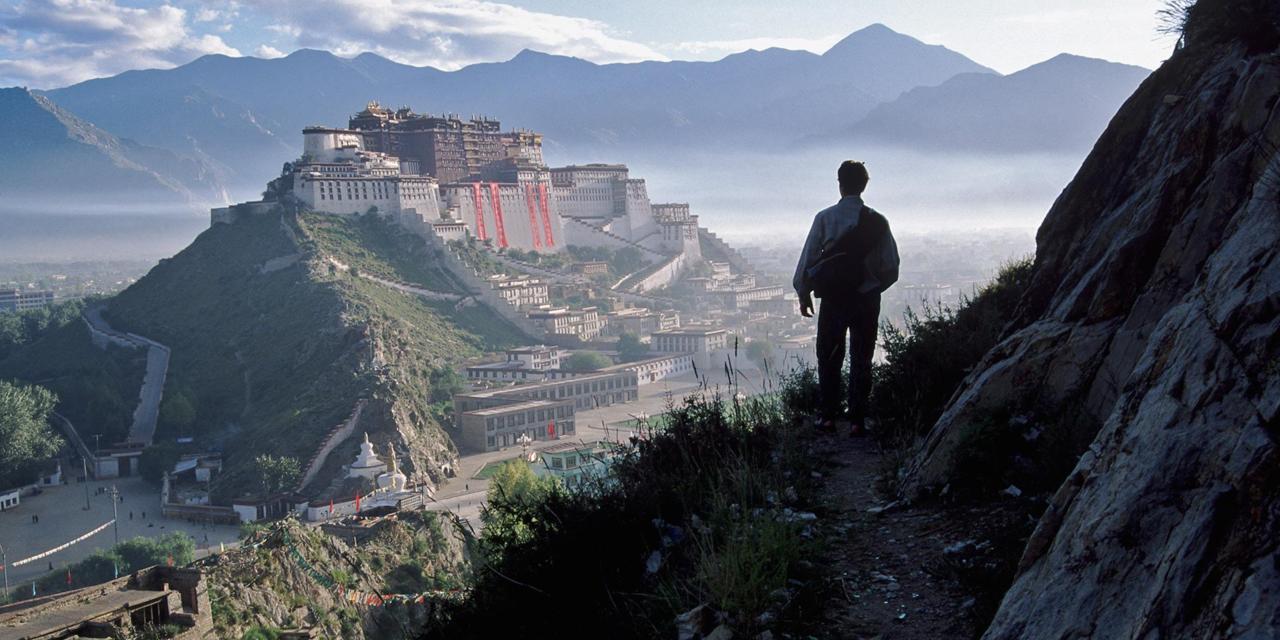 But speaking of how to get in, this isn't an easy task for Indian people.
Let's talk about the transportation first.
It used to be recommended that all Indians enter Tibet via Nepal. However, a major earthquake erupted in 2015, made this all changed. Today, it is forbidden to enter through Nepal's Zhangmu border if you are driving on land, and the result has been an increased price for those seeking to enter this land from alternative paths.
What are some of these other paths?
Gyirong (bus): The Gyirong port was found in Shigatse where close to the Himalayan Mountains, this port is a new entrance to Nepal, starting operating in November the 2015 after the earthquake. The bus departs from Gyiong approximately three times per week, based on demand, and takes about six hours to reach Lhasa.
Nepal (flying): While you can no longer enter via Nepal by car, you may still fly out of Kathmandu the capital city of Nepal to reach Tibet. So, you can either fly out of New Delhi, Mumbai or Kolkata and land in Kathmandu; and after this, you will take a connecting flight into Tibet.
*Make sure you bring your Indian passport. Also, you need a travel consultant to help you to get Tibet Travel Permit and Group Tourist Visa to enter Tibet from Nepal.
•China (flying): this may be a preferred option for you if you'd like to do a China tour first. Simply hop on a flight from any of the following major cities: Beijing, Chengdu, Chongqing, Xining, Shanghai, Guangzhou, Xi'an. Bear in mind, a layover will likely occur in Kathmandu. Our top recommendation would be to fly out of Chengdu or Beijing.
•China (driving): prefer to drive and take the scenic route? You can either take a bus or drive in your own private vehicle, but if you choose the latter, bare in mind that you must have a tour guide with you or you won't be allowed to enter Tibet. Everyone entering has to do so with a tour group/private guide, and there's simply no way of getting around this. Here are five paths you may choose for your drive to Lhasa:
-via Yichang: 2743 km
-via Kunming: 2317 km
-via Chengdu: 2159 km
-via Xining: 1947 km
-via Shiquanhe and Nagqu: 1,737km
What files do you need to get in?
The Indian travelers with an Indian passport are generally categorized into 2 types when traveling to Tibet: the first type of Indian citizens who travel to Tibet for visiting the places other than Ali prefecture (Mt. Kailash) get the Tibet Visa and do their tours like the ordinary foreign travelers from other countries; and the other is a great number of Indian pilgrims who come to Tibet mainly for pilgrimage around Mt. Kailash and Lake Manasarovar.However, as long as Indian travelers who want to travel to Mt. Kailash for pilgrimage or go via Ali prefecture, even if not for religious purposes, they will be treated as pilgrims.(A pilgrim is a traveler who is on a journey to a holy place. Typically, this is a physical(mostly on foot) journey to some places of special significance to the adherent of a particular religious belief system.)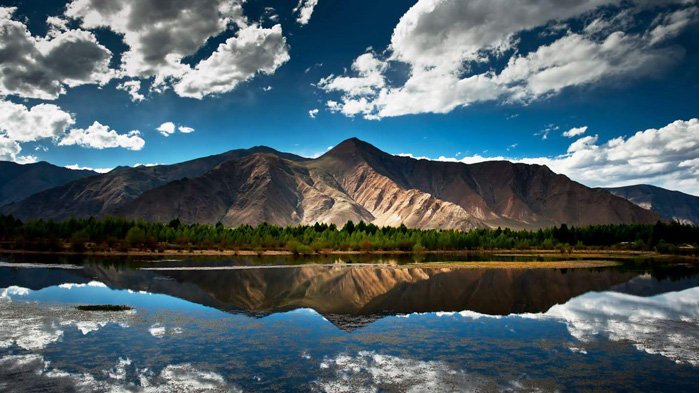 The way to get a Tibet travel Visa and organizing a Tibet tour is different for the 2 different types of Indian tourists.  
1. Tibet Visa Application and Tour Organization for the Ordinary Indian Tourists
If you are ordinary Indian tourists and planning to visit Tibet without heading to Ali prefecture, just finding a tourist agency.
Entering Tibet, like most of the tourists, do, you need to reach the mainland China first and then take the world's highest train or fly to Lhasa from Beijing, Shanghai, Chengdu, Guangzhou, Xining or other cities of China. Check details about how to get to Tibet.
As for the ones who are about to enter Tibet from Nepal, a Group Tourist Visa is required which is issued at the Chinese Embassy in Kathmandu.A tourist agency can help too.
2. Tibet Visa Application and Tour Organization for Indian Pilgrims
Tibet Visa for pilgrims needs to be confirmed and issued by the Foreign Affairs Office of TAR, and Tibet Military Region, Armed Police Tibet Frontier Corps and the Department of Public Security of TAR. Only two organizations can allow Indian pilgrimage tour in Tibet. The first one is Foreign Affairs Office of TAR (governmental); the second one is Pilgrim Center (non-governmental), short for Tibet-India pilgrim Reception Center, located in Tuanjie New Village of Lhasa. A lot of organizations and travel agencies are not allowed to receive pilgrims.
Only 2 organizations are mentioned above can arrange Indian pilgrimage tour service (accommodation, transportation, itinerary, guide, etc.) for Indians traveling to Tibet.
The cost of a pilgrimage tour is much higher than the other ordinary Tibet tour. But, Indian tourists do not need to pay such a high cost, because they can choose their travel agencies.
Related Articles
Ask a Quick Question Below? Or Call 0086-891-6679450
Email response within 0.5~24 hours.