Flights to Tibet from Japan
Flights to Tibet from Japan
Like most Japanese tourists, if you are addicted to the culture of Buddhism, the mystery of Mount Everest, the peace of Pangong Lake, the magnificence of the Potala Palace, welcome to Tibet! You can not only enjoy the long-day sunshine but also trek to Mount Everest, which will be your lifetime experience. Are you tempted?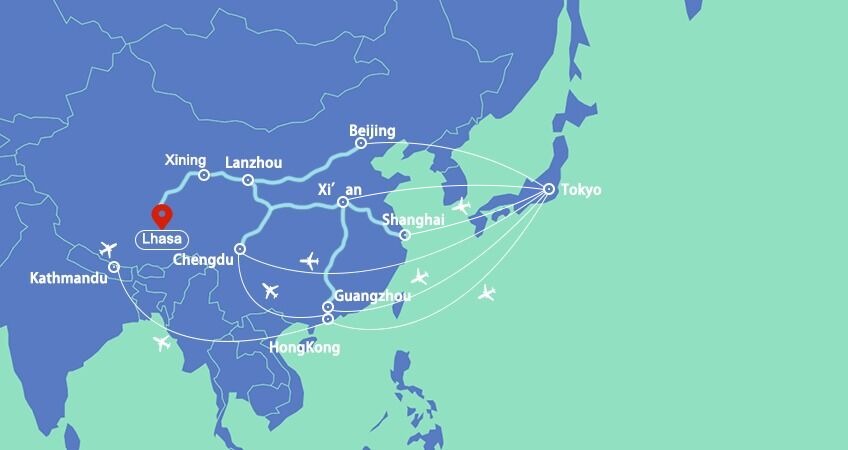 As is known to all, Mount Everest is the highest peak in the world which consists of two parts in Tibet and Nepal. Every year, there are thousands of foreign tourists traveling to Tibet. And if you have an opportunity to travel to Tibet,  you will fall in love with the Tibetan culture as well as the scenery. There is something about the flight to Tibet from Japan you should know about it.
Permits You Need when You Travel to Tibet
There is no exception that all foreign travelers need to apply for a China Visa and Tibet Travel Permit before you entering Lhasa. The China Visa can be obtained at China Embassy in Japan for entering China, and the Tibet Travel Permit issued by Tibet Tourism Bureau only can be applied by your Tibet Travel Agency. When you apply for your China visa, there is an option in the application that requires you to list you desired visiting places in China. Remember not to list Tibet as one of your destinations, if you do this, you cannot successfully obtain your visa cos they will ask you to provide your Tibet Travel Permit. But here in Tibet, we need your China Visa first then get your permit. Finally, you will find yourself immersed in a loop. For your Tibet Travel Permit,  you need to book with a Tibet travel agency beforehand.  What's more,  if you want to visit some sensitive areas, you are required to apply for Alien's Travel Permit & Military Permit, such as Mt Kailash, Mt. Everest, etc.
Before applying for your Tibet Travel Permit, the scan of your passport & China Visa, as well as your occupation, will be asked by your travel consultant who helps you get the Permit. (if you are a diplomat, journalist, or a media staff with a journalist Visa, you are not able to find a travel agency to help you get Tibet Travel Permit unless you are approved by the Foreign Affairs Office in Lhasa).
Equipment and Gear
It is indispensable for you to bring necessary equipments and gears when you are traveling in Tibet.
Sunglasses
Waterproof pants and jacket
Sleeping bag (you also can rent it in Lhasa.)
Medicine for altitude sickness
A pair of hiking boots
T-shirts and sweaters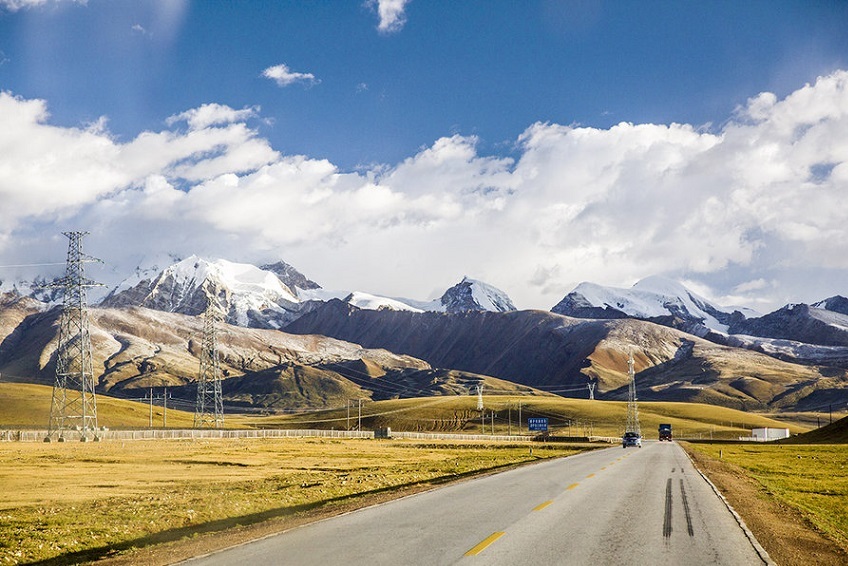 How to Get to Tibet?
You will have a lot of choices and you only need to choose a way which suits you. As there is no direct flight from Japan to Tibet, you have to arrive in a mainland city of China first.  If you browse the China Tibet Tour you can find that some packages may be  proper for you. Or you may simply ask our travel consultant.  We recommend you to take the flight from Tokyo or Osaka to a mainland city such as Shanghai, Beijing, Chengdu, etc. then take the flight or train to Tibet the next day according to your travel schedule.
Chengdu to Tibet by air
Based on feedback and the flavor of the tourists, taking a flight to Tibet from Chengdu is regarded as the best way to Tibet. From Chengdu to Tibet, you can take a 2-hour direct flight without any stopover. In Chengdu, you may stay one or two days to see Giant Panda, enjoy varies of delicious food, Sichuan opera, teahouse, etc.
Shanghai to Tibet by air
Shanghai, a metropolis of international economy and entertainment center, is located in the east of China. It takes about 6 hours to take a connecting flight from Shanghai to Tibet. Usually the transit city is Chengdu or Xián.
Beijing to Tibet by air
There are usually two direct flights from Beijing to Tibet with a stopover in Chengdu and it takes about 5 hours from Beijing to Tibet. The flight departures from Beijing in the morning and reach Tibet in the afternoon.
Chengdu to Tibet by train
You can also consider taking the train to Tibet. From Chengdu to Tibet, it takes about 38 hours to arrive in Lhasa. Although taking a train takes extra time, you can enjoy the amazing scenery along the Qinghai-Tibet Railway, which is also being called as Sky Road. Adjust a little in your trip and you will see exceedingly magnificent scenery.
In a word, from Japan to Tibet, you have more than one choice, you can choose from above options. Hope our advice works and have fun with your Tibet tour!
Related Articles
Ask a Quick Question Below? Or Call 0086-891-6679450
Email response within 0.5~24 hours.