How to Travel from Lhasa to Kathmandu?
How to Travel from Lhasa to Kathmandu?
So, are you looking for the Lhasa-to-Kathmandu Tour? Both places have unique histories and cultures that you would surely love to experience. In the following,  we will show you the two options going from Lhasa to Kathamandu.
The Lhasa-to-Kathmandu tour, of course, is not short and easy. In fact, you will need 7 to 14 days to complete this tour depending on your side trips and detours. Nevertheless, it will be fun, challenging, memorable, and undoubtedly worth taking!
How to Plan Your Tour?
You have two viable options for this Lhasa-Kathmandu tour. You can either book a flight from Lhasa's Gonggar Airport to that of Tribhuvan International Airport of Nepal or you can make an overland trip from Lhasa to Kathmandu. Each option brings in different highlights and itinerary. Yet, both are surely equally exciting! So, without further ado, let me describe to you of these options.
A. Overland Tour from Lhasa to Kathmandu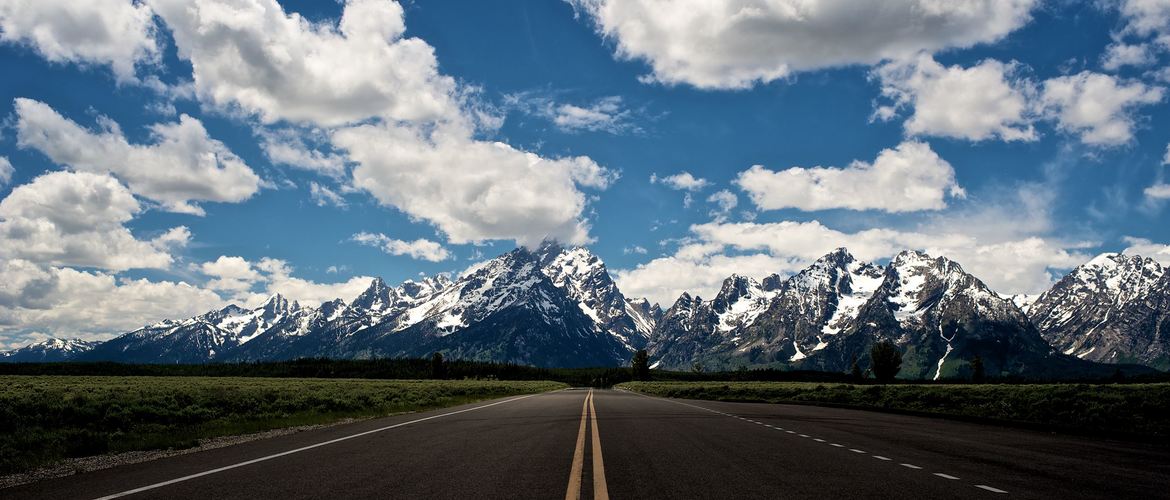 China-Nepal friendship highway. Enjoy the plateau scenery on the way!
There's 900 kilometers distance between Lhasa and Gyirong Port. After crossing it, there's another 168 kilometers to Kathmandu, which takes 6 to 8 hours due to the road condition. I highly recommend this route, not just because it allows you to adopt the altitude in Lhasa city first,  ascend in elevation gradually, till Everest Base Camp at 5200m, but also it offers you an opportunity to witness the beautiful friendship highway, as well as the profound Buddhism culture and scenery.
Highlights of the Tour
Tour of Lhasa including its very impressive Potala Palace.
Visit the Jokhang Shrines—Tibet's Spiritual Heart.
Make a round of Barkhor along with pilgrims.
Pray and meet some debating monks at Drepung and Sera Monasteries.
Visit the marvelous Yamdrok Lake.
Tour of the other great cities of Tibet such as Gyantse, Shigaste, Shegar, etc.
Pray before the towering gold Buddha of Tashilumpo Monastery.
Behold the majestic Northern Face of Mount Everest.
Tour of the exotic city of Kathmandu.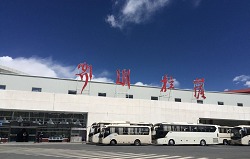 Day 1: Arrival at Lhasa's Gonggar Airport
Upon arrival at Gonggar Airport, you will be greeted by your local guide at the airport. You can have your group photo at the airport before boarding the coach that will transfer you to your hotel. Along the way, you will get to see some typical villages of Tibet. Once in your hotel, you can take a rest to acclimate yourself to the city's high-altitude weather. You'll stay overnight at Lhasa.
Day 2: Sightseeing at Lhasa!
Lhasa is a large city. Hence, you will need at least two days to completely explore it. After breakfast, your guide will lead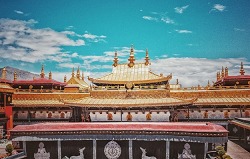 you to the Potala Palace, the most magnificent structure of Lhasa. You will also get to see the Barkhor Square where you will see walking pilgrims who sometimes prostrate themselves around Barkhor. As for restaurants, you will surely get to dine in some of the best restaurants in Lhasa. It would be good to visit some shops to buy some souvenirs.
You'll also get to the famous Jokhang Temple, which was called "Temple of the Lord",derived from Jowo Shakyamuni Buddha, its primary image. You will know more Buddhism culture by visiting Jokhang temple.
Day 3: Sightseeing at Lhasa!
On your third day, you will still get your hands full this day with a visit to the Sera Monastery. There, you can take a short hike uphill to behold the lovely valley scenery. You can also set a picnic there. Sera Monastery is called the "Court of Wild Rose" because roses are everywhere in that monastery. There, you may get the chance to listen to the famous debates of monks.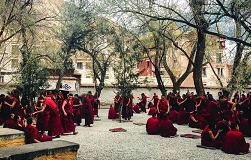 You'll also get to visit the Drepung Monastery. You will surely enjoy the scenic hike at Drepung Monastery and experience Tibetan Buddhism firsthand.
Besides the scenic spots above, you also can visit Ramoche Temple, Norbulinka, and Ani Sangkhung Nunnery, etc. But it takes one or two more days.
You should take a good rest when you get back to your hotel at Lhasa because, in the coming day, you will travel 260 kilometers to Shigatse..
Day 4: Lhasa to Shigatse!
The Lhasa to Shigatse trip covers a distance of around 340 kilometers. From Lhasa, you will drive southeast and pass Kyi Chu River. Along the way, you'll pass by Kamba La Pass that is 4,700 meters in altitude. From there, you will first have a fantastic glimpse of the Lake Yamdrok with the Nojin Kangtsang Mountain as the backdraft.
Lake Yamdrok lies 4,447 meters above sea level. It has an amazing turquoise color that will surely enthrall you. Then, you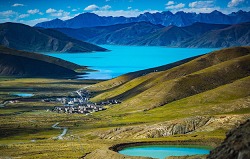 'll stop by Nakartse, a small town along the way, where you can take your lunch.
East of Nakartse, you will pass by the Samding Monastery from where you will have a birds-eye-view of the plains. This monastery is worth stopping by. From Nakartse, you will continue to Karo La Pass (5,000m). this pass lies between Lhoka and Shigatse Prefectures, serving as a boundary between the two prefectures. It sits at the foot of Mt. Nojin Kangtsang.
From there, you'll get to behold the magnificent glaciers barely stopping above the highway. You'll also see a stupa along with thousands of fluttering prayer flags.
Then, you get to descend to the city of Gyantse (4,025m). Gyantse features a massive hilltop military fort that they call "Gyantse Dzong." It is a well-preserved fortress in Tibet. You can explore this old fort as well as see the 35-meter high Kumbum Stupa along the grounds of the famous Pelkor Chorten Monastery.
The best time to visit this monastery is during the Tibetan New year when many pilgrims are visiting that place. After all the visiting, you will continue your trip to Shigatse in late afternoon. You will stay overnight at Shigatse.
Day 5: Shigatse to Everest Base Camp!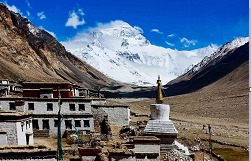 In the morning, you will be in for a short ride to Shigatse, the second-largest city of Tibet. This trip lasts for only two hours. The road leads you along fertile plains, overgrown with barley and wheat. Shigatse boasts of 200,000 population and is quite modern. It has an altitude of 3,845 meters above sea level.
The main site to visit in Shigatse is the Tashilhunpo Monastery which is the home of the Panchen Lamas. This is a huge monastery that houses the tombs of the 5th to 10th Panchen Lamas' tombs. You can take a hike around the monastery and join some pilgrims along the way because there is a 1.6-km circuit around the monastery. This trail provides you with a majestic view of the city.
You will also get to visit the nearby Shigatse Dzong that was originally built in the 17th century. You should visit likewise Walking Street which is just a few hundred meters to the Tashilhunpo Monastery. There you can buy souvenirs.
You can also find a good restaurant there where you can take your lunch. At Shigatse, you will find great accommodations including those of the Tashi Chortar Hotel and the Gang Gyan Shigatse Hotel. Third Eye Hotel, of course, is my favorite when I visit Shigatse. You will stay overnight at Shigatse.
After lunch, you will then continue to Everest Base Camp which covers a distance of around 340 kilometers, about 7 hours'drive.
You'll also pass by a Checkpoint at Babar wherein you need to register your name. Along the way, you'll pass by Chay. Then, from Chay, you will pass by winding roads going to Geu La Pass that sits at around 5,200 meters above sea level. You'll get an amazing view of the Himalaya Mountains like Mt. Everest and Mt. Lhotse. Mt. Makalu, and Mt. Shishapangma.
From Geu La Pass, you will see along the way some small villages. One of these villages is Basum. You can have a stopover here to get some simple supplies. From Basum, you will reach the Rongphu Monastery which is around 32 kilometers away. This is considered the highest monastery in the world. From here, you can see clearly the northern face of Mt. Everest.
A few kilometers from the Monastery, you will find the Tent Hotels. You can stay there for the night. There, hikers would usually stay before they move to the base camp.
You may stay at the basecamp for the night, but you may probably not be able to sleep because of the high elevation of the place.
Day 6 Everest Base Camp to Gyirong!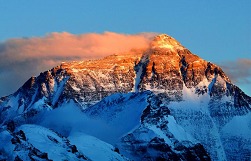 In the early morning, you will see the golden sunrise at EBC. After breakfast, your group will now move towards Gyirong which is around 350 kilometers away and takes 6hours 30mins. You will see along the way the lovely Lake Pelku with the majestic Shisha Pangma as backdraft. Shisha Pangma is the 14th highest mountain in the world and the only eight-thousander that is totally located in Tibet. "Eight-thousanders," of course, refers to those mountains that are 8,000 meters or above in height.
Upon arrival at Gyirong, you will stay overnight there. Gyirong isn't a huge town and doesn't have plenty of spectacular sites to offer. Yet, it is a good stopover before going to Nepal.
Day 7 Gyirong to Kathmandu!
At Gyirong, you are surely near Kathmandu and nearing the end of this epic tour. The drive from Gyirong to Kathmandu takes around 160 kilometers. It may be short, but it is also rough and may be dangerous. It may take around 6 to 8 hours.
Further south of Gyirong, you will reach the border of Tibet and Nepal. It takes 20 kilometers from Gyirong to reach the border. At the border, there is a checkpoint and all your bags will be inspected.
At the Gyirong Fort, you will have to say goodbye to your Tibet guide and driver. Then, you will move on to the other side o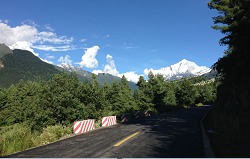 f the border and reach Rasuwagadhi, a village in Nepal. There, you need to secure your visa-on-arrival which may cost you around $25.
From Rasuwagadhi, you will still need to travel around 140 kilometers to reach Kathmandu. You can hire a private jeep if you are traveling in a group or ride a public bus. Once you've reached Kathmandu, you can take a rest at your designated hotel and prepare for a tour of Kathmandu the next day.
B. Lhasa To Kathmandu by Plane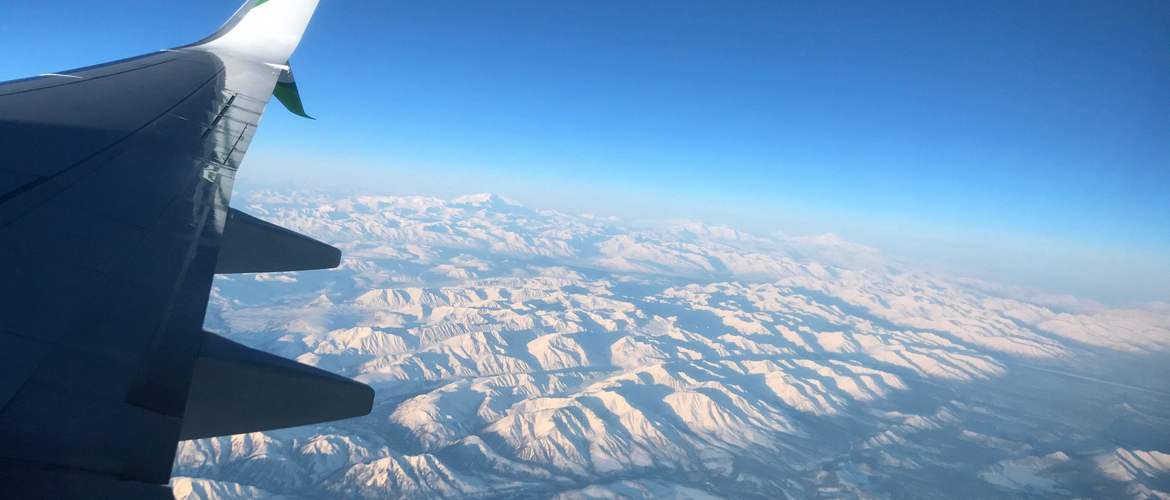 Have a bird view of the Himalayas!
The travel distance from Lhasa to Kathmandu is around 609 kilometers. It usually takes around 1 hour and 30 minutes. It is the most convenient way of traveling from Lhasa to Kathmandu. From Lhasa's Gonggar International Airport, you can board a plane that goes to Kathmandu's Tribhuvan International Airport.
The cost of flight ranges from $267 to $515. The prices of tickets also usually vary depending on the season of your travel. It would be good to book your flight 60 days or less in advance so that you can get a discount. The high season is usually from July to October when the range of ticket prices is from $432 to $721, while the low season is from November to February and tickets range during this season from $216 to $284.
Travel Highlights:
The highlight of this flight is the birds-eye-view of the majestic Himalayas. You'll get to see Mount Everest's top from your plane.
There are currently several airlines that service this route, namely: Sichuan Airline, China Eastern Airlines, China Southern Airlines, and Air China. Only Air China and Sichuan Airline, however, offers non-stop flights from Tibet to Nepal.
Final Words:
It would be good to note that all foreigners who want to travel to the Autonomous Region of Tibet should be a part of a specific organized tour. This means that you need to have your travel permits, a private vehicle and a driver, and a tour guide. Every once in a while, a seasonal bus would ply the Lhasa to Kathmandu route. However, foreigners are not allowed to board it. 
If you would like to visit EBC, the best time to do it is during low season, when the weather is mostly dry and clear, allowing you to get a glimpse of the beautiful Himalayas and the majestic Mount Everest. During the summer season, however, the view of Mount Everest is generally limited by heavy clouds.
Lhasa-to-Kathmandu Tour is definitely one of the most memorable travels you will ever have in your lifetime. Thus, it is best taken via the help of an accredited travel agency. If you intend to take this once-in-a-lifetime journey, you should never hesitate to contact us and we will be more than willing to facilitate everything for you.
Related Articles
Recommended Tour Packages
Ask a Quick Question Below? Or Call 0086-891-6679450
Email response within 0.5~24 hours.