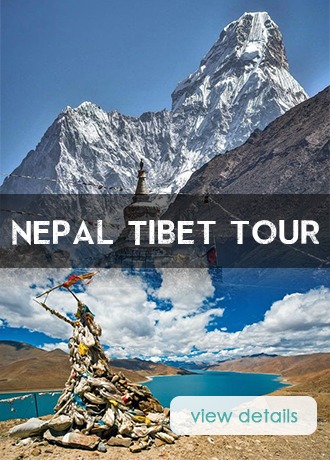 Nepal Visa
by Liffity
Last Updated: 2023-03-14
Nepal visa is an endorsement or stamp on the passport or other travel document held by a foreign citizen to indicate that he is allowed to enter or pass through the territory of Nepal.  It is one of the entry documents into Nepal. Anyone heading for a third country via Nepal, no matter how long he stays or whether he leaves the airport or not, must apply for a visa. Although Indian citizens are not required a visa into Nepal, they have to bring along a photo ID and/or a voter ID card issued by the authority to gain entry.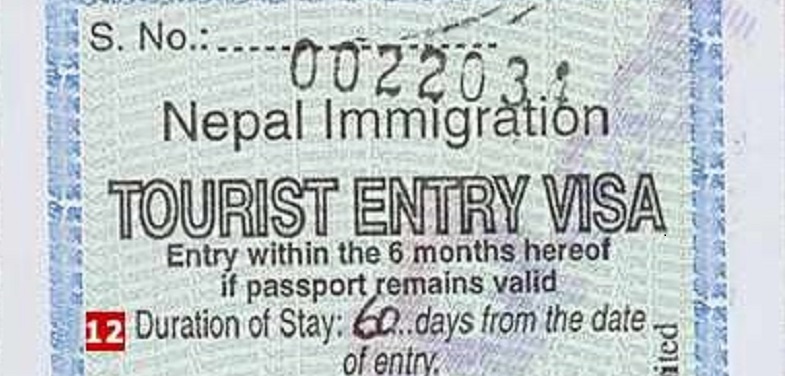 How to Apply for a Nepal Visa?
It's very easy for international tourists to get visas for Nepal. Here're three methods.
1. Go to the Nepali embassy or consulate.
At the embassy, you need to prepare a passport with a validity period of more than six months and at least two blank pages; two passport-sized photos (3.5cm*4.5cm); and fill in an application form. Passports with less than six months' validity remaining will not be accepted for visa applications. By the way, Nepali embassies and consulates overseas don't have many complex processes to deal with visas.
2. Apply for an electronic visa online.
In order to save time when you arrive in Nepal, you can fill in an application form at the Nepal Visa official website http://online.nepalimmigration.gov.np/tourist-visa and upload your photo.
Please note, the entry time of the electronic visa is valid for 15 days, and the expiration date will be stated on the return receipt. If the tourist does not enter Nepal within 15 days after the application, s/he needs to fill in a new application again. The length of stay after entry is subject to the visa.
3. Apply for Nepal Visa On Arrival.
Travelers can enter the border and pay for the visas on the condition that they have passport photos. The visa fee can be paid in foreign currency, but only US dollars are accepted in some border crossings. If travelers arrive at Kathmandu Airport, they don't have to show the passport photos. You can get your Nepalese visa on arrival when you reach Kathmandu's Tribhuvan Airport, road borders at Nepalganj, Birganj/Raxaul Bazaar, Sunauli, Kakarbhitta, Mahendranagar, Dhangadhi, and the China/Tibetan border - the Rasuwagadhi checkpoint.
Validity and Cost of Nepal Visa
A Nepal visa valid for 15 days costs US$30, for 30 days costs US$50, and for 90 days costs US$125. If you arrive at Kathmandu's Tribhuvan Airport, you can use foreign currency to pay for the visa. But if you arrive at land borders officials, you can only use small bills of US dollars.
Currently, both single-entry and multiple-entry visas are available for travelers who want to travel to Nepal. However, if you are going to visit Bhutan from Nepal, a multiple-entry visa is recommended. Here's the visa fee information.
Types of Visa
Duration of Stay
Visa Fee
Tourist Visa
(Single-entry)
a. 15 Days
US$ 30
b. 30 Days
US$ 50
c. 90 Days
US$ 125
Tourist Visa(Multi-entry)
Additional US$25
If you want to trek in Tibetan remote areas, such as Manaslu, Mustang, Nar-Phu, Tsum Valley, Dolpo, Humla, and Kanchenjunga regions, you should hold the restricted area permit. The costs of permits are changeable, ranging from US$10 to US$500. With the help of a tour agency, you can secure them.
About Visa Extension
A Nepal Visa can be extended up to 150 days. Visitors who come to Nepal for the first time can apply for up to 90 days at a time. Then renew your visa one month after another. If you need to stay in Nepal for a few more days and the visa deadline is approaching, then you need to go to the Nepal National Immigration Bureau in Kathmandu to apply for a visa extension
If your visa has out of date for less than 30 days, you need to pay for US$5 fine per day. The delay can make you miss the flight, so you'd better deal with your visa well at Kathmandu's Central Immigration Office before the deadline.
Travelers can extend the valid period of visa in Kathmandu and Pokhara and they need to pay US$45 for 15 days(a 15-day extension fee should be levied if the period is less than 15 days in every extension.). Then, US$3 will be added per day after that. Extending 30 days will cost you US$90. Compared with the extension to the 60-day visa, you'd better hold the 90-day visa at the beginning if you would stay long.
To extend your visa, you should complete the requirement of the passport, the fee, one photo, and an application online. It's wise for tourists to prepare some passport photos in your bags. Because it could save much time when you are dealing with permits, visa applications, and other official documents. The photoshops charge Rs 250 for eight digital passport photos. Before you are in line, you should prepare these documents well in advance.
Normally, it takes travelers two hours to extend the visa, but you can pay Rs 300 for visa extensions for the purpose of saving time, and you will do it well within 10 minutes. Travel agencies also can help you deal with those things in several minutes.
Before the deadline for the visa, you must buy the air ticket and leave the country. The latest visa information is updated at www.nepalimmigration.gov.np. Check the latest information on this website.
Free Visa Fee Does Not Mean Visa-free
For children whose ages are under 10, visas are also required but these are free. If you come from South Asian countries or China you must hold visas, except India. But you don't need to pay for visas if you only enter once in a calendar year. Travelers from SAARC countries will get a free visa for 30 days.
Apply For Indian Visa in Kathmandu
Nowadays, obtaining an Indian visa online is available for travelers who're flying to New Delhi but it requires 4 days in advance of the date of arrival. If you don't have an Indian visa when you want to have an India overland trip, you can apply for your Indian visa in Kathmandu in spite of the complex process. The Embassy of India located in Kapurdhara Marg 336, Kathmandu 44600, Nepal.
Different nationalities have different prices for a six-month tourist visa. The fee for a six-month visa is Rs 4350 for most countries, Rs 1050 for a Japanese, Rs 6450 for an American, and Rs 13,600 for an English.
Most travelers should cost Rs 2300 of Transit visas, but it couldn't be extended once its issue.
Related Articles
Ask a Quick Question Below?
Email response within 0.5~24 hours.