Alien's Travel Permit
What is Alien's Travel Permit (PSB)?
Alien's Travel Permit, in comparison to Tibet Entry Permit, isn't necessarily required to enter Tibet. However, it's a definite requirement for foreigners wishing to visit the territories outside Lhasa, such as Shigatse, Shannan, Nyingchi, and so on. The Public Security Bureau issues the Alien's Travel Permit, therefore, making it known as the "PSB." The Alien's Travel Permit allows travelers to visit areas that rendered unopened zones either politically or due to military reasons.
Usually, a single Alien's Travel permit will be sufficient for the group since it mentions the number of people traveling together. Additionally, a page is issued which lists the names of all travelers.
Who requires the Alien's Travel Permit when traveling to Tibet?
An Alien's Travel Permit is required by almost everyone traveling to Tibet considering some areas in Tibet are restricted zones. Therefore, regardless of the Chinese Citizen or domestic citizen status (counting Hong Kong and Macao residents), all tourists must apply for Alien's Travel Permit on the off chance that they need to enter these territories. Traveling without a pass can result in the traveler being rejected entry to the territories.
The following list of nationalities require to apply for the Alien's Travel Permit:
Chinese Citizen.
Non-Chinese passport holders – UK citizens, Canadian citizens, US citizens, etc. Every foreign citizen around the world.
Tourists from Taiwan who do not possess an authorized Chinese identity card.
Chinese citizens from overseas who do not own a Chinese passport or identity card.
In short, a travel permit will be required by anyone wishing to cross the Lhasa territory and going beyond.
Which Tibetan areas require the travel permit??
Tourists who wish to visit areas beyond Lhasa and Nagqu will need to apply for a PSB as those areas are unopened to foreigners. The map will give a better idea about the areas.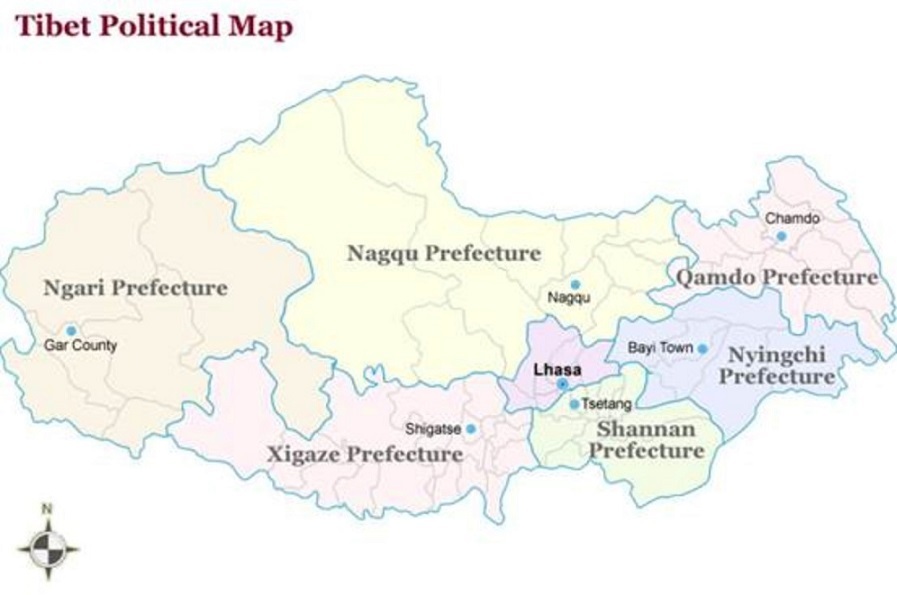 Aliens' Travel Permit is one necessary document that you will have to carry whenever you visit the following areas:
Shigatse Area: including Mt. Everest & Everest Base Camp, Sakya Monastery, etc.
Gyangtse County: including Kubum Stupa, etc.
Shannan Region: including Yumbulagang Palace, Changdruk Temple, Samye Monastery, etc.
Nyingchi Region: including Rawu, Pomi, Basum Lake,
Ngari Region: including Lake Manasarovar, Kailash, etc.
How does a traveler apply for the PSB?
Your trip advisor will know whether you require a travel permit or not when planning your trip with you. If your trip includes Lhasa only, you don't need a PSB permit. However, if you travel further, your trip will be cut short at the checkpoint without an Alien's Travel Permit.
Both, Chinese and foreign nationals, will require a PSB. Chinese Citizens have the option to either apply for the permit at the China Mainland or apply for it Lhasa like foreigners.
The Local Public Security Bureau's Foreign Affairs Section issues the PSB for foreigners. Foreigners can apply for the permit once they have entered Tibet. However, it can be applied for at Lhasa, Shigatse, Nyingchi or different cities. So if there is a slight chance that you visit the restricted areas during your travel, you can apply for the permit at cities like Shigatse or Nyingchi. The Alien's Travel Permit has to be applied for on your behalf by your tour guide. Documents such as the Tibetan entry permit, the Chinese visa, and the passport are required to be submitted to the permit-issuing authority. With a simple process, it might typically take around 1-2 hours to complete it as per the number of individuals. The expense is 50 Yuan/individual.
If you plan to complete an overland visit commencing from Sichuan, Yunnan, Xinjiang or Qinghai territory to Tibet, your travel permit should be ready before the trip begins. The permit needs to be shown to the reporting officer at each of the check-posts during your trip towards Lhasa.
What does the permit look like?
This is an Example of what an Alien Travel Permit looks like. Chinese and Foreign citizens need to apply for the permit to travel to restricted parts of Tibet.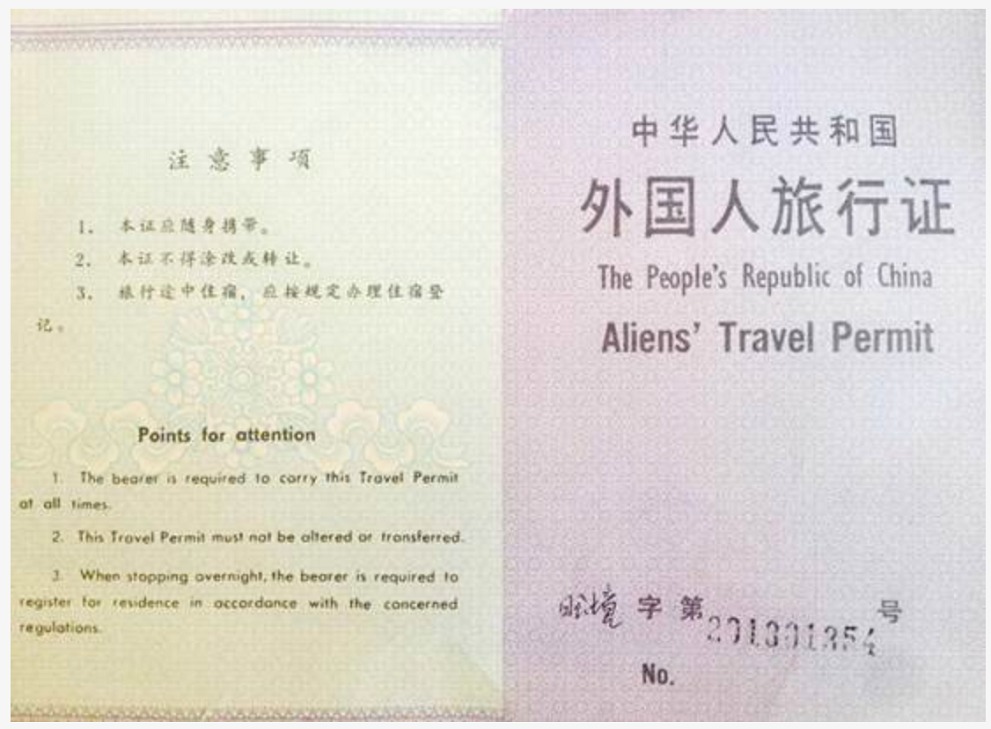 Related Articles
Ask a Quick Question Below?
Email response within 0.5~24 hours.