Shopping in Tibet
by Larry
Last Updated: 2021-09-05
Tibet is the holy Buddhism land with a long history and mysterious culture. When you travel to Tibet, it's necessary to take some souvenirs related to craftsmanship, which is regarded as a symbol of Tibet's long religious history and mystery. Or take some souvenirs related to medicinal materials, which are regarded as the hidden treasures on Tibetan Plateau. People often ask "what to buy in Tibet?" and "where to shop the best souvenirs in Lhasa?". Here we have packed the list of travel commemorations that are worth buying in Tibet, as well as the places to shop in Lhasa.
Recommended Souvenirs
There are great species of travel souvenirs. Among them, some are particular artworks like Thangka, Tibetan mask, Tibetan knife, and Tibetan ornament, each of which can be only found in Tibet; Some are precious medicinal materials on this snowy land, such as Cordyceps Sinensis, Saffron Crocus, Snow lotus, etc. 
Thangka
Thangka is a distinctive scroll painting in Tibetan tradition, they cover many fields of Tibetan culture including religion, history, politics, and social life. The most precious of them are masterpieces relevant to Tibetan Buddhism and Bonpo. Pigments have traditionally used gold, silver, pearls, agate, coral, turquoise, malachite, cinnabar and other precious mineral gemstones as well as saffron, rhubarb, blue indigo and other plants to show the sacredness. These natural materials ensure that the color of the Thangka painting is bright and dazzling. Even after hundreds of years, it is still gorgeous. Therefore, it is known as the treasure of national painting art.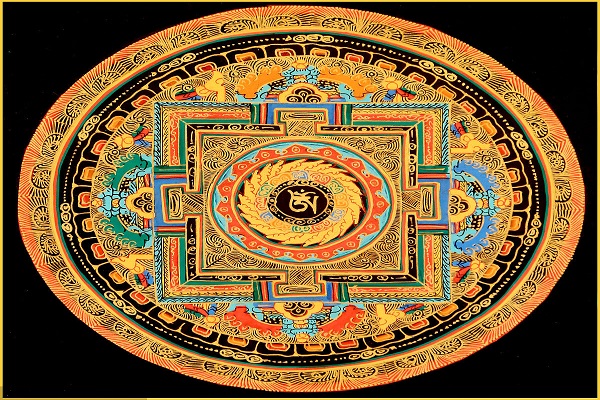 Tibetan Ornament
Tibetans purposefully polished the unique materials of the plateau such as coral, agate, yak bone, and Tibetan silver to make Tibetan ornament. Wearing it can not only fully reflect the intrinsic beauty, but also an auspicious object or talisman. It also brings the wearer the charm of primitive nature and wild.
Tips: Different Tibetan ornaments or different styles of the same Tibetan ornament have different meanings, but basically all mean blessings. The most precious one in Tibetan ornaments is Diz.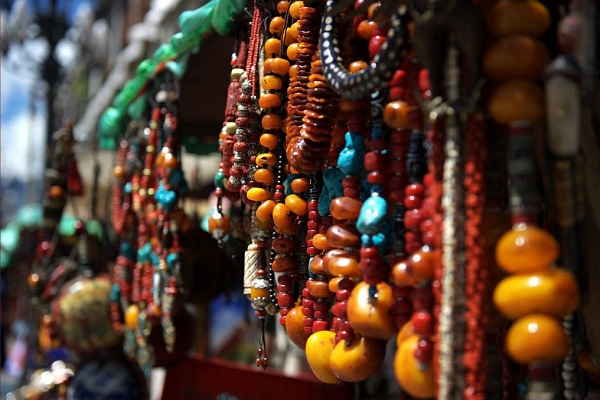 Tibetan Knife
The meticulously carved Tibetan knife with delicate silver sheath is used not only for cutting meat, but also for self-defense, or as a special ornament, which is a must-have for Tibetan men, women and children.
Some of the knives are particular about the practicability and require sharp blades with good steel; some are particular about the ornamental with exquisite shape, pattern, and polishing; others are particular about the practicality and beauty. Generally, men's Tibetan knives are rough and sharp; women's Tibetan knives are elegant and small.
Tips: It is forbidden to bring knives to public transportation vehicles such as cars, boats, planes, etc. It is recommended to post by the post office after purchase.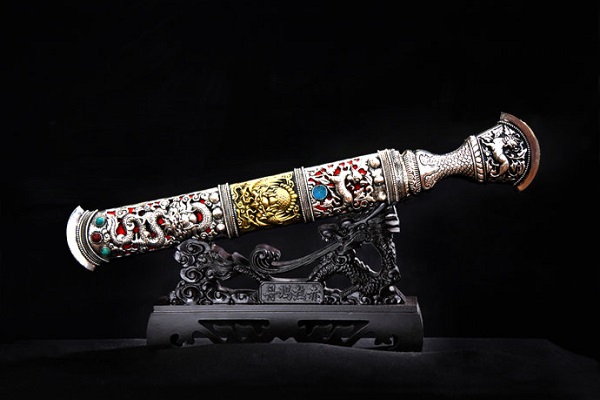 Tibetan Mask
Tibetan mask is a kind of handicraft derived from religion. The main content of the Tibetan mask includes 3 categories: the ghosts, gods, animal totems from sorcerer's dance; the guardian gods, auspicious goddesses, the statue of Ma Tau Ming of Tibetan temples; and various facial expressions in historical and Tibetan dramas. Then use the techniques of abstraction, symbolism, metaphors, and other methods to endow each color a personal character, so that it represents a fixed role. It's very sentimental and unique.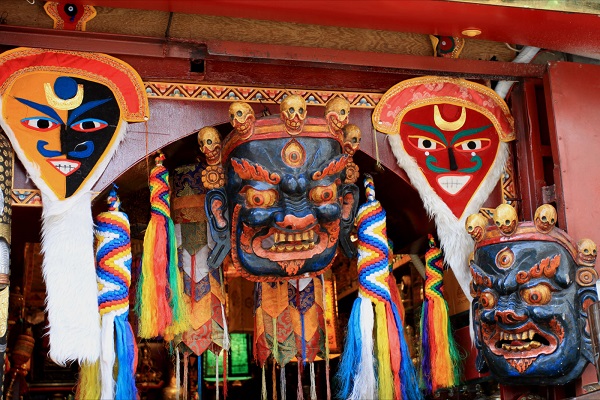 Tibetan Medicine
Tibetan medicine has a history of at least 2,000 years. It's one of the complete and influential ethnic medicines worldwide. This distinct medical system formed through longtime practice, which has widely absorbed and merged the theoretical foundations of Chinese medicine, Indian medicine, and Arabic medicine.

Many Tibetan medicines have good curative effects on cardiovascular diseases, tumors and other diseases. Such as RNSP, which's made of 70 precious drugs such as pearl, saffron, bezoar, musk, agate, coral, gold, and so on, has pleiotropic effects on cardiovascular and cerebrovascular diseases. In addition, Alpine snow lotus, Rhodiola rosea, Musk, etc. are all valuable Tibetan medicines, which can be purchased in general pharmacies or tourist shops.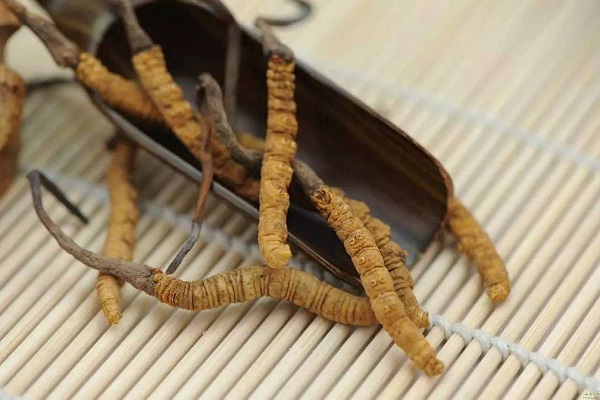 Tibetan Incense
With many kinds of sweet smell, Tibetan Incense is a good gift for you and your loved ones. It's made up of some rare drugs such as Saffron, musk and Tibetan nutmeg. As an indispensable part of a Buddhist ceremony, Tibetan Incense has great effects of getting rid of the evil and bad luck. Also, it can improve immunity and make sleep better.
Tips: Nyemo Tibetan incense is the most famous in Tibet with more than 1,300 years of history. It can be called "the honor of Tibetan incense".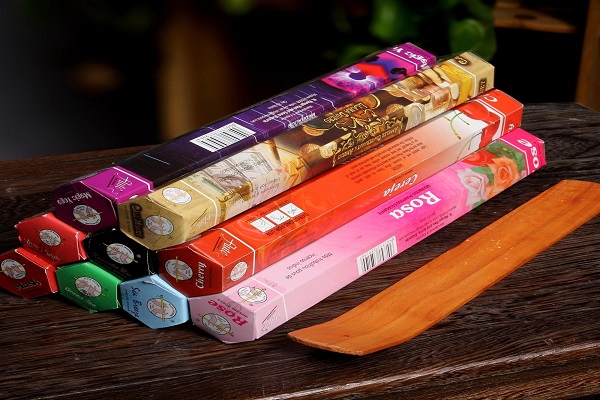 Where to Buy the Souvenirs in Lhasa
If you just want to buy some inexpensive accessories, gadgets or clothing, the best place is Barkhor Street, but there are many stuff not really made in Tibet so you must distinguish carefully. If you want to buy some valuable stuff, such as turquoise and beeswax, you'd better buy it in stores instead of stalls on Barkhor Street, such as Lhasa Ethnic Tourism Handicraft Mall. To buy Thangka, please go to the Thangka store. If you want to buy Tibetan medicine, cordyceps, snow lotus, saffron or something, go to a pedestrian street (Yutuo Road) in front of the main entrance of Jokhang Temple as there are more regular stores. If you want to experience shopping as the locals, Chongsaikang Tashi Market is a good place to go. It is the local shopping market, where the featured food and clothing are much cheaper than the tourist shops. 
Barkhor Street
Barkhor Street is a lively ring street lining with numerous shops, which sell all kinds of Tibetan ornaments, Nepali jewelry, accessories, handicrafts, carpets, tapestries, Thangka, and so on. Please remember to bargain when you shopping in Barkhor Street. Usually, you can get a deal for a third of the price.
There are many Thangka shops on Barkhor Street now. Some Thangkas are handpainted, while some are printed, full of beautiful things in eyes. Located at No. 16, South Barkhor Street, the Snowland Handmade Thangka Store is the most famous one and the business is still booming. A lot of Buddhist believers from different countries and regions order Thangka paintings in the shop. Besides selling Tangka artworks, this store also recruits students who are interested in learning Thangka painting. Interestingly,  learning Tangka painting is free of charge, no matter your age, ethnicity, or nationality. 
As for Tibetan medicine, aweto, saffron, etc., you are not suggested to buy here, as most travelers don't have the ability to distinguish the genuine and fake. If you really want to buy some, you may go to the Tibetan medicine factory, Lhasa Tibetan Medicine factory, but those places are not permitted to bargain.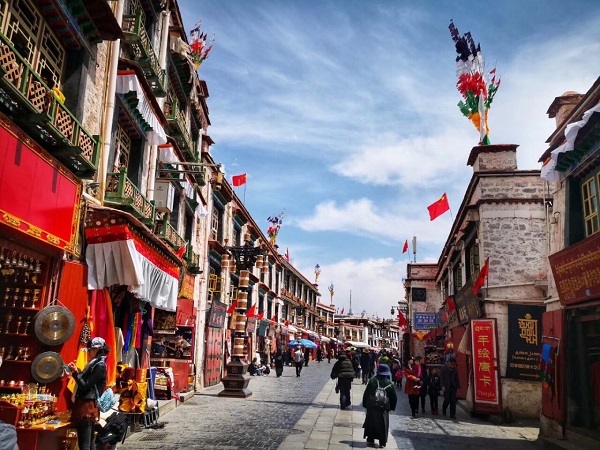 Lhasa Ethnic Tourism Handicraft Mall
Located at No.30 Barkhor West Street, Chengguan District, Lhasa, Lhasa Ethnic Tourism Handicraft Mall is a large tourist handicraft store. Next to Jokhang Temple Square, this mall offers a rich range of tourism souvenirs and handicrafts with strong Tibetan style, including various bracelets, dzi, Buddha beads, scarves, etc. The advantage is that the goods here are relatively guaranteed, comparing with the stalls on Barkhor street, and the price is quite fair.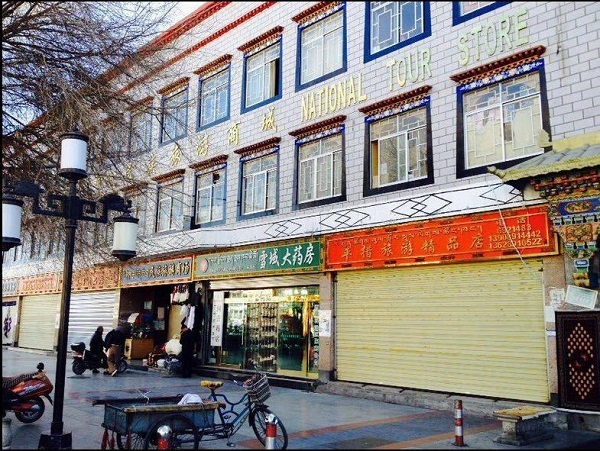 Chongsaikang Tashi Market
In Tibetan, Chongsaikang Tashi means the market. Chongsaikang Tashi Market is located on Beijing East Road, Lhasa. It is a shopping market for local people in Lhasa. It is located near Barkhor Street, with a direct bus service. Chongsaikang Tashi Market is a wholesale mall, so commodities here are cheap. Chongsaikang's mainly engaged in a variety of daily necessities, clothes, dried fruit snacks, vegetables, etc. When shopping here, please shop around for a better deal.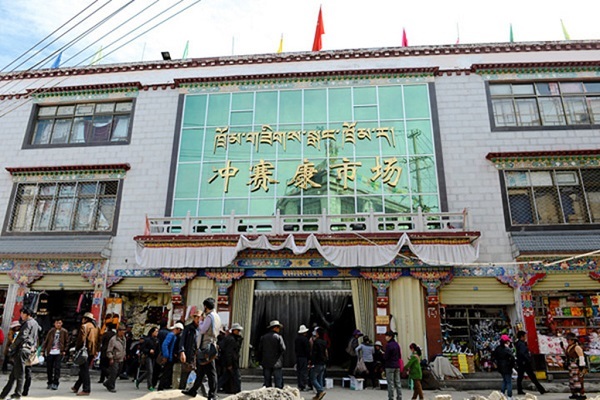 Related Articles
Ask a Quick Question Below?
Email response within 0.5~24 hours.