8 Top Reasons to Visit Tibet
8 Top Reasons to Visit Tibet
Reasons abound as to why you should visit Tibet—the "Roof of the World," and many of these reasons are enough to make you pack your travel things and take a flight to Tibet. In the past, Tibet might have been very difficult to reach, but with improved modes of transportation, traveling to Tibet has never been that easy. So, let us outline here the succinct reasons why you should never think twice about traveling to Tibet:
Breathtaking Natural Landscapes
Tourists usually flock to a place because it offers breathtaking landscapes. Tibet, of course, features many marvelous and captivating landscapes. In fact, in Tibet, everything is "superlative." If you want to see towering snowcapped mountains, in Tibet, you will end up seeing the highest mountains of the world like Mount Everest and other Eight-thousanders (mountains that are 8,000 meters high or more). If you want to see deep gorges, in Tibet you will see super-deep gorges such as Yarlung Zangbu Grand Canyon - the deepest one in the world. If you want to see great lakes, in Tibet you will see the highest lakes in the world like the enchanting Lakes of Manasarovar and Namtso, known as "The Heavenly Lake". So, Tibet is surely a place of "superlatives" when it comes to tourist attractions.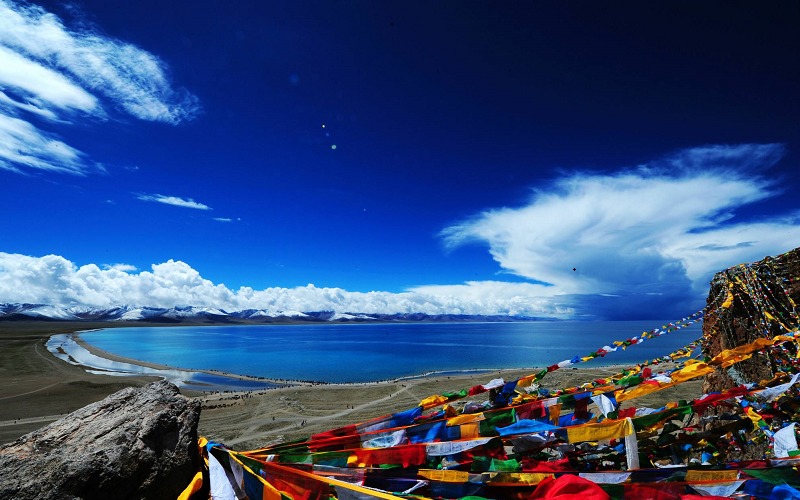 Unique and Mysterious History and Culture
One good reason why travelers visit a place is that it offers something unique. Tibet is never wanting in uniqueness. In fact, its cultural and religious legacy is on equal footing with that of Egypt and Ancient Rome. Tibet is culturally and religiously unique because it has been isolated from the rest of the world due to its high geographical location. Hemmed on every side by natural barriers like the Himalayas, it was able to evolve and develop a unique culture and history that would seem strange and mysterious to the outside world. Its unique form of Buddhism is definitely worth experiencing. Its cultural and historic heritage like that of the UNESCO Heritage Sites of Potala Palace and Jokhang Temple should be enough to enthuse you to visit this place.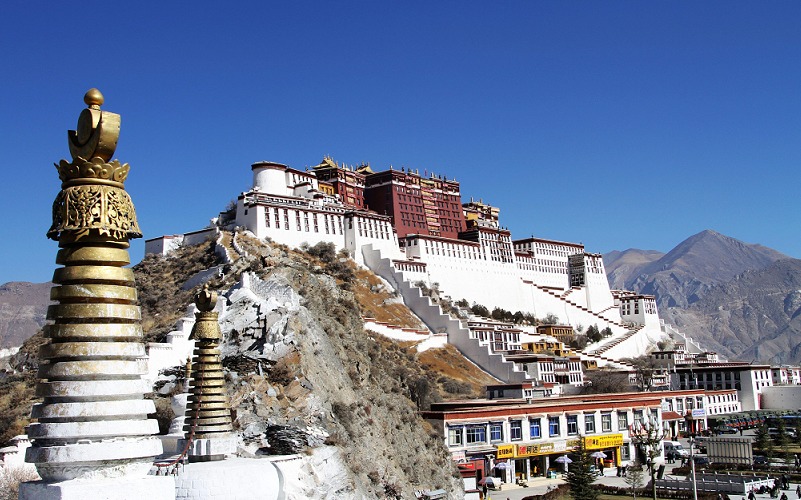 Tibet is a Spiritual Center of the World
Tibet is truly a spiritual center of the world with four major religions considering the place as their place of pilgrimage. First, it has Mt. Kailash, considered as the center point of the universe. This spot is revered by devotees of Buddhism, Jainism, Hinduism, and Bonpo. Being tagged as the center of the universe is really a great honor. Thus, when you visit Tibet you will readily see multitudes of pilgrims doing their Kora around the most sacred temples and shrines of Tibet like the Jokhang Temple, Mt. Kailash, and many other religious shrines.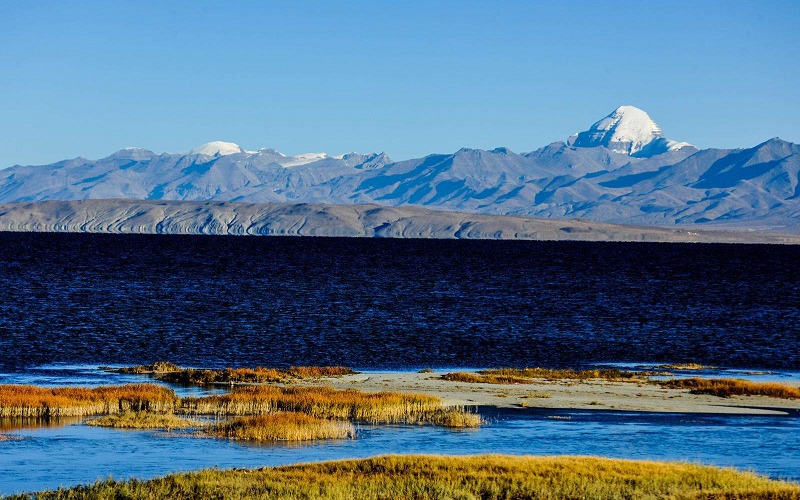 You'll Get to See Mount Everest—The Highest Mountain in the World
The world has plenty of mountains, but only one mountain towers above all mountains and that is Mount Everest. Seeing Mount Everest up close and personal is surely a once-in-a-lifetime experience that you can tell your posterity. You'll get so close to this famous mountain if you visit the Everest Base Camp (EBC) located in Tibet. From there, you will get a glimpse of this majestic mountain and size up its lofty stature.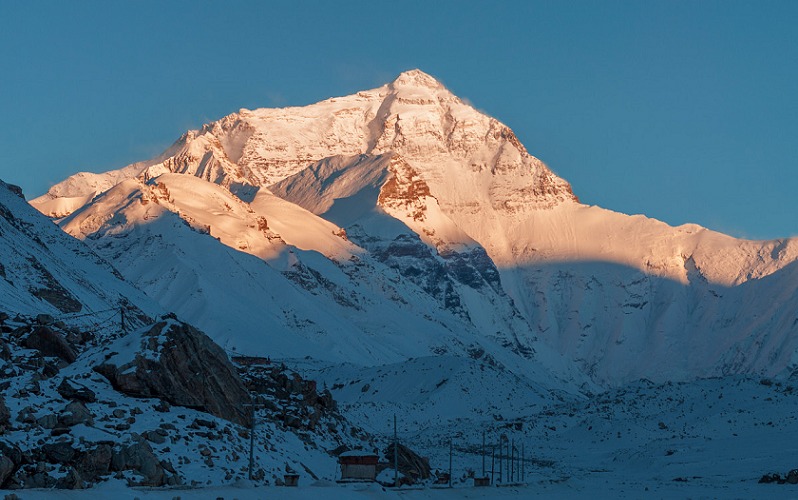 You'll Experience a Spiritual Renewal in Tibet
Visiting Tibet is like being transported somewhere in time when religious fervor and spirituality were still vibrant. Tibet was able to preserve its religious fervor. Its unique stature as a "center of faith" allows you to experience a spiritual renewal that you would seldom have in other tourist destinations.
A visit to the Jokhang Temples and other famous monasteries of Tibet will surely revitalize your sagging spirituality. A Kora around Mt. Kailash would also be a unique spiritual experience that many devotees long to make.
If you happen to visit Tibet during religious festivals, you will be amazed at the festive revelry that comes with every Tibetan festival. Some of these famous festivals include the Losar Festival, Shoton Festival, and the Saga Dawa Festival.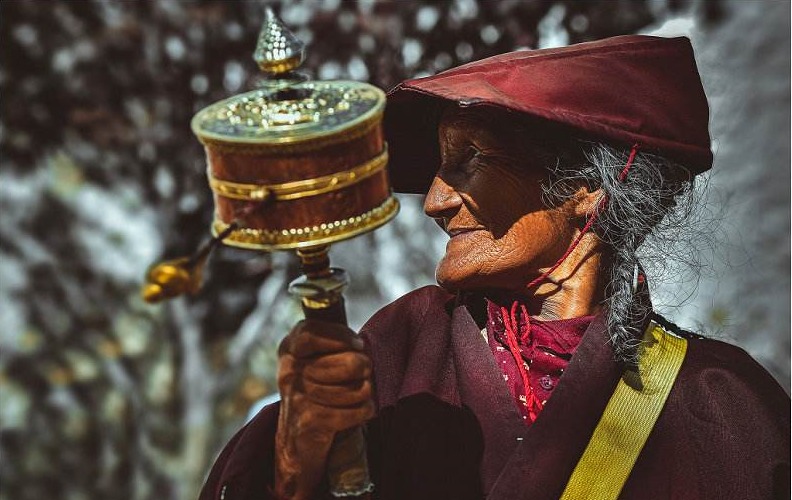 The Unique But Delicious Tibetan Cuisines
The best place to enjoy Tibetan cuisine is in Lhasa, the capital of Tibet. Tibetan cuisine, of course, is one good reason why you should visit Tibet. The Tibetans boast of unique cuisines that you would only taste in Tibet. Some of these unique cuisines include stewed chicken, traditional herb dishes, fried mutton ribs, cold yak tongue, roasted lamb leg, Tibetan sausage, and many more. So, if you're someone who enjoys teasing your taste buds with new tastes, I think you should visit Tibet.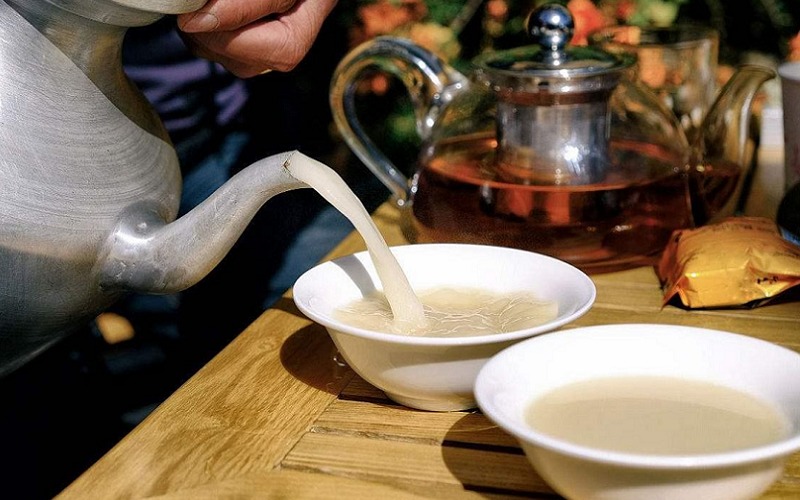 The Best Trekking Routes
If you are an outdoor guy who enjoys basking in the sun while trekking or hiking, Tibet trekking is a good option for you. Tibet boasts of some of the best trekking routes in the world. Some famous trekking routes of Tibet are the Gama Valley Trek, Mt. Kailash Kora, Namtso Lake Trekking Route, Lhasa - Tsurphu Monastery - Yangpachen Trek, Tingri to Everest Base Camp Trek, and many more. You will never run out of trekking routes if you visit Tibet.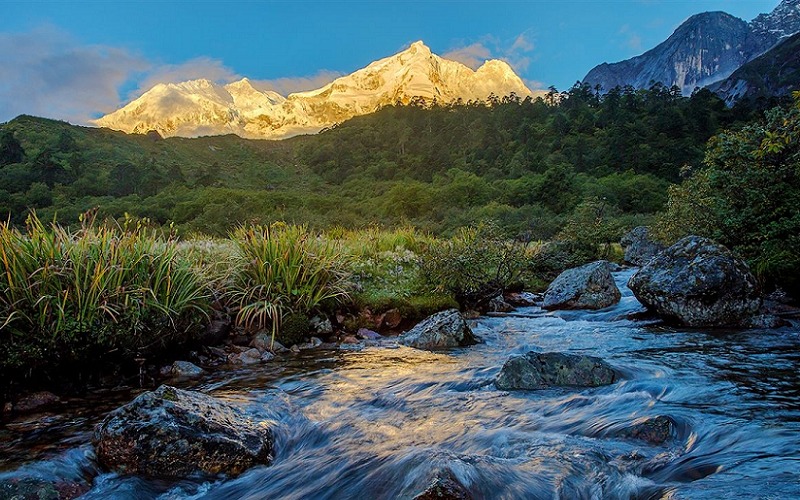 Unspoiled and Untainted Landscapes and Natural Reserves
Tibet is home to several nature reserves, and so if you enjoy nature, you will surely have your hands full when you visit Tibet. Some of the nature reserves of Tibet include the Chang Tang National Nature Reserve which is the third-largest nature reserve (land) in the world; the Zayu Nature Reserve in Southeast of Tibet; Qomolangma National Nature Reserve, and many more. These nature reserves are kept pristine and unspoiled by the government to preserve their natural faunas and floras.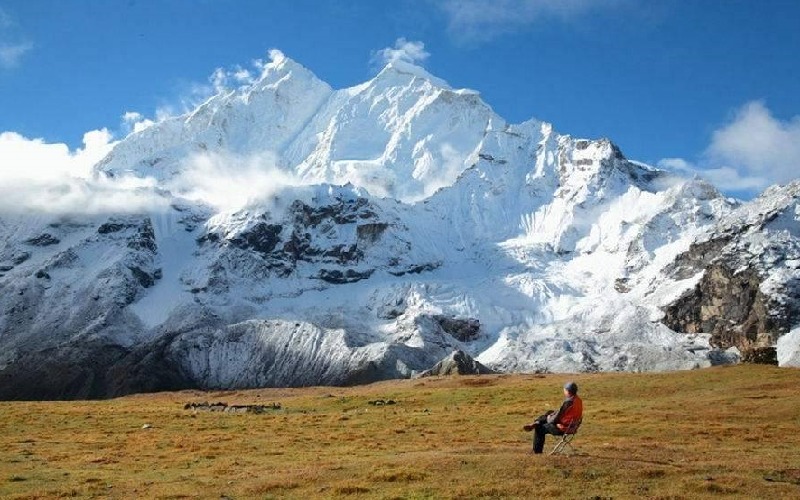 Final Words
You will surely never run out of reasons why you should visit Tibet for it is a once-in-a-lifetime experience that many people are not blessed to have. Its unspoiled landscapes and natural beauty should be enough to prod you to book a trip to Tibet. Nevertheless, its unique culture and history should beckon you the more to book a flight to this wonderful place.
The landscapes of Tibet are almost dreamy. Its atmosphere and ambiance are unique being located high in the Himalayas. Its high altitude gives it a rarefied atmosphere unadulterated by the pollution of the lowlands. A visit to Tibet is literally a walk-in-the-cloud experience for you are surely walking side-by-side with the clouds when you are in Tibet. 
Related Articles
Ask a Quick Question Below?
Email response within 0.5~24 hours.