Tibet Travel Restrictions You Should Know
Tibet Travel Restrictions You Should Know
Tibet is a dreamy place to travel to due to its attractive landscapes and mysterious cultures. However, Tibet is a special destination as there're many travel restrictions and regulations. Before visiting Tibet, you should know there're some necessary documents to take such as Tibet Travel Permit. The most convenient thing is to find a travel agency to arrange everything for you beforehand.  Here Great Tibet Tour has sorted out the top 10 restrictions and regulations when planning your Tibet trip.
Latest Tibet Travel News:
From April 7th, 2023, Tibet is open to all international tourists regardless of whether you are coming from abroad or already living in China. All Tibet travel permits can be processed since then.
1. You Can Only Enter Tibet via Mainland China or Nepal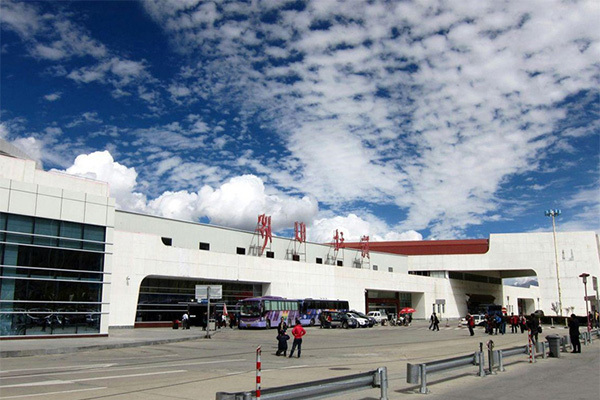 In the past, there were international Kathmandu to Lhasa flights, which have not yet been resumed after the pandemic. Currently, there's no international flight connecting Tibet with the outside world. International travelers can fly to Lhasa Gongga Airport (at 3,658 meters) from the Tribhuvan International Airport (at 1,400 meters) in Kathmandu via Chengdu. The flights between Nepal and Tibet are operated by Air China and Sichuan Airlines. The flight takes about 20hrs including transit in Chengdu.
Besides Kathmandu to Lhasa flights, international travelers also can enter Tibet from mainland China. There are many direct flights to Lhasa from major cities, such as Chengdu, Chongqing, Xi'an, Guangzhou, Beijing, Shanghai, and Xining. If travelers prefer a train tour to Tibet, they can go to the major starting cities of the Tibet trains, like Beijing, Shanghai, Guangzhou, Chengdu, and Chongqing. All of the above-mentioned Tibet trains will pass through Xi'an, Lanzhou, Xining, Golmud, and Lhasa. Therefore, it is very convenient to take the train to Lhasa from mainland China.
2. Traveling to Tibet from Mainland China – China Visa Is Required
International travelers who visit Tibet from mainland China generally need to apply for a China Visa, normally an L visa (tourist China visa). But there's a Visa-free policy for three countries, Singapore, Japan and Brunei, which citizens can stay in China for 15 days and enjoy visa-free. If Singapore/Japan/Brunei passport holders are traveling to Tibet, you also need to apply for a China visa for your Tibet travel permit.
If you are holding other types of China visas, additional certification documents are required to apply for your Tibet entry permit.
3. Tibet Entry Permit Is Required for Tibet Tours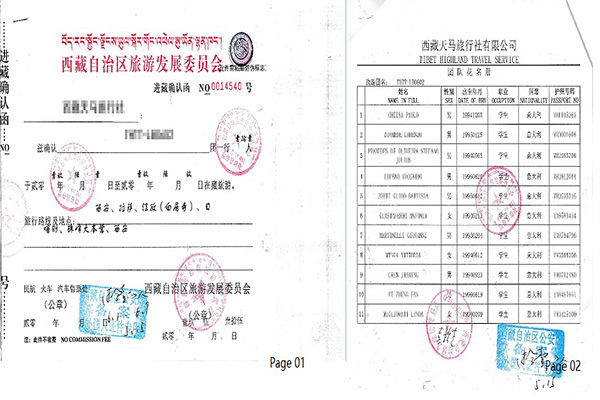 To visit Tibet, international tourists must obtain a Tibet Travel Permit issued by the Tourism Bureau of the Tibet Autonomous Region(also known as TTB permit). In principle, only Tibet travel agencies are qualified to apply for the entry permit and organize Tibet tours for foreign tourists. It's said that there were offices in Beijing, Shanghai, and Chengdu that could apply for a Tibet entry permit but now those offices have been canceled. So the only way to get a Tibet Travel Permit is to work with a reliable Tibet travel agency like Great Tibet Tour.
Only with the entry permit can you purchase air tickets and train tickets by yourselves, and travel to Tibet. By the way, before you board your flight/train to Tibet, you need to take your Tibet Travel Permit expressed by your Tibet travel agency or a copy of the TTB permit by email.
The Tibet Travel Permit is not allowed to bring out of China. Your tour guide will collect it when you arrive in Tibet, and hand back it to the Tourism Bureau after your Tibet tour.
4. Hong Kong, Macau Taiwan Residents Need Different Permit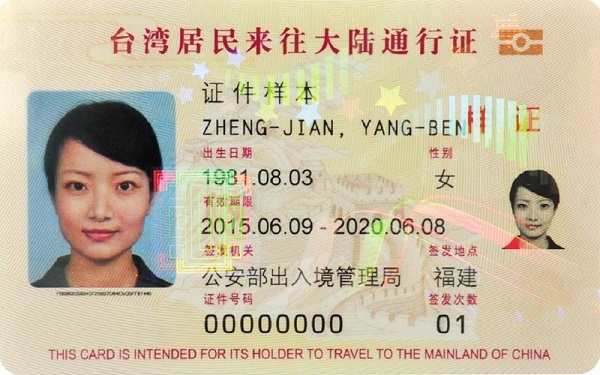 Tourists from Hong Kong and Macau need to apply for Mainland Travel Permit for Hong Kong and Macau Residents to visit Tibet. Tourists from Taiwan need to apply for a Mainland Travel Permit for Taiwan Residents and Tibet Travel Permit before visiting Tibet.
5. Visiting Tibet from Nepal - Group Tourist Visa Is Required
If you're visiting Tibet from Nepal, you need to get a China Group Visa in Kathmandu. Similarly, a group visa requires assistance from a Tibet travel agency. You will receive a tourist invitation letter issued by Tibet Tourism Bureau with your Tibet itinerary from your Tibet travel agency and the corresponding Nepali partner will go to the Chinese Embassy in Kathmandu and help you get your China Group Visa finally. You only need to fill out an application form and provide your passport and two passport-sized photos in white background. Alternatively, you can do it on your own to save the service fee of USD20. Starting from 2023, it's difficult to apply for a China Group Visa now because the visa center in Kathmandu requires 4 applicants to present together for biometrics. If some of them cannot come then the application will not be accepted therefore the China group visa cannot be issued.
6. You are Not Allowed to Travel to Tibet Independently
According to the regulations of the Tibet Tourism Bureau, foreign visitors are not allowed to travel on their own during their stay in Tibet. Regardless of the number of visitors, they must visit Tibet following the scheduled time and prearranged route with the accompanying of the local tour guide. In Lhasa, it is okay to get out alone if you just go to a restaurant, watch movies, or hang out. But you must be escorted by a tour guide to visit the scenic spots.
7. Diplomats and Foreign Journalists Cannot Visit Tibet as Tourists
All tourists who visit Tibet on official visas, such as diplomatic and journalist visas cannot be served by the Tibet travel agency. They need to go to the Tibet Autonomous Region Foreign Affairs Office to complete the formalities and travel accompanied by a foreign affairs officer.
In addition, monks are not allowed to enter Tibet.
8. Some Areas Require Additional Permits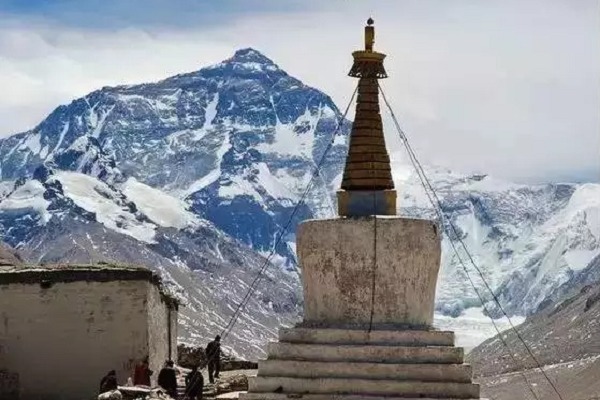 If you are going to restricted Tibetan areas like Shigatse, Shannan, and Ngari, in addition to Tibet Travel Permit, you need an Alien's Travel Permit. If you are going to Nyingchi, Bomi, Ngari, and other non-open areas, a military permit is also required. The processing time takes about half a month so please confirm your tour at least 20 days in advance before your departure.
A climbing permit issued by the Tibet Mountaineering Association is required if you want to visit any place higher than Mount Everest Base Camp, such as hiking to the high-level camp (Advanced Base Camp, 6500 meters above sea level), Rongbuk Glacier, etc., It is also necessary to hire a professional climbing coordinator.
Forbidden areas like Shannan(Chongye Burial Mounds, Lhamo La Tso), Nyingchi(Yarlung Tsangpo Grand Canyon, Nanyi Scenic Area), Yadong County, Cona County, Qamdo, etc. are not open to international tourists.
9. Foreigners Can Travel To Tibet by Plane or Train or Road
The means of transportation for international visitors and Taiwanese citizens to enter Tibet are available by train or plane or by road. However, driving cars or bicycles, etc., cost high. Tourists should be accompanied by a driver and guide to enter Tibet and visit Tibet all the way.
10. You Can't Enter Tibet During Tibetan New Year
Since 2008, Tibet has been closed to the outside world in March every year, and it has become a common practice to enter Tibet only after April 1. In recent years, during Tibetan Losar New Year and Chinese Lunar New Year, the authority also closed Tibet. In addition, during some special periods, such as the 50th-anniversary celebration of the establishment of the Tibet Autonomous Region and the 60th-anniversary celebration of the peaceful liberation of Tibet in 2011, Tibet kept closed to the outside world.
Related Articles
Ask a Quick Question Below?
Email response within 0.5~24 hours.