Tibet Travel Advice
Are you planning to explore this holy snow land located on a massive plateau? Welcome to Tibet. With mysterious legend, unique Tibetan Buddhism culture, and towering snow-capped mountains, Tibet is the dream destination for travelers. Stands in the far west of China, Tibet is a remote area for visitors all over the world. How to plan a rewarding Tibet travel? We've summarized most asked questions from travelers and provide you this ultimate Tibet travel advice.
What are the most important 3 items for a Tibet travel? Tibet Travel Permit, Tibet Travel Permit, and Tibet Travel Permit. Every foreign traveler must apply for a Tibet Travel Permit, which is also known as TTB Permit, to enter Tibet. When you board the train or plane to Lhasa, check in hotels in Tibet, and at checkpoints on the roads of Tibet, it will be checked. As a strictly controlled area, foreign travelers in Tibet must be organized in a group and accompanied by a travel guide. Please remember that Tibet Tourism Bureau won't issue the TTB permit to individual travelers. In a word, you should contact a Tibet local travel agency and help you apply for your TTB permit.
Book Your Tour in Advance
As the saying goes, "Good plan today is better than a perfect plan tomorrow". For your convenience, you'd better book a tour at least 1 month before your departure. Days are needed to book hotels, train tickets, and flights tickets. To get the Tibet Travel Permit, 4 working days are expected for a Lhasa tour, 7 working days are needed for a Mount Everest tour. And if you want to admire the holy Mount Kailash, getting the Tibet Travel Permit needs 30 days. Of course, before we prepare the TTB Permit for you, you should apply for a Chinese Visa via the Embassy of China in your country in advance.
Besides booking and applying, you should also check your schedule and confirm the duration of your Tibet tour. How many days do you want to spend to explore this land? A Lhasa city and suburb tour only take 4 days, a trekking tour takes 5~9 days, a Mount Everest tour needs more than 8 days and Mt.Kailash trekking tour usually takes 15 days. Tibet covers a massive area, make sure you have enough time to uncover its beauty.
The Best Time to Visit Tibet
You may have checked guidebooks and websites and found out that summer and autumn is the best time to travel to Tibet. You're right, the high season of tourism in Tibet is from May to September. During the period, you can enjoy the longest sunlight, the highest oxygen content, the clearest view and the mildest weather. For trekkers, trekking during autumn means cool temperature and high visibility. For photographers, lofty snow mountains and crystal lakes shine under the sunshine, in the background of pure sky, your masterpiece was born.
However, the "best" means the most suitable instead of the most popular. Traveling during the high season means you should travel with crowds and pay a higher price for the tour. The winter tour in Tibet is not as cold as you imagine because of the strong sunlight. During winter, prices for hotels are lower and there are fewer travelers. You can enjoy a distinguish landscape of Tibet without disturb.
Important: Due to the Tibetan New Year, Tibet is closed to foreign travelers during February and March. It will be reopened in early April every year. You're suggested to have your Tibet tour from April or later.
What to Take
Strong ultraviolet ray, excessive temperature differences between day and night, and dry weather is main features of Tibet.
To keep warm during the night, especially in alpine areas, you should bring some thick clothes, such as coats and sweaters. A pair of glove and a scarf will also be helpful. A pair of warm and comfortable shoes are also indispensable.
Known as the "city of sunlight", you can enjoy a pleasant afternoon with a cup of coffee in the sunny Lhasa. But protecting yourself from ultraviolet ray is important, so please take sunglasses or sunscreen to avoid being hurt by the sunlight.
Tibet is dry and windy. Bring a lip cream and a lotion to moisturize your skin, and do drink enough water during your journey in Tibet.
Bring some snakes and drinks in your bag is important. Many scenic sites are located in remote areas and it takes much time to get to there. The long journey may make you hungry and thirsty, and your food will be helpful.
Our vehicle is equipped with bottled oxygen and med kits, but you're still suggested to bring some personal medicines, such as anti-diarrhea medicine and vitamin.
ATM is not always available in Tibet, and with ATM scam, it not always safe to use. Bringing some cash is important, but don't bring too much.
Keep Health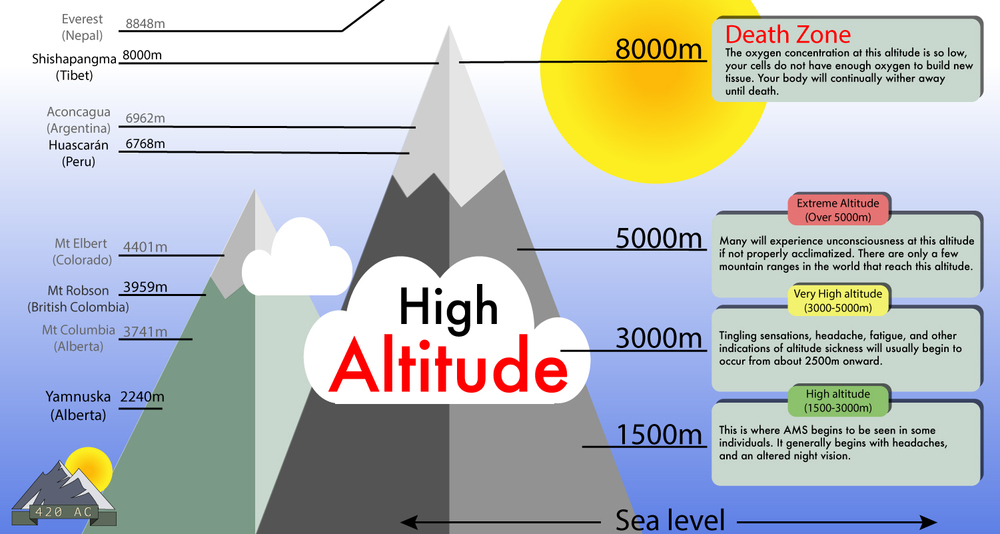 Located at the "roof of the world", Tibet owns an average altitude of about 4, 000 meters above sea level. As a result, some people may suffer the altitude sickness due to the high altitude and lack of oxygen. Bottled oxygen can release you from headaches and breathlessness, you can bring one with you. Travel in Tibet, you're suggested to have enough rest and drink enough water. Especially on the first arrival day in Tibet, don't do strenuous exercises and don't take shower. Most people can adapt to the altitude in one or 2 days.
Must-see Sites
Potala Palace is the most important landmark of Lhasa. This splendid red and white structure houses numerous precious artworks, you can step into the halls and experience the ancient history of Tibet.
Jokhang Temple is the holiest temple of Tibet as it houses the most importan Buddha image Jowo Sakyamuni of Tibetan Buddhism. Pilgrims come from every corner of Tibet worship in front of this temple and kora around sacred items.
Barkhor Street is a business street near Jokhang Temple. This circular street is a sacred place for pilgrims to do kora around. Travelers can explore Tibetan lifestyle by shopping for Tibetan handicrafts and tasting local food.
Drepung Monastery and Sera Monastery are two of the greatest Gelug Monasteries of Tibet. Both located in the suburb of Lhasa, you can enjoy the largest monastery in Tibet, Drepung Monastery, in the morning and watch monks debate about Buddhism in Sera Monastery in the afternoon.
There are three holy lakes in this beautiful land, Lake Namtso, Lake Yamdrok, and Lake Manasarovar. Accompanied by snow-capped mountains, their turquoise water shines beneath the pure sky, the scenery will take your breath away.
Mount Everest stands at the border of Nepal and Tibet as the highest peak in the world. Travelers can trek in the huge shadow of the Himalaya giants, or drive to Everest Base Camp and enjoy the sunset and sunrise of golden Everest peak.
Respect the tradition and religion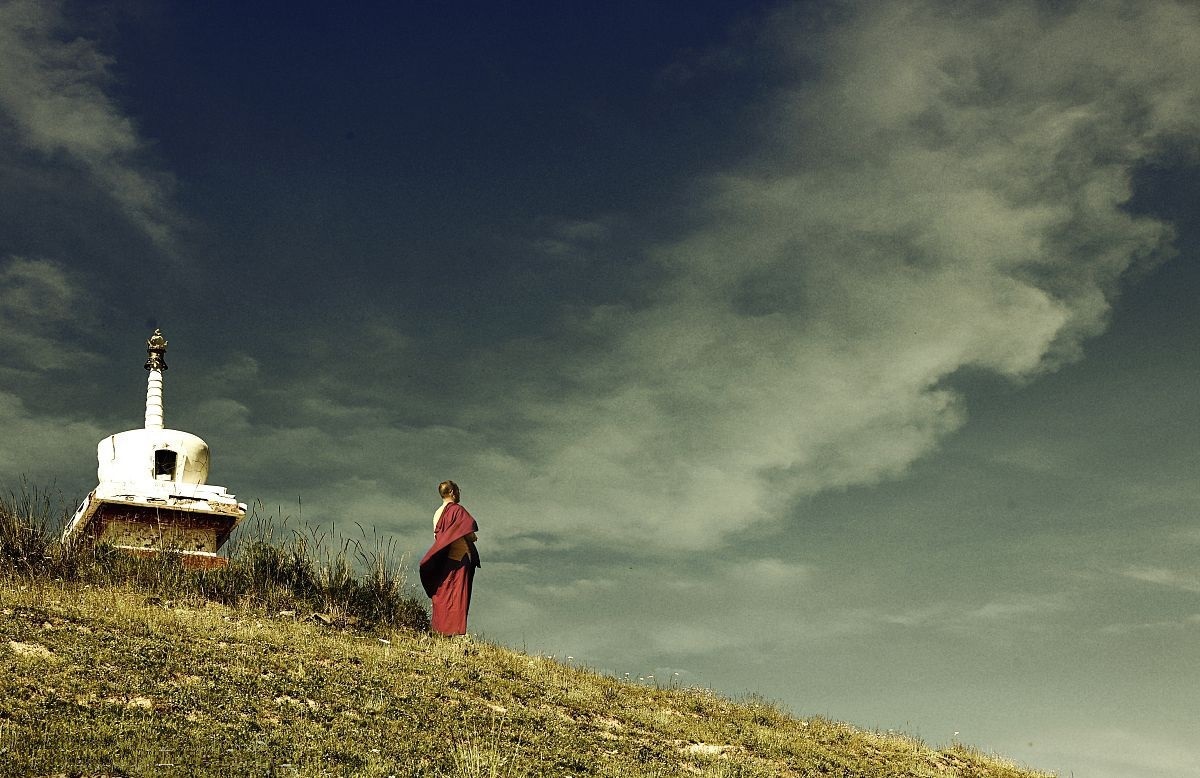 Tibet owns unique traditions and religions, it's a good behavior for travelers to respect them.
Photography: In most of the monasteries, taking photos of Buddha statues is forbidden. When you want to take a photo of other people, such as local Tibetan in traditional costumes, you should ask for the permission in advance.
Monasteries: When you are visiting a monastery, you should dress properly and behave properly. Don't smoke, drink alcohol, make noise, or touch religious items in the monastery. When visits to monasteries are on your itinerary, don't wear sunglasses or shirts, otherwise, you may not be allowed to enter them. When you enter a hall, don't step on the threshold. And always walk clockwise around religious items, such as shrines and prayer wheels. If you offer some money to the monastery during your visit, you'll be considered proper.
Etiquettes: If you're presented a Hada, you should use both of your hands to accept it and show your gratitude. When you meet a venerable monk, you can call him "Rinpoche", which means "precious" and be used as the most honorific title. And when you meet local Tibetans, always add a "La" after their name to show your respect.
Related Articles
Ask a Quick Question Below? Or Call 0086-891-6679450
Email response within 0.5~24 hours.