Nepal Bhutan Tibet Tour Tips
Nepal Bhutan Tibet Tour Tips
by Liffity
Last Updated: 2023-03-20
Nepal Bhutan Tibet tour is a transnational journey. Although many travelers are fond of this trip, they still have some questions and confusions about this tour because of the lacking information. It is not allowed for foreigners to travel to these three countries alone. Thus, you must book a local travel agency. Your travel agency will help you book the train or air tickets, and provide you the tour guide, accommodation, vehicles, and restaurants. If you decide to travel to Nepal, Bhutan, and Tibet, you must apply for some permits in advance.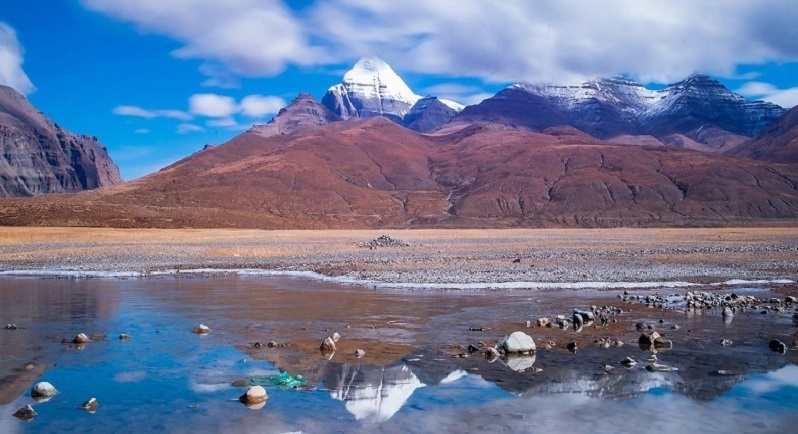 Visas and Permits
Permits in Tibet
The first obligatory document for travelers is a China visa which is applied in your own country. The second document is the Tibet Travel Permit or Tibet Visa. This permit is very important because it is needed when you board the train or the airplane, check-in a hotel or visit some places. This permit is issued by the Tibet Tourism Bureau which can be applied by your tour agency. There are some extra permits for travelers who want to visit other restricted areas like Alien's Travel Permit and the Military permit. Your Tibet Travel Agency will handle this if you need it.
Permits in Bhutan
Like Tibet, an independent foreigner can't travel to Bhutan unless he joins a tour group. With the help of your tour agency, you can get the necessary Bhutan Visa which is important for tourists. If you want to travel to Nepal, you should apply for a visa for Nepal; if you want to travel to China, you need to go to Nepal first, then apply for a China Group Visa with the invitation letter from your Tibet Travel Agency.
Visas in Nepal
A Nepal visa is needed when you enter the Nepal border. There are two main ways for travelers to get this visa. The first way is to apply for it as long as you arrive at Tribhuvan International Airport. The second way is to apply for it on the official website online. Foreigners can visit Nepal on their own. And if you have a multi-entry Nepalese visa, you can visit Kathmandu many times.
Attractions in Three Countries
Nepal Attractions
Kathmandu, the capital city of Nepal, is the best place for travelers to explore its ancient culture and history. Many places are deserved to visit such as Kathmandu Durbar Square, Boudhanath Stupa, Pashupati Nath Temple, Bhudanilkhantha, Shyombhu Nath, Dharahara (Bhimshen Tower) Garden of dreams, Bhaktpur Durbar Square, Dattatreya Temple, Patan Durbar Square Golden Temple, etc. What's more, you can visit some other cities like Nagarkot, Pokhara, Lumbini, and Chitwan.
Tibet Attractions
Tibet is famous for the traditional cultures, Buddhism, and natural scenery. There are some famous attractions are worthy of visiting. In Lhasa city, you can have a visit to the Potala Palace. In ancient times, it was used as the winter palace for Dalai Lama. But now, it has become a modern museum with lots of antiques. You can also visit Jokhang Temple, Drepung Monastery, Sera Monastery, Drepung Monastery, Gyantse, Shigatse, Mount Kailash, and so on.
Bhutan Attractions
In the central part of Bhutan, travelers can visit Bhumthang city, Thangbi Goemba, Kurje Lhakhang, Tamshing Lhakhang, Ngang Lhakhang and the Ura Valley. In the eastern part of Bhutan, travelers can visit Mongar, Lhuntse, Tashi Yangtse, Tashigang and Samdrup Jongkhar. In the western part of Bhutan, travelers can visit Thimphu, Paro, Haa, Wangdue Phodrang, Punakha, and Gasa.
Related Articles
Ask a Quick Question Below?
Email response within 0.5~24 hours.