Lhoka Attractions
Lhoka (also known as Shannan and Tsedang) boasts a combination of natural and cultural scenery. Surrounded by majestic scenic spots, Lhoka never disappoints any tourist who comes here. From the legendary Lhamo La-tso Lake to the ancient tombs of the Tibetan kings, from the first monastery in Tibet - Samye Monastery to the first palace in Tibet - Yungbulakhang, every site is the best place for you to explore. Here is a complete list of attractions in Lhoka. View more>>
How to Get to Lhoka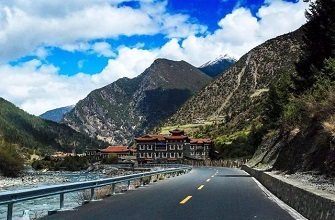 With the development of transportation, Shannan can be got by multiple means of transportation. Normally, there are two main ways for travelers to get to Shannan.

Fly to Shannan
The largest airport - Gonggar Airport is located in the Gonggar County of Shannan. It provides domestic and international flights. Travelers can get there from the following cities: Beijing, Chengdu, Xian, Shanghai, Chongqing, Kunming, Shangri-La, Kathmandu, etc. After you arrive at Gonggar Airport, you can take a private transfer to the tourist destination.

Drive to Shannan
Generally speaking, Lhasa is the first destination for tourists. After their arrival in Lhasa, they will spend several days touring Lhasa, then head to other places. The distance between Lhasa and Tsedang is about 160km. Domestic travelers can take the daily shuttle transfer from Lhasa to Tsedang. While foreigners need to be arranged a private vehicle. The Airport High Express and S101 National Highway are the main roads for tourists. View more >>
Lhoka Weather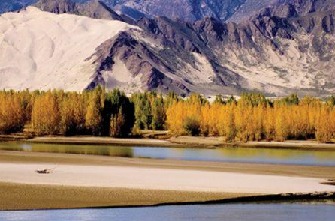 The main characteristic of Tsedang is the continental plateau climate. The annual temperature of Tsedang ranges from 5 to 8°C. The rainy season is from June to September, and it always rains at night. The rainfall in the whole year is about 450 millimeters.

The best time to visit Tsedang is from May to November. While if you want to visit some low-altitude places such as Samye Monastery, Yungbulakang Palace, and Yamdrok Lake, you can also go to Tsedang in winter. Summer is the ideal time for travelers because of the warm weather. The maximum temperature in the daytime is about 16 ℃, and the minimum temperature at night is about nine degrees. View more >>
The Best Place to Stay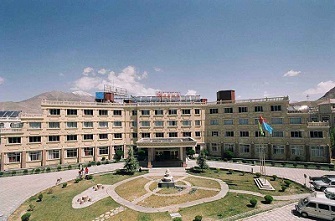 There's one four-star hotel, many three-star hotels, and a variety of guesthouses for visitors to choose from. The price is between 200 and 500 yuan. We recommend our customers stay at Tsedang because most of the accommodation in Lhoka concentrates on Naidong Road in the town. View more>>
Lhoka Food and Cuisine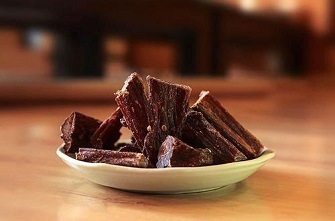 In Lhoka, you can try the authentic Tibetan meal. The staple food is mainly beef and mutton, complementary food is vegetables and various kinds of snacks made of highland barley, such as Zanba, crisp cheesecake. The drinks mainly include butter tea, sweet tea and highland barley wine, etc. But some people can't get used to it, so please lower your expectations. The Tashi Restaurant and The Lhasa Restaurant are recommended.
Lhoka Travel Tips
Tip One: The history of Shannan can date back to ancient Tibet time. In the past, Shannan is known as the Yalong which is a name for a river. As the birthplace of Tibetan culture, Shannan was the center of the first Tibetan Empire.

Tip Two: The complex geographic environment shapes the unique terrain in Shannan. With lower terrain in the north and east, Shannan enjoys majestic landscapes. Grand mountains, tranquil lakes, deep valleys, and running rivers spread from the south to the east, which makes Shannan more mysterious and attractive.

Tip Three: Shannan is famous for the soft jade in Qonggyai County, Pulu and textile products in Jedexoi, traditional Tibetan incense, Thangka, Tibetan Opera mask and so on.
Recommended Tour Packages