Motuo
by Zoe
Last Updated: 2021-12-09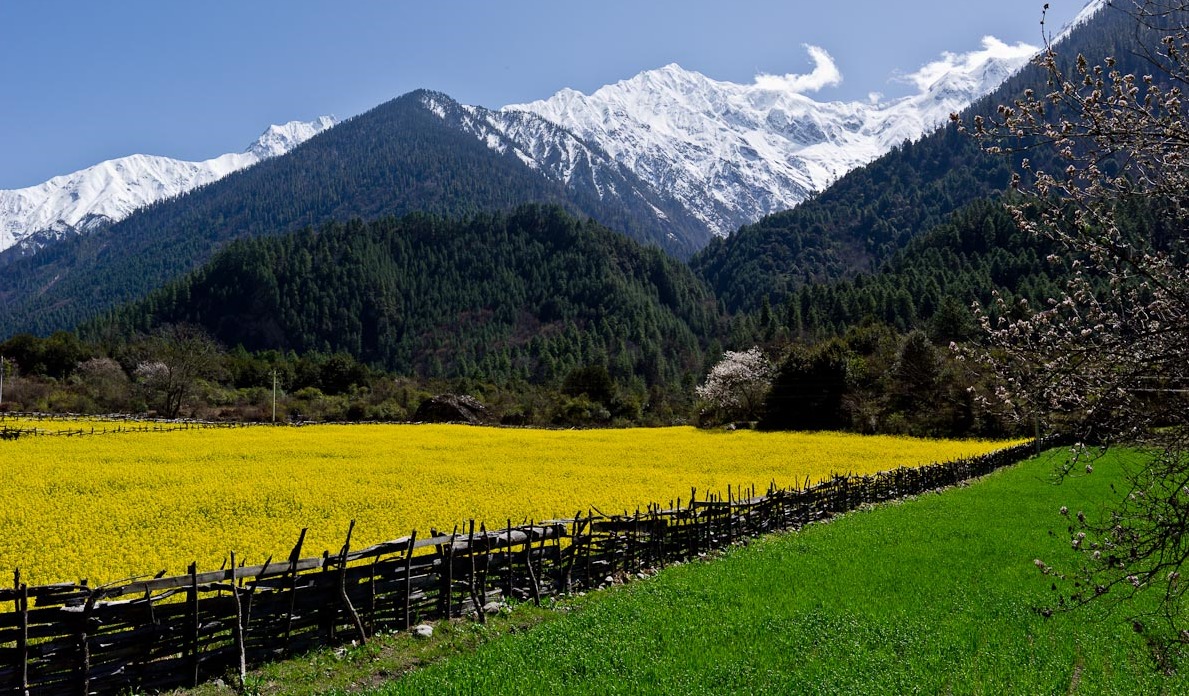 Motuo, located in the southeastern part of Tibet, lies deep in the lower reaches of the Yarlung Tsangpo River. It means the "Hidden Lotus" in Tibetan. Tibetan Buddhists also call it "Pemako"(Lotus Array). It exists as a symbol in the hearts of Tibetans. It is said that if you look down at Motuo from the sky, it looks like a fresh and refined lotus flower, with the surrounding mountains as petals and the central county of Motuo as stamens. Trekking into Motuo is just like wandering around the world because here you can see natural vegetation from all over the world.
Best Time to Visit Motuo
In Motuo, it's like spring all year round, with plenty of rainfall and a mean average temperature of 16℃. The best time to travel to Motuo is between May and October each year. From May to August, you can still see the snow scene of Doxiong La Mountain. Although you will also encounter the rainy season in summer at this time, it is also a unique experience to be able to appreciate the snow scene and to walk through the virgin forest in the rainy season. Starting in May, the flowers on the entire plateau area are blooming. Only when you choose to travel to Motuo at this time can you feel the unique charm of the plateau.
How to Get to Motuo?
You can take a car or a plane from Lhasa to Nyingchi, or you fly from Beijing, Chengdu and other places to Nyingchi Mainling Airport, then transfer to Pai Village.
Trekking Itinerary to Motuo
Generally, there are two routes to trek to Motuo. One is from Pai Village and the other is from Bomi. Many trekkers usually get into Motuo from Pai Village, and leave for Bomi, so that they will not miss every beautiful scenic place.
Day 1 Pai Village- Songlinkou(3.550m)- Doxong La Mountain Pass(4.221m)- Lage(3.250m)(38kms)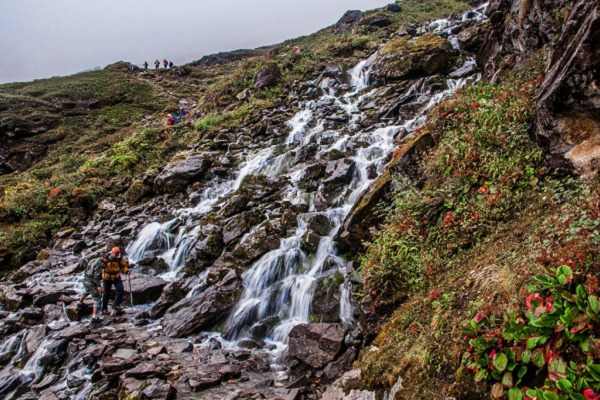 In the morning, you will get to Songlinkou from Pai Village by car, where the actual trekking begins. The path up the snowy mountains is steep and stony. In May or June, a large area of snow begins to appear halfway up the mountain, and the whole top is covered by ice and snow. It's easy to get lost so it's necessary to hire a guide to lead the way. It's best to cross over the Doxong La Mountain before 1 p.m as the weather change in Tibetan areas is quite large. The major scenic spot of the whole journey is Namcha Barwa, which stands between heaven and earth. It is also a pleasure to overlook the snow-capped mountain quietly. After passing through an open meadow, you will arrive at the camping site of the first day - Lage. It takes about 9 hours on foot.
Day 2 Lage- Hanmi (2.240m)(30kms)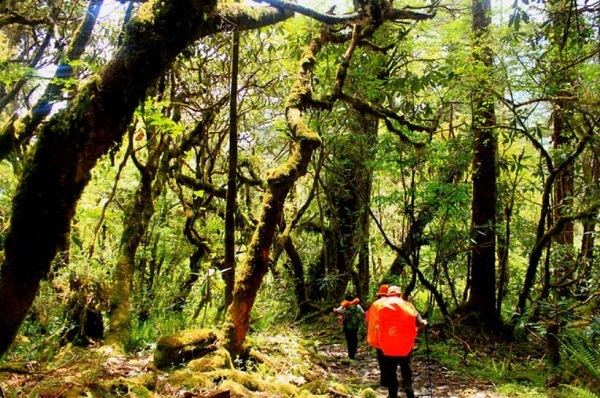 The elevation from Lage to Hanmi keeps dropping, and it's basically primitive sceneries of tall virgin forests as well as many large and small waterfalls. The whole section of the road is infinitely good, but it is still muddy when it rains. When hiking to Hanmi, you need to be aware that there will be more leeches. Many leeches are hiding behind green leaves. When people pass by, they will cling to people. So don't expose your arms or Thighs because of the hot weather. It's best to take precautions in advance. After the big cave, you will reach the overnight stop in Hanmi. The entire trekking takes 9 hours.
Day 3 Hanmi - Beibeng ( 28kms)
Starting from Hanmi, you will pass through the leech area, it is better to use plastic tape to tie the legs to avoid being stung and it's effective. After crossing Ani Bridge (Bridge NO.1), you will arrive at Laohuzui (Tiger's Mouth). It is a road cut out from the cliff. This road goes straight along the canyon. The narrowest part is half a meter wide and needs to be passed sideways. Later, you will go through Bridge NO.2 and NO.3, where are a number of large and small landslide areas and only one person can pass each time. Have your teammates observe if there are falling rocks above. After Bridge NO.3 and Jiefang Bridge, you will arrive at Beibeng Village. You may choose to get back to Motuo county or continue trekking. The whole trekking is about 10 hours.
Day 4 Beibeng - Motuo (35km)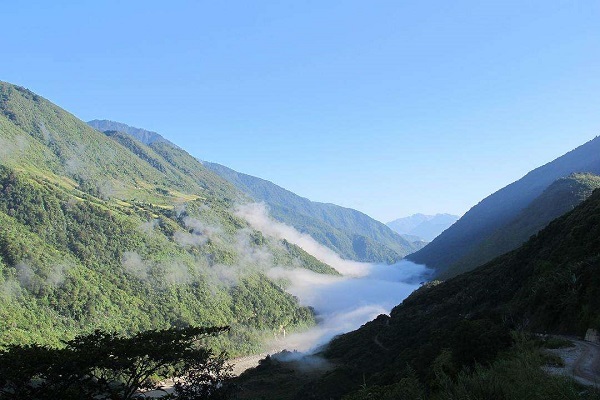 The journey on this day is accompanied by the Yarlung Tsangpo River, and tropical plants grow wildly on both sides of the trail. Under the canyon is the steaming river surface, the magnificent river has been running for thousands of years. On the way, you will meet some old bridges and passing caravans. After passing through Yarang Village, continue forward. You can see Motuo on the other side of the mountain around three o'clock in the afternoon, where the mountains and rivers are set against the snow-capped peaks, creating an isolated place.
Related Articles
Ask a Quick Question Below? Or Call 0086-891-6679450
Email response within 0.5~24 hours.