As neighbors covered by snow, Nepal and Tibet share both Buddhism and the Himalayas. Nepal owns unique culture and breathtaking landscape, and it's a popular destination for travelers all around the world. Home to 10 UNESCO cultural and natural heritage sites, Nepal is not only a place for visual feast but also a cultural center. Having Nepal Tibet tour, you can explore two dream destinations, both Nepal and Tibet, in a whole journey.
Traveling to Tibet from Nepal is easy. Although there's no need to apply for a Chinese Visa, a Tibet Travel Permit and a China Group Visa are necessary. As you can see from its name, international travelers going to Tibet should be organized in a group. With a Tibet Travel Permit issued by Tibet Tourism Bureau, you also need to send your passport scan to a Tibet Travel Agency, to gen an invitation letter for applying for the Group Chinese Visa for you. This visa is issued by the Chinese Embassy in Kathmandu and usually takes 3 working days. It's valid for 30 days and covers the destinations in Tibet and China in your itinerary. We guarantee you the visa and a wonderful group tour, you will have an unforgettable journey with other travelers, and have the opportunity to make friends with them. Just contact us, send us your document and check your schedule, we will offer you the best tour in Nepal and Tibet.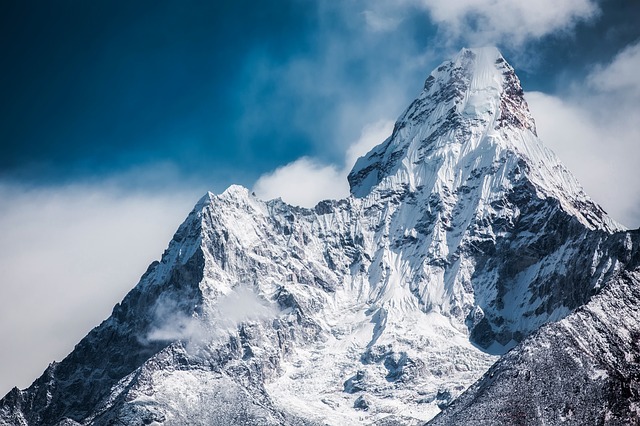 Nepal is the kingdom of the Himalayas, and also a kingdom with ancient culture. In our itinerary, you won't miss any must-see sites in Nepal. Swyambhunath Stupa, Boudhanath Stupa, Pashupatinath Temple, Bhaktapur Durbar Square, Patan Durbar Square and Patan Museum are all in our tour packages, you can explore the unique country, just to listen to your own inner voice.
To enter Tibet from Nepal, you have 2 options. Which do you prefer, by plane or drive overland?
Driving along the famous Friendship Highway, which connects Kathmandu with Lhasa, is a unique experience. During the journey, you can stop at Shigatse, the center of Shigatse area, and pay a visit to the Mount Everest and the Lake Yamdroktso. Along the road, you'll have a good view of snow-capped mountains, historical sites, and beautiful monasteries. Once arrive in Lhasa, you can spend some days in this old city, visit must-see scenic sites and then extend your journey to inland cities in China.
Another choice to get to Tibet is by plane. Direct flights are available in Kathmandu. With a flying time of about 1.5 hours, the ticket costs USD300. It's convenient and comfortable to travel in this way, while 2 or 3 direct flights take off from KTM Airport to Lhasa every week in low season. In peak season(from April to October), there's directly flight everyday. Please pay attention, you should show your Chinese Group Tour to board the flight to Lhasa, take care of it.
After land in Lhasa, you will enjoy our colorful itinerary. In the beautiful Lhasa City, you won't miss the famous Potala Palace, Jokhang Temple, and Barkhor Street. We will also offer you a visit to Drepung Monastery and Sera Monastery in the suburb of Lhasa. If you have more than 10 days to enjoy your Nepal Tibet tour, you'll have the opportunity to get to the Everest Base Camp and admire the sunrise and sunset of the highest peak in the world.
Related Articles & Posts
Ask a Quick Question? Ask below or call 0086-891-6873166