As the highest mountain in the world, Mount Everest with an altitude of 8848m has become a final objective for tourists dreaming of getting closer contact with the sky. There are two Everest Base Camps in different nations, Nepal and China. The cause is that the north of Mount Everest is situated in China, and the south of it is in Nepal. So far, for tourists who enter EBC from Nepal, it would be sensible that travelers take the bus from Kathmandu to Jiri or Salleri before they accomplish the rest of the EBC trekking tour. Flying to Lukla airport located in Nepal is an alternative as well, although, in several months, this route is possibly not workable because the airline is quite dangerous in certain seasons. From our experience that it is highly recommended to travel to EBC from Tibet, China. Since the whole summit of Mt. Everest can be viewed without hinder from near mountains ranges. Moreover, taking a tour van to enter EBC in Tibet is optional, while this way is impossible in Nepal. So if you prefer to have a complete view of Mt. Everest, and don't want to trek at the highland, you should not miss the itinerary of Tibet.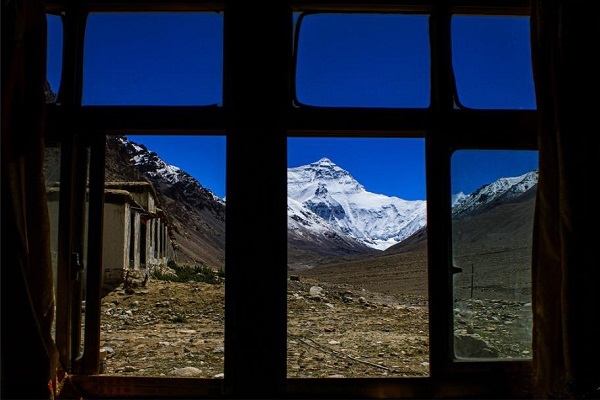 And Everest Base Camp in Tibet, shortened as EBC, literally means the base camp set on the flat area near Mt. Everest, where shops, hotels, and even post offices exist, supporting tourists to scale the mountain and ensuring their life safety. Right now, EBC is next to the Rongbuk Monastery, which is the highest monastery in the world. Lhasa to Everest Base Camp tour is a popular tour route among tourists. On the way to Everest Base Camp, tourists can have views of spectacular landscapes such as Himalayan ranges, glaciers and so on. Therefore, traveling to Everest Base Camp is a must-see attraction for your Tibet travel.
Tingri to Everest Base Camp trek is also a hot trekking trail. Hiking on the roof of the world with an altitude of 5200m is not easy, even if you don't take anything, it equals that you take 30kg baggage at a low altitude area.
When is the Best Time to Go to EBC?
As we all know, the rainy and snowy seasons are not appropriate for tourists to have trekking tours. So regarding the best time to EBC, you are suggested to visit it in Spring(mid-April to early June) and Fall(late September to early November). During these periods, it's not too cold or cloudy, so you are likely to see the golden summit of Mt. Everest from EBC.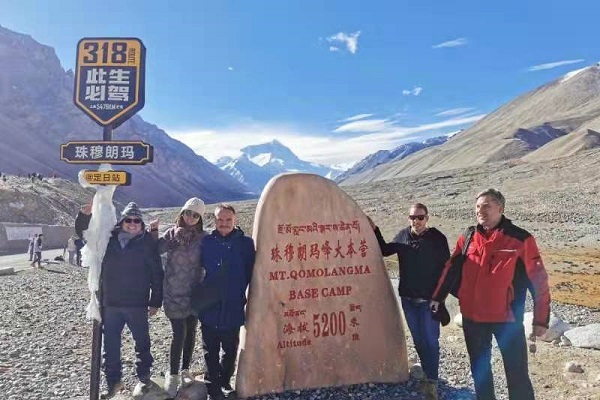 What Shall Tourists Prepare Before Getting to EBC?
It is always advantageous for tourists to be well-prepared when you are planning to have a trip, especially for touring at EBC. Firstly, tourists are expected to take on jackets and warm sleeping bags to keep warm during the cold night. Then please remember to take along your sun cream, sunglasses, or snow glasses used in the snowy season, to avoid intense ultraviolet. Besides, medicine is what you must take in case of altitude sickness or fever comes along. Apart from the things mentioned above, other items such as Lip balm, moisturizer, spare batteries, and food can be taken to help you get through hardship that might occur at EBC.
Offer the world's longest and steepest descent, breathtaking views of the Himalayans and amazing cultural experiences.
Visit holy Lhasa, enjoy fascinating Nyingtri and historical Tsedang, admire Everest and cross Himalayans to Kathamandu.
Cover important sites in central and western Tibet such as Everest Base Camp, holy Mount Kailash and Lake Mansarovar.
Get More Itineraries Including Everest Base Camp
Ask a Quick Question Below? Or Call 0086-891-6679450
Email response within 0.5~24 hours.