Lukla: World's Most Dangerous Airport and Gateway to Mt.Everest
Lukla: World's Most Dangerous Airport and Gateway to Mt.Everest
Lukla Airport is located in Lukla of eastern Nepal, a small town at the foot of Mount Everest. Lukla Airport in Nepal is ranked first among the top ten dangerous airports in the world, and is titled "Runway on the Roof of the World". The airport is the only passage between Kathmandu and Lukla town, with 30 flights taking off and landing here every day. There is no doubt that this is a very small and busy airport. You might wonder why the most dangerous airport is so busy. That's because the airport of Lukla is the only gateway for travelers from Nepal to Mount Everest.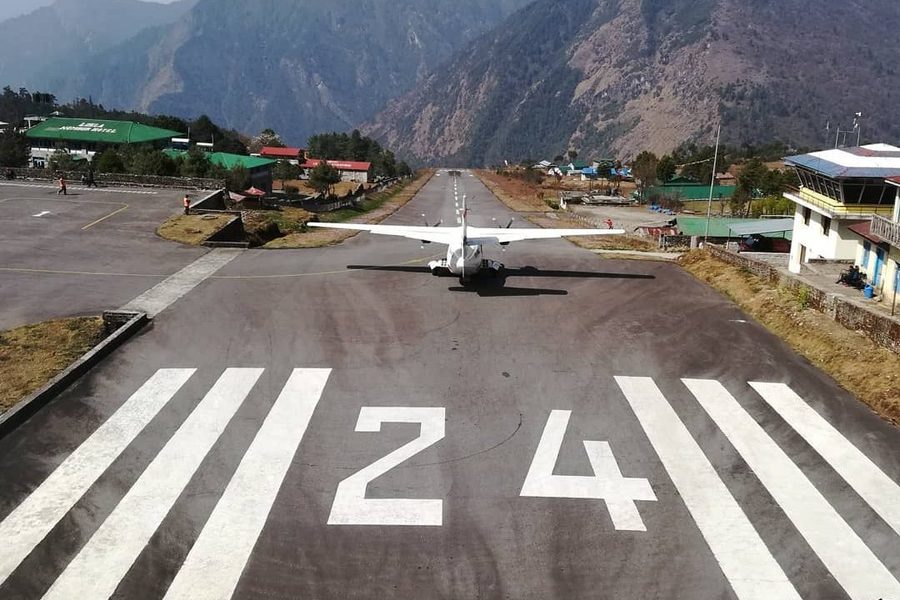 Overview
Lukla Airport, also Tenzing-Hillary Airport, was built in 1964 by Edmund Hillary, the first person to summit Mount Everest. Lukla Airport is nestled among the mountains.
The airport is called "the most dangerous airport in the world" because it sits on a mountainside at an altitude of 2,830 meters and its runway is a very short runway. The asphalt runway is only 457 meters long and 20 meters wide, with 12 degrees slope from north to south.
Tenzing-Hillary Airport
The world-famous Lukla Airport is very distinctive because it was not built by the Nepalese government, but by a New Zealander named Edmund Hillary, who is the first person in the world to climb Mount Everest.
On May 29, 1953, Edmund Hillary and his companion, Tenzing Norgay, a Nepalese Sherpa, climbed Mount Everest at an altitude of 8844.43 meters, setting a new record in the history of human mountaineering. Mr. Edmund is very adventurous. In addition to climbing Mount Everest, he has also climbed all the peaks above 6,000 meters in the Himalayas, a total of 11.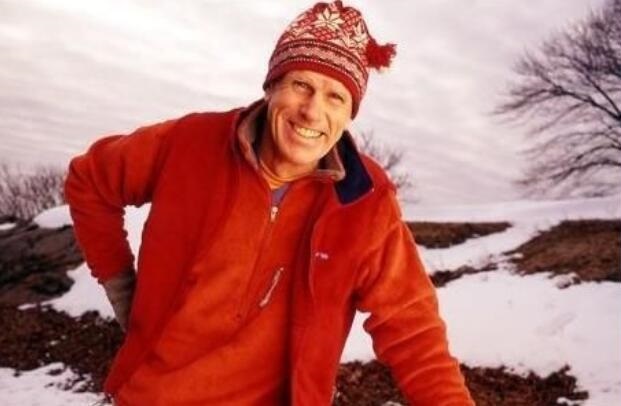 In the process of traveling to and from the Himalayas, Edmund felt that the traffic in this area was too inconvenient for taking a lot of time each time. So he decided that he would build an airport here to facilitate future climbers and return the people.
Knowing that these climbers were going to build an airport, local villagers also actively participated in the construction. For local residents, if the airport is built, it will not only bring more climbers but also improve the local traffic situation. You should know that even till now, there's no access to Lukla and all supplies on the mountain reply on the small airport.
After completion, the runway of Lukla Airport is only about 400 meters, that is to say, from start-up to lift-off the aircraft must take off within the 400-meter runway. Otherwise, it means that people and aircraft will fall into the cliff. Because of this, Lukla Airport has won the title of "Airport of pilgrimage Paradise".
Climate
There's no advanced equipment at the airport of Lukla such as radar systems and air navigation. The only thing that can be informed in advance is the weather conditions at that time. But weather forecasts are actually of little use in highland areas. In places with relatively high altitudes, the weather is changing rapidly, sometimes cloudy and then rainy. The sky might be clear before the plane landed, and it may have been windy and rainy when landing.
Also, due to the high altitude, the airport is often surrounded by clouds and fog, and the visibility is very low. Most of the time, it is like in foggy weather, without radar and navigation's help, the pilot can only observe with their eyes. Therefore, many pilots who have taken off and landed at Lukla Airport have said that taking off and landing here is like driving a manual transmission car on a foggy day, and one must be alert.
This statement is quite vivid. The pilots should not only control the speed with the ups and downs on the runway but also needs to keep their eyes open on the airstrip at all times because they will never know whether there is an aircraft parked there behind the fog. Bad weather is the main reason for many flight cancellations. We often hear the saying that flights from Kathmandu in the early morning only take off when the sky is clear.
Are Flights to Lukla Safe?
After reading all this, you may have a question running through your mind: are flights to Lukla safe? Indeed, the end of the airport runway is a cliff. But if you're going to Everest Base Camp or Gokyo Ri, you can't miss the flight.
In its nearly 60-year history, Lukla Airport has been a huge attraction for travelers who want to conquer Mount Everest. Because travelers need to choose between two options, a 30-minute flight or a two-day hike, from Kathmandu to Lukla town, the starting point of the EBC. In the past 60 years, there have been about 11 air crashes in the flight safety record. That figure is proportional and normal for such a dangerous airport with high demand. If the weather is good, the flight will be spectacular, with views of the formidable mountains and various landscapes of the Himalayas.
Flights to Lukla
During the day when the weather is good, there're daily flights between Lukla and Kathmandu. Although the flight distance is short, rain often occurs in Lukla while the sun is shining brightly in Kathmandu. High winds, clouds, and changing visibility often mean flights may be delayed or airports closed.
4 local airlines fly to Lukla, 3 from Manthali, and 1 from Kathmandu. Nepal Airlines connects to Lukla from Kathmandu, while Sita Air, Summit Air, and Tara Air connect to Lukla via Manthali. Currently, flights from Kathmandu to Lukla are suspended.
One of the easiest ways to book flights to Lukla is to book your tickets online. If you are traveling with a trekking agency, they will book all flights to and from Lukla for you. Nevertheless, the best flights are usually easy to find online and have separate airfares for children under 12.
It is strongly recommended to purchase a round-trip ticket. It's also a good idea to have buffer days in your itinerary, as there's always a chance that flights will be delayed or canceled due to weather.
The official fare for a flight from Kathmandu to Lukla is $179, but the price can range from $168 to $189. The price difference varies due to many different reasons, for example, some portals offer discounts while others may increase prices.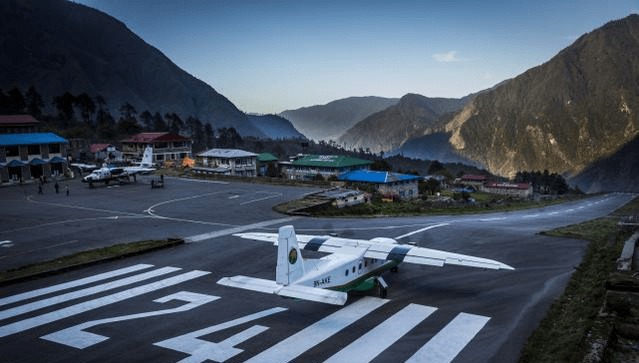 10 Interesting Facts about EBC-Lukla Airport
1. Lukla Airport is named after Sir Edmund Hillary and Tenzing Norgay, the first two people to climb Mount Everest. The 40-minute flight is the fastest way to get to Lukla from Kathmandu, with majestic views of the mountains.
2. In the past the only way to get from Kathmandu to Lukla was a road trip, and it took about a week (5 days) of trekking from Jiri to Lukla.
3. Sherpas, known for their mountaineering skills, were actively involved in the construction of the airport.
4. Lukla Airport has a short runway of 457 meters. It can make a landing or even takeoff difficult.
5. On flights to Lukla, 15kg of luggage is allowed.
6. Sit on the left side of the plane when flying from Kathmandu to Lukla and on the right when returning to Kathmandu. This scenic flight will give you breathtaking views of the Himalayas.
7. The aircraft lands from north to south and takes off from south to north on the downhill runway. When landing, the plane circles in the mountain, and then descends on the uphill runway.
8. The runway is considered a critical passage and is also used by pedestrians to cross either side of the runway.
9. Lukla Airport has at least 30 flights a day or more.
10. There is no air navigation and radar system, only radio communications.
 
Related Articles
Ask a Quick Question Below?
Email response within 0.5~24 hours.