Nepal vs Bhutan, Which is Better for Tourists?
Nepal vs Bhutan, Which is Better for Tourists?
by Zoe
Last Updated: 2022-08-04
Nepal and Bhutan are landlocked countries on the southern edge of the Himalayan mountains and border Tibet on their northern parts. Although both places are small in size, their unique geographical locations and religious cultures are undoubtedly mysterious and attractive to tourists. Bhutan and Nepal are great places for trekking, sightseeing and leisure activities. The stunning Himalayan landscapes and ancient civilizations attract thousands of tourists every year.
Despite the close proximity, the customs and religious beliefs of the two countries are quite different. Known as the Last Shangri-La, Bhutan has a closed environment that has preserved the most traditional aspects of the country. Without environmental pollution, this land is full of greenery so that you can experience the most pristine natural scenery. Nepal, as the kingdom of snow mountains, is famous for its alpine resources and trekking tours. Due to its developed tourism industry, tourists can have a more relaxing and convenient travel experience here.
The fascinating thing about the world lies in the unique charm of each place. How to choose a destination depends on your budget and the scenery you want to see. As two of the most famous Himalayan travel destinations, both countries are recommended. But if you're only going to one place, Nepal vs. Bhutan, which is better?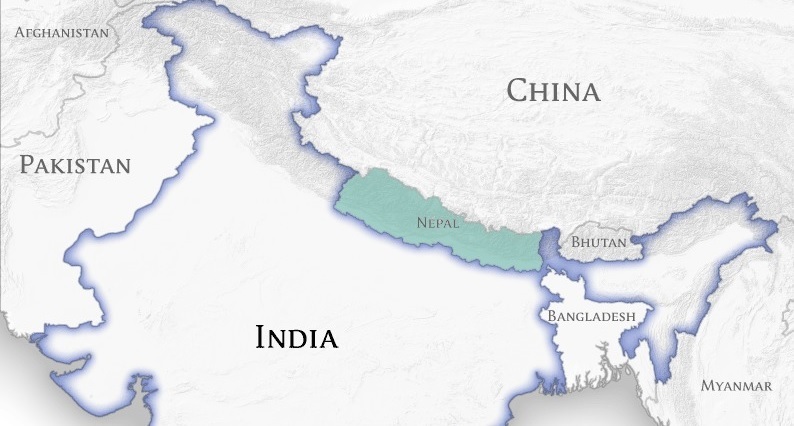 Nepal vs Bhutan, Which is Easier to Get to?
Although Nepal and Bhutan are adjacent to each other, Nepal is easier to get to than Bhutan, since there are many direct flights to Nepal from many countries around the world. While traveling to Bhutan is subject to many restrictions. Tourists can only enter Bhutan from a few designated countries.
How to Get to Nepal?
By Plane:
If you want to travel by plane, there's no direct flight to Nepal from Europe, America, Canada, or Australia. So you need to take connecting flights to Nepal's only international airport, Tribhuvan International Airport. Alternatively, you can reach Nepal from other Asian countries like India, China, Thailand, Singapore and Arabian country to shorten the distance.
By Overland: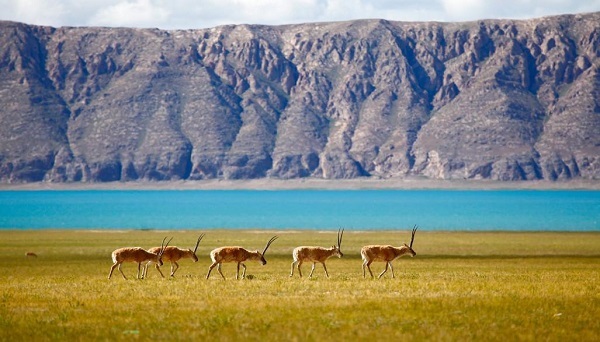 If you want to travel by land, you can enter Nepal via India. The main border crossings are Sonauli/Belahiya for tourists from Delhi, Gorakhpur for tourists from North India, Patna for tourists from Kolkata, Raxaul/Birgunj from Bodhgaya Varanasi and Kakarbhitta, Siliguri from Darjeeling and Kolkata, etc.
Also, you can enter Nepal via Tibet, China. The major border crossing is Gyirong Port. This travel route is highly recommended because you will have the opportunity to experience the breathtaking views along the Sino-Nepal highway from Lhasa to Kathmandu, as well as the stunning spots of interest of the world-class such as Potala Palace, Jokhang Temple, Everest Base Camp, etc.
√ Lhasa to Kathmandu Overland Tour
How to Get to Bhutan?
Bhutan is only accessible by land from India through the borders of Phuentsholing(146.9km from Thimphu), Gelephu(250km from Thimphu) and Samdrup Jongkhar(415km from Thimphu). Since traveling by land is time-consuming, flying to Paro International Airport is the most convenient way to reach Bhutan. Tourists can fly directly to Bhutan from Nepal (Kathmandu), India (New Delhi, Calcutta, Bagdogra, Guwahati and Gaya), Bangladesh (Dhaka), Thailand (Bangkok) and Singapore (Changi).
Nepal vs Bhutan - Required Travel Documents
It makes a big difference in obtaining visas between Nepal and Bhutan. Applying for the Nepal visa is very simple, as it requires a passport, photo, and visa fee. However, Bhutan visas only can be applied through licensed travel agencies.
Visa for Bhutan Travel: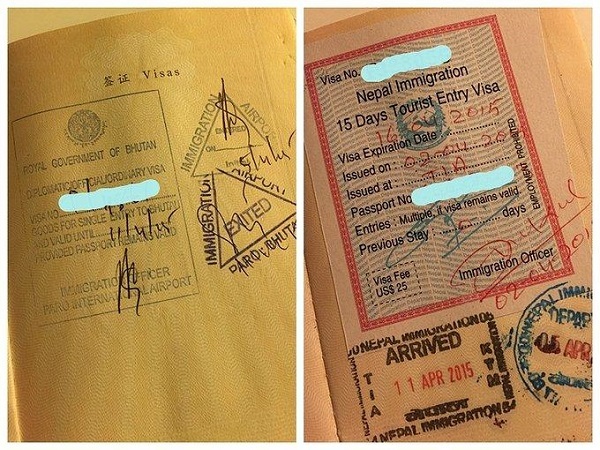 All visitors, except those from India, Bangladesh and the Maldives, need to apply for the Bhutan visa in advance because Bhutan does not have a visa on arrival policy. Applying for a visa to Bhutan is neither done by the embassy nor online. The only way to get a visa to visit Bhutan is to book a tour package with a licensed tour operator, submit your passport color scan, and pay the deposit. After received your payment, your visa will be processed by the Tourism Council of Bhutan(TCB) through the Department of Immigration. Traveling around Bhutan requires different permits, all of which will be handled by your tour operator on your behalf. When you enter Bhutan, you only need to show your visa clearance letter, then the visa will be stamped on your passport.
The visa fee of Bhutan is 40USD per person, and it's valid for 15 days. This travel length is quite enough, even if you are trekking here. >>See more about Bhutan Visa
Visa for Nepal Travel:
Getting a visa to Nepal is simple. Except for Indian tourists(visa-free), tourists from other countries and regions need to apply for a visa to enter Nepal, and tourists from most countries can apply for a visa on arrival to enter Nepal. A small number of tourists from Asian and African countries need to apply for a visa in advance to enter Nepal. The visa on arrival can be processed after arriving at Kathmandu Tribhuvan International Airport or some crossing borders. You can fill in the entry form, paste your photo(passport size with white background), show your passport and pay the fee to obtain a Nepalese visa and enter Nepal smoothly. Nepal visa can be valid for 15 days, 30 days, and 90 days. The fees are USD$30, USD$50 and USD$125 accordingly.
No other documents are required after entering Nepal and you can travel anywhere by public transport. >> See more about Nepal Visa
Nepal vs Bhutan - Best Travel Season
Nepal and Bhutan are both rich in tourism resources and you can appreciate its unique scenery in different seasons. Generally, both places can be traveled all year round. But there's still some slight difference.
Best Time to Visit Nepal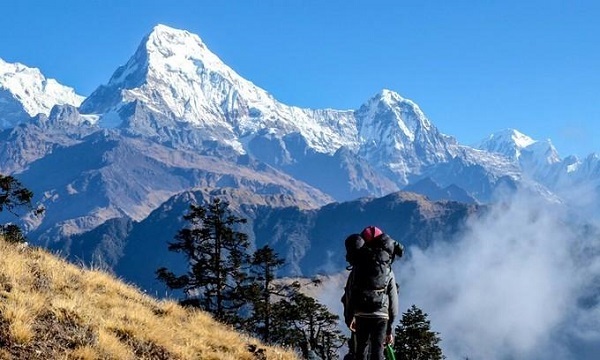 Nepal has a typical monsoon climate, and the weather here is very agreeable all year round. But there is a difference between the dry season and the rainy season. In the dry season, it is more suitable to travel to Nepal.
The rainy season in Nepal is from June to September each year. The annual precipitation is almost concentrated in these months. Traveling to Nepal during this period, you may not be able to travel due to heavy rain, and the roads are relatively muddy. Even natural disasters such as landslides may occur. And visibility is not high in the rainy season, so there are certain restrictions on travel.
The dry season is from October to May of the following year, also the best time to travel to Nepal. At this time, there's relatively little precipitation and the road conditions are ideal. So tourism is rarely restricted by the weather. Especially in October and November, the climate is warm like spring, and the scenery is picturesque everywhere. There is also the most important and lively festival in Nepal in October every year-the Dashain. In winter, it's not very cold but you can see the Himalayas with dazzling clarity. 
Spring is the most beautiful season in the Himalayas. Besides the snow-capped mountains, you can see alpine rhododendrons all over the mountains. >> See more about the best time to visit Nepal
Best Time to Visit Bhutan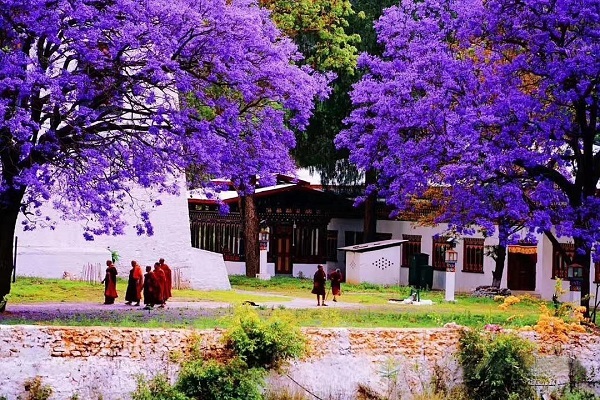 Bhutan is located in the subtropical zone, at the southern foothills of the Himalayas. Due to its unique geographical and geological characteristics, the altitude changes drastically and the climate varies greatly. However, the main tourist areas are basically at low altitudes, so Bhutan is suitable to travel all year round. You can see different natural scenery if you go there in different seasons.
The best time to travel to Bhutan is spring and autumn. Autumn (September to November) is the best season to travel, with good visibility for photography and trekking. Spring (March to May) shares the same good weather when you can also see a variety of plants and birds. Also, you can witness the Tsechu festival in Bhutan during this period, which is definitely a highlight of your Bhutan tour. In winter (December to February), the central and eastern parts of the country are temporarily closed to visitors because of the snow but this is a great time to visit Paro and Thimphu in the west. The weather is warm and sunny during the day whereas it can be cold at night. The good thing is that the cars and hotels generally have heating. Just bring a warm jacket when you go out during the day. Summer (June to August) is the rainy season in Bhutan. If you choose to travel during this period, it is recommended to bring rain gear with you. Nevertheless, the lush green farmland and forests at this time are also great scenery.
Nepal vs Bhutan - Travel Costs
Nepal is a popular travel destination for backpackers. In addition to transportation costs, local accommodation, food, and entrance fees are relatively low, which can be afforded by most people. Bhutan, in order to maintain its tradition and environment, promotes high-end tourism, with a designated consumption of at least US$250 per day.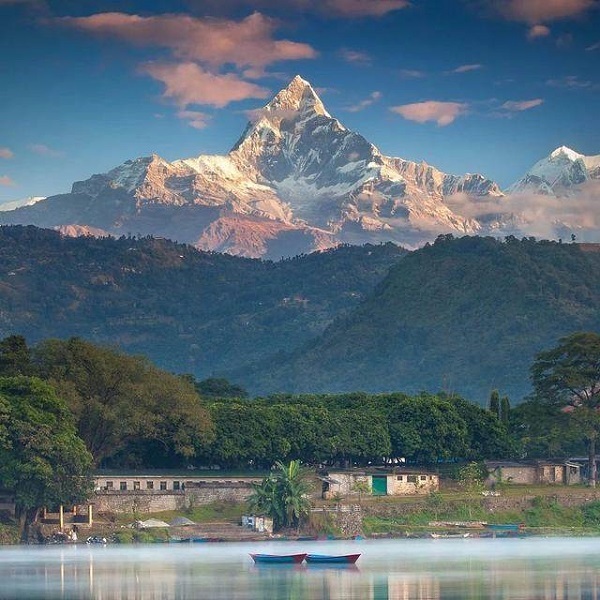 Nepal Travel Costs
Nepal is a well-known cheap travel destination in the world. Not only is the domestic transportation and food cost low in Nepal, but you can also choose accommodation at different prices through your budget, ranging from guesthouses to five-star luxury hotels. Most of the famous sites in Nepal are free of charge and the most expensive expense is probably the air tickets. Excluded the air tickets, in general, the travel cost in Nepal is about USD$100 per day. If you want to trek, you have to get a trekking permit in Pokhara or Kathmandu, which costs about NPR 4000 (about USD$ 35).
Bhutan Travel Costs
Compared to Nepal, Bhutan travel is much more expensive. The government stipulates that tourists who travel to Bhutan, including accommodation, transportation, and tour guides, should spend between US$200 and US$250 per day. After the payment is completed, the travel agency will help you apply for the visa. From March to May and September to November each year, the travel cost in Bhutan is USD$250 per day. From June to August and December to February each year, the travel cost in Bhutan is USD$200 per day. Except for shopping, all expenses are included.
Nepal vs Bhutan - Which One is Better for Trekking?
There is no doubt that Nepal is one of the best trekking destinations in the world. Eight of the world's top ten peaks are in its territory, which attracts countless tourists to explore the beauty of snow-capped mountains. The main trekking routes in Nepal are all around Pokhara, and there are as many as a dozen routes to choose from. Regardless of the length of the route, there are complete accommodation and dining facilities along the way, and you can trek under the snow-capped mountains. Many classic routes such as ACT (Annapurna Circuit Trek) and EBC (Everest Base Camp) are very famous.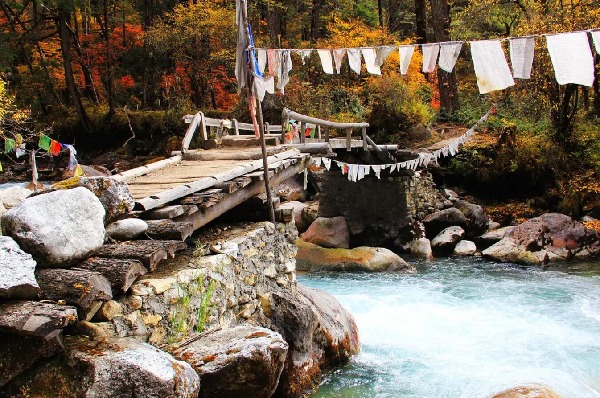 Bhutan is also an ideal destination for trekking in the Himalayans. Compared with trekking in Nepal, the mountain views along the trekking in Bhutan may not as magnificent as Nepal, but its scenery is relatively more primitive and natural. The Bhutan Tourism Bureau has planned more than 20 formal trekking routes across the country. These routes connect remote villages scattered all over Bhutan or take some ancient commercial roads as trekking routes. During trekking, tourists usually eat and live in tents. There will be a feeling of isolation from the world, completely exposed to the embrace of nature. The snowman trekking route is the most well-known and one of the ten most difficult trekking routes in the world. For most tourists, Druk Path Trek is a classic trail.
Nepal VS Bhutan - Religious Beliefs
Although both countries have many religious beliefs, there are significant differences in their religious circles. Bhutan is a universal religious country and there are three main religions: Tibetan Buddhism, Hinduism, and Bhutan's primitive religion, among which Tibetan Buddhism is the official and most prominent religion in Bhutan. Due to the long history of religion and its profound influence on every aspect of life, temples are the must-visit places during your trip to Bhutan, from which you can learn about the history of Bhutan and appreciate the exquisite architecture, such as Taktsang, Punakha Dzong, Paro Dzong and Kyichu Lhakhang.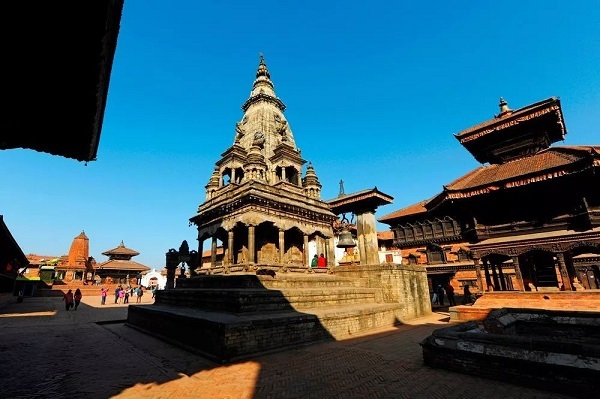 Nepal is also a religious country and there're many religions. Unlike Bhutan, the official religion of Nepal is Hinduism. 90% of Nepalese believe in Hinduism. In addition to Hinduism, Buddhism is also popular in Nepal. In the birthplace of Buddha Sakyamuni, 8% of Nepalese believe in Buddhism. Here Hinduism and Buddhism blend well and are difficult to separate. You can see Tibetan Buddhists and Hindus in Kathmandu often worship at the same temple. The Kathmandu Valley is full of fascinating ancient temples, places of interest of Hinduism, which is worth the effort to visit.
Related Articles
Ask a Quick Question Below?
Email response within 0.5~24 hours.