Things to Know Before Visiting Nepal
Things to Know Before Visiting Nepal
With amazing natural beauty and immense spiritual kindness, Nepal attracts tourists from different countries to travel to this land. Located between the majestic Himalaya Mountains, Nepal is considered a masterpiece of nature. Although Nepal is a small landlocked country, it is one of the best destinations in the world, with challenging trekking routes, breathtaking glaciers and picturesque valleys. Whether you're exploring Kathmandu Valley, trekking the Annapurna Mountains, tracking rhinos and tigers in Chitwan, or venturing to Everest Base Camp, this exhaustive list of things to do in Nepal caters to people of all interests.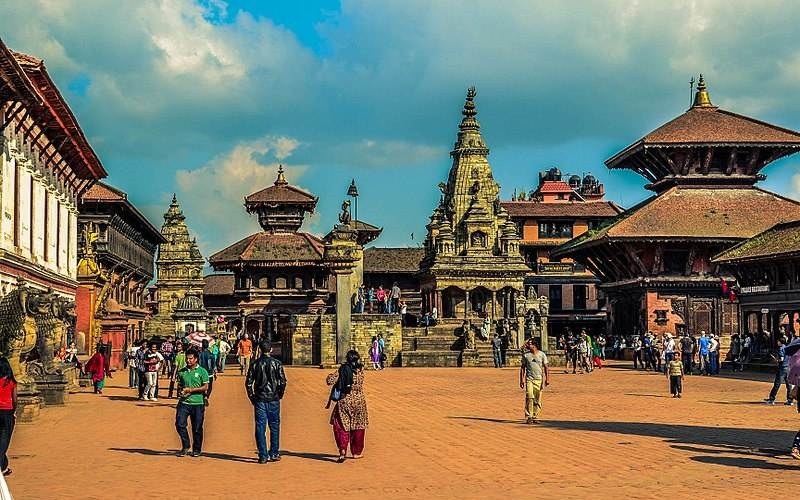 How to Get to Nepal?
Tourists can travel to Nepal by air or by car or by railway which depends on your departure place, distance and your preference.
1. By Air
Taking flights to the Tribhuvan International Airport in Kathmandu, Nepal seems to be a fast and convenient way to travel to Nepal. Currently, Tribhuvan International Airport is the only international airport in Nepal. By the way, the airport is just 6km away from downtown, so it's easy and cheap to take a taxi there. Every year, from October to November and from February to March are the peak tourist seasons in Nepal, so please book the flight tickets in advance.
From England and Ireland
There are no direct flights from London, Ireland or other European countries to Kathmandu, so there's a stopover during the flight journey. And the ticket fare varies in seasons, from £650-900 in the peak season (late September to mid-November, late February to late March, and Christmas) to £450-500 in tourist off-season. The flight time is about 12 hours.
From USA and Canada
From the US, tourists from the east coast can fly to Kathmandu via Europe and tourists depart from the west coast to Kathmandu via the Far East. Flight time is estimated at 20-24 hours. The airfares for both the East and West coasts are around US$1500-US$2000 in peak tourist season. From Canada, tourists from Toronto can fly to Kathmandu via India or the middle east, and cost around Can$1600–2000 in the high season.
From Australia and New Zealand
Tourists fly from Australia or New Zealand to Kathmandu always transit in Bangkok or Singapore. The second option is to fly to India first and then to Kathmandu by plane or by car. The last option is to have a layover in Hong Kong. Airfare from Singapore or Bangkok to Kathmandu is AU$1,800 or NZ$2,400 in the low tourist season.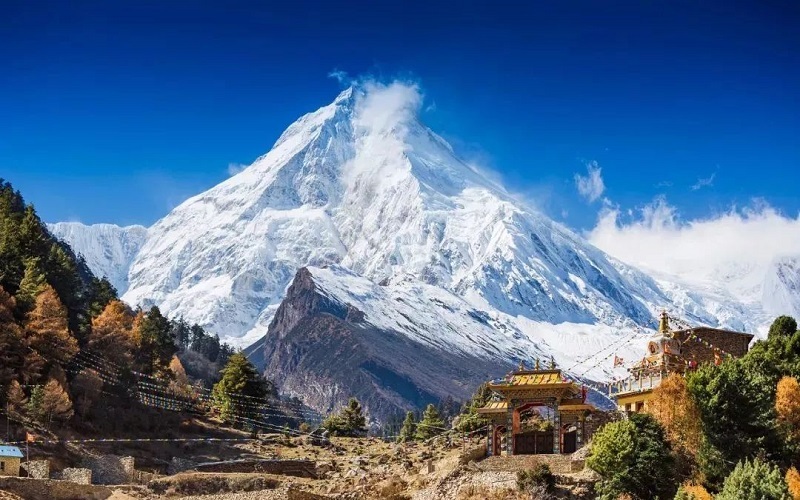 2. By Bus
Road trips are an economical and scenic way to reach Nepal. If you travel from Tibet or India to Nepal, it is possible to drive a car to Nepal.
For tourists from India, there're six ports of entry to Nepal. For those from Delhi or Varanasi, the most popular border is Sunauli where you can easily find direct air-conditioned buses to Kathmandu, as well as private cars for rent.
For tourists from Tibet, you can get to Nepal through the border of Gyirong in Shigatse and Purang Border in Ngari (only open to Indian pilgrims).
3. By Railway
Currently, only India and Nepal are connected by train. From Gorakhpur Town in Uttar Pradesh, India, you can take the train to Janakpur in Nepal via the Sunauli border. After that, it takes about 6 hours by bus or taxi to reach Kathmandu.
Nepali Visa
Travelers can apply for a visa on arrival with any valid passport and a passport-sized photo. The duration of stay can be 15 days, 30 days, and 90 days, and the visa fees are: US$25, US$45 and US$90 respectively.
If you want to stay longer after your visa expires, you can apply for an extension of stay at the Department of Immigration. And the extension is subject to a fee of 30 US dollars per month (1-day extension is calculated as 1 month). Within one year, the accumulative period of stay in Nepal shall not exceed 150 days.
Note: In Nepal, overstaying is subject to penalties. The first is to pay the visa fee (30 US dollars per month); the second is to pay the rent, which is calculated at 2 US dollars per day; the third is fine, the amount of which is determined by the Immigration Bureau, up to 7000 US dollars. Those who are unable to make up the above payment will be imprisoned.
How to Exchange Currency in Nepal?
The local currency in Nepal is the Nepalese rupee, but the U.S. dollar, euro, and Indian rupee are all available. And it's very convenient to exchange currency on the streets and ATM machines. The exchange ratio of the US dollar is relatively stable so it's recommended to take the US dollar to maintain its value.
If you carry less circulating cash, it's better to exchange it in the Thamel area of ​​Kathmandu, especially for hiking in mountain areas. You can also exchange foreign currencies at a bank or Money Exchangers. In addition, there are many banks and specialized money changers in the urban areas of Pokhara, Chitwan, etc.
>>See more about Nepal currency
What about the Level of Consumption in Nepal?
Nepal's consumption level is relatively low. In Kathmandu and Pokhara, there are areas where travelers gather. In those areas, a budget hotel costs about US$2~US$5 a night, a set of Dal Bhat costs about US$1~US$2, a bottle of beer costs US$1.5 ~US$2, a glass bottle of Coke is US$0.3, and a 1-liter bottle of water costs US$0.15~US$0.25. The price will be cheaper if you have meals outside of the tourist areas. The level of consumption in Nepal also differs depending on the individual's bargaining ability. Here, you can bargain from air tickets to phone cards.
Transportation in Nepal
Once you arriving Kathmandu, you can take taxis, microbuses, and long-distance tourist buses to visit the attractions in Nepal. If possible, you can rent a motorbike to travel around Nepal. Besides, taking domestic flights to other cities in Nepal, including Pokhara and Bharatpur is also a good option for you.
Nepali Cuisines
Nepalese cuisine is full of spices and rice. The traditional dishes such as spiced lentils and boiled rice with curry, pickled vegetables, and yogurt all have this flavor. And there are also some specialties of fresh fruit, meat and veggie dumplings, and yak products. When having dinner in Nepal, you should keep some things in mind. In general, Nepalese food is always eaten with hands. Due to the large inhabitants of Hindus, Nepalese are used to eating with the right hands. Therefore, before eating, you should wash your hands. During dinner, you should avoid touching water containers and others' food.  Try not to touch others with your left hand during dinner.
Here're some recommended Nepali dishes: Dal Bhat, Momo, Bara, Sel Roti, Yomari, Chattamari, etc.
>> See more about Nepali Cuisines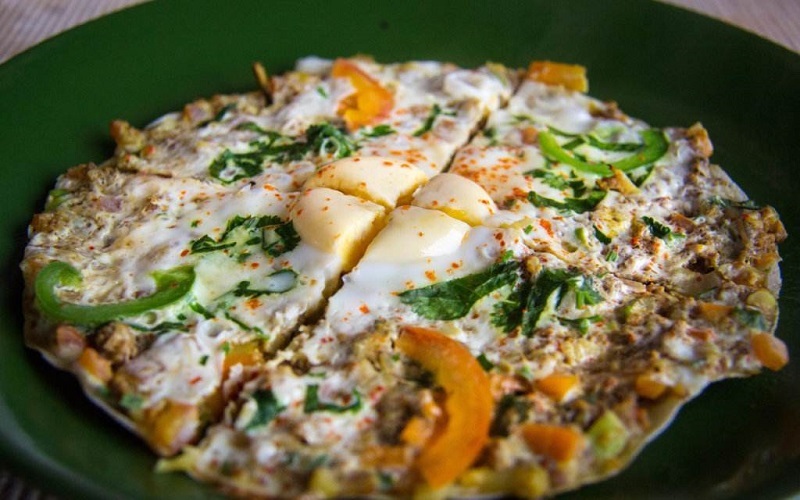 Best Time to Travel to Nepal
The best time to travel to Nepal is in October and November, which is the dry season here. For tourists, it is also the golden season for sightseeing, photographing, and trekking in the year. Therefore, this period is the peak tourist season, and the corresponding tourism cost will be higher.
The second best time is from February to April, which is a good time to visit Nepal. During this period, the climate is mild with dense vegetation and flowers in full bloom, also very beautiful.
The shoulder season refers to December and January. The main problem during this period is temperature. Although it belongs to the dry season without too much rainfall and the air is fresh, there is a large temperature difference between day and night. Especially for those areas at high altitudes, the temperature will be relatively low in the morning and evening. If you want to go trekking, hiking, or rafting in Nepal, it is recommended to avoid this period.
>> See more about the Best Time to Travel to Nepal
Things to Do in Nepal
There is the majority of the highest mountains on earth, stunning scenery, and ancient cities known for their historic buildings, monuments and monasteries. From sightseeing and trekking to rafting and gliding and shopping, there are things to do in Nepal for all ages.
1. Kathmandu Valley
Kathmandu Valley is a wonderful land dotted with temples and pilgrimage sites. Here you may have an opportunity to visit Boudhanath, Pashupatinath, and the famous Monkey Temple. It's better to book a private tour to visit those temples for a reasonable price.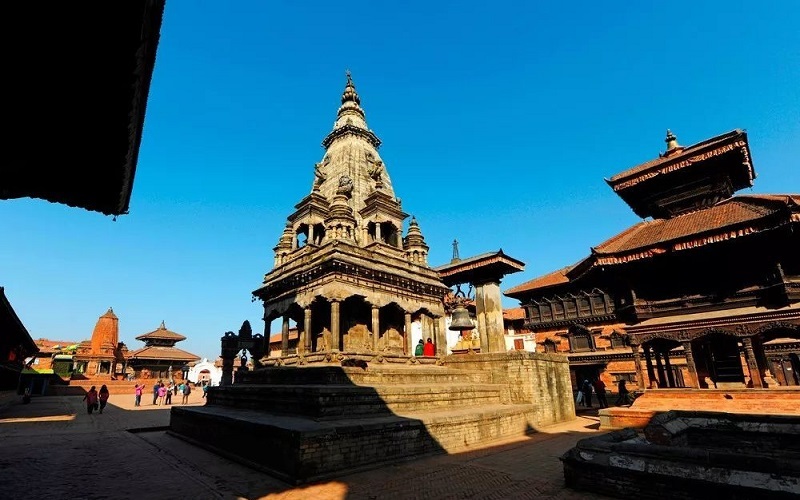 2. Nagarkot
Nagarkot is the top spot for amazing Himalayan views. Club Himalaya is one of the best hotels in the area and it offers 360-degree views of these jaw-dropping mountains.
3. Pokhara
Located in central Nepal, Pokhara is a well-known tourist town and is known as the "Little Switzerland of the East". Fewa Lake attracts countless tourists; standing on the top of Sarankot, you can enjoy the beautiful scenery of the sun-sprinkled snow-capped mountains. If you love adventure, you can also challenge the thrill of gliding from the top of the mountain. Pokhara is still The entrance to the classic hiking route of the Annapurna Mountains.
4. Trekking
With magnificent nature views and a flourishing cultural heritage, trekking in Nepal is regarded as one of the best ways to explore Nepal. There are large quantities of trekking routes including the solo "tea-house trekking", group cultural treks, and Mt. Everest trekking, etc. If possible, you'd better hire a travel agency to help you design the itinerary.
>> See more about trekking in Nepal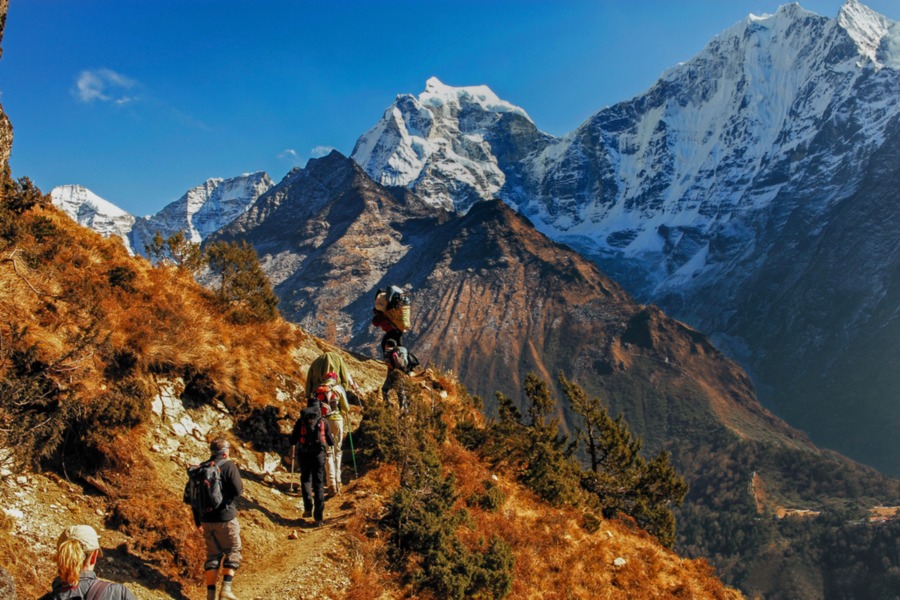 5. Royal Chitwan National Park
The Royal Chitwan National Park is well known for its wildlife and jungle safaris. You will have a chance to see various wild animals such as crocodiles, rhinos, birds, monkeys, sloth bears, and tigers. Unfortunately, this amazing place is not suitable for tourists who suffer the faint of heart.
Be Aware of Local Customs
80% of Nepalese residents believe in Hinduism and about 10% believe in Buddhism. Except for Buddhism and Hinduism, there are still some indigenous ethnic groups who have their own traditions and beliefs. All religions coexist and live in harmony. Hinduism and Buddhism have many things in common and share many monasteries. The diets of Hindus and Buddhists are similar, that is, to avoid pork or beef. There are also many vegetarians who only have vegetarian foods rather than fish or meat. There are also many taboos when visiting Hindu temples. Non-Hindus are not allowed to enter the temples. And it's not permitted to wear leather clothes, shoes, or belts when entering the temple.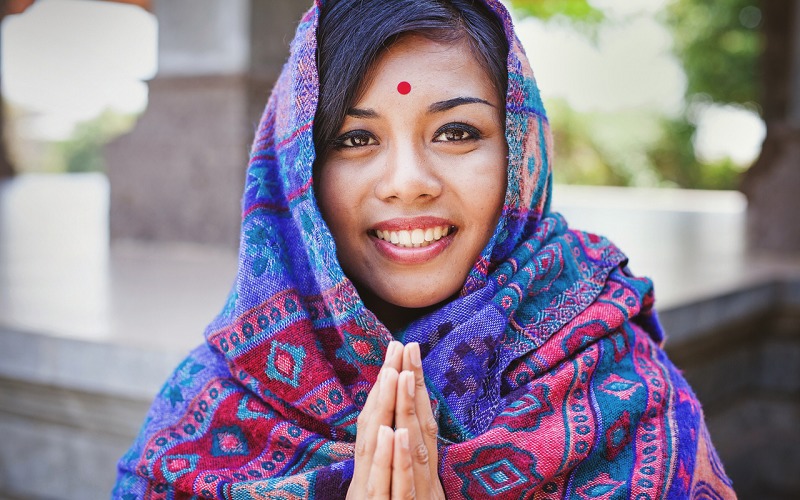 In most countries, nodding means YES and shaking one's head means NO, but in Nepal nodding means no, shaking one's head means yes. Also, Nepalese people generally do not shake hands when they meet but put their palms together. In addition, try not to have any physical contact with women when greeting them as the locals are conservative.
Tips are Welcome but not Mandatory
Generally, it is not necessary to offer it at ordinary restaurants. At some better restaurants, the stores usually add a 10% service charge to the bill. If not, you can tip 10% of the bill to your waiter and he will be greatly appreciated. Some restaurants will also charge a government consumption tax of 13%. Usually, tourists should pay a tip of 10 Rupees(US$0.1) to the room attendant. During your trekking, you may tip US$5 per day to your guide or porter for their good job.
What You can't Bring When Entering Nepal?
Alcohol cannot exceed 1.5 liters. The film is also limited to fifteen rolls. Each person is only allowed to bring one binocular, one video camera, one tape recorder, one camera, and one laptop. And when entering Nepal, all these items need to be declared to Nepal's customs. The Nepalese government stipulates that each foreigner entering the country cannot carry more than US$2000. However, cheques and credit cards can be used freely in Nepal.
What to Pack?
1. Pack comfortable clothes and shoes ( a pair of hiking shoes is necessary)
First of all, you should bring some comfortable clothes that can be easily dressed up and down, such as T-shirt, waterproof jacket, etc., as well as warm clothes such as a down jacket, thermal underwear, a sweat-wicking jacket, quick-drying trousers, etc. Then you are supposed to bring some comfortable shoes that can match your clothes. A pair of hiking shoes is necessary when climbing the mountain.
2. Daily Necessities
If you are trekking in Nepal, the following items are still suggested to take: Hats, gloves(especially in winter), sunglasses, sunscreen, lip balm, masks, headscarves, Thermal flask, sleeping bags, trekking poles, as well as some medicines to avoid altitude sickness such as  Nuodikang Capsules and Nifedipine.
3. Headlamp
As there usually is a power cut in Nepal, You should prepare a headlamp to avoid fumbling around in the dark in your hotel room. You should prepare at least one headlamp and several extra batteries!
Related Articles
Ask a Quick Question Below?
Email response within 0.5~24 hours.