How to get to Tibet from Chengdu
How to get to Tibet from Chengdu
by Ghita
Last Updated: 2018-04-13
Do you know how to get to Tibet from Chengdu? The following text will tell you the detailed information for traveling from Chengdu to Lhasa.
Why Travel to Tibet from Chengdu
1. The Closest Gateway to Tibet Chengdu is the closest gateway to Tibet, traveling from Chengdu to Tibet by flights only take about 2 hours. As the most important hub there are several flights between Chengdu and Lhasa every day. The Flights from Guangzhou, Beijing, and Shanghai to Tibet will go through Chengdu as well. In addition, there are some no-stop flights from Chengdu to other cities of Tibet such as Nyingchi, Shigatse, Chengdu and so on.You can also choose to take trains to Tibet that will take a little more time to get to Tibet.
2. Home of Giant Panda
Chengdu is the hometown of the adorable Giant Pandas. There are thousands of travelers travel to Chengdu to see the Giant Panda. If you have enough time, it is rewarding to take a Chengdu Tibet tour and spend at least 1 day in Chengdu to visit Chengdu Research Base of Giant Panda Breeding.
How to travel to Tibet from Chengdu
1. Travel to Tibet from Chengdu by air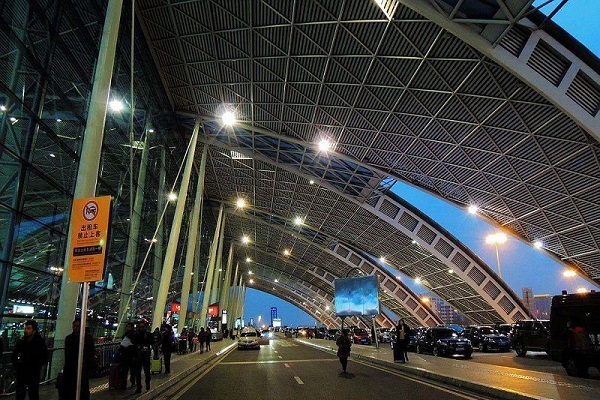 There are several ways to travel to Tibet from Chengdu and the most popular and convenient way to get to Tibet is taking flights to Tibet from Chengdu. Chengdu is a significant international hud in the south-west of China that there are a large number of flights to more than 50 international destinations and over 170 domestic airports. As the best gateway to Tibet, there are several airlines that fly from Chengdu Shuangliu international airport to Lhasa Gonggar International Airport that separately operated by Tibet Airlines, Sichuan Airlines, China Eastern Airlines and Air China. In general, the total journey will take about 2 hours from Chengdu to Lhasa.
2. Travel to Tibet from Chengdu by Train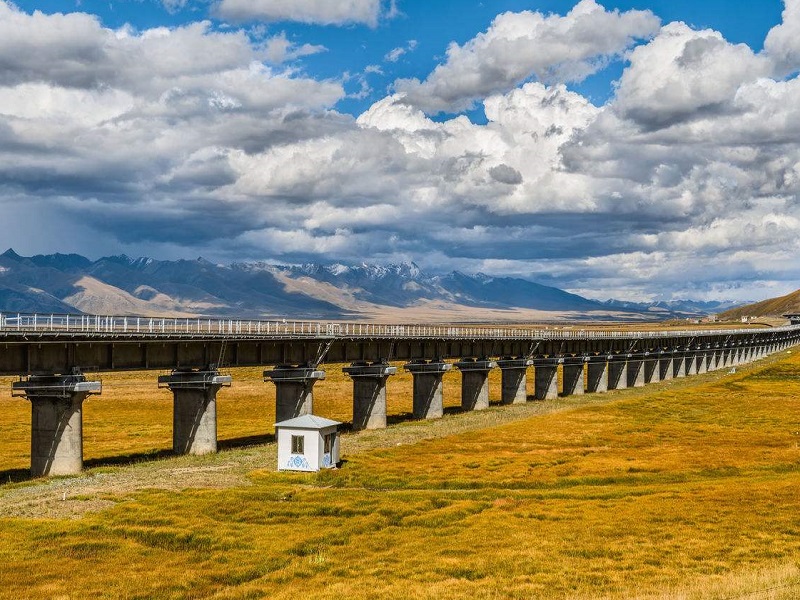 It is absolutely a good idea for tourists to travel to Tibet from Chengdu by train. The Chengdu Tibet Train following the world highest railway, Qinghai-Tibet Railway. It takes about 44 hours for tourists to take Chengdu Lhasa train to Tibet and the Chengdu to Lhasa train, Z322, departs every other day at 21:37 from the Chengdu Railway Station, and arrives in Lhasa train station at 09:55 on the third day. As for the tickets price, it cost USD101 for a hard sleeper cabin ticket and USD161 for a soft sleeper ticket. There is a good new that the direct railway from Chengdu to Tibet is under constructed which will cut down the journey to 13 hours.
3. Chengdu to Lhasa Overland tour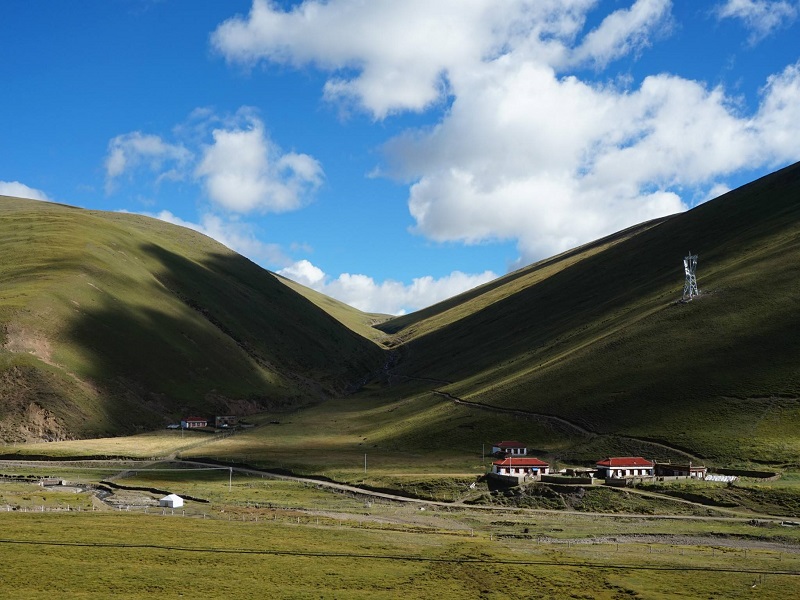 Chengdu to Lhasa overland tour following the most charming and beautiful Sichuan Tibet Highway is the best way to explore the stunning scenery of both Chengdu Plain and Tibet Plateau. Alongside the way, you will go through some beautiful village, appreciate the snow-capped mountains, exuberance forest, and clear rivers. The Sichuan Tibet Highway, an important part of China National Highway 318 (G318) involving two routes to Lhasa from Chengdu, the northern route of Sichuan Tibet Highway and the southern route of Sichuan Tibet Highway. The northern route of Sichuan Tibet Highway covers a distance of 2412 kilometers. Following the northern route of Sichuan Tibet Highway, you will go through Dujiangyan, Danba, Dege, Chamdo, and Ngaqu. The Sichuan Tibet highway southern route to Lhasa dotted with glorious mountains, canyons, and endless grasslands is a golden route for travelers especially photographers.There are prayer flags, Mani stones, traditional temples, and monasteries alongside the way that gives photographers the best chance to record the real-life picture of Tibetans in the villages.
Chengdu to Tibet Travel Tips
1. Prepared for the Tibet Travel Permit
Before your Chengdu Tibet tour, you have to obtain a Tibet travel permit because when broad the train or flights to Lhasa, the Tibet Travel Permit must be checked. According to the government regulation, the Tibet travel permit can only be applied by a Tibet travel agency. So it is necessary for you to work with a Tibet travel agency and they will help you design the tour and apply for the Tibet Travel Permit
2. Choose a Suitable Tibet Tour Package
There are various of Tibet tour package provided by Great Tibet Tour which makes it difficult to choose a suitable tour package. Here I gonna tell you how to choose a suitable Tibet tour package. In general, there are two types of tour packages, the group tour packages, and the private tour packages. If you wanna budget tours, you can choose group package while the schedule and itinerary of the group tours are staid. If you have enough time and wanna have more flexibility, you are supposed to join a private tour which is customized for you according to your demands. On the Great Tibet Tour, you may see that the tour packages are classified by destinations. If Mountain Everest is your dream destination, you can choose an Everest tour, if you wanna travel to Lhasa, you can choose one of the Lhasa tour packages. If you wanna explore the Mount Kailash, the Kailash tour is a cup of your tea.
3. Book the train tickets or flight tickets in advance
 As is so popular of Tibet tour, you should book the train tickets or flights at least one month in advance.
Related Articles
Ask a Quick Question Below? Or Call 0086-891-6679450
Email response within 0.5~24 hours.