Tibetan Handicrafts
by Eric
Last Updated: 2023-01-31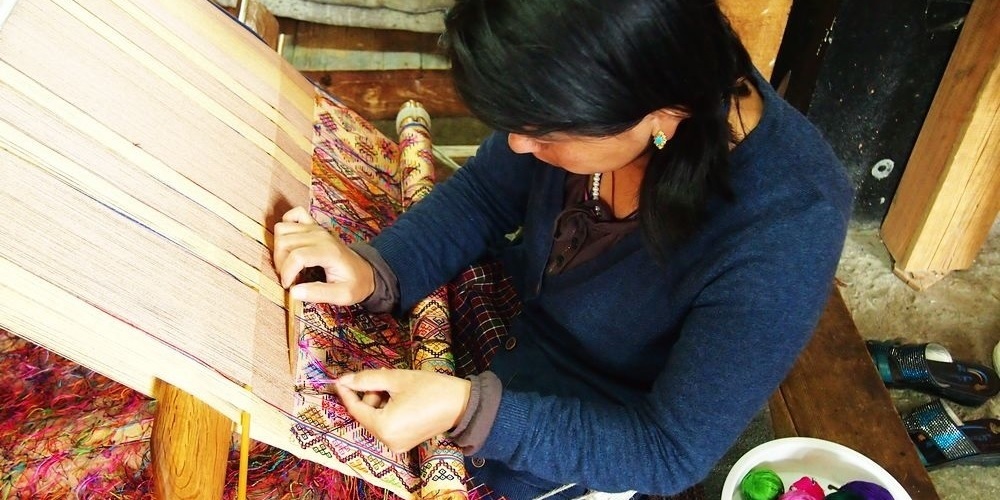 Handmade art has been an indispensable part of the lives of Tibetan people since ancient times. The articles for daily use such as folk architecture, clothing, ornaments, furniture, and other daily necessities are painted, embroidered, and carved with appropriate art patterns. Tapestries, carpets, silver bowls, scabbards, etc. also have patterns and bright colors. Loving beauty is the instinct of the Tibetan people. In their minds, beauty is not only a spiritual need but also a material symbol. In Tibet, it's not difficult to find a beautifully decorated object. On the contrary, it may be more difficult to find an undecorated object. In recent years, driven by the upsurge of tourism in Tibet, ethnic handicrafts with rich Tibetan characteristics have also been loved by more and more people.
When talking about Tibetan crafts, people will naturally think of the splendid golden roof of the temple complex, the gold, silver, and copper irons used in the lives of the people, as well as the following types with unique Tibetan characteristics:
Thangka - with distinctive ethnic characteristics, rich religious colors, and unique artistic style, Thangka has always been regarded as a treasure by the Tibetan people. Due to its complex manufacturing process and expensive materials, Thangka is expensive. Please buy carefully, preferably accompanied by an expert.
Tibetan incense - with more than 1300 years' history, Tibetan incense condensed the hard work and wisdom of the Tibetan people.
Tibetan knife - with artistic appreciation value, the Tibetan knife is also an essential tool in the productions and lives of the Tibetan people, and now it becomes a popular tourist commodity. The most famous Tibetan knives are the Kumpo Knives of Nyingchi and the "Lazi knives" of Shigatse. The silver scabbard is exquisite and the carving is meticulous.
Tibetan medicine - with a history of more than 2,000 years, Tibetan medicine is a collection of traditional medical systems by Tibetans through rich practice.
Tibetan ornaments - polished from the unique Tibetan corals, agate, yak bones, silver and copper, Tibetan ornaments are favored by travelers at affordable prices.
Tibetan mask - is a kind of handicraft derived from religious art. Tibetan masks can roughly be divided into three parts, namely, religious masks, Tibetan opera masks and folk dancing masks. Due to regional differences and different usage, Tibetan masks are colorful and contrasting, with different forms.
Tibetan blankets - with a unique weave, bright colors, simple and auspicious composition, Tibetan blankets have a high worth to collect...
These precious handicrafts are nurtured and developed on Tibet land and passed down from generation to generation. They are also an important part of Tibetan culture.
Related Articles
Ask a Quick Question Below?
Email response within 0.5~24 hours.