Travel to Tibet From Canada
Travel to Tibet From Canada
As a significant part of Chinese culture, Tibet is an ideal travel destination for tourists at home and aboard. If you are a Canada citizen, Planning a trip to Tibet should be put into your schedule. Canada has an association with Tibet in cultures and history. And Vancouver, the third-largest metropolitan city in Canada, is the second-largest Chinese community in North America. Canada also has a Tibetan community, though small in number.
With the unique Buddhist culture and beautiful natural scenery, Tibet is regarded as the most mysterious region in the world. Up to now, there are multiple ways to travel from Canada to Tibet. Here we listed some excellent travel itinerary to Tibet from Canada.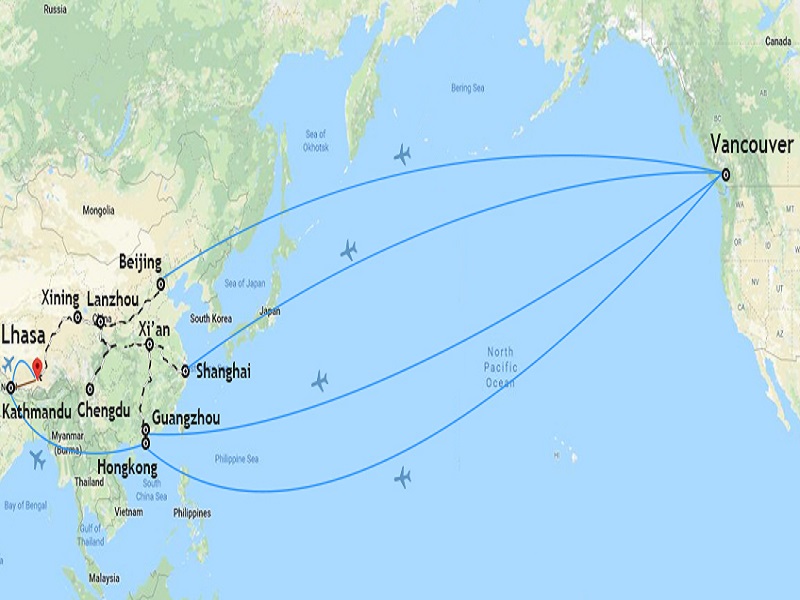 1. Canada-Beijing/Shanghai-Lhasa
As the top two metropolis cities in China, both Beijing and Shanghai operated multiple flights to Vancouver, Canada. Therefore, you can easily take flights to Beijing/Shanghai from Vancouver international airport. Once you arrive in Beijing/Shanghai, you can either take flights to Tibet or take a train to Tibet. It is fast and comfortable to take flights to Tibet from Beijing/ Shanghai. If you take direct flights to Tibet, the total journey will take about 5 hours. Meanwhile, there are also some connecting flights from Beijing/Shanghai to Tibet. If you want to appreciate the breathtaking natural view of Qinghai-Tibet Plateau, you are supposed to take a train from Beijing or Shanghai to Tibet. The train to Tibet from Beijing departs at 20:00 and it takes 40:20h to reach Lhasa. And it costs 1144 CNY (176 USD) for a soft sleeper ticket and 720 CNY(110 USD) for a hard sleeper ticket.
2.Canada- Chengdu- Lhasa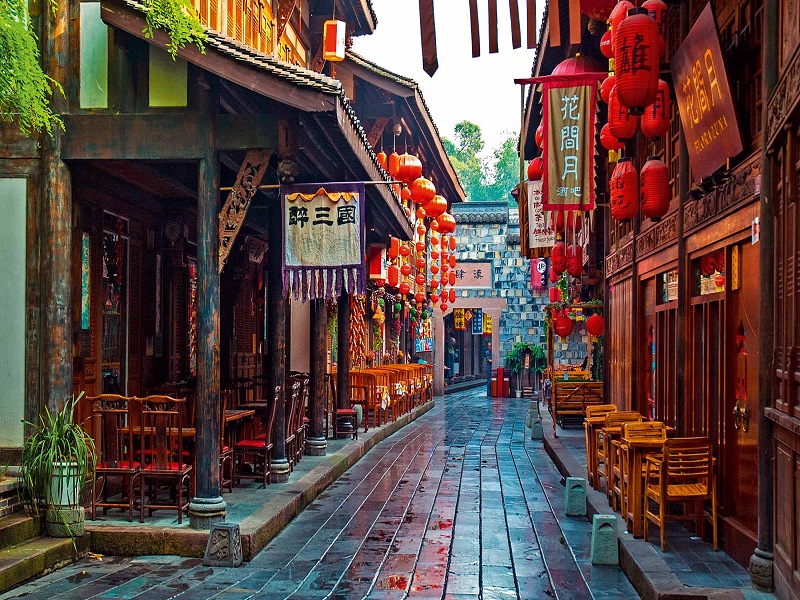 As the closest gateway to Tibet, traveling to Tibet from Canada via Chengdu is such a good idea. At first, taking direct flights to Chengdu Shuangliu International Airport from Vancouver. When arriving at Chengdu, you can take flights to Lhasa or take a train to Lhasa. Besides, there are some flights from Chengdu to other cities of Tibet. Taking flights from Chengdu to Tibet is a time-saving way, which only takes about 3 hours. If you choose to take a train to Tibet from Chengdu, you will follow the Qinghai-Tibet railway and take about 36 hours. The direct railway from Chengdu to Tibet is under constructed now, which will shorten the journey to 13 hours.
3.Canada-Hongkong-Lhasa
Hong Kong is an ideal place for Canadian tourists to land in mainland China. So far, the most efficient way for you to travel from HK to Lhasa is to take a flight to Chengdu and then take a flight or Chengdu-Lhasa train to reach Lhasa. The HK-Chengdu flight takes off at 17:10 and arrives in Chengdu at 19:55 after 2h 45m's flight. Then you need to get your luggage and change flight bound for Lhasa. There are more than ten flights from Chengdu to Lhasa. You also can take direct flights from Chengdu to Shigatse or Nyingchi.
The other option for you is to take Chengdu-Lhasa train to reach Tibet. The train leaves Chengdu at 21:37 and reaches Lhasa at 09:55 after 36h18m's ride. The soft sleeper ticket is 997.5 CNY(153 USD) and the hard sleeper is 627.5 CNY(97 USD). If you have time, you may visit our Chengdu office and meet your travel consultant to get your Tibet travel permit or have a nice chat.
4. Canada-Nepal-Lhasa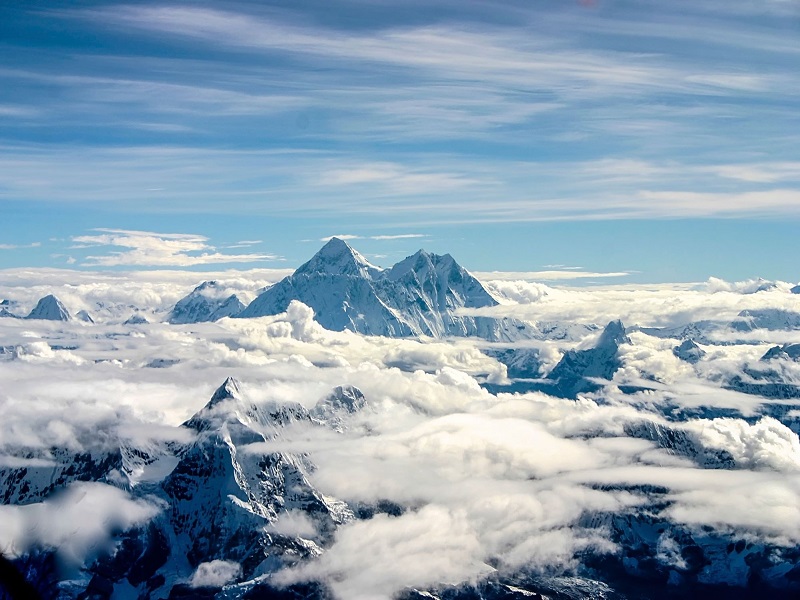 As the only country that operated direct flights to Tibet, Nepal is definitely a popular gateway to Tibet for foreign travelers. Taking direct flights from Kathmandu in Nepal to Lhasa will take about 3 hours. Presently there are two direct flights to Tibet from Kathmandu. One is operated by Air China, another one is operated by Sichuan Airline. However, there is no railway from Nepal to Tibet. So you are not able to take a train to Tibet. Instead, you can drive from Kathmandu to Lhasa, on which you can appreciate the beautiful view of Friendship Highway and Mount Everest.
Documents for your Tibet Travel
1. China Visa/ Group Visa
If you travel from mainland China to Tibet, you need to apply for the China Visa at first. You can apply it at the Chinese Embassy in Canada. However, if you choose to travel to Tibet from Kathmandu, Nepal, you need to apply for a group visa instead of the China Visa.
2.Tibet Entry Permit/Tibet Visa
When traveling to Tibet, you should obtain a Tibet Entry Permit/Tibet Visa. Without it, you are not able to enter Tibet. If you want to explore outside of Lhasa, you also need to apply for the Alien's Travel Permit & Military Permit. Keep in mind that Tibet Entry Permit can only be applied by the local travel agency in Tibet.
Related Articles
Recommended Tour Packages
Ask a Quick Question Below? Or Call 0086-891-6679450
Email response within 0.5~24 hours.