How to Travel to Tibet from US
How to Travel to Tibet from US
Tibet attracts thousands of international travelers every year, more and more travelers from the U.S. want to explore this mysterious culture and unique landscape.
The annual percentage of Americans who visit Tibet has increased in recent years. In fact, statistical data shows that around 50 thousands Americans visit Tibet annually. This is not surprising, knowing that Americans love adventures. Moreover, the amazing beauty of Tibet is spread by word of mouth by those who had already toured Tibet. Besides, some 9,000 Tibetans live in the United States and these ex-pats help spread the word about the enchanting beauty of Tibet.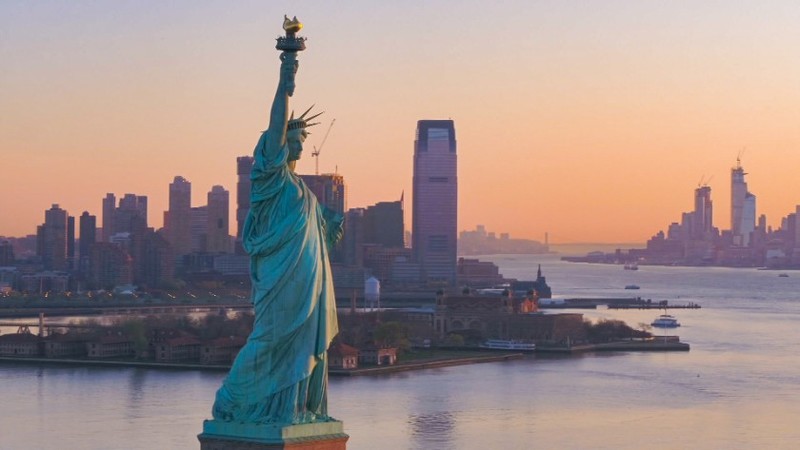 How to Reach Tibet from the United States?
Tibet is isolated, perched in the high Himalayas. If you are from the US, there's no direct flight available to Tibet. You have two route options to enter it. First, your route option is via mainland China through its seven gateway cities. Your second-best route option is via Kathmandu, Nepal.
From the major cities of the United States like San Francisco, Seattle, Los Angeles, New York, Miami, Washington D.C, Dallas, Chicago, Denver, Phoenix, Tampa, New Jersey, etc., you can either book a direct flight to either of seven gateways cities of China or a connecting flight to Kathmandu.
A. Reaching Tibet via Mainland China
The best route option is to fly to gateway cities in mainland China directly then Tibet. There're direct flights to the following cities: Beijing, Shanghai, Chongqing, Kunming, Xi'an, Chengdu, and Guangzhou.
From San Francisco or Los Angeles, for example, you can book a flight to any of these gateway cities. If you depart from JFK International Airport in New York and land at CTU Airport in Chengdu, the non-stop flight takes only 15 hours and costs about 730USD. If you depart from BWI Airport in D.C. and land in PEK Airport in Beijing, the ticket is about 500USD with a 19-hour duration.
Once you arrive in mainland China, you can either book a flight or board a train to Lhasa, Tibet.
By Plane to Lhasa, Tibet
There are daily flights to Lhasa from any of the seven gateway cities of mainland China. Among the seven cities, you are suggested to land in Chengdu because there're more than ten flights to Lhasa every day and the train tickets are cheaper. Chengdu is close to Tibet, therefore it's called the gate of Tibet. The non-stop flights from Chengdu to Lhasa takes about 200USD and the flying time is 2.5 hours, which is really a short journey. In this way, you can reach your dream destination and explore this holy land as soon as possible.
If you choose Beijing, the capital of China, you can board any of the two daily direct flights to Lhasa. These flights take around 4.5 hours to reach Lhasa and would cost you $516 for the economy ticket. These flights are operated by Air China. Please note, there's no direct flight from Shanghai and Guangzhou to Lhasa.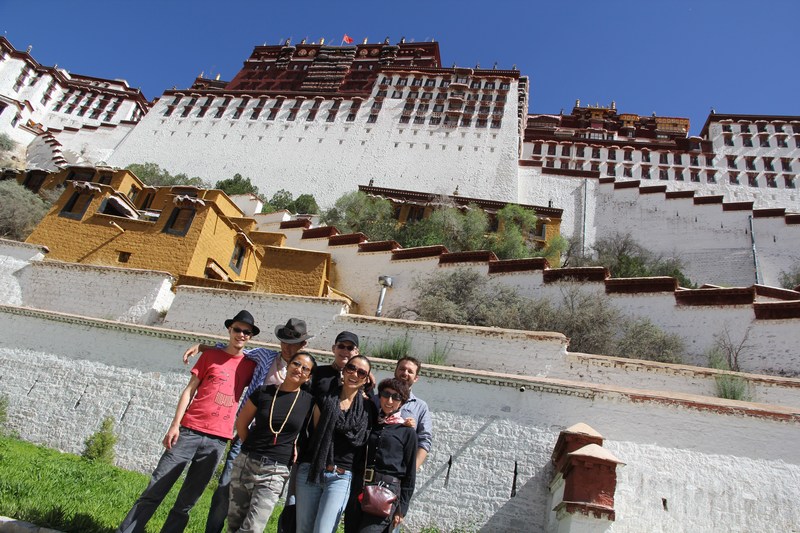 By Train to Lhasa, Tibet
You also can take a train to enter Tibet because you will have the opportunity to accommodate the altitude little by little and enjoy the breathtaking scenery along the railway. Train to Lhasa is available in the abovementioned gateway cities. You are suggested to choose a soft sleeper cabin for better privacy and more comfortable beds. Along the Qinghai-Tibet Railway, you'll have a view of blooming flowers, beautiful pastures, snow-capped mountains, and crystal lakes. These breathtaking sceneries will impress you and offer you an unforgettable journey. If your schedule is tight but still want to witness Qinghai-Tibet Plateau, you are suggested to start your train journey from Xining, where the Qinghai-Tibet railway starts and this segment of the railroad will afford you the most spectacular train travel views.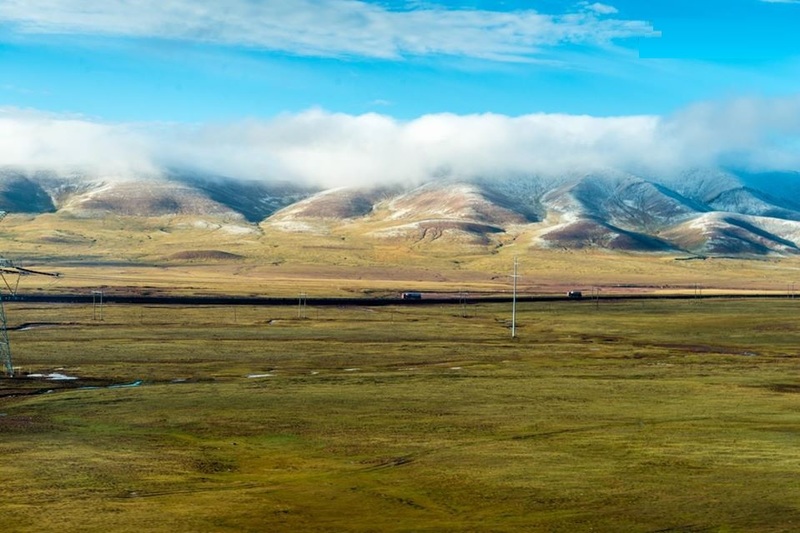 B. Reaching Tibet via Kathmandu, Nepal
You will not find any direct flight to Kathmandu, Nepal from the United States. So, your best option is to take multiple flights from the US to Kathmandu. The shortest multi-flight duration takes 36 hours and 30 minutes. These multi-flight travel will take you to Kathmandu's Tribhuvan International Airport.
Upon arriving at Kathmandu, Nepal, you may either board a plane to Lhasa or make the adventurous overland trip across the boundary of Nepal and Tibet. The first choice is by plane. Direct flights from Kathmandu to Lhasa is available every day, you will land in Tibet after 1.5 hours. However, you can also choose to drive along the Friendship Highway, the famous highway connects Kathmandu with Lhasa, and you'll have a view of changing sceneries on the road.
Necessary Documents for US Tourists
To get started with your Tibet tour, you need to process a few important documents. First of all, you need to have your passport updated. Other than that, you also need to have a Tibet Travel Permit as well as a Chinese Visa.
Tibet Travel Permit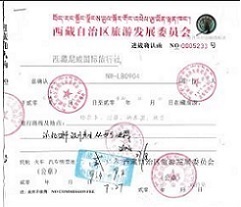 The Tibet Travel Permit is a very important document that you should present on different occasions during your trip to Tibet. The Tibet Tourism Bureau at Lhasa issues this permit. According to the rule, international travelers in Tibet must in an organized group and accompanied by a guide. So you need to book a Tibet tour with a local Tibet travel agency first. Your travel agency will apply for this permit on your behalf. Your tour operator will require you to send a copy of your passport to them so that they can process this permit. It usually takes several weeks to process this permit. As such, you need to have this permit processed way ahead of your tour schedule.
Chinese Visa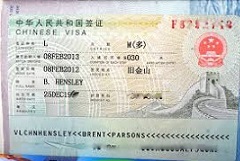 You can secure your Chinese Visa from the Chinese Embassy in the United States. If you live in Washington, D.C., for example, you can secure a Chinese Visa from the nearby Chinese Embassy. Chinese Visa usually costs $140.
To obtain a Chinese Visa, you need to present a valid passport with 6 months validity on the day of your scheduled travel. Then, you need to fill out an application form and present a passport-sized photo. You are also required to present documents about your planned travel and itinerary to China along with your round-trip air ticket booking confirmation and proof of your hotel reservations. You need not mention your intended tour of Tibet.
On the other hand, if you intend to go to Tibet via Nepal, you will need to secure a different type of visa. This visa is referred to as "Group Tourist Visa". The Group Visa issued by the Chinese Embassy in Kathmandu, and you can only apply for it with the invitation letter of a Tibet travel agency. Before you can secure this Group Tourist Visa, you need to have an invitation letter, an original copy of your passport along with a passport-sized photo. The application for a Group Tourist Visa usually takes three business days. So, you need to reach Kathmandu at least five days prior to your scheduled tour of Tibet. Your chosen tour operator will surely be of great help in facilitating your travel permits.
Other Permits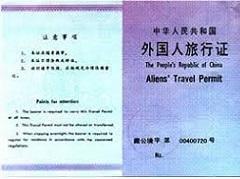 Another permit that you need to have is the Alien's Travel Permit. This is required if you are traveling to parts of Tibet other than Lhasa and Nagqu. Your tour operator will apply for this permit on your behalf. You also need to have a Frontier Pass if you are traveling to areas that are near the borders of Tibet with Nepal and India. This permit is issued in Lhasa by the Armed Police Border Corps of Tibet. If you are traveling to sensitive militarized areas like Nyingchi and Ngari, you will need to have a Military Permit.
Related Articles
Ask a Quick Question Below? Or Call 0086-891-6679450
Email response within 0.5~24 hours.