Amdo Tibet
by Freya
Last Updated: 2022-08-05

Amdo is one of the three traditional regions of Tibet, the other two being Ü-Tsang and Kham. There is a saying in Tibet, the religion of Ü-Tsang, the people of Kham, the horses of Amdo. That is means Ü-Tsang, Kham, Amdo each is known for the religious cultures, people, and horses. Amdo is the home of many important Tibetan Buddhist monks or lamas, scholars who had a major influence on both politics and religious development of Tibet like the 14th Dalai Lama, Choekyi Gyaltsen, 10th Panchen Lama, and the great Gelug reformer Je Tsongkhapa.
Where is Amdo Tibet?
The region of Amdo Tibet lies on the North-Eastern part of the plateau known today as the Qinghai-Tibet Plateau. It covers a large part of present-day Qinghai Province as well as the adjoining parts of Sichuan and Gansu Provinces. Amdo Tibetan area occupies an area of more than 900,000 square kilometers, with a population of more than 6 million. They are all located at the edge of the Tibetan range. Due to geographical relations, Amdo, which's always been on the edge of the central Tibetan area, closely associated with the eastern Han culture and the northern Altai culture since ancient times. Historically, it was also a place where many ethnic groups gathered. In the process of historical changes, various ethnic groups merged and exchanged with each other, gradually formed today's unique Amdo culture.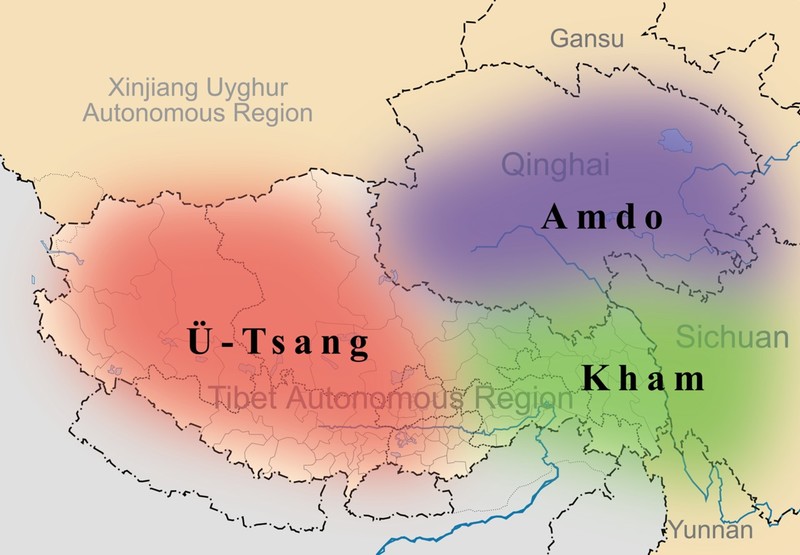 What to See in Amdo Tibet?
Thinking of visiting Tibet? Amdo is one of the best places for first-timers. The Chinese government doesn't regulate travel in the Amdo regions of Tibet as tightly as it does in Tibet, and foreign travelers don't need to arrange Tibet Travel Permit to visit the region. Its rolling grasslands and hidden mountain ranges, however, are as breathtaking as any on the Tibetan Plateau and its culture are as deeply entrenched.
Labrang Monastery ----Labrang Monastery is one of the six monasteries of the Gelug group of Tibetan Buddhism. It was located in Gansu province and used to be the political, religious and cultural center in Gansu, Qinghai, Sichuan and adjacent areas of the Tibetan. "Labrang" meaning the place where the Buddhist Palace in the Tibetan language. At present, Labrang temple keeps the best inheritance system of Tibetan Buddhism in China.

Kumbum Monastery(Taer Monastery)----Kumbum Monastery is also one of the six major monasteries of the Gelug group of Tibetan Buddhism. It is the activity center of Tibetan Buddhism in northwest China and has a high reputation in China and Southeast Asia. Butter sculptures, murals and barbola are known as the "three art wonders of the Kumbum Monastery ". In addition, there are many Buddhist sutras, history, literature, philosophy, medicine, and legislation academic monographs in the temple. As a well-known Tibetan Buddhist Temple, the most attractive activity here is the "unfold Buddhist festival" in Kumbum Monastery every year.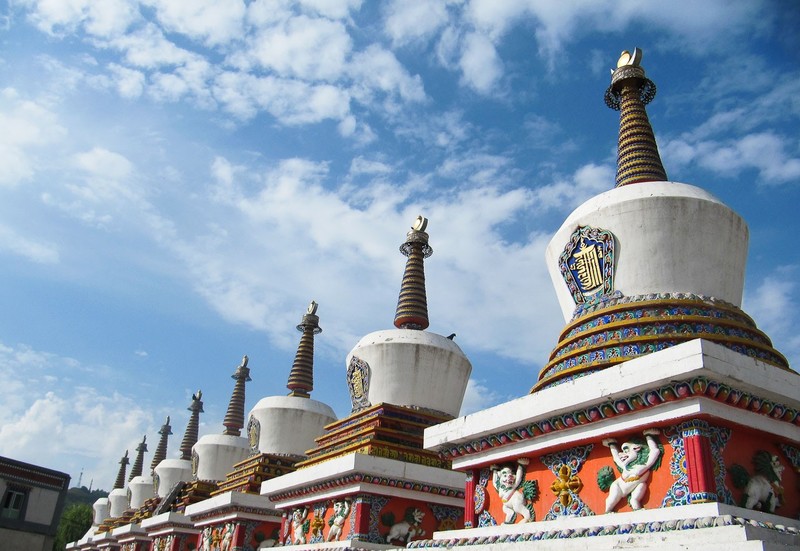 Hoh Xili, Qinghai -- the Hoh Xili Nature National Reserve is located in the Tibetan autonomous prefecture of Yushu in southwest Qinghai. It is an alpine terrace between Qinghai, Xinjiang, and Tibet. Qinghai Hoh Xili National Nature Reserve is one of the largest uninhabited areas in China, with spectacular and unique scenery. Here you can not only see Tibetan antelope, but also wild animals such as Tibetan donkeys, Tibetan foxes, Tibetan yaks and so on.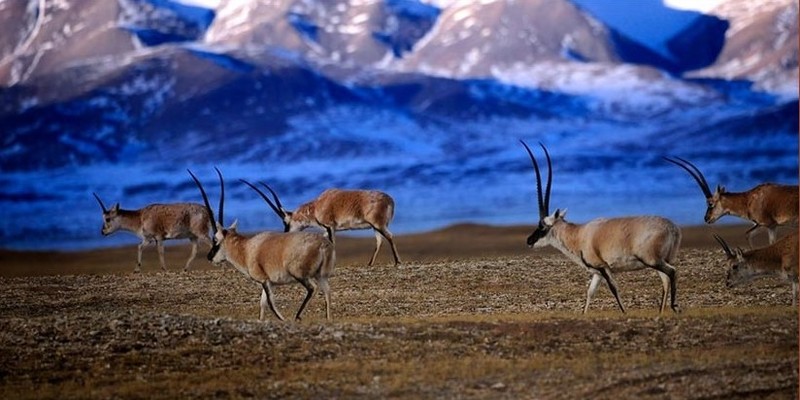 Qiangtang no man's land ----It is located on the Tibetan plateau in northern Tibet. It is a vast and inaccessible region. The traditional no-man's land located in Tibet, Qinghai, and Xinjiang is more than 600,000 square kilometers (mostly in northern Tibet), with an average altitude of more than 5,000 meters, in dry, cold climate, and thin air. It is known as the "forbidden zone of life". In north Tibet no-man's land still retains the most primitive natural features, and has become the only promised land for rare wild animals to live in, as well as the paradise for adventures.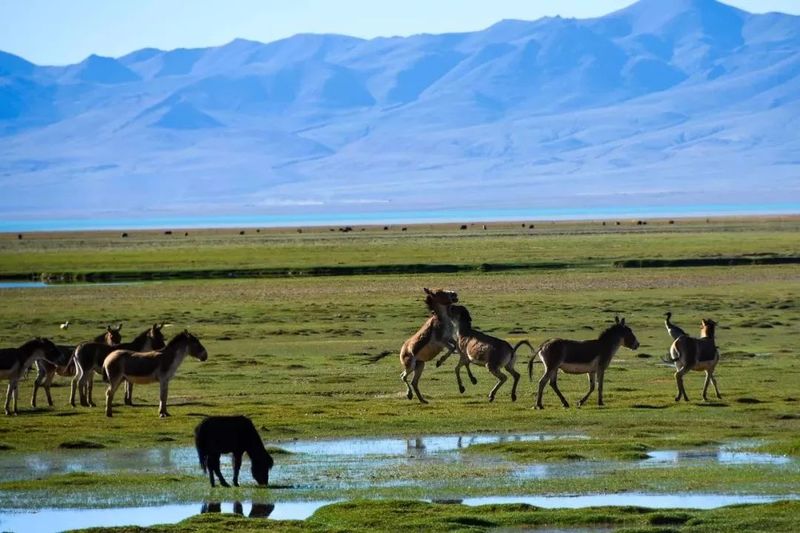 The Best Time to Visit Amdo Tibet
Amdo Tibetan area is located in the plateau area. Since the area is vast, each season has its own characteristic scenery. It won't disappoint you no matter when to visit Amdo Tibetan. The weather of Amdo is pleasant in summer and autumn, and it's a good time to avoid summer hot. The best time to travel to Amdo Tibet is summer or autumn.
How to Get to Amdo Tibet?
To get to Amdo Tibet, people usually go to Lanzhou, Chengdu or Xining first. The three cities are the main gateway cities to Amdo Tibet. The transportation facilities of the three cities are convenient no matter you take flight, train, or highway bus to Amdo Tibet. If you want to choose Labrang Monastery as your first stop in the Amdo tour, it is suggested that you fly directly to Lanzhou and hire a car or take a bus after 3 hours then reach in Xiahe prefecture-----Labrang temple is located in there. Along the way, you can view a wonderful natural landscape ----full of sand and dry loess plateau gradually transition to a vast expanse of green grassland, and various Tibetan Buddhist Temples began to appear, which means that you have arrived at the eastern edge of Qinghai-Tibet plateau.
The Costume Characteristics of Amdo Tibetan
The dress of the Tibetan people in Ando is very colorful. In winter, the locals wear Tibetan robes made of silk fabrics, which different from plain fabrics in Ü-Tsang places. Their hats are also decorated with fur. And their clothes are designed with patterns in bright colors, such as green, gold, yellow, red, etc. Due to the great influence by Mongolian and Han people, Amdo Tibetan has its own characteristics in customs and body types.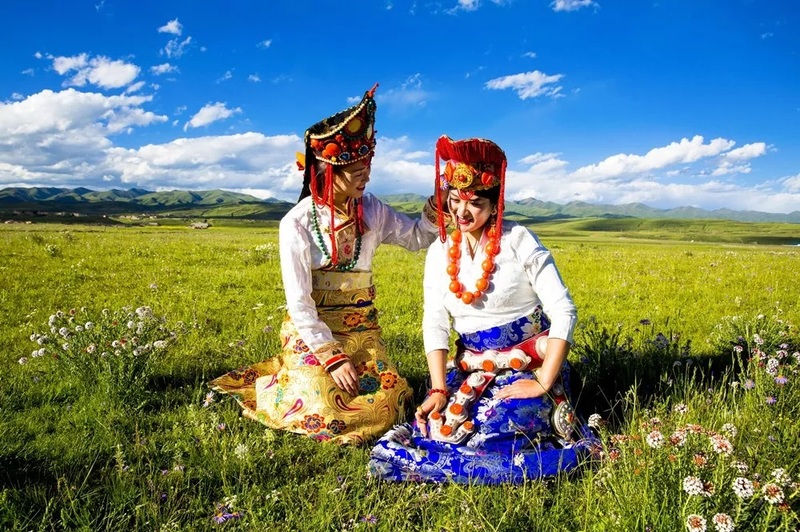 Related Articles
Ask a Quick Question Below? Or Call 0086-891-6679450
Email response within 0.5~24 hours.