Lhoka Map
by Rita
Last Updated: 2022-08-03
The Lhoka/Shannan area is located in the middle and lower reaches of the Yarlung Zangbo River, in the south of the Gangdise Mountains and south of the Nyenchen Tanglha Mountains. It is the birthplace of the Tibetan people and has many firsts in Tibetan history, such as the first farmland, Tibet's first King Nie Tszamp, the first Palace of Yongbulakang, the first slavery regime of the Tubo dynasty; the first Buddhist Monastery Trandruk; the first Temple of Triratna(Buddha, Dharma, Sangha) - Samye; the first Tibetan opera Bagabu.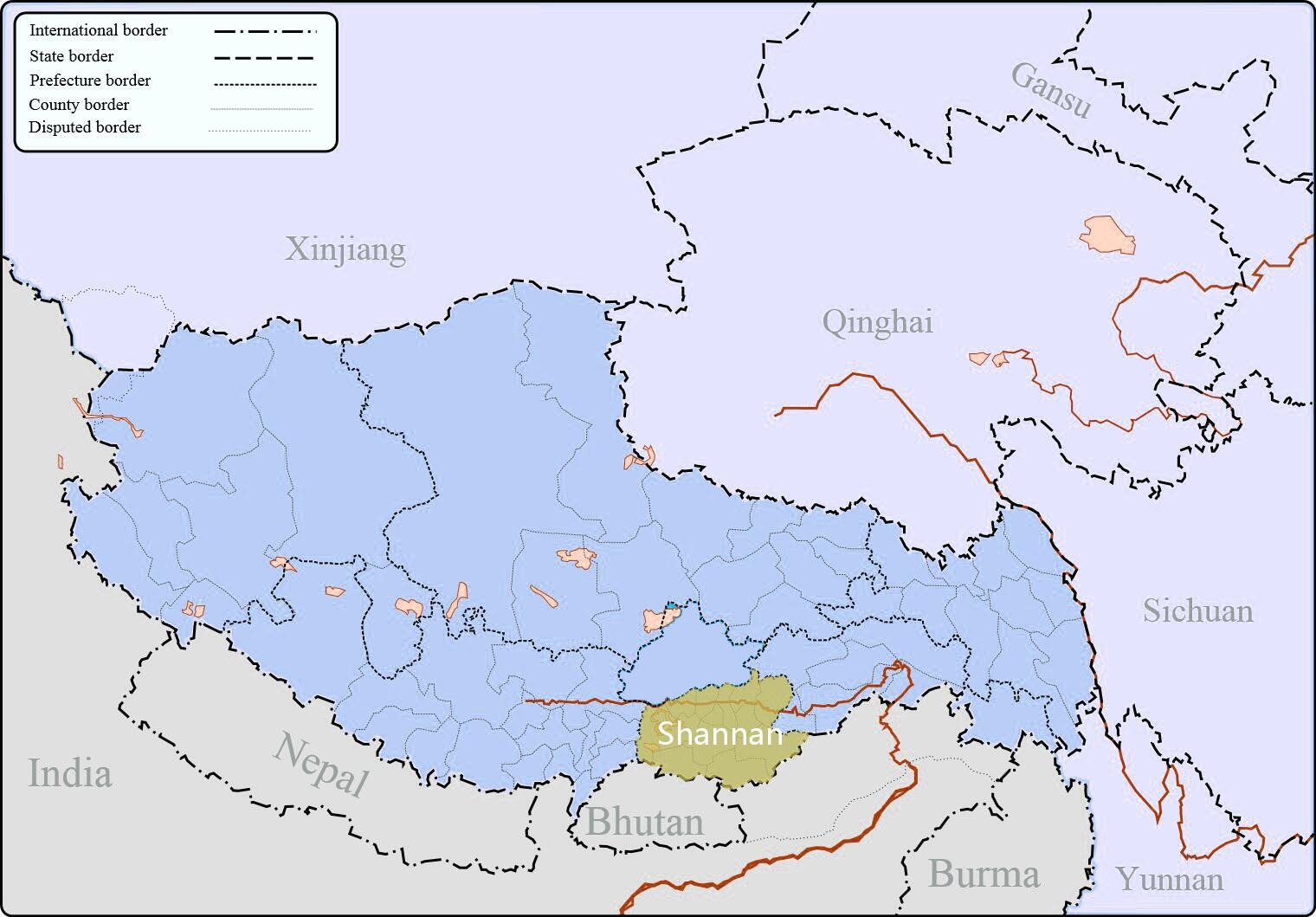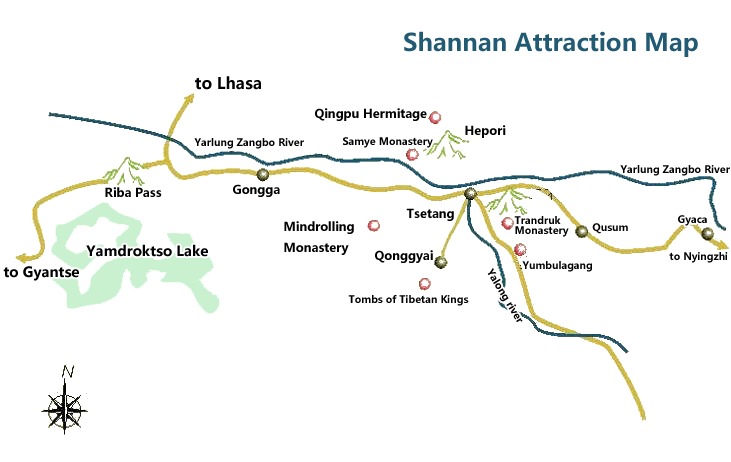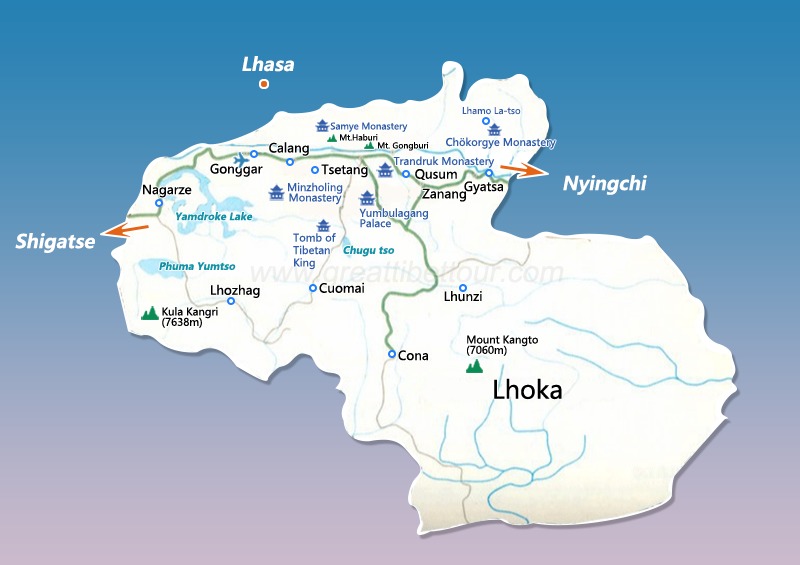 Related Articles
How to Travel to Shannan?
There are three ways to travel to Shannan, by flight, by road, or by train. It's recommended to get to Lhasa first then to Tsedang.

Best Time to Visit Shannan
Tourists can visit Shannan at any time of the year. The best time is from May to November. The rainy season of Shannan is from June to August.

How to Visit Lhoka?
Lhoka is highly regarded as the cradle of Tibetan civilization and is progressively turning into a showcase of some of Tibetan best aspects of both culture and scenery. Here are some tips for you to discover this mysterious and picturesque place.
Ask a Quick Question Below?
Email response within 0.5~24 hours.