11 Days Chengdu & Tibet Train Tour
Chengdu & Tibet Train Tour
Duration:

11 Days

Route:

Chengdu-Leshan-Emei-Chengdu-Lhasa-Shigatse-Lhasa

Season:

Spring
Summer
Autumn
Winter

Tour Type:

Private Tour
Add

to Favorites
Overview
Chengdu is the largest and most important city in Southwest China and a surprisingly laid-back city. Here you will discover Chengdu's highlights and the world heritages of nearby cities Leshan and Mount Emei. Then take the world's highest railway to Tibet, the roof of the world. Along the train ride, you will see amazing plateau scenery including the snow-capped mountains, barren wilderness, azure sky, grazing sheep and yaks, dotted nomad tents, etc. In Tibet, you will have a cultural tour from Lhasa to Shigatse by visiting Tibetan monasteries and witnessing devout Tibetans, red-clad monks and flapping prayer flags…
| Day | Route | Attractions & Activities |
| --- | --- | --- |
| 1 | Arrive in Chengdu | Pick up and transfer to the hotel |
| 2 | Chengdu - Panda Base - Leshan - Emei | Chengdu Giant Panda Breeding‎ Research Base, Leshan Giant Buddha |
| 3 | Emei - Chengdu | Mt. Emei |
| 4 | Chengdu - Lhasa Train | Wenshu Temple, Kuan Zhai Lane |
| 5 | On the Train | Enjoy the beautiful scenery on the way |
| 6 | Arrival in Lhasa by Train | Pick up and transfer to the hotel |
| 7 | Lhasa City | Potala Palace, Jokhang Temple, Barkhor Street, Tibetan Carpet Workshop |
| 8 | Lhasa Suburb | Norbulingka, Drepung Monastery |
| 9 | Lhasa - Gyantse - Shigatse | Yamdroktso Lake, Karola Glacier, Pelkor Chode Monastery |
| 10 | Shigatse - Lhasa, 300km, Approx.6hrs | Tashilunpo Monastery |
| 11 | Lhasa departure | Send off to the airport/train station |
Upon arrival in Chengdu airport/railway station, you will find your guide/driver holding your name sign at the exit. Then they will transfer you to your hotel in downtown Chengdu. The rest of the day is your free time.
Stay overnight in Chengdu
We'll pick you up at your hotel in Chengdu (inside 2nd Ring Road) at about 7:00 am and then drive to visit the Panda Research Base in the northern suburb of Chengdu this morning. The Chengdu Panda Base was founded in 1987. It started with 6 giant pandas that were rescued from the wild. Through 2007, it has had 110 panda births, and its panda population has grown to 62. It is a huge, beautifully landscaped park.
After lunch (about 13:00 pm), drive to Leshan city to see the famous Giant Buddha which is a statue of Maitreya (a Bodhisattva usually represented as a very stout monk with a broad smile on his face and with his naked breast and paunch exposed to view) in sitting posture. It is 71 meters (about 233 feet) high and has 8.3-meter-long (about 27 feet) fingers. The 9-meter-wide (about 30 feet) instep is big enough for one hundred people to sit on and the 24-meter-wide (about 79 feet) shoulder is large enough to be a basketball playground. (Optional: ferry boat ride at Leshan Giant Buddha, about USD 10/person).
We'll continue to go to the foot of Mt. Emei around 18:00 pm.
Today, you will spend the whole day exploring Mount Emei. In the early morning at 7:00 am, take the shuttle bus in the Scenic Spot to Leidongpin, then hike to Jieyin Palace to take the cable car up to Golden Summit which is the mountain's main peak at 3,077 meters above sea level, seems to almost touching the sky. At Golden Summit, the highest peak of the mountain, you will be amazed by the awe-inspiring view of the Huazhang Temple and enjoy the magnificent view of the clouds, mountains, and forests. Then take the sightseeing bus down to Wannian Temple, you'll experience the beautiful scenery by walking from Wannian Temple, Qingyin Pavilion and Moneky Zone to WuxianGang.
At About 17:00 pm, go down the mountain by the eco bus and then drive back to Chengdu in 1.5 hours. We will send you back to your hotel in Chengdu.
You will visit Wenshu Monastery in the morning, the best-preserved Buddhist temple in Chengdu. It is the home of the Buddhist Association of Sichuan Province and Chengdu City. In Wenshu Monastery, you can visit the cultural relic and taste the delicious vegetarian food for lunch.
In the afternoon, you will visit a nostalgic place - Kuan Zhai Lane. It shows the courtyard culture of old Chengdu. Most of these courtyards are occupied by stylish bars and restaurants. Tourists and youths stay in the alleys and spend the whole afternoon leisurely, feeling the stop of time.
In the evening, your tour guide will escort you to Chengdu North Railway Station to board the Chengdu-Lhasa train.
Today, you will spend the whole day on the train. You will see the majestic mountains, barren land, and the Yellow River. In the afternoon, you will arrive in Xining - the start point of the Qinghai-Tibet railway. You will see massive deserts, the immense grasslands, vast valleys, snow-capped Mountains, picturesque lakes, and flocks of yaks and sheep.
Our local Tibetan guide will wait for you at Lhasa railway station by holding your name sign. You will be greeted with a warm Tashi Delek (a kind of blessing), and be presented with a white Hada (traditional Tibetan ceremonial by giving you a white scarf). Then transfer to the hotel in Lhasa city. On your first arrival day in Lhasa (3650m), it's essential to have a good rest to avoid Acute Mountain Sickness (AMS, also known as altitude sickness). Remember to drink lots of water, eat lighter and have high carbohydrate food which will be helpful to you to adapt to the high altitude better.
Stay overnight in Lhasa
In the morning our guide will meet you at the hotel and first take you to visit the famous Potala Palace, the cardinal landmark of Tibet and the masterpiece of Tibetan architecture. It was first built by the 33rd King - Songtsen Gangpo in the 7th century and rebuilt later by the 5th Dalai Lama in the 17th century. Now it's a museum and world heritage site. 
In the afternoon, we will go to visit Jokhang Temple in the center of the Lhasa old town. Jokhang Temple is the most sacred temple in Tibet and it is always bustling with earnest local pilgrims since the early days. After that, you will take a walk around the Barkhor Street - one of the most devotional circuits as well as a crowded central market of Lhasa. Barkhor Street is a very ancient round street surrounding the Jokhang Temple and the locals are always proud of it. As a symbol of Lhasa, it's also a must-see place for visitors.
Stay overnight in Lhasa
In the morning, we will go to visit Norbulingka. Norbulingka is a typical Tibetan-style royal garden, the summer resort of the Dalai Lama. There are a lot of towering trees, exotic flowers and plants in the Garden, as well as many collections of cultural relics, Buddha statues, pagodas, thangkas, murals, etc. They are all very precious treasures.
In the afternoon, you are heading to Drepung Monastery, which means Monastery of Rice Heap in the Tibetan language. The entire monastery is large in scale and the white buildings cluster and covers the hillsides. Drepung monastery is the largest Tibetan Buddhist monastery, also the highest-ranking monastery in the Gelug Sect.
Stay overnight in Lhasa
From Lhasa to Gyantse is about 264km, en route you will pass by Gambala Mountain Pass (4790m), where's the best place to overlook the Yamdroktso Lake. Then head to Shigatse via the fertile Nyangchu Valley, a wide agricultural plain where yaks and horses are used by Tibetan farmers to cultivate this land.
Stay overnight in Shigatse
In Shigatse, we will visit the Tashilunpo Monastery - the home of Panchen Lama. It was founded by the 1st Dalai Lama in 1447 and is a historic and culturally important monastery in Shigatse. It's located in the central hill of the city, the full name in Tibetan of the monastery means "all fortune and happiness gathered here" or "heap of glory".
In the afternoon, we will drive back to Lhasa from Shigatse along the Friendship Highway, via the northern route to Lhasa. It is the most direct route and usually takes around five hours to reach the capital. We will make several stops on the way in order to enjoy the views of the Yarlung Tsangpo River Valley.
Stay overnight in Lhasa
Your tour ends today. After breakfast, you will be free in the morning. Our staff will transfer you to Lhasa Airport/Railway Station.
Our Service
INCLUSIONS
Tibet Tourism Bureau Permit and all other necessary permits to Tibet;
All entrance tickets fee for tourist attractions listed in the itinerary;
Experienced local English-speaking tour guide;
Travel-licensed vehicle according to group size & season as itinerary needed including gas and parking fee;
All lodging listed in the itinerary; it's your decision about the accommodation class: luxury 5-star international hotel, comfortable 4-star hotel, economic 3-star hotel, or guesthouse. Please tell us your preference;
Breakfasts provided by hotels;
Pick-up & Drop-off service from Airport/railway station;
Travel Agency Liability insurance;
Government tax;
Express delivery fee of Permit (eg. SF. Express);
Food & lodgings for guide & driver;
Oxygen tank for emergency use;
Two bottles of mineral water per person per day.
EXCLUSIONS
International flight to and out of China;
Chinese Visa/China Group Visa; (Note: we could help you by providing the hotel or domestic flight reservation copies for your Chinese Visa or the invitation letter for your China Group Visa)
Domestic flight/train to and out of Lhasa; (We can help you book the domestic flight/train ticket at the BEST price. Please contact us for details.)
Meals are not included but we will recommend some good ones for you according to your requirements. Usually, it takes 3-10 USD per person for each meal.
While the gratuity for guide and driver is NOT mandatory, it is expected. Based on their service, you can tip them on the last day of the tour. Each of you is suggested to tip them 5-10 USD/day in total;
All the commission and tax charged by PayPal, Bank, and government when making payment. (e.g. PayPal --- 4.2%. Wire transfer --- 2%);
Personal expenses, like laundry, phone call, snacks, soft drinks, optional tour activities, etc.
Anything not mentioned in the Inclusions.
What Our Customers Say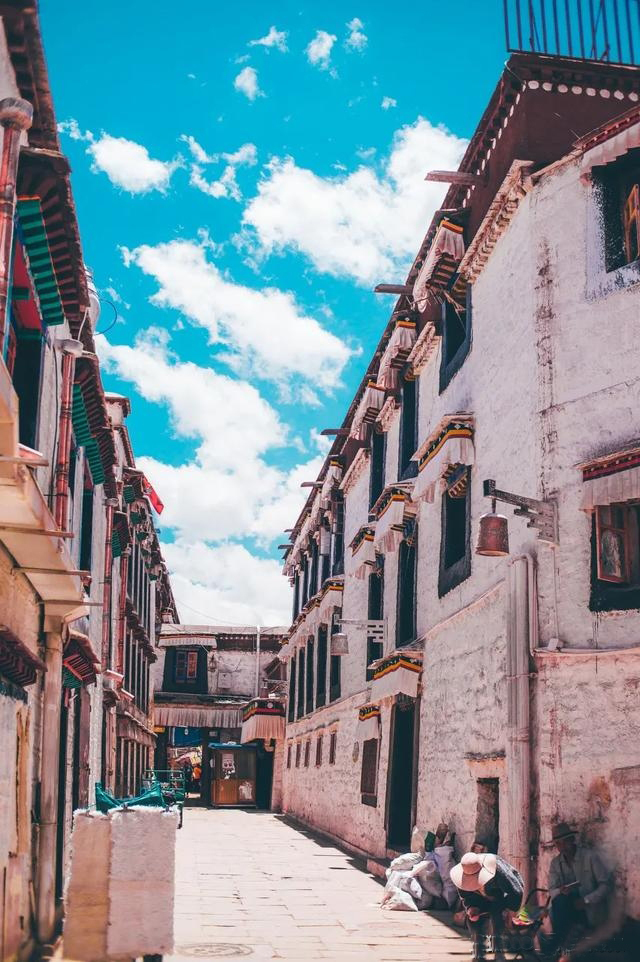 I just returned to Beijing yesterday and I wanted to let you know that I had a wonderful trip to Tibet. Your company arranged everything very well, and Lobsang was an excellent tour guide, I was deeply impressed by how hard-working and dedicated he was, especially when he helped arrange my nucleic a ....
Read more testimonials...
INQUIRY ABOUT THE TRIP
Email response within 0.5~24 hours.