Hongkong Tibet Tour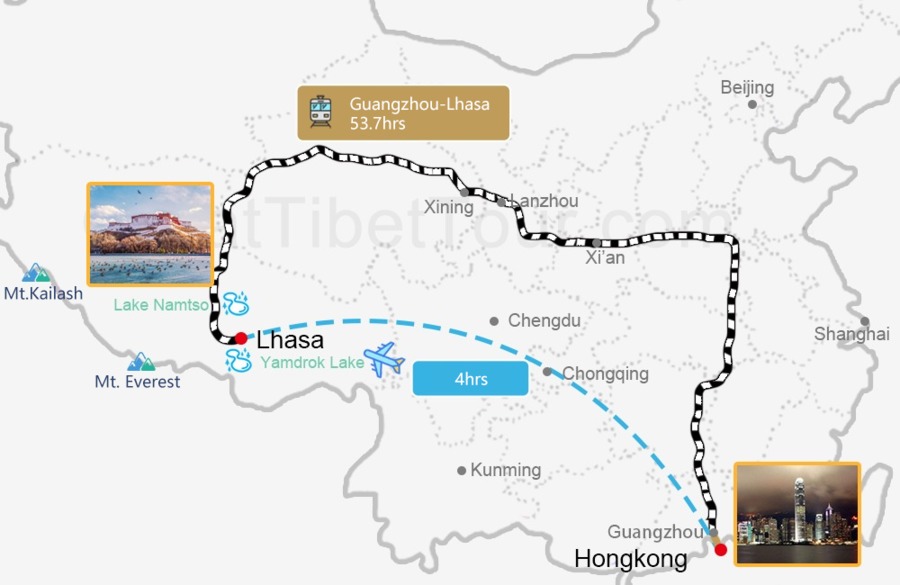 Hong Kong is an international hub of China. Hongkong is a mixture of Chinese and Western cultures, which combines Chinese wisdom with western social system advantages. Traveling in Hongkong, you may find yourself stepping into an amazing land that has the reputation as "the Pearl of the East", "food paradise" and "shopping paradise". So there are lots of things you can do when traveling to Tibet, exploring the distinct colonial cultural heritage, tasting the delicious finger-licking cuisines, shopping in the glorious street and enjoying the wonderful nightlife.

Tibet, the "roof of the world", has been a magical attraction for travelers for centuries. Many people have a trip to Tibet on their wishlist for its awesome plateau landscape, devout religious beliefs, mysterious Tibetan Buddhist culture, etc. Set foot on the land of Tibet, you have been in the most isolated place in the world.

If you are HK resident, there is no need to obtain a Tibet Travel Permit to enter Tibet while foreign travelers have to get a Tibet Travel Permit to enter Tibet. As there are no direct flights and trains to Tibet from Hongkong, travelers should transmit from mainland China such as Guangzhou, and Chengdu to Lhasa.
Here We have designed some tours to incorporate Hongkong and Tibet, as below. And we are glad to customize your tour according to your demands and offer services such as Tibet Visa Application, Tibet train and flight booking, and so on.