Chongqing and Tibet Tours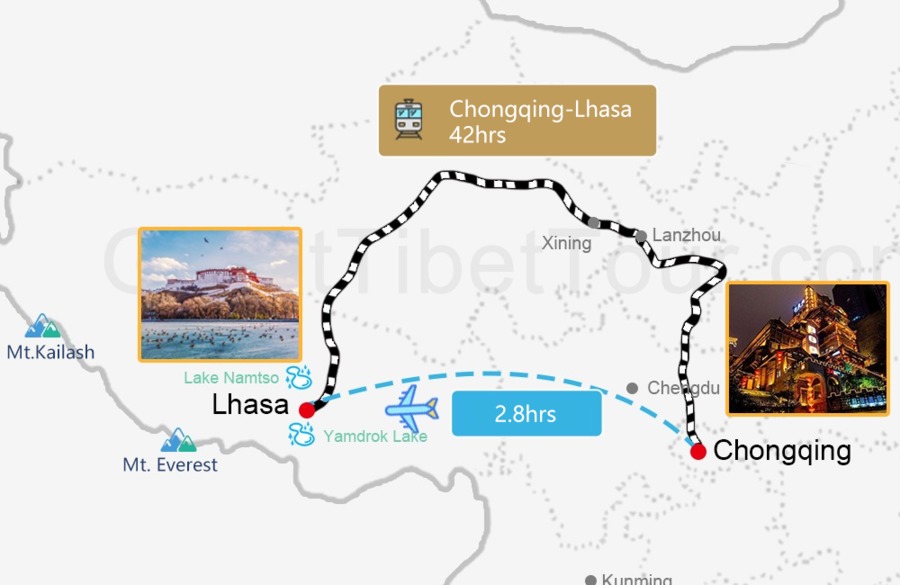 Located in southwest China, Chongqing is a modern metropolis with a booming economy. Because the city is built on mountains, with uneven roads and buildings, Chongqing is boasted as a "hilly city". As a famous city in the west of China, Chongqing attracts lots of tourists from home and abroad. There are lots of natural landscapes and historical sites such as the Temple of the White Emperor, Three Gorges, Dazu Rock Carvings, etc. which are worthy of being visited.
Nowadays, there are two main ways for travelers to get to Tibet from Chongqing. For travelers having a tight schedule, you can take a direct flight from Chongqing to Lhasa. For other travelers hoping to enjoy the scenery along Qinghai-Tibet Railway, you can take the train from Chongqing to Lhasa.
As a professional travel agency, Great Tibet Tour provides various Chongqing and Tibet tours, Tibet Travel Permit application, and Chongqing Lhasa flight or train ticket booking services.