Lanzhou and Tibet Tours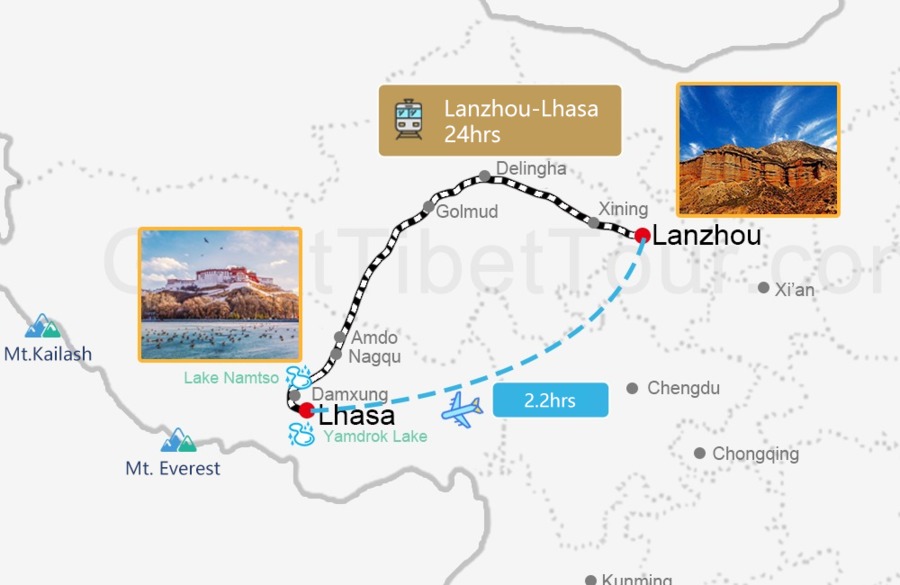 Located in northwest China, Lanzhou is an important town on the ancient Silk Road, with the Yellow River, one of the important rivers of China running through the city. The ancient Silk Road also left many places of interest and splendid culture here, attracting a large number of tourists to come for sightseeing. It also makes Lanzhou the center of the Silk Road tourist area since it's connected with Dunhuang Mogao Grottoes, Tianshui Maiji Mountain, Zhangye Big Buddha Temple, Xiahe Labrang Temple, and other famous attractions.

From Lanzhou, you are suggested to take a train to Tibet and enjoy the visual feast on the Qinghai-Tibet Railway. In Lhasa, you will see the famous world heritage Potala Palace and Jokhang Temple, and visit various monasteries that are full of Buddhist characteristics. If you stay longer in Tibet, you will have a good opportunity to witness the spectacular view of Mount Everest.

Here We have designed some tours to incorporate Lanzhou and Tibet, as below. They are all flexible and ready to be customized to meet your interests, schedule and budget.