by Cherry
Last Updated: 2020-04-23
In addition to the mountainous terrain, there are many glacial lakes, valleys and other amazing landscapes in Tibet. With this awesome terrain, Tibet is considered to have the best hiking trail in the world. 
The most popular trekking routes with maps are listed below. For the easy trekking route, Ganden to Samye trek or Tsurphu to Yangpachen trek is the best choice; for the picturesque hiking trail, Nyenchen Tanglha to Holy Lake-Namtso trek is highly recommended; for the challenge hiking route, old Tingri to EBC and Mt.Kailsh trek should be considered.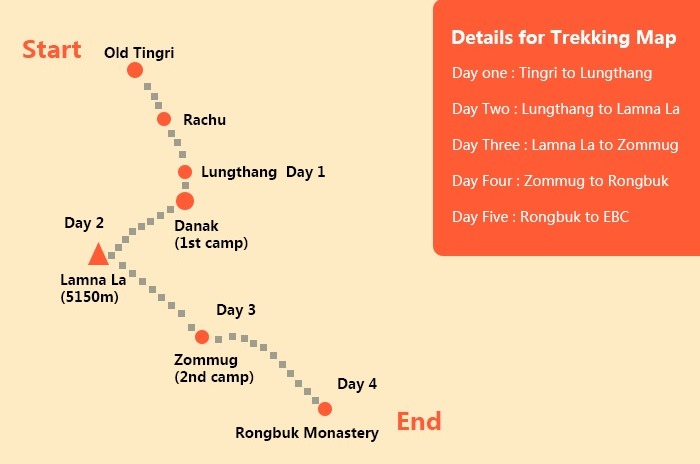 Trekking from Old Tingri to Everest Base Camp, you can appreciate the scenery of the north side of Mt. Everest. 

It is considered as top 3 trekking routes among trekking lovers who prefer challenging hiking.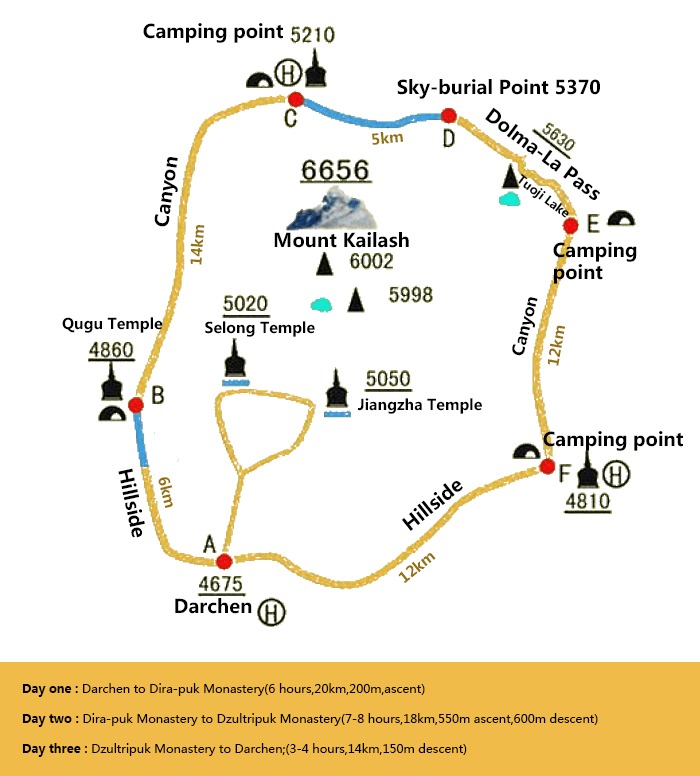 Mt.Kailsh Kora is regarded as the most sacred hiking route of Tibet. It is specially designed for the Pilgrims who would like to visit the sacred mountain Kailash. This trail is also one of the most challenging trekking routes in the world as the low oxygen content and extremely high altitude.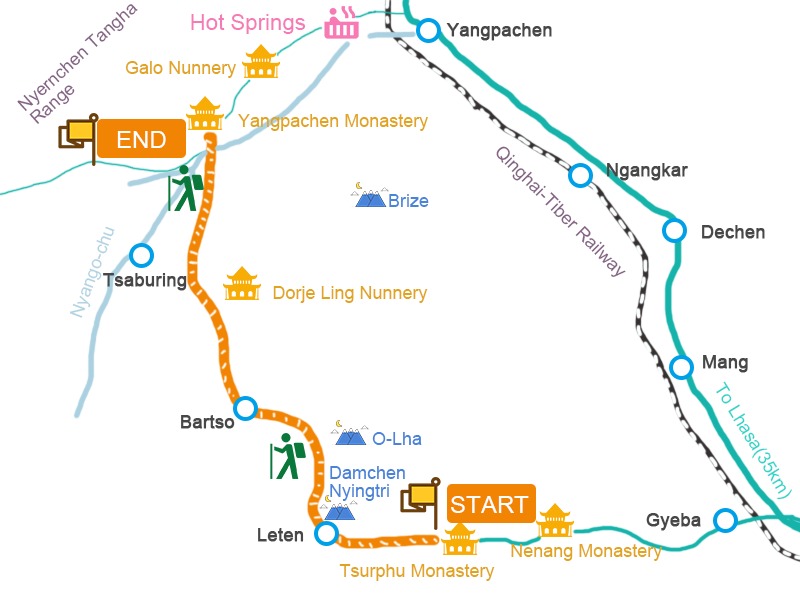 Tsurphu to Yangpachen trekking trail is definitely very scenic which also lets you get acquainted with the indigenous Tibetan culture.
The journey basically takes three days to complete and covers around 45 kilometers.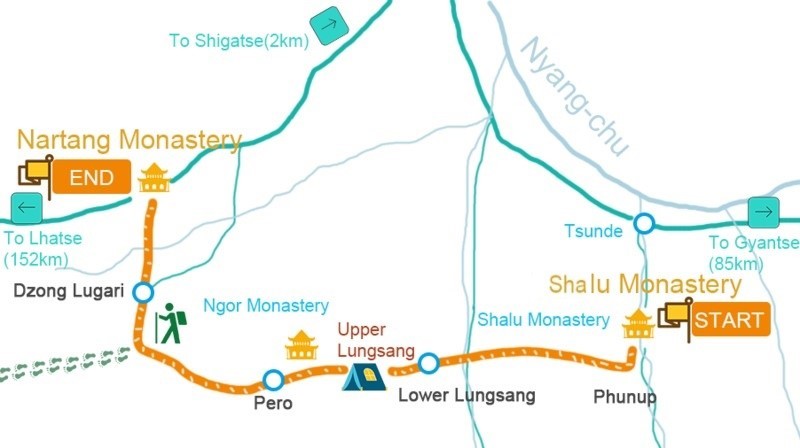 Shalu to Nartang trek is the shortest trekking route, which will take 2 to 3 days to finish the trek(15 hours of walking). Trekking on this route can make you feel like tracing back to the past as you will hike past villages and dry canyons.
Related Articles & Posts
Best Time for Trekking in Tibet

The Spring and Autumn time are regarded as the best time for Tibet Trekking. Throughout these period there's no railfall that quits your walking scenic tour in Tibet and also it's not too hot to stroll in the wildness of Tibet.

How to complete Mt. Kailash Trekking Tour?

Mt.Kailash trekking is a holy kora to know the profound religious culture of Tibet. The trek also includes a visit to Lake Manasarovar. Check the trekking route details, preparations, the ways to get there, as well as the tour packages from Lhasa or Kathmandu.

What to Pack for Mount Kailash Trekking Tour?

What to pack for your Mt.Kailash trekking tour? You don't have to carry all the items for the 3 days Kailash trek. Here's the list you might need such as clothes, medicines, skin protection, sleeping bags, and so on. And we will handle all the rest for you such as your Tibet Travel Permit, tour guide, driver, vehicle, etc.
Ask a Quick Question Below? Or Call 0086-891-6679450