9 Days Kula Kangri to Baimalincuo Trek
Kula Kangri to Baimalincuo Trek
Duration:

9 Days

Price:

From

USD1825

Route:

Lhasa- Sexiang- Cuoyu Village- Sexiang- Cuomei County- Lhasa

Season:

Spring
Summer
Autumn
Winter

Tour Type:

Private Tour
Add

to Favorites
Overview
Kula Kangri is a newly opened trekking trip in Tibet. In the beginning, you will visit the highlights of Lhasa including the world's cultural heritages - The Potala Palace, Jokhang Temple, Norbulingka, etc. Then you will start your marvelous trek journey. Located between Tibet and Bhutan border, Kula Kangri Snow Mountain is a place where you are prone to love as soon as you hear its name. There are many snow-capped mountains, 6 peaks above 7,000 meters, which are spectacular and shocking. There stretch glaciers from the north and south sides for several kilometers long. And there are dotted with lakes such as Zhegongcuo Lake, Baimalincuo Lake, and Jiejiucuo Lake, lying across the mountains. The whole trekking route is about 30 kilometers, with an average altitude of about 4700 meters. You'll trek along the mountain ridge and appreciate the panoramic view of snow-capped mountains and lakes. The best trekking time is from May to early June and from September to October. May to June is the season of alpine rhododendron blooms all over the mountains; September to October is autumn, which staggers the rainy season and it's the best time to photograph snow-capped mountains.
| Day | Route | Attractions & Activities |
| --- | --- | --- |
| 1 | Arrival in Lhasa by Flight | Pick you up from Lhasa Gonngar Airport |
| 2 | Lhasa Sightseeing | Potala Palace, Jokhang Temple, Barkhor Street |
| 3 | Lhasa - Yamdrok Lake - Pumo Yumco Lake - Sexiang Town | Yamdroktso Lake, Pumo Yumco Lake |
| 4 | Sexiang - Baima Lincuo - Tour around the lake - Cuoyu Village(Sexiang) | Baima Lincuo Lake |
| 5 | Cuoyu Village - Zhegongcuo Lake(3 Holy Lakes) - Cuoyu Village(Sexiang) | Zhegongcuo Lake |
| 6 | Cuoyu Village - Jiejiucuo Lake - Kula Kangri - Sexiang | Jiejiucuo Lake |
| 7 | Sexiang - Sankha Guto Temple - Kajiu Temple – Cuomei County | Sankha Guto Temple, Kajiu Temple |
| 8 | Cuomei - Zhegu Grassland - Zhegucuo Lake - Shannan - Lhasa | Zhegu Grassland, Zhegucuo Lake |
| 9 | Lhasa departure | Send off to the airport/railway station |
Our staff will greet you at Lhasa Airport/Railway Station to transfer you to the hotel. From Lhasa Airport to downtown Lhasa, it usually takes abt 1.5hrs; from Lhasa Railway Station, abt 20mins. After transfer to the hotel, you will be free to wander around the city on your own for the rest of the day, but try not to overtax yourself. On the first day's well-rest is crucial to acclimatize to the high altitude. Remember to drink lots of water, eat light, and not take a shower if you can help it.
Stay overnight in Lhasa
Today, we will go to the famous world heritage Potala Palace. It's situated on the Red Hill of central Lhasa. Potala Palace is the highest ancient palace in the world, reaching 3,767.19m (12,359.55ft) at the topmost point. The most valuable collections of Potala Palace are the gilded burial stupas of former Dalai Lamas and the meditation Cave of the 33rd great king of Tibet.
In the afternoon, take an easy visit to Jokhang Temple in the center of the Lhasa old town. Jokhang temple is the most sacred temple in Tibet and it is always bustling with earnest local pilgrims. After you visit the temple, you'll have time to walk around the Barkhor street, which is one of the most devotional circuits as well as the crowded central market of Lhasa since the early days. As a symbol of Lhasa, it is also a must-see place for visitors.
Stay overnight in Lhasa, 3★/4★
After breakfast, we set off for Yamdrok Lake. Along the way, you'll enjoy the beauty of Yamdrok Lake and Ningjin Kangsha Snow Mountain in the distance. After lunch at Langkazi, we will continue on our way to visit the beautiful Pumo Yumco Lake of the Himalayas. Pumo Yumco is the highest large freshwater lake in the world. Legend has it that the lake was blessed by Guru Rinpoche, and thus held a sacred atmosphere.
On the opposite side of the lake is 7000+ meters high Kula Kangri Snow Mountain. We walked along the lake, leaving Pumo Yumco behind, and we start to climb across the Mundala Pass (5363 meters), which is one of the highest passes in Tibet. After that, go all the way down and arrive at Sexiang town of Luozha County.
After breakfast this morning, we set off to Baima Lincuo Lake from the parking lot. Hiking along the lake, you can admire the snow-capped mountains and glaciers up close. The color of Baimalincuo Lake shows three colors - blue, green, and white after blending with the surrounding scenery due to different shades.
Today's itinerary is a little bit loose, and it's easy to return to Cuoyu Village too. Only 10 kilometers on foot today, thus, you can hike slowly, or stop to take pictures as you wish. If you are not feeling well due to altitude sickness as the parking lot is already 4500 meters above sea level, you can only take pictures around the lake. It only takes ten minutes from the parking lot to the lake.
PS: About 10 kilometers on foot, 200 meters of ascent, 200 meters of descent, 6 hours back and forth.
After breakfast this morning, we will hike along the valley on the right side of Baimalincuo, climb all the way, and go to visit Zhegongcuo Lake(3 holy lakes) below Lakari Snow Mountain. The altitude ascends from 4500 meters to 5000 meters. Standing on a high place, the three lakes and the majestic Lakari Mountain are in front of us, majestic and magnificent, which are also the highlights of our trip. Then return to Cuoyu Village.
PS: The walking distance today is about 11 kilometers, and it takes about 7 hours. Due to the high altitude, you don't have to finish all. When you feel exhausted, you can rest in place and enjoy the scenery, or you can go back to the parking lot first.
After breakfast this morning, you will head to another lake near Baima Lincuo. Climbing along the slope to the ridge, and the beautiful holy lake Jiejiucuo unfolds in front of you. If the weather is good, you can far view the huge Snow Mountains Kula Kangri and Karejang Peak.
Those with good physical strength can go down the path to the lake to take pictures, and then go up along the path on the left side of the lake to watch the icy lake under the Kula Kangri Glacier. Then we will return to the parking lot and take a car back to Sexiang.
PS: Today is about 10 kilometers on foot, about 6 hours
After breakfast today, you will visit the famous Sankha Guto Temple, which was built by the famous Buddhist master Milarepa at the command of his teacher (Master Marpa). Sankha Guto means a nine-story fortress built for Gongzi (a respectful title for men in ancient China). The most famous building in the temple is the nine-story Gongzi Pagoda, which has a thrilling circled praying trail.
Afterward, go to visit the Kajiu Temple in Lakang Town. Kajiu Temple is one of the five holy meditation places of Padmasambhava. The main Buddha enshrined in the temple is Langkai Ningbu, which belongs to the Nyingma School. Kajiu Temple is the main temple for the living Buddhas of Langkainingbu to learn Buddhist classics, study the esoteric teachings, and devote themselves to practice. It is not only a Buddhist holy place but also hosts many wild animals, such as Nepal's national bird - brown-tailed rainbow pheasant, goral, Tibetan snow juvenile, and so on.
After breakfast, set off for Zhegucuo Lake, the endless grassland around it is the Zhegu Grassland, which got its name from the lake. It is said that the grassland area reaches 2 billion square meters, with an average altitude of 4,600 meters. It is a natural pasture with abundant water and grass. In this vast expanse of grassland, wild animals can be seen everywhere, such as blue sheep, argali, Tibetan wild ass, Tibetan antelope, and so on.
Looking back at the snow-capped mountains represented by Mt.Yarla Shampo, we will arrive at Zhegucuo Lake, where there're many birds, such as red duck, bar-headed geese, and so on. In the afternoon, we will drive back to Lhasa via Shannan.
Your tour ends today. Our guide and driver will collect you from your hotel and transfer you to Lhasa Airport/Railway Station for your next destination.
Tour Price and Service
From US$1825 p/p
Based on 3-star hotels for 2 people in low seasons. Price varies according to travel season, number of people and level of accommodation.
INCLUSIONS
Tibet Tourism Bureau Permit (TTB) and all other necessary permits to Tibet;
All entrance tickets fee for tourist attractions listed in the itinerary;
Experienced local English-speaking tour guide;
Travel-licensed vehicle according to group size & season as itinerary needed including gas and parking fee;
All lodging listed in the itinerary; it's your decision about the accommodation class: luxury 5-star international hotel, comfortable 4-star hotel, economic 3-star hotel, or guesthouse. Please tell us your preference;
Breakfast provided by hotels;
Yaks & herders during your trekking;
A professional cook and all meals during your trek;
Pick-up & Drop-off service from Airport/railway station;
Tents and sleeping bags;
Travel Agency Liability insurance;
Government tax;
Express delivery fee of Permit (eg. SF. Express);
Food & lodgings for guide & driver;
Oxygen tank for emergency use;
Sleeping bags;
Two bottles of mineral water per person per day.
---
EXCLUSIONS
International flight to and out of China;
Chinese Visa/China Group Visa; (Note: we could help you by providing the hotel or domestic flight reservation copies for your Chinese Visa or the invitation letter for your China Group Visa)
Domestic flight/train to and out of Lhasa; (We can help you book the domestic flight/train ticket at the BEST price. Please contact us for details.)
Meals are not included but we will recommend some good ones for you according to your requirements. Usually, it takes 3-10 USD per person for each meal.
While the gratuity for guide and driver is NOT mandatory, it is expected. Based on their service, you can tip them on the last day of the tour. Each of you is suggested to tip them 5-10 USD/day in total;
All the commission and tax charged by PayPal, Bank, and government when making payment. (e.g. PayPal --- 4.2%. Wire transfer --- 2%);
Personal expenses, like laundry, phone call, snacks, soft drinks, optional tour activities, etc.
Anything not mentioned in the Inclusions.
What Our Customers Say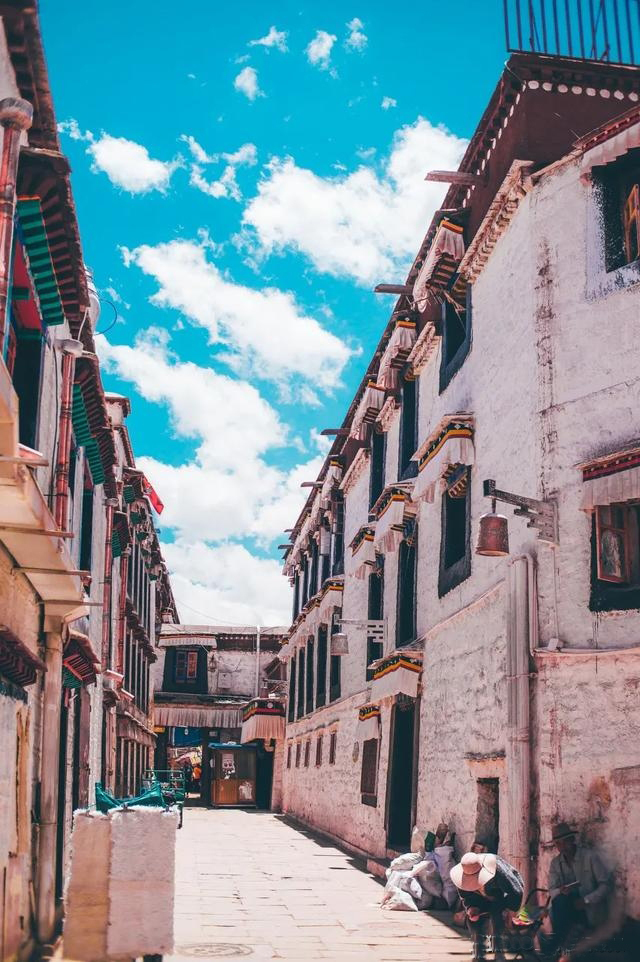 I just returned to Beijing yesterday and I wanted to let you know that I had a wonderful trip to Tibet. Your company arranged everything very well, and Lobsang was an excellent tour guide, I was deeply impressed by how hard-working and dedicated he was, especially when he helped arrange my nucleic a ....
Read more testimonials...
INQUIRY ABOUT THE TRIP
Email response within 0.5~24 hours.