Tibet Trekking
Tibet, a region that is located in the Himalayas, is one of the most exciting places to visit. As an autonomous region, it is characterized by unique landscapes and religious and cultural heritage that you would never find anywhere in the world. Known as the "roof of the world." Tibet has an average altitude of around 4,500 kilometers above sea level. It is also surrounded by majestic mountain ranges that are home to many imposing mountains including that of Mt. Everest, which is the highest mountain in the world. and other mountains that belong to the top 20 highest peaks in the world such as those of Mt. Lhotse, Makalu, Cho Oyu, and Shishapangma.
Aside from its mountainous terrains, Tibet's topography is also replete with glacial lakes, valleys, and other amazing sceneries that are surely breathtaking. With this awesome topography, it's a no-brainer why Tibet has some of the best hiking trails in the world. This means that you would surely find a variety of trekking routes in Tibet. Moreover, you don't need to be an expert hiker to experience these awesome trails. You simply need to be in good physical condition to tackle these challenging trails.
Trekking in Tibet is further made memorable because it provides a unique and closer encounter with the culture and spirituality of Tibet. Along the way, you will get acquainted with the nomadic herders of Tibet and get immersed in their traditional way of life. Moreover, you'll get to deeply know Tibet's religious heritage. If you are interested in having a first-hand experience of these hiking trails, you can check out below the best treks that await you in Tibet:
Tibet Trekking Routes
There are some popular trekking routes in Tibet which will bring an unforgettable experience to tourists, such as Ganden-to-Samye Trek, Shalu to Nartang trek, Mount Kailash trek, Tsurphu to Yangpachen trek, Kharta Valley Trek, Nyenchen Tanglha Traverse trek, Everest Advance Base Camp Trek and so on.
Among these trekking routes, the longest trek is Gandan to Samye trek which will take you 4 to 5 days. In this way, you will go through Shuga-La pass and Chitu-La pass with more than 5000m. Culture-Gandan monastery and Samye monastery, two greatest centers in Tibet, are also on the way.
One of the most classic trails in Tibet is the Ganden-to-Samye Trek. It should be included in your tour package and should be one of the highlights of your tour of Tibet. Trekking in this valley, you will encounter numerous nomadic herders. In these valleys, you'll see yaks, horses, and sheep, and get acquainted with the way of life of local villagers. This trek fittingly connects two of the holiest Buddhist monasteries, and from a spiritual viewpoint, this trek is valuable as a spiritual journey. One of these monasteries is Ganden, one of Gelugpa Sect most important monasteries; the other one is the Samye Monastery, which holds the distinction of being the pioneering Buddhist monastery that was established in Tibet. Because of the religious significance of this trail, you will find along the way plenty of religious pilgrims. Moreover, this traditional trail is still popular despite the availability of modern roads that connect both monasteries.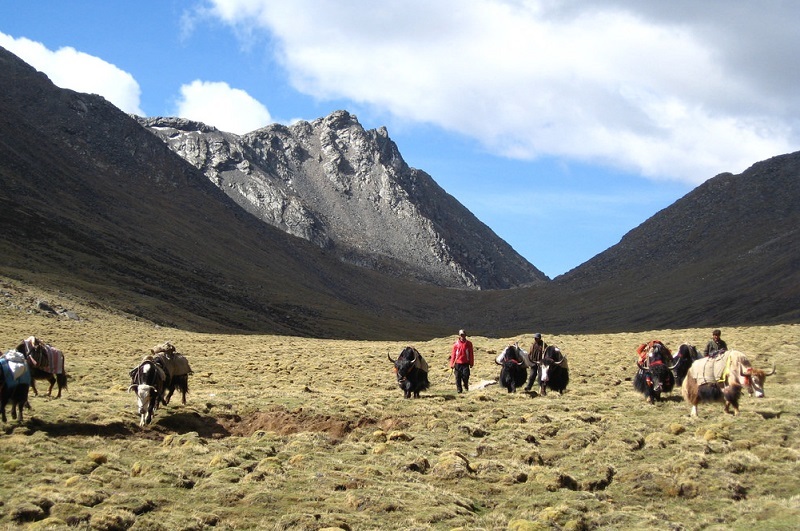 The length of this trek is around 80 kilometers or 50 miles. It passes through the mountainous wilderness just within the peripheries of Lhasa and ends at the Samye Monastery. It would usually take around 4 to 5 days of trekking to completely finish this trail. You'll also get to pass two mountain passes beyond 5,000 meters in altitude. Furthermore, if you want to see firsthand some nomadic camps, you should undertake this trail during the summer month. In this way, you'll get a close encounter with the nomadic Tibetan culture.
One caveat, however, that you should take heed of is this: that there are no restaurants or tea houses along the way; hence, you should be fully equipped with everything you need to last this long journey. Your tour agency will definitely supply you with provisions for this once in a lifetime journey.
Shalu to Nartang trek is the shortest one in these trek routes, which will take travelers 2 to 3 days to finish the trek(15 hours of walking). In the ancient period, this is a route for trade between two great Buddhist monasteries. Trekking on this route can make you feel like tracing back to the past as you will hike past villages and dry canyons.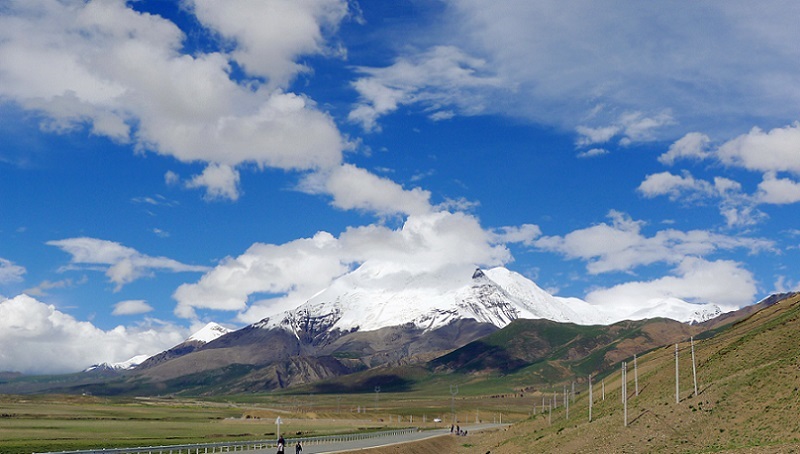 The most popular Tibet trekking route for pilgrims is Mount Kailash trek, which is famous for the name of Mt. Kailash Trek. Trekking on this way, you can encounter many pious pilgrims from Tibetan remote areas and other nations.
The most sacred mountain in Tibet is Mt. Kailash, and this traditional trail would be made available for pilgrims who would like to see this sacred mountain in Tibet. Mt. Kailash towers at around 6,714 meters, dwarfing the adjacent mountains in the region. Tibetan Buddhism and Hindu believers consider this mountain as the embodiment of the sacred mountain of Meru, and for this reason, you'll see plenty of Buddhist and Hindu pilgrims along the way.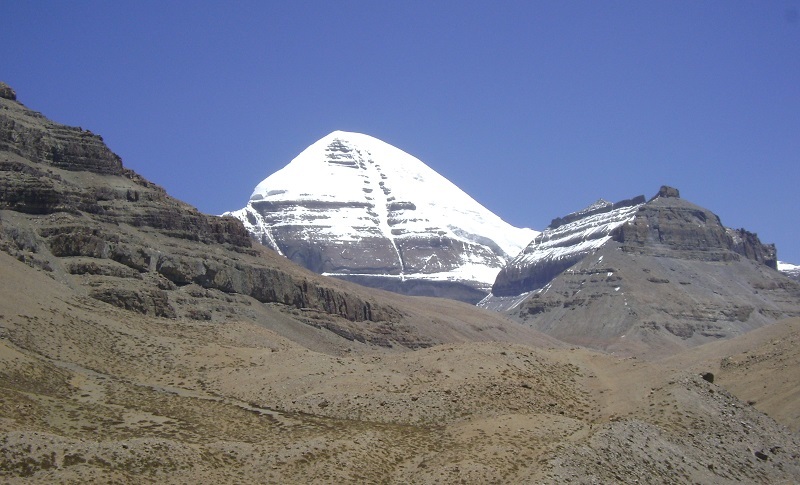 Pilgrims are prohibited by authorities to ascend the mountain; hence, the Mt. Kailash trek usually only includes a trail around the sacred mountain. This trail is regarded as the most sacred trails of Tibet. Along the way, you will encounter fellow trekkers and pilgrims who would like to do the Kora around the mountain. The pilgrims believe one circle around Mt. Kailash can vanish your life-time sin, 10 circles around Mt. Kailash can exempt you from suffering the reincarnation, 100 circles can make you go to heaven and become immortal.
The trek itself takes around three days to complete and its length is more than 52 kilometers of mostly trails above 5,000 meters in altitude. The journey starts at the small town called "Darchen" and then moves on through the wild plains and fantastic valleys along the looming snow-capped mountains on both sides. Moreover, along the way, there are restaurants, shops, and basic accommodations. You'll also get a first-hand encounter with Tibetan nomads clad in sheep-lined coats, Hindu devotees, and different types of adventurers along the way.
One of the shortest treks in Tibet is that of Tsurphu to Yangpachen Trek. This hiking trail is definitely very scenic which also lets you get acquainted with the indigenous Tibetan culture. The journey basically takes three days to complete and covers around 45 kilometers. Being shorter than the two previously discussed treks Shalu to Nartang trek and Mount Kailash trek, the Tsurphu to Yangpachen Trek is also more manageable. The maximum altitude of this trek reaches up to 5,400 meters (at Lasar La Pass).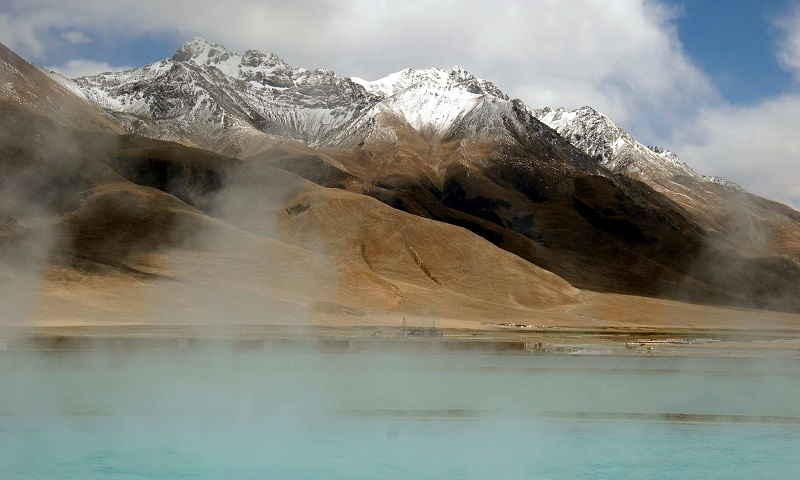 This trail begins at the Tsurphu Monastery, an ancient monastery that serves as the traditional seat of Karmapa Tibetan Buddhism. It is situated in Gurum which is around 70 kilometers from Lhasa. You can stay for a night at Gurum to enable you to further acclimate yourself to the weather and high altitude. Near the monastery, you'll see a guesthouse wherein you can take your lodging for the night.
One of the best times to visit the place is in May when a traditional Tibetan festival called Saga Dawa is held to commemorate the birth, death, and enlightenment of Buddha.
Not far from Tsurphu (4,480m), you'll get to pass by wide plains, tundra, high valleys, and hot springs. You'll also encounter encamped nomads grazing their livestock. Surely, this trek is the most sought-after trek in Tibet.
5. Kharta Valley Trek
Considered to be one of the most immersive treks in Tibet, the Kharta Valley Trek leads trekkers along glacial lakes, steep-sided valleys with awesome sceneries. Kharta is a Tibetan region that is lying just east of Mount Everest and is centered way between the Kharta Valley and the Kama valley. Only very few people dare to experience this trail because it's located deep within the Himalayas. This trek is also considered as an "off the beaten track" because it is not much trodden by trekkers and not known to many. However, this is the most awesome and adventurous trek you can take in Tibet and the most scenic likewise. However, since it is so remote and far from Lhasa, not many trekkers dare to take this path. Moreover, this trek is costlier compared to the previously discussed trails because you will need to pack yaks, hire a trekking guide and a cook along the way.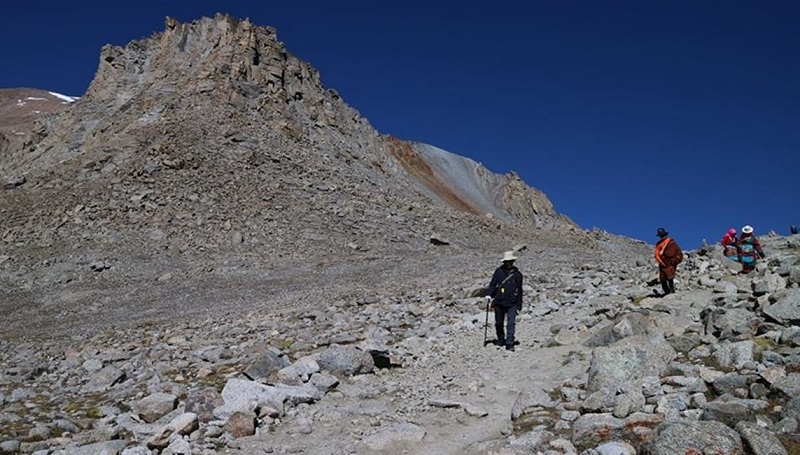 From Lingam La (the highest point of the trail), you'll get a glimpse of Mt. Everest. You'll also get to see other prominent peaks like those of the Lhotse Shar, Lhotse, and Makalu. One of the best times to undertake this trail is during the period from late April to early June. During this period, you'll get to view the magical Kangshung Valley, replete with wildflowers. There are distinct routes that you can take to complete the Kharta Valley Trek. Moreover, the journey usually lasts from 6 to 8 days depending on which route you would take. This trek provides a view of the other side of Mt. Everest; hence, for the more daring trekkers, this trek is a worth-taking. You'll also get a clear view of the famous and gigantic Kangshung Glacier along with the majestic peaks that strewn this Himalayan region.
The Tibet's Everest Base Camp Trek is a trail that is most trodden by avid hikers. This trek allows you to get an unparalleled view of the North Face of Mt. Everest. It provides a clear and unobstructed view of the highest mountain in the world. The trek starts at the small town of Tingri that is located around 600 kilometers west of Lhasa City.
If you are lucky enough and the weather is clear, you'll get a clear glimpse of Mt. Everest along with other surrounding high peaks. Before undertaking this trek, however, you should first begin to adapt and acclimate yourself to the high-altitude sickness while in Lhasa. From Lhasa, you will need to travel 6 to 7 days to reach Tingri. You'll pass Gyantse and Shigatse along the way before reaching Old Tingri. You can definitely spend a night at Old Tingri before setting out for the Everest Base Camp.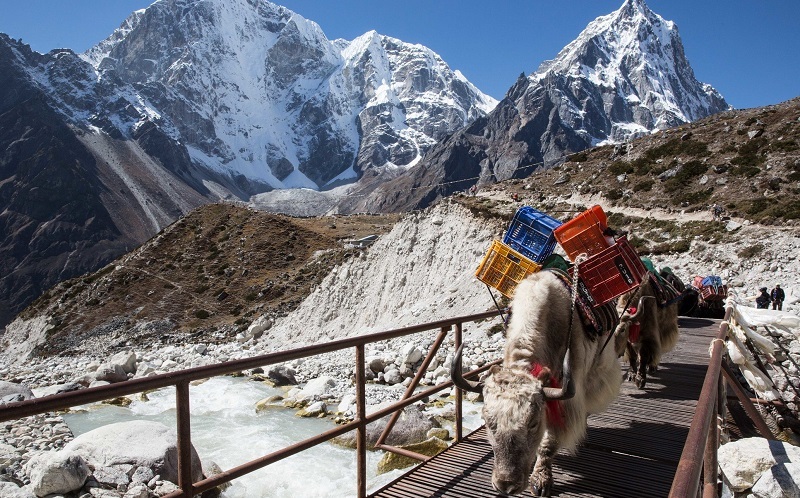 The trail from Old Tingri then leads to the southward of the Himalayan Mountains. You'll encounter some intermittent indigenous villages along the way. The trek covers a distance of 70 kilometers and usually takes 4 to 5 days to complete. This long trail lets you go through the wondrous wilderness and see awesome sceneries along the way. Moreover, you'll get a glimpse of majestic mountains and great valleys while trekking. Once you reach Rongphu Monastery, you'll get the chance to behold the most impressive view of Mt. Everest's North Face.
7. Nyenchen Tanglha Traverse Trek
If you hope to witness the ecological diversity of northern Tibet, you'd better have a Nyenchen Tanglha Traverse trek. Passing by Damxung Valley, then through a rocky alley, you will see a lot of stream murmuring by you. After crossing valleys and slopes, you will enjoy the beautiful views of Nam-Tso and Tashi Do.
Tibet Trekking Time
The best time for Tibet Trekking is from April to June and September to October, during which it does not rain and snow too much, and the daytime is long. You should bring some warm clothes, trekking trousers and shoes, rainproof coats and trousers, gloves, sunscreens and sunglasses, moisturizers and lip balms, tissue paper, umbrellas and so on.
From December to March, it is cold and the daytime is short. During this period, heavy snow on the mountains and highways may block your trek way. We also don't recommend you to trek in July and August because of the rainy seasons, thus, the condition of the road is bad. Trekkers couldn't have a pleasant trip in this period.
>> See more Tibet Trekking Time
Important Trekking Regulations to Follow in Tibet
When trekking in Tibet, you need to be cognizant of the different regulations so as not to have a brush with the law. Moreover, before you can tour Tibet, you need to process several travel permits including those of the Tibet Entry Permit(also being called Tibet Visa), Alien Travel Permit, and Military Permit. Travelers are also required to hire a private vehicle, a driver, a guide and present an official itinerary. No one is exempted from these regulations. It is advisable that you avail of the service of a travel agency as your travel agency can arrange and take care of the basic requirements for your tour of Tibet. It is also advisable to get acquainted with your travel agency at least eight weeks prior to your date of travel to Tibet.